From laidback delis to upscale ambient restaurants, these are the top ten best Italian restaurants in Dublin.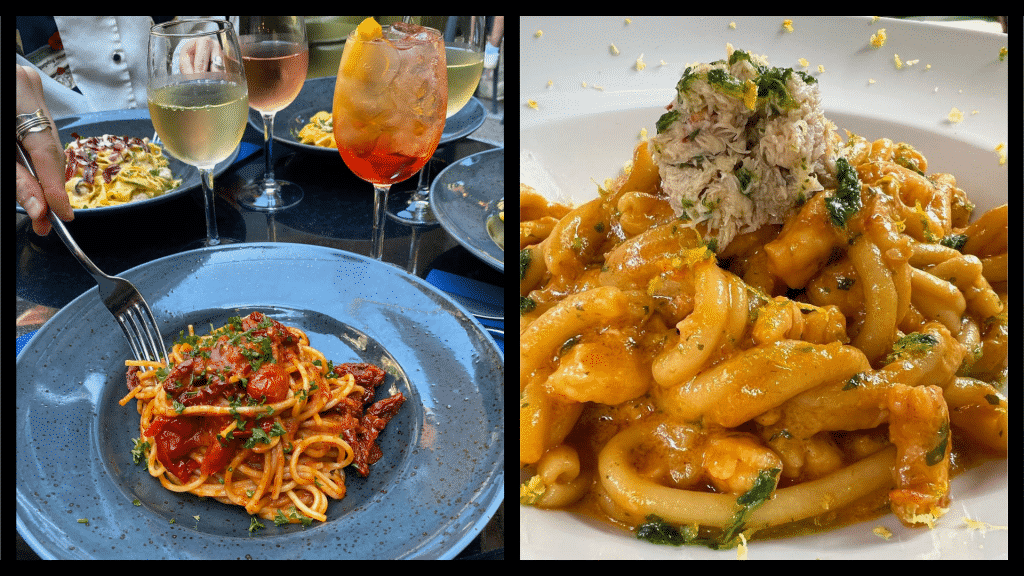 Whether you prefer pizza or pasta, you'll be glad to know there are plenty of great options for a taste of Italy in Ireland's capital.
Italy is world-renowned for its cuisine, and as much as we wish we were wandering the streets of Rome with an authentic Italian pizza in one hand and a gelato for dessert in the other, we're not.
So, we'll have to settle for the next best thing: Irish Italian. Here are the best Italian restaurants in Dublin, perfect for any occasion.
10. Bar Italia Ristorante – for a local favourite
Located near the Ha'penny Bridge, this charming restaurant offers a warm and cosy atmosphere and classic Italian food.
With tasty dishes that include a range of gluten-free and vegan options to suit everyone, it is no surprise Bar Italia Ristorante is a local favourite.
Address: 26 Ormond Quay Lower, North City, Dublin, D01 CA21, Ireland
9. NoLita Dublin – for a first date
If you're looking for an excellent spot to impress on a first date, look no further than NoLita in Dublin 2.
This chic and sophisticated spot comes with a lively bar, delicious cocktails, and classic Italian cuisine. Therefore, it is one of the best Italian restaurants in Dublin City Centre.
Address: 64 South Great George's Street, Dublin, Ireland
8. Pinocchio – for an authentic Italian meal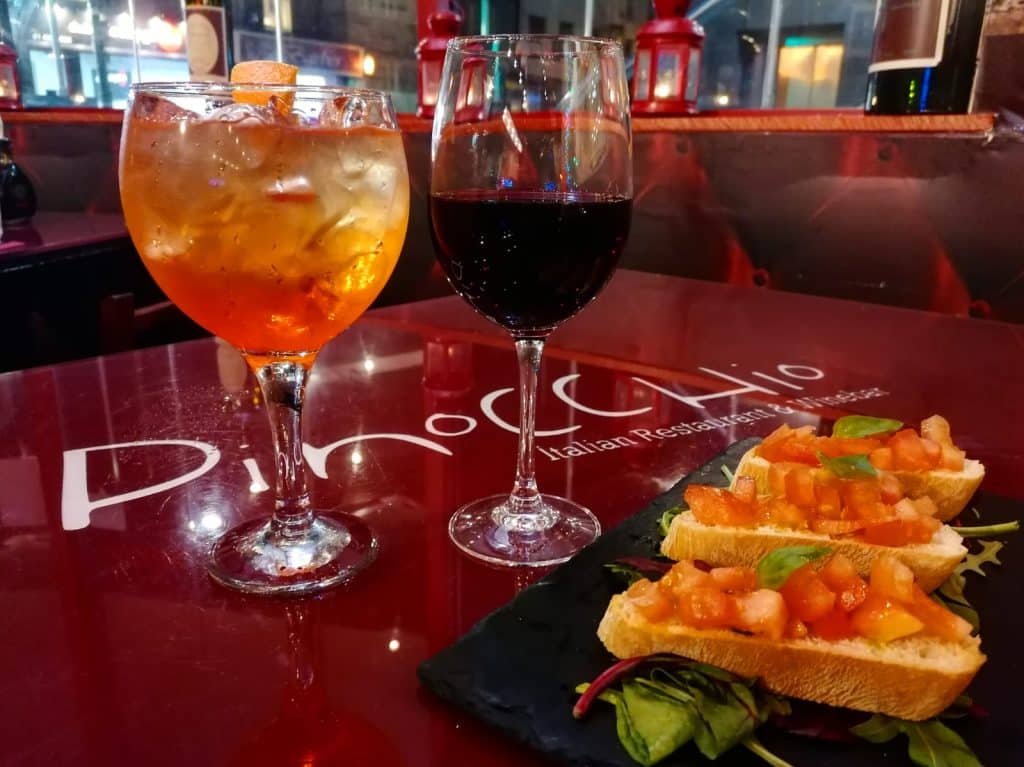 With two locations in Dublin – one in Temple Bar and one in Ranelagh – you are sure to enjoy a flavour experience at Pinocchio Restaurant.
Offering authentic Italian cuisine made from top-quality ingredients, the food is truly next level.
Address: Pudding Row, 1, Essex St W, Dublin, Ireland
7. Al Vesuvio – for an authentic Italian dining experience
Located in an 18th-century vaulted brick and stone wine cellar, Al Vesuvio offers the closest thing to an authentic Italian experience you are likely to find in Dublin.
This Italian dining establishment is a must-visit with a romantic feel, delicious food, and an extensive wine list. For some great Italian cooking and Italian wines, Al Vesuvio is a must-visit.
Address: Meeting House Square, Temple Bar, Dublin 2, Ireland
6. Bottega Toffoli – you'll keep finding reasons to come back for more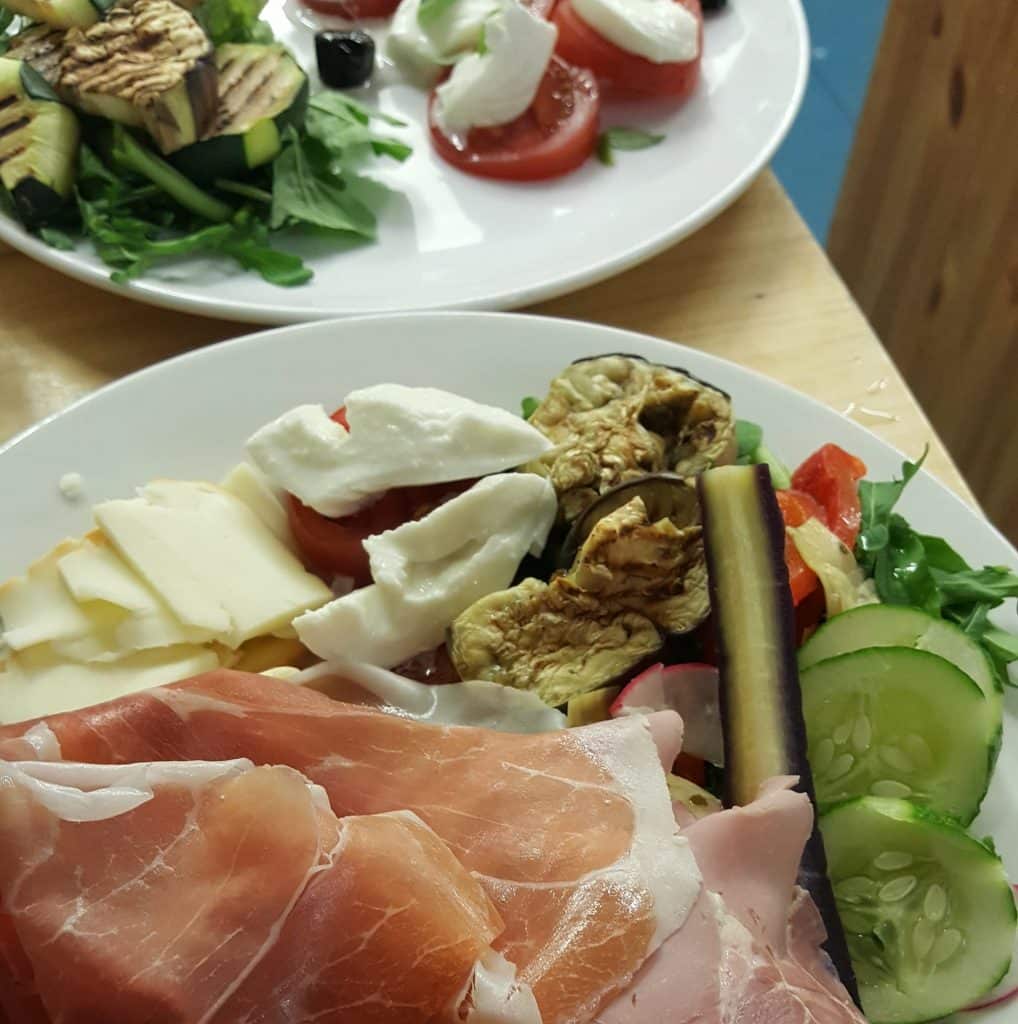 The no-frills Bottega Toffoli in the heart of Dublin is famous for a reason.
Offering an authentic and flavourful Italian menu that regularly changes, you'll find countless reasons to return to this little gem for more.
Address: 34 Castle St, Dublin, Ireland
5. Da Mimmo – one of the best Italian restaurants in Dublin
This casual restaurant is a favourite for family outings as it offers a fantastic range of antipasto, pasta, fresh fish, and a great selection of pizzas. Heading for a meal here, you will undoubtedly be spoilt for choice.
Opened in 2010 by the child of Italian immigrants, this spot has steadily grown in popularity over the past decade.
Address: 148 N Strand Rd, North Dock, Dublin, D03 FK52, Ireland
4. Manifesto – a Dublin institution
We couldn't make a list of the best places for Italian food in Dublin without mentioning the institution that is Manifesto.
Known for its wood-fired pizzas and fresh pasta, this contemporary restaurant is the perfect place to relax on a Friday evening or to enjoy dinner dates.
With an extensive pizza menu, this is the ideal spot to sample some real Italian culture.
Address: 208 Rathmines Rd Lower, Rathmines, Dublin, D06 K466, Ireland
3. Rosa Madre – for an upscale dining experience
This upscale Italian restaurant is defined by white table cloths, great wine, and delicious food.
Located in the heart of Dublin's bustling Temple Bar area, Rosa Madre offers some of the most authentic Italian seafood and high-quality food in the city.
Address: Crow Street Bazaar, 7 Crow St, Temple Bar, Dublin 2, D02 YT38, Ireland
2. Terra Madre – a hidden gem near the River Liffey
This tiny restaurant with a friendly atmosphere is located on the North Quay of the River Liffey and will make you feel like you've been transported to an Italian city.
This little gem, only accessible by a small staircase, serves delicious recipes passed down through generations. Focusing on great flavours and a cosy atmosphere, this spot is a must-visit.
Address: 13A Bachelors Walk, North City, Dublin, D01 VN82, Ireland
1. Sprezzatura – for the perfect blend of Irish and Italian
Combining Italian ideas and recipes with fresh ingredients sourced from all over the island, Sprezzatura tops our list of the best Italian restaurants in Dublin.
With staff blessed with Italian cooking expertise, you'll enjoy various flavours from this laid-back Italian spot with a romantic atmosphere which serves up a rotating menu of small plates, pasta, desserts, and wine.
Address: Camden Market, 5/6, Saint Kevin's, Dublin 8, D08 FYK8, Ireland
Other notable mentions:
Enoteca Delle Langhe: This restaurant has the perfect blend of restaurant and North Italian vinoteca, making it one of the best Italian restaurants in Dublin for a fun and casual dining experience.
Forno 500: Similarly to other entries on our list, Forno 500 has been successful in the past at making it into the top 100 list of the best Italian restaurants in Europe. You will have a great authentic Italian experience in this neighbourhood restaurant.
I Monelli: I Monellia won the "Best Authentic Italian Restaurant in Dublin 2019", so you know you're in safe hands when you visit here looking for an Italian dining experience. Whether you are looking for a hearty lasagne, pasta carbonara, or tasty pizzas all prepared with homemade recipes, their crowd-pleasing menu will have you covered.
FAQs about the best Italian restaurants in Dublin
Is Italian food popular in Ireland?
Yes, the Italian food scene is very popular in Ireland. In fact, Italian food is the most popular international cuisine in Ireland.
What are the best Italian restaurants in Dublin?
Dublin is full of great Italian restaurants to visit, with the best, in our opinion, being Terra Madre and Sprezzatura.
What is the number 1 Italian dish?
The most famous Italian dish is the delicious and straightforward pizza, which comes in many different forms and sizes.