Wondering what the best Irish TV shows are? Then worry no more, we have the ultimate list of top Irish TV series.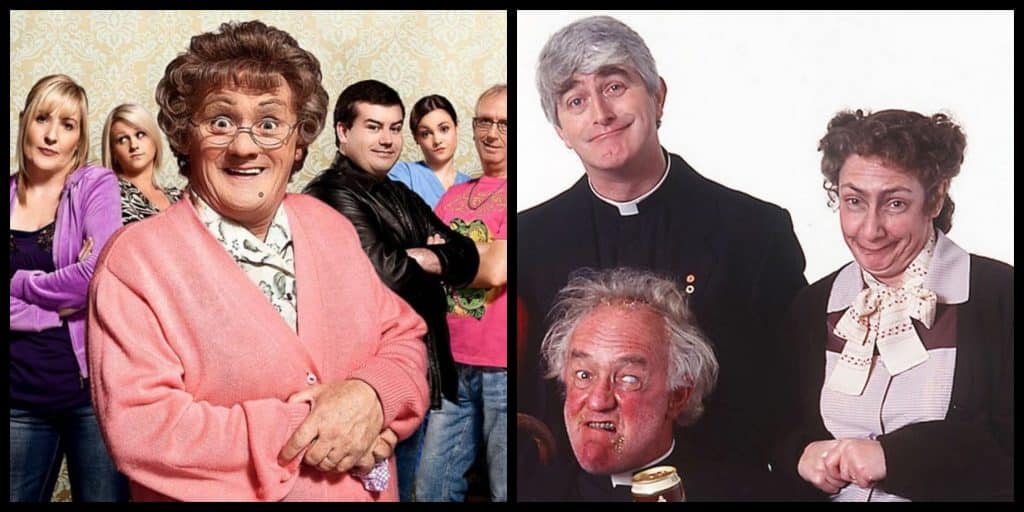 Now Ireland may be a small country, but that's not to say we don't know how to churn out quality TV broadcasting. With some of the most splendid, unspoilt backdrops for filming, top US TV series such as Game of Thrones have been shot on the Emerald Isle, with shows such as Penny Dreadful and Vikings, following suit.
In terms of Irish shows through-and-through; here are the top ten!
10. Bosco – the clown around town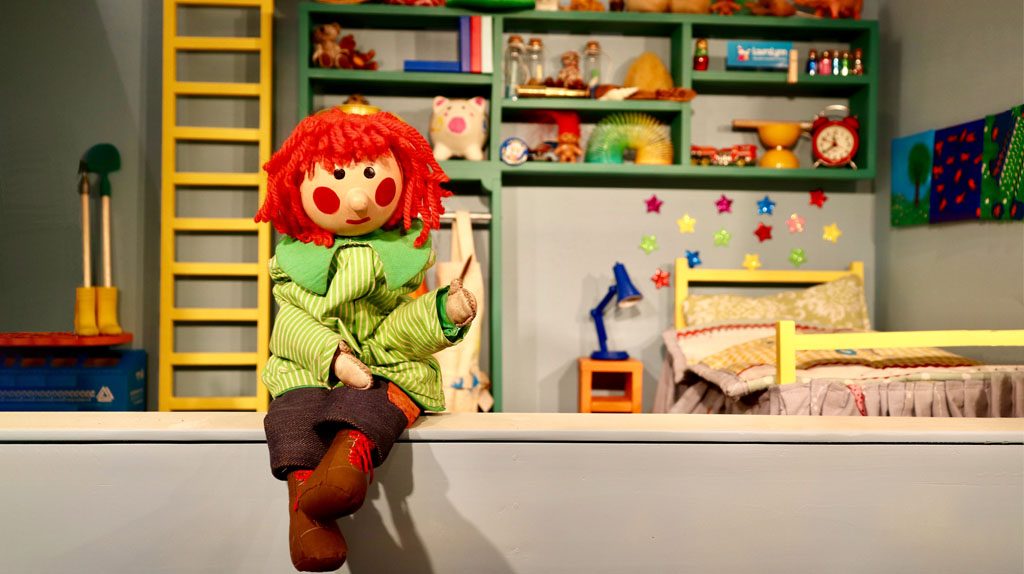 No list of Irish TV programmes would be complete without a shout out to the one-and-only Bosco. Neither a girl nor a boy, Bosco is merely an "it" who loves to have fun and make new friends.
Bosco has been dominating the airwaves for over three decades, touring with puppet companies, and doing special ad hoc appearances, so it looks like it's not going anywhere any time soon!
9. Ireland's Got Talent – full of humour, heart, and insane talents
This global platform now has its own Irish division. Having launched in February 2018, this show is an opportunity for people across all performing talent's to get a moment in the limelight.
They may be great, often they are terrible, and generally they're amusing; yep, this is some of the finest Irish TV broadcasting.
8. Fair City – set in the capital and loved my many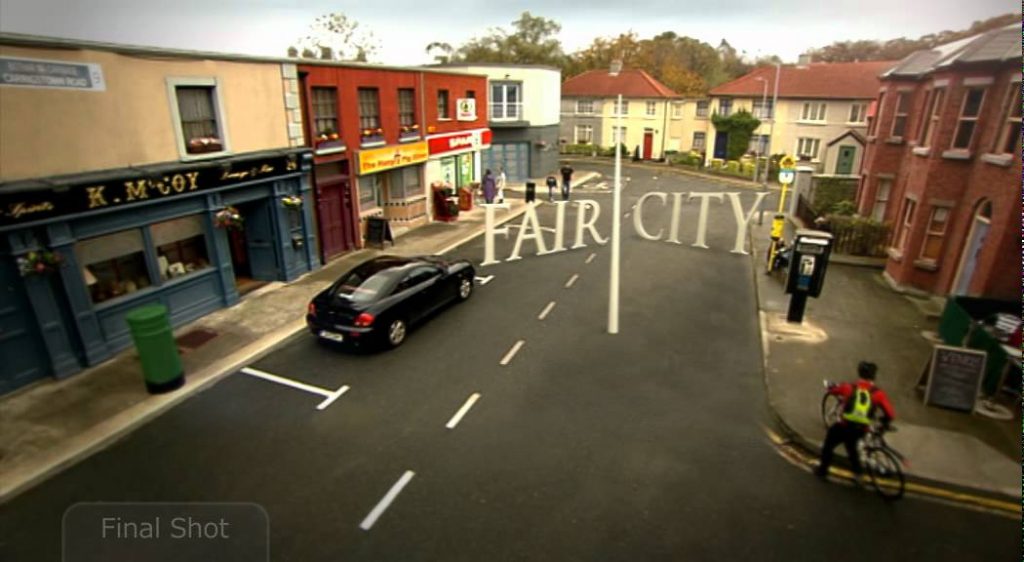 How could you write a list on top Irish TV shows without including the one and only, Fair City? Loved by some, loathed by many, yet it still seems to hold a dear place in all of our hearts.
The Dublin-based soap opera is shot on-set in the capital and has been running since September 1989, having picked up a few awards along the way. It's been a long road for this drama, and there's no end in sight.
7. Podge and Rodge – another of the best Irish TV shows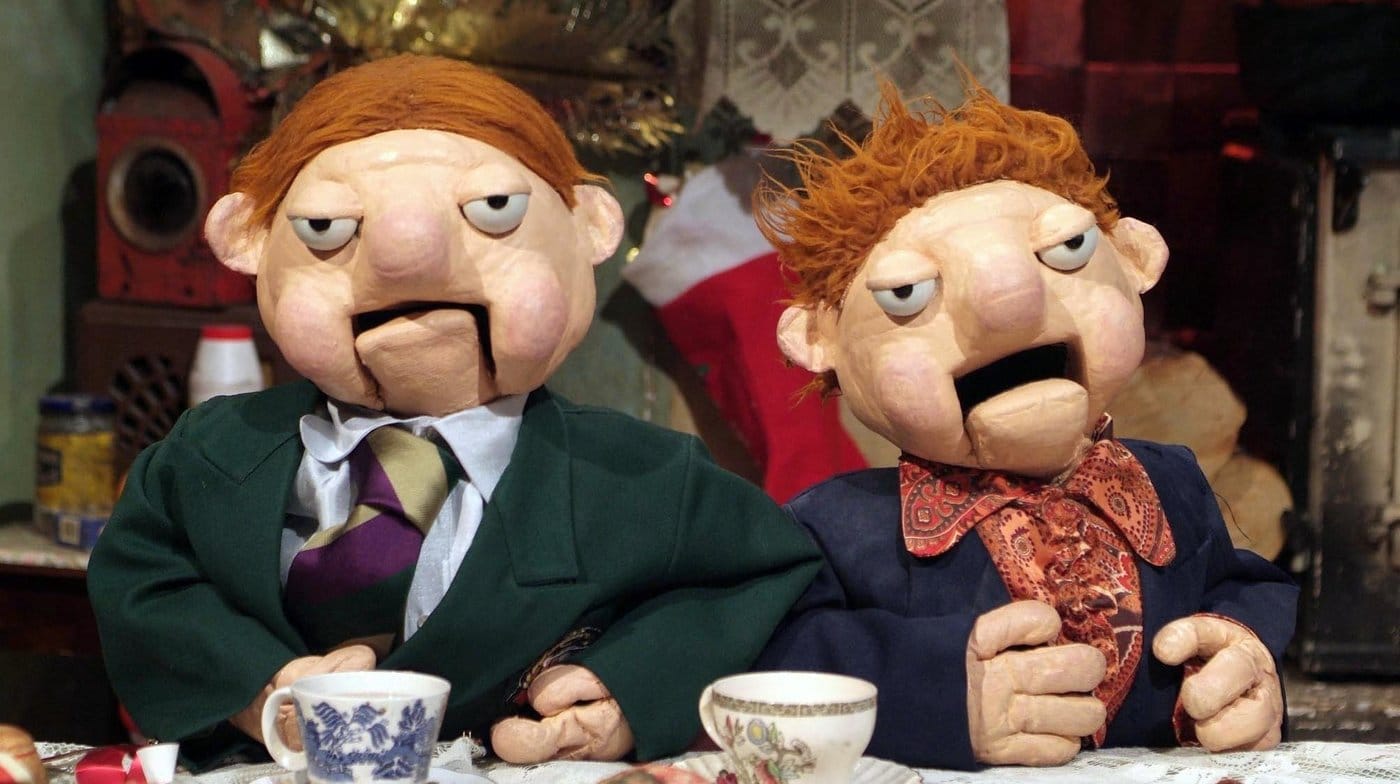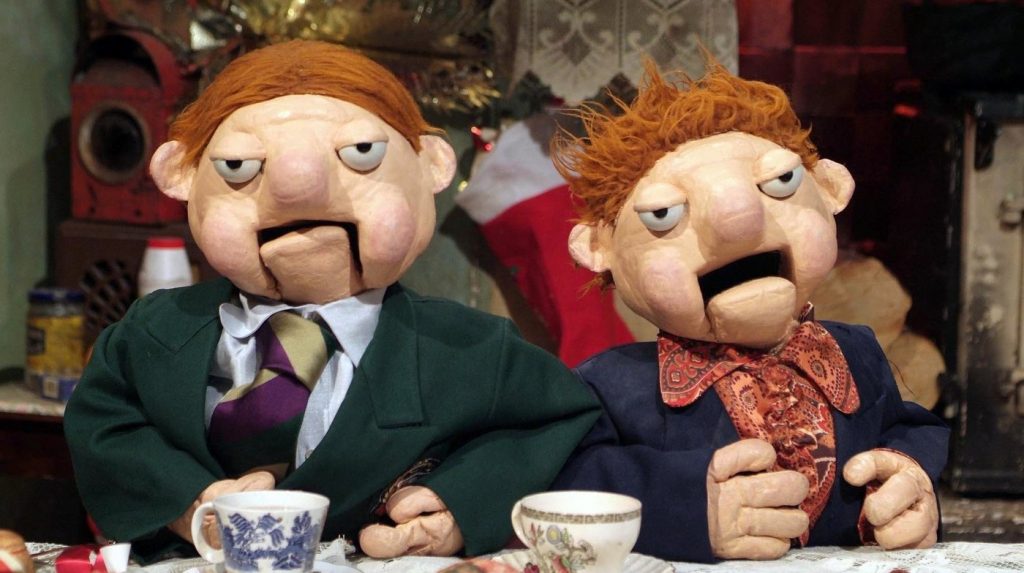 This adult nighttime TV puppet show was introduced in 1990. The two characters are Pádraig Judas O'Leprosy and Rodraig Spartacus O'Leprosy (aka Podge and Rodge). They are rude, they are comical, they are Irish through-and-through. The Podge and Rodge Show relaunched in 2018 and remains as funny as ever. It's one of the great Irish comedy shows.
6. Red Rock – a gripping crime-drama
Red Rock is an Irish TV drama which follows the narrative of Ireland's police force. It is set in the fictional seaside town of Red Rock near Dublin and has been ongoing since its launch in 2015.
The series follows the lives of two feuding families and their relationship with the Garda (Ireland's police force).
5. Mrs Brown's Boys – one of the funniest shows on TV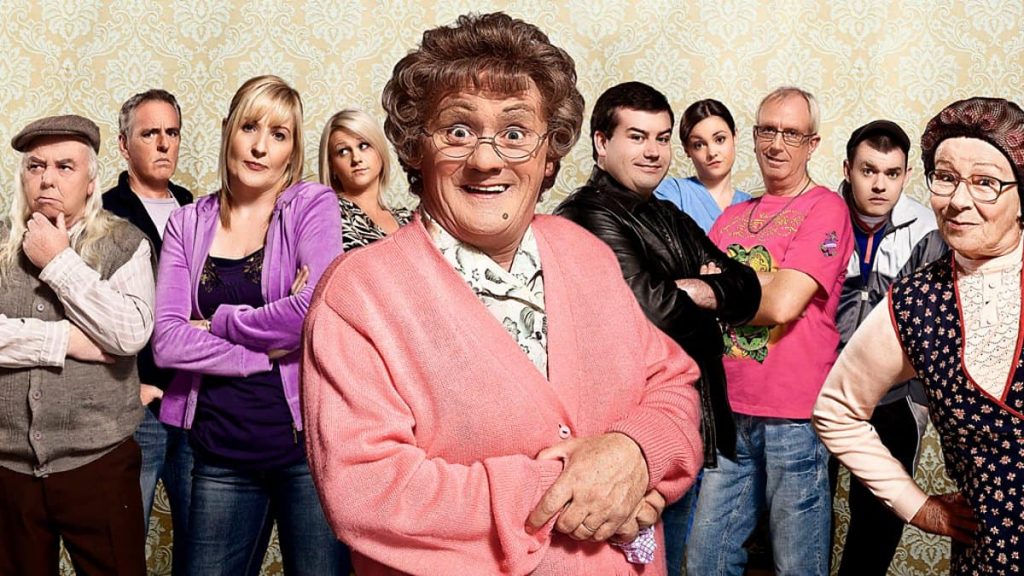 Another of the top Irish comedy shows is Mrs Brown's Boys. This comical Irish-British TV sitcom is almost embedded in Irish roots. The narrative is led by Irish funny-man, Brendan O'Carroll, as he plays his drag persona Agnes Brown, with friends and family consisting of the rest of the cast.
Think Mrs Doubtfire, but funnier. Truly one of the best Irish TV series.
4. The Fall – perfect for fans of dark stories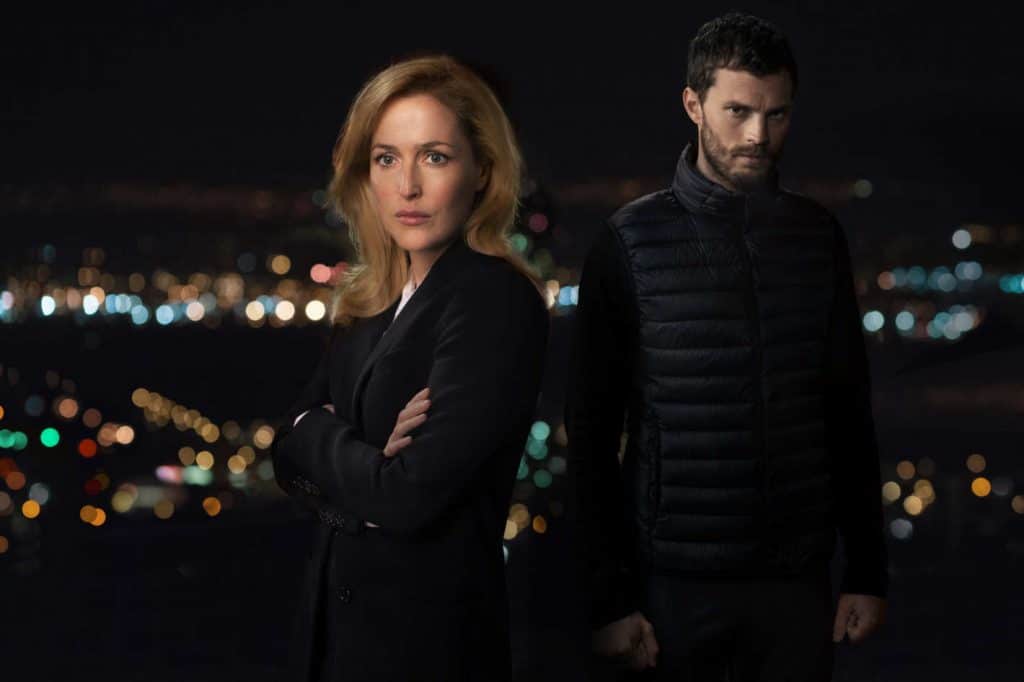 Filmed and set in Belfast, Northern Ireland, The Fall is one of the Emerald Isle's most note-worthy TV dramas. Gillian Anderson plays Detective Stella Gibson (formerly Agent Scully, The X-Files) alongside Jamie Dornan as serial killer Paul Spector (remembered for his role as Christian Grey in the Fifty Shades series).
3. Love/Hate – one of the best best Irish TV shows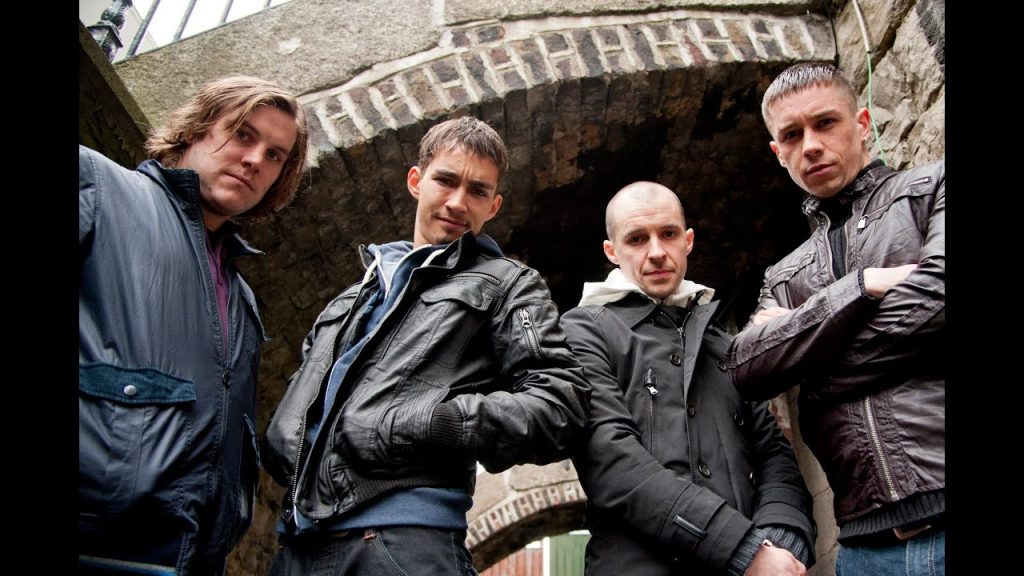 This Dublin-set and Dublin-filmed TV drama follows the lives and feuds of families leading the capital city's criminal underworld. Dominating airwaves between 2010-2014, this became one of Ireland's most accomplished dramas and featured actors such as Aidan Gillen (also, Game of Thrones) and Ruth Negga (also, Misfits).
Although there was word on the street that the TV series would make a comeback, in 2017 actor John Connors quashed any rumours that that would be the case.
2. The Late Late Toy Show – a staple of Christmas time
Now it may only come once a year, but The Late Late Toy Show has got to be one of the most significant feats of broadcasting across the Emerald Isle. This is an annual, children's edition of the late-night talk show, hosted (currently) by Ryan Tubridy.
It has been running since 1975 and continues to be one of the highlights of the Christmas season, for all ages.
1. Father Ted – the king of TV comedy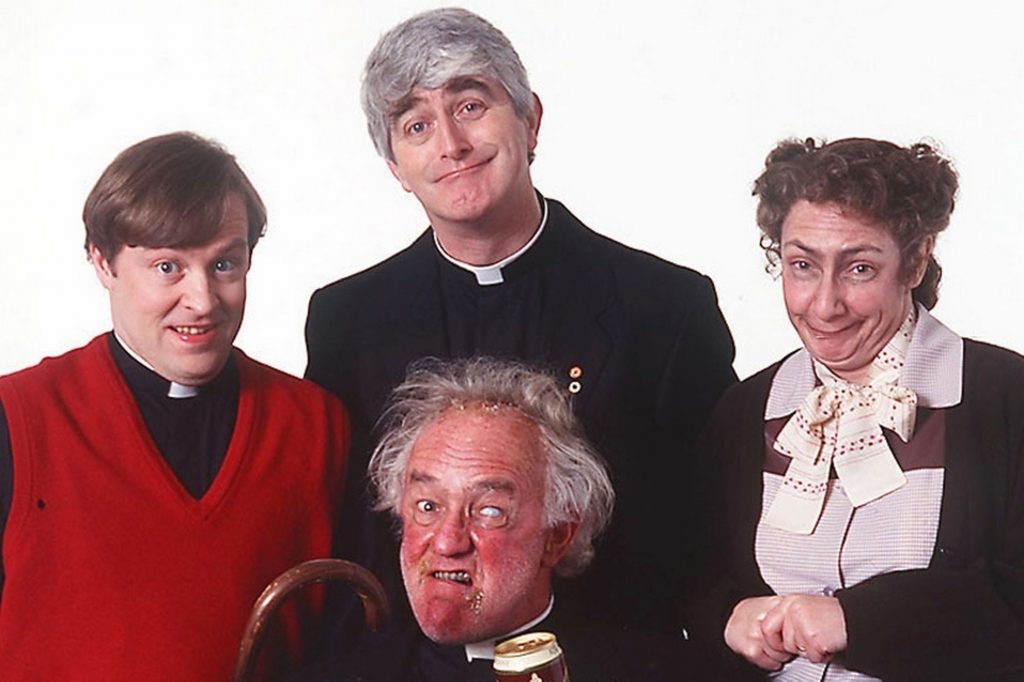 Looking great Irish comedy shows? What list of Irish TV series could be complete without Father Ted? This Irish-British TV sitcom ran for three years between 1995-1998 and has become one of the most ever-lasting shows in Irish broadcasting history.
Set on the fictional Craggy Island, this TV series follows the comical lives of Father Ted Crilly (Dermot Morgan), fellow priests Father Dougal McGuire (Ardal O'Hanlon), Father Jack Hackett (Frank Kelly), and their housekeeper, Mrs Doyle (Pauline McLynn).
The show ceased production after the third series, and Dermot Morgan passed away, unexpectedly, the day after.
If you are a fan of Father Ted, you'll want to check our article: 10 Filming Locations Every Father Ted fan MUST VISIT