Irish pubs are a fantastic place to unwind, grab a drink, and let your hair down, no matter where you are in the world. Here are the ten best Irish pubs in San Francisco, RANKED.
If you're heading to San Francisco, chances are you will have all the major sights on your bucket list, but after a long adventurous day is done, nothing is better than finding the nearest Irish pub for a nice cold pint.
If you were wondering which ones are worth a visit, then keep reading for the best Irish pubs in San Francisco, which are guaranteed to show you a good time.
10. O'Keeffe's Bar – a laid-back Irish pub worth visiting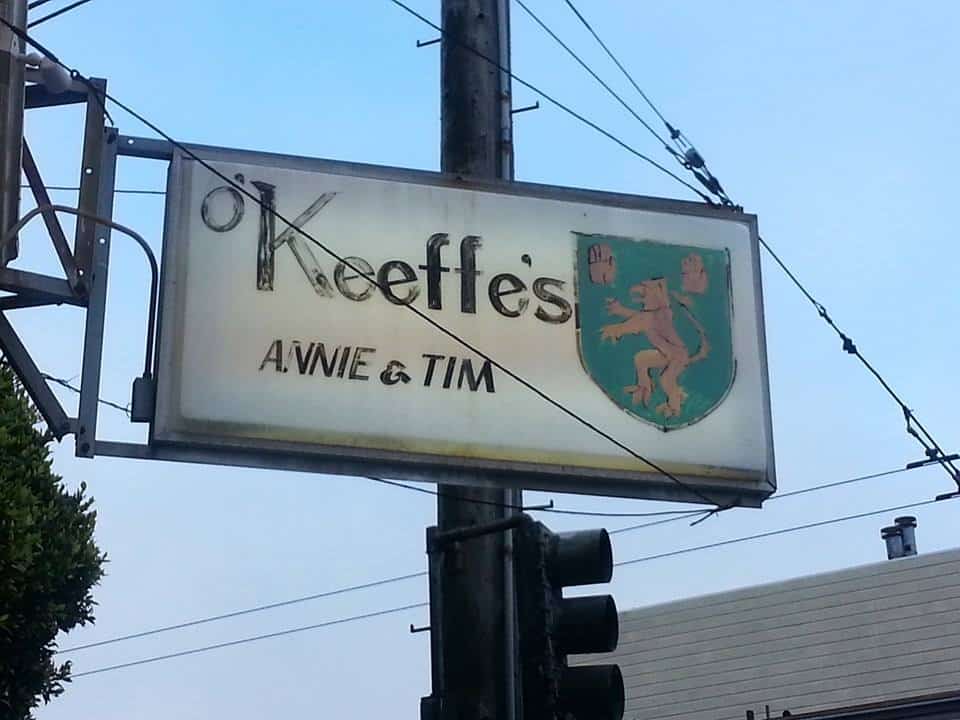 Featuring a pool table, a wide selection of beer and a jukebox, O'Keeffe's Bar is your neighbourhood bar that has a laid-back small-town feel to it.
It is worth noting that this is a cash-only bar, so be sure to grab some dollar bills beforehand. However, their onsite ATM can also come in handy.
Address: 5t Ave, San Francisco, CA 94118, United States
9. Monaghan's Bar – for free popcorn, pool tables and a vibrant atmosphere
This bustling bar is in a great location, close to the famous Lombard Street and is ideal for trying out craft beer, socialising on the outdoor patio, as well as catching up with sports.
Do not miss a fun game of pool while you indulge in the free popcorn they hand out. Better yet, it's dog friendly!
Address: 3243 Pierce St, San Francisco, CA 94123, United States
8. The Blarney Stone – the place to have fun
This is the place to go if you are looking for a good time. With games like shuffleboard and air hockey in an all-around fun environment, this is not to be missed for a night of fun.
It also features a patio, well-priced beer and Irish food, as well as plenty of space for groups, making it one of the best Irish pubs in San Francisco.
Address: 5625 Geary Blvd, San Francisco, CA 94121, United States
7. Durty Nelly's – for great value Irish pub grub and much more
Located close to Golden Gate Park, this Irish pub is one of the best in San Francisco if you fancy some downtime in a relaxed neighbourhood bar or even a hopping karaoke night.
For great value pub grub, a cosy fireplace to sip a creamy Guinness in front of and friendly staff, it's no wonder this dive bar/ sports bar is a popular spot.
Address: 2328 Irving St, San Francisco, CA 94122, United States
6. Danny Coyle's – the place for international sports fans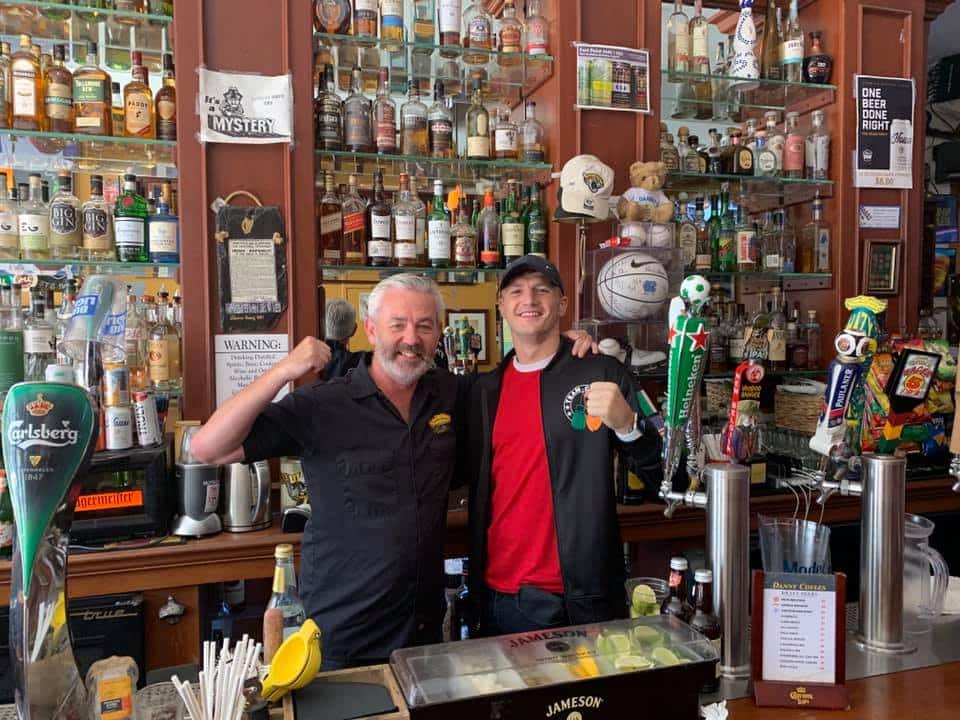 If you don't want to miss any sports games or want to get a good seat, this pub opens early to cater to all sports fans. So, you could be sipping a creamy pint at 7 am if you want.
With trivia every Wednesday at 7:30 pm and several HD screens to be taken advantage of, international sports fans race to this spot to root for their teams.
Address: 668 Haight St, San Francisco, CA 94117, United States
5. The Napper Tandy – a hub for entertainment and fun
With happy hour from 4 – 6 pm, regular trivia nights, as well as a late-night kitchen, this is an Irish pub that can cater to all your needs, whether it be entertainment, thirst, or hunger.
They are known for great traditional dishes like fish and chips, corned beef hash and shepherd's pie.
Don't miss their online schedule, where you can see when they feature certain games and trivia nights, so you won't miss a thing.
Address: 3200 24th St, San Francisco, CA 94110, United States
4. The Irish Times – San Francisco's premier Irish sports bar
If you are looking for an Irish sports bar with late-night eats, then this is it. Featuring multiple screens showing the latest live games and serving up some mouthwatering Irish dishes, you'd be mad not to pay a visit.
This bar is so dedicated to being a premier sports bar that even if they don't have the game you want to watch, you can believe they'll get it.
Address: 500 Sacramento Street, San Francisco, CA 94111, United States
3. The Chieftain Irish Pub and Restaurant – the best Irish pub for happy hour
With a big screen to watch all the major games, a lively atmosphere, a wide range of food and drink options, as well as being a hub for entertainment, it's no wonder this place is on everyone's pub bucket list.
Don't miss their Happy Hour, which runs between 4 pm – 6 pm every day, giving you great value for money. They serve a mean Irish breakfast, too.
Address: 198 5th St, San Francisco, CA 94103, United States
2. The Irish Bank – one of the best Irish pubs in San Francisco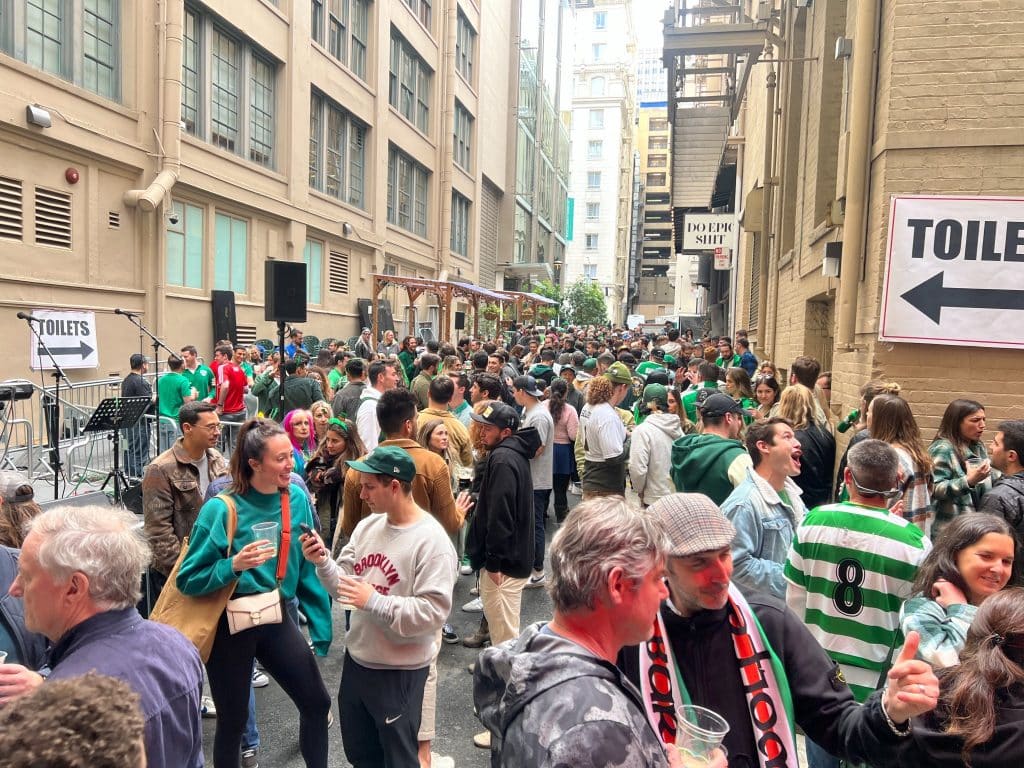 This historic and romantic Irish pub is as close to a real Irish pub as you can get, with a huge selection of whiskies, classic décor, a central location as well as a truly warm welcome.
Feed your belly and soul here with Irish culture and a range of Irish dishes, from Irish beef stew to shepherd's pie – yum!
Address: 10 Park Ln, San Francisco, CA 94108, United States
1. Johnny Foley's Irish House – for a real Irish experience in San Francisco
This spot is San Francisco's best Irish bar, where you can find typical Irish features, including delicious hearty pub grub, live traditional music sessions, a great beer selection, and a prime spot to watch the game on the big screen.
Close to Union Square, you will find warm hospitality in this quaint, authentic style Irish bar, which features a rather extensive menu of Irish and Californian cuisines, as well as pints galore.
Address: 243 O'Farrell St, San Francisco, CA 94102, United States
Other notable mentions
The Plough and Stars: A small and cosy Irish pub with traditional Irish music most nights.
Kells Irish Restaurant and Bar: Perfect for watching the game and grabbing some pub food.
The Little Shamrock: This bar is a popular spot that features assorted board games, free popcorn and creamy pints, perfect for a gathering with friends.
The Dubliner: With a selection of Irish beers on tap, as well as a pool table, you're in for a good time at The Dubliner. Get your best trivia teams together for this bar!
The Phoenix Irish Bar and Restaurant: Located in the heart of San Francisco's Mission District, this is a great Irish bar on Valencia Street that's always packed.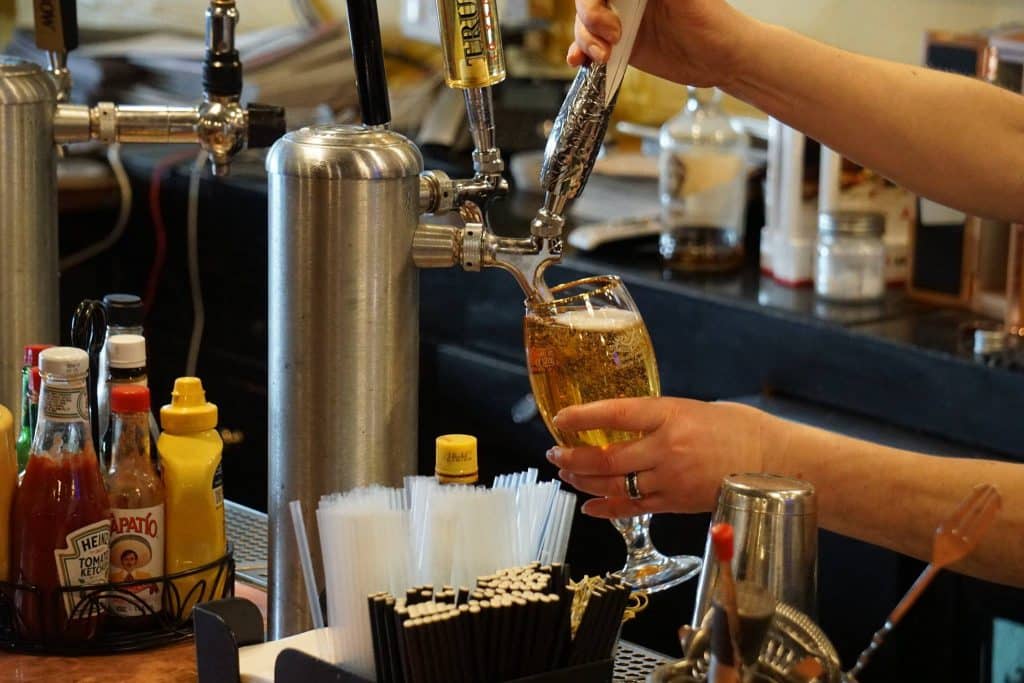 FAQs about Irish bars in San Francisco
What's the best Irish bar in San Francisco?
Johnny Foleys is the best classic Irish pub in San Francisco, popular with locals and visitors.
What's the closest Irish bar to the bus station in San Francisco?
Both The Irish Times pub and The Irish Bank pub are near the bus station in San Francisco.
How many Irish bars are there in San Francisco?
There are around 40 to 50 Irish bars in San Francisco.
Get featured on Ireland Before You Die
Do you want to get your Irish business more online exposure? Especially to those interested in travelling the best places in Ireland? Then why not get a dedicated feature on Ireland Before You Die. Find out more 
here.