With Ireland and the United States of America separated by only the Atlantic Ocean, it comes as no surprise that the two lands have formed a special bond over time.
During the great Irish famine, which lasted from 1845 to 1849, one million people died and many more left the Emerald Isle on tall ships in the hopes of a new beginning. Because of this mass migration, many Americans share in Irish ancestry.
Today in the U.S. city of Chicago, Illinois, Irish heritage is celebrated. And with a newfound wave of young Irish emigrants, Irish pubs exist there in abundance.
If you happen to be hanging out in the city and are looking for some Irish pub vibes, check out the 10 best Irish pubs in Chicago.
10. O'Shaughnessy's Public House – for "hair of the dog" brunch
Located in Ravenswood, this Irish pub in Chicago touches on all the key Irish pub points that are bound to make you feel that one bit closer to home (Ireland!).
The space is complete with traditional tavern vibes, classy wooden panelling, and even outdoor seating for when the weather is right! On weekends, this is the ideal "hair-of-the-dog" brunch in Chicago.
Address: 4557 N Ravenswood Ave, Chicago, IL 60640, USA
9. The Kerryman – the contemporary Irish pub
The Kerryman Irish Bar and Restaurant in Chicago is a cool and contemporary take on an Irish pub set in the River North neighbourhood.
With dense foliage and a floral façade, outdoor seating, and slick indoor interiors, this venue is on point for those seeking a few after-work drinks or weekend pints.
The venue is housed over multiple floors and offers a modern take on a traditional Irish pub feel while nailing the lively Irish vibes.
Address: 661 N Clark St, Chicago, IL 60654, USA
8. Paddy Long's Beer and Bacon Pub – the alternative Irish pub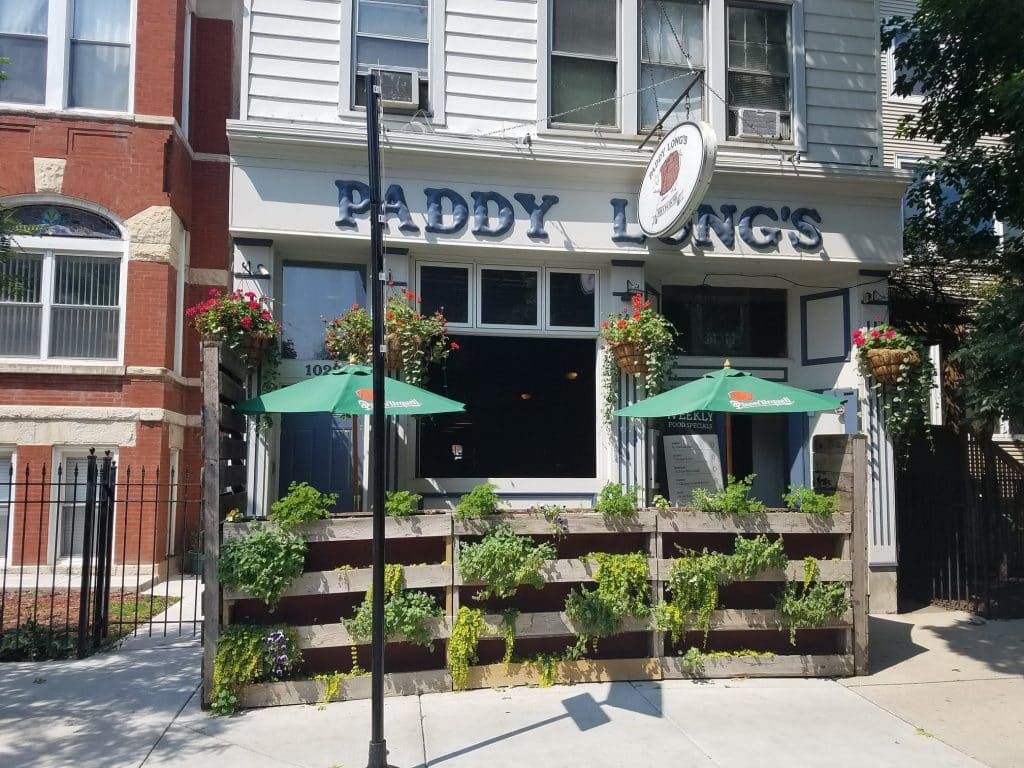 This spot offers minimal Irish touches while fully embracing its alternative identity. Paddy Long's is a quirky spot with live sports and classic American pub grub; they do bacon tastings and tonnes of craft beers too.
They're always following live sports, so you can be sure to catch the next big Ireland game here. Plus, they do a solid "full Irish breakfast" on the Wakin' Bacon Brunch menu.
Address: 1028 W Diversey Pkwy, Chicago, IL 60614, USA
7. The Atlantic Bar & Grill – the no-frills Irish local
The Atlantic in Chicago is your typical no-frills Irish local. It is laid-back and light-hearted, with live music and Guinness flowing freely.
The place is popular for its love of Irish soccer (football), so you can rest assured that this will be your go-to for the match when you're in town.
Address: 5062 N Lincoln Ave, Chicago, IL 60625, USA
6. Wilde Bar & Restaurant – the classy Irish pub
This classy Irish pub is rich in charm with authentic Irish pub interiors.
With an accent on wooden panelling, regal library armchairs, and ornate fixtures, Wilde (named after Oscar Wilde) is the perfect pre-theatre spot for a drink, as well as classy after-work pints.
Address: 3130 N Broadway, Chicago, IL 60657, USA
5. Irish Times Pub and Restaurant – the "specials" pub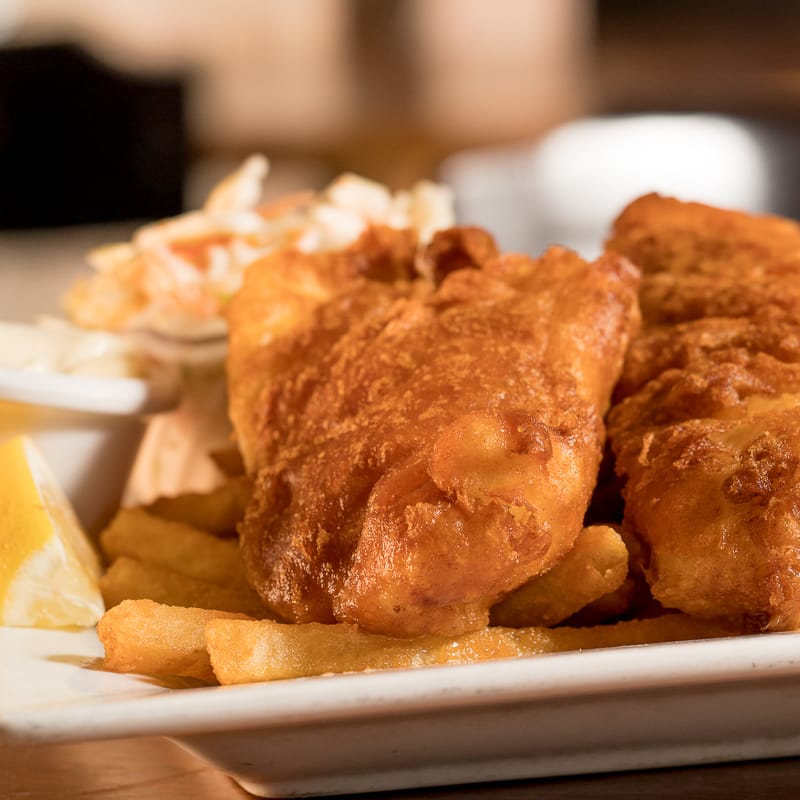 If you're looking for an Irish pub with the best special offers in all of Chicago, check out the Irish Times pub and restaurant.
With an accent on Irish pub grub such as fish and chips, oysters, and corned beef and cabbage, Irish expats will be right at home here. Don't worry, though; they also do an awesome American menu.
Address: 8869 Burlington Ave, Brookfield, IL 60513, USA
4. Fado – the all-rounder
Next on our list of the best Irish pubs in Chicago is Fado, located in the River North area. It is classy in its design approach: wooden accents and panelling intersperse stone floors and an impressive back bar.
Guinness is the drink of choice here, and live sports dominate the TVs. It is safe to say this is a pretty solid all-rounder on the Irish pub scene in Chicago.
Address: 100 W Grand Ave, Chicago, IL 60654, USA
3. River Shannon – the dog-friendly Irish pub
Named after the famous River Shannon in Ireland, this classic Irish pub in Chicago is favoured by locals who love a cold brew in a traditional setting.
The décor and design are on point without going overboard on the twee vibes (a common mistake when aiming to achieve Irish pub vibes), and the place is dog-friendly too! Also note that the River Shannon has no food menu, but you can order in.
Address: 425 W Armitage Ave, Chicago, IL 60614, USA
2. D4 Irish Pub & Café – the upmarket Irish pub
When it comes to the best Irish pubs in Chicago, this one is a slightly more upmarket affair, with its classic library-esque, drawing-room vibes and antique feel.
It is quirky, cool, and charming while retaining its Irish pub vibes. Its roaring open fires and solid Irish grub don't go amiss either.
Address: 345 E Ohio St, Chicago, IL 60611, USA
1. Chief O'Neill's Pub – the award-winning Irish pub
This Irish pub in Chicago wins the number-one spot on our list. And this is not the first time it's topped a list!
Chief O'Neill's Pub has won "Best Pint of Guinness," been "Voted Top Ten Irish Pub's in the World," and received endless praise for its authentic Irish vibes, flawless hospitality, and food and drink offerings.
Address: 3471 N Elston Ave, Chicago, IL 60618, USA
Get featured on Ireland Before You Die
Do you want to get your Irish business more online exposure? Especially to those interested in travelling the best places in Ireland? Then why not get a dedicated feature on Ireland Before You Die. Find out more 
here.