We've rounded up the ten absolute best Irish pubs in America.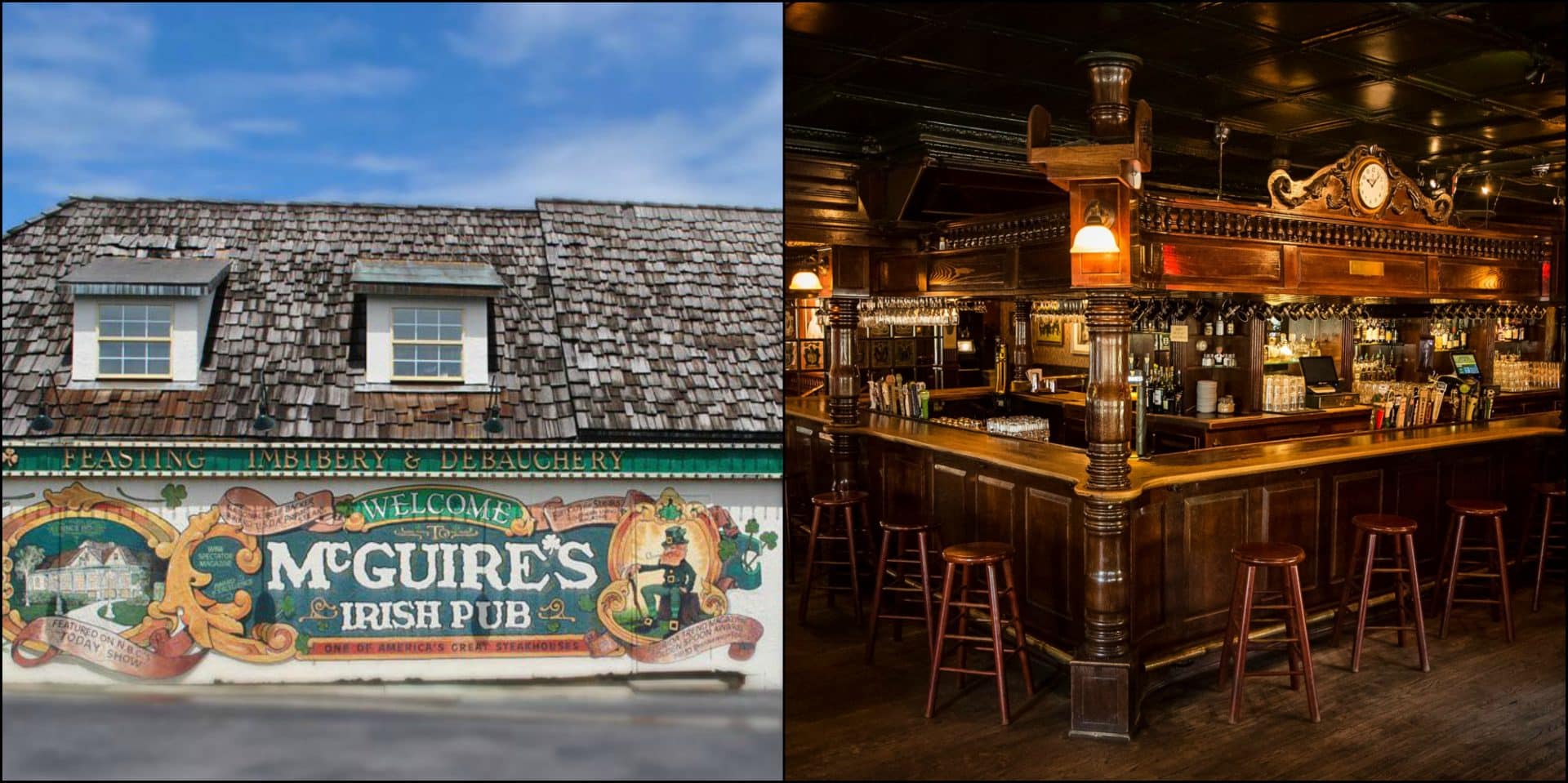 The United States of America has a wonderful affinity for Ireland's culture. Divided only by the wild Atlantic Ocean, these two countries have shared in a very special bond for generations.
During the Irish famine that devastated the country between the years of 1845 and 1852, people emigrated from Ireland on tall ships to far-off lands. Most commonly, emigrants arrived at Ellis Island with only a handful of items and the hope for a better life.
Today, many Americans share in Irish ancestry, and there are tonnes of modern-day Irish nationals who have emigrated in pursuit of the American Dream.
If you do happen to find yourself in the U.S. and want to feel a little closer to home, check out the ten best Irish pubs in America.
10. Kilkenny's Irish Pub, Oklahoma – the quirky spot
There is no way you could miss this top Irish pub located in Tulsa, Oklahoma. Its sheer amount of Irish imagery, Guinness signage, and bric-a-brac (in a twee but also terrific way) nod nicely to the Emerald Isle.
Lively and lovely, the staff truly makes this place what it is. Stop by for a date night or a catch-up with some old friends, and you're sure to have some craic at Kilkenny's Irish Pub.
Address: 1413 E 15th St, Tulsa, OK 74120, USA
9. Doyle's Café, Massachusetts – the neighbourhood pub
Set in the surroundings of Jamaica Plain, a suburb in Boston, Massachusetts, is Doyle's Café.
This laid-back neighbourhood pub is known for its rare brews which are selected from the Sam Adams brewery, which is located nearby. Expect a warm welcome, smiles all around, and a belly full of food and beer after a night at Doyle's Café.
Address: 3484 Washington St, Jamaica Plain, MA 02130, USA
8. Kevin Barry's Irish Pub, Georgia – the one with the view
This Irish pub in Savannah, Georgia, sits overlooking a river, making it dreamy for long days in the summer sun.
It's a favourite of locals who love live music, and with the Guinness flowing like Friday night, every night, sure you may as well be in a bar back home (Ireland)!
Address: 117 W River St, Savannah, GA 31401, USA
7. Finn McCool's Irish Pub, New Orleans – the effortlessly cool Irish pub
This is one of those American pubs where Guinness and Jameson flow freely, and effortlessly-cool is interwoven into its attitude.
It has been awarded accolades for its contribution to the neighbourhood pub scene. And with merry vibes, a steady footfall and a lively entertainment schedule, it comes as no surprise why it is considered one of the best Irish pubs in America.
Address: 3701 Banks St, New Orleans, LA 70119, USA
6. Coleman's Authentic Irish Pub, New York – the charming Irish Tavern
This spot in Syracuse, New York, offers old-world Irish pub and restaurant appeal.
It is a characterful tavern that prides itself on offering an authentic Irish environment while remaining true to its USA location. A mouth-watering menu that covers both countries culinary charms allows for this balanced atmosphere.
Entertainment such as live much and trivia keeps customers coming back for more!
Address: 100 S Lowell Ave, Syracuse, NY 13204, USA
5. McNamara's Irish Pub and Restaurant, Tennessee – the homely Irish pub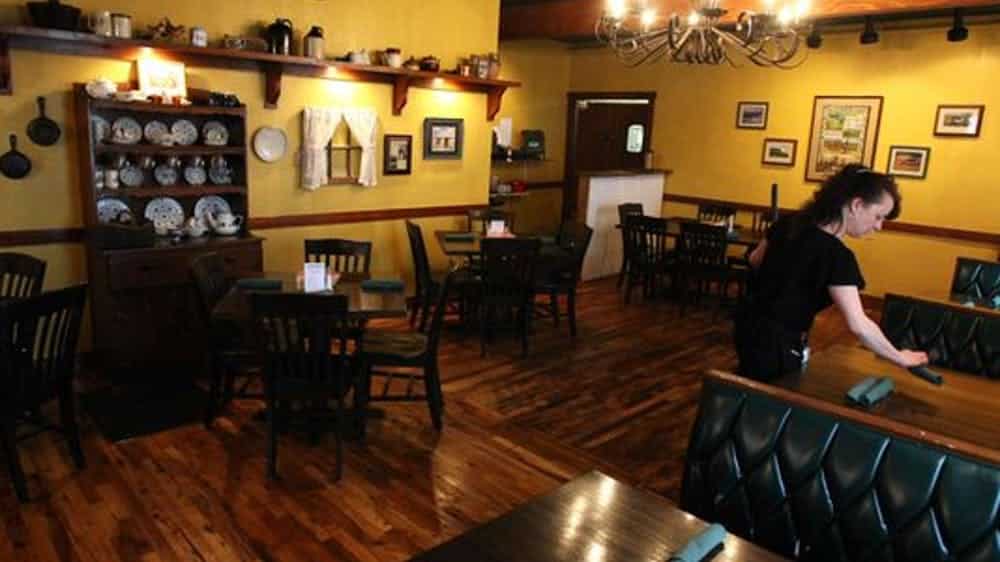 Located in Nashville, Tennessee is McNamara's Irish Pub and Restaurant. This joint offers what can only be described as laid-back homely Irish vibes.
Bric-a-brac décor and an open fire create ambience while live music and a traditional menu – they even have Kerrygold butter – will make you feel right at home. Without a doubt, one of the best Irish pubs in America!
Address: 2740 Old Lebanon Rd, Nashville, TN 37214, USA
4. Shawn O'Donnell's American Grill & Irish Pub, Washington – the Irish-American fusion pub
This venue chose to take the best of both worlds and make a mega-pub. Enter: Shawn O'Donnell's American Grill & Irish Pub.
The bar features classic Irish pub interiors, punctuated by large sports screens. Pints of Guinness run on rotation, as do American burgers.
Address: 122 128th St SE, Everett, WA 98208, USA
3. Monterey Pub, Pennsylvania – the simple but good one
This pub in Pittsburgh, Pennsylvania is a simple but good one. Hitting all the usual marks in terms of ambience and décor, Monterey Pub has made a name for itself for being the ultimate neighbourhood bar.
Service and food quality win over here, and Irish expats will be delighted to embrace true home cooking in this little hidden gem. As far as Irish-inspired American pubs go, this one is one the money!
Address: 1227 Monterey St, Pittsburgh, PA 15212, USA
2. McGuire's Irish Pub, Florida – the sight for sore eyes
While Pensacola may primarily be known for being one of the best places to see Manatees in Florida, it is also home to one of the best Irish pubs in America. McGuire's Irish Pub in Pensacola is one of those Irish pubs you'll go into where you'll get lost in the density of its décor. Cups, dollar bills, medallions, badges, caps – you name it – cover every spare inch of the bar.
And, if the décor – which is also balanced by a charming, minimal Irish tavern – isn't enough to keep you happy, the live music and cold beers will.
Address: 600 E Gregory St, Pensacola, FL 32502, USA
1. The Dead Rabbit Grocery and Grog, New York City – the all-around winner
Topping our list of the best Irish pubs in America has got to be The Dead Rabbit Grocery and Grog in New York City.
This joint offers undeniably Irish vibes without giving into the tendency to go twee. It also serves up killer cocktails and has been named "Best Bar in the World" more than once.
Address: 30 Water St, New York, NY 10004, USA
Get featured on Ireland Before You Die
Do you want to get your Irish business more online exposure? Especially to those interested in travelling the best places in Ireland? Then why not get a dedicated feature on Ireland Before You Die. Find out more 
here.