We all love a good Irish film, but do you want to know which ones are worth watching? Here are the ten best Irish movies on Netflix and Amazon Prime right now.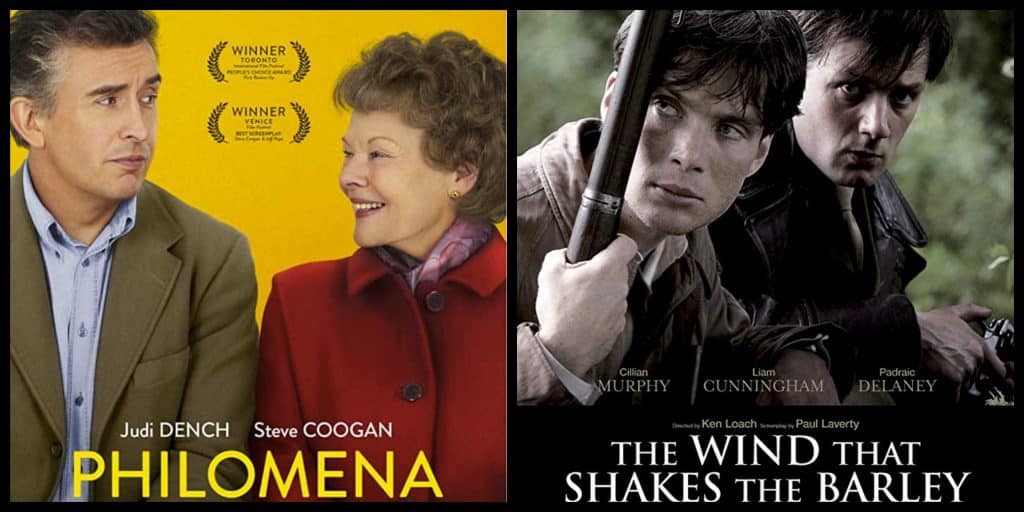 If you're not familiar with Netflix or Amazon Prime, you've probably been living under a rock, because these are the main hubs for all your entertainment needs. Okay, they may have some other competition, but they are definitely the two most popular resources out there.
Both of them have a huge selection of movies and TV shows, but we are here to talk about Irish films. There is a huge selection of them. Featuring some world-class actors and actresses, as well as some harrowing true stories of Irish history, here are the ten best Irish movies on Netflix and Amazon Prime right now.
10. The Dead (1987) on Netflix – a wonderful look at Dublin
An all Irish cast, except for Angelica Huston, daughter of the director John Huston, The Dead follows stories based on writings by James Joyce. The film is an adaption of one of James Joyce's famous Dubliners stories and was nominated for two Oscars. It went on to win various other awards.
9. Into the West (1992) on Netflix – a magical story of love, loss, and redemption
Many Irish children will have seen this enchanting film growing up. It's about two traveller boys on a search to find their beloved horse. It stars Gabriel Byrne.
8. The Wind that Shakes the Barley (2007) on Amazon Prime – set during the Irish War of Independence
The Wind that Shakes the Barley is a story based on real events. It depicts a time when Ireland was fighting for independence. It follows a group of young men who collaborate against the 'Black and Tans' and strive for Irish freedom. It stars Cillian Murphy.
7. Song for a Raggy Boy (2003) on Amazon Prime – another of the best Irish movies on Prime
A true story about a teacher (Aidan Quinn), who stands up to the Catholic-run school he is teaching at when he realizes the strict regime that is going on around him. It is a very powerful story.
6. Waking Ned Devine (1998) on Amazon Prime – an absolute hoot
A comedic film about a group of elderly friends and villagers whose lives are turned upside down by a winning lotto ticket. They aim to find the winner of the seven million pound jackpot, but what they do find leads them on a comical journey. You're in for a right laugh.
5. Evelyn (2002) on Amazon Prime – a bid for reunion
A family drama about a man, played by Pierce Brosnan, who takes on the courts and the Catholic Church in Ireland to win his children back.
4. In the Name of the Father (1993) on Netflix – a film of injustice and innocence.
The true story of a man and his father wrongly accused and convicted. It's based around the story of the Guildford Four, who were falsely accused of being part of the Guildford Pub bombings in 1974. It stars Daniel Day Lewis.
3. Bloody Sunday (2002) on Amazon Prime – truly one of the best Irish movies available online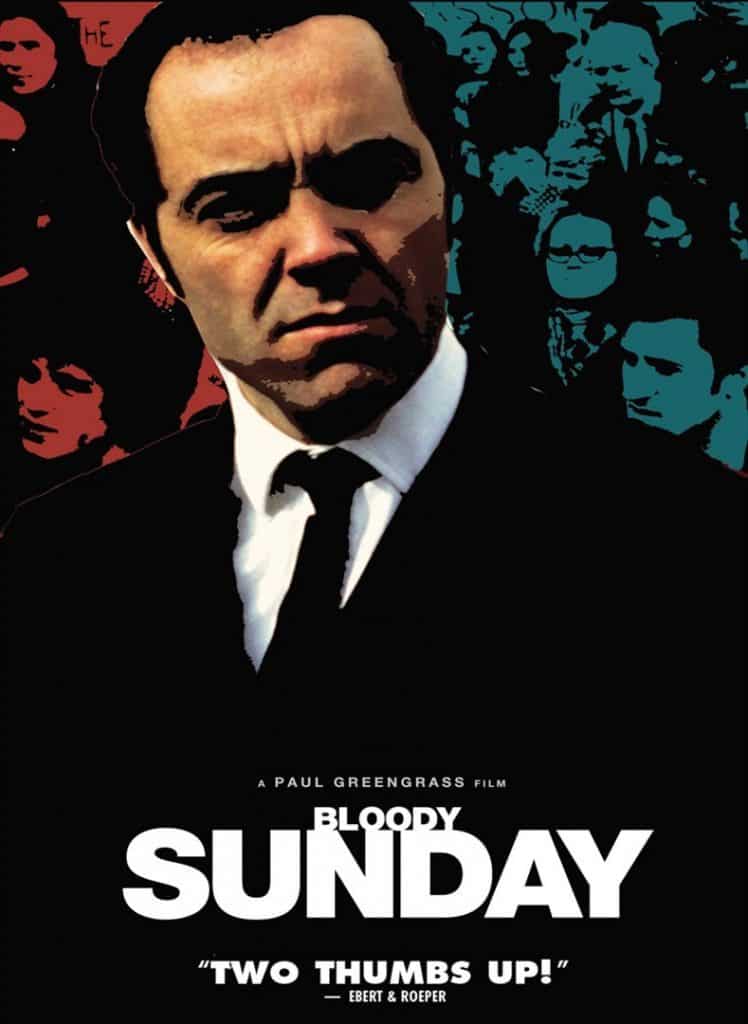 This is considered to be one of the top Irish movies. It depicts the events of the Bloody Sunday massacre which took place on the streets of Derry and saw 27 civilians shot dead.
2. Bobby Sands 66 Days (2016) on Netflix – a powerful movie
This was a defining moment in Irish history. It follows the story of Bobby Sands, an Irish Republican who went on hunger strike for 66 days during the troubles to draw attention to the political situation. His death led to vast efforts of obtaining peace between Ireland and Britain.
1. Philomena (2013) on Netflix – a 50 year secret
Starring Dame Judy Dench, this film follows the story of a woman in search of her long lost son, having been adopted to a family in America. Also starring Steve Coogan, this film won many international awards and is based on the book The Lost Child of Philomena Lee.
Head to Amazon Prime or Netflix now to get started on your Irish movie marathon, because with these ten choices it will be hard to pick. Each film gives a slightly different perspective on Ireland, its history, and its people; some funny, some dramatic, and some extremely powerful.
There were plenty more options for the ten best Irish movies on Netflix and Amazon Prime list, but these are some of our favourites. So get comfortable, grab the popcorn, and maybe even the tissues, and give one of these films a go.