Our green lands have birthed a host of incredible creative talents within the arts! Here are our ultimate top ten best Irish Actors!
Ireland is a melting pot of creativity. With arts and culture running through the very fibres of our being (alongside good banter and Guinness), it comes as no surprise that actors worthy of world-stage recognition come from our humble island, warmly known as the Emerald Isle. Here are the top ten best Irish actors of all time. We salute you!
10. Jonathan Rhys Meyers – one of the top Irish actors
Having hailed from a wholesome town in County Cork, Jonathan Rhys Meyers was first headhunted by casting agents for a part in War of the Buttons.
Although he did not succeed in getting the part, the experience opened up a whole new avenue for him: performing arts.
He is most remembered for his roles in Bend it Like Beckham (2002), Match Point (2005), Mission: Impossible III (2006), and he won a Golden Globe Award for Best Actor for his performance of Elvis Presley in the biopic, Elvis (2005).
He also starred as Henry VIII in the Channel 4 drama The Tudors.
9. Maureen O'Hara – a true star of the Golden Age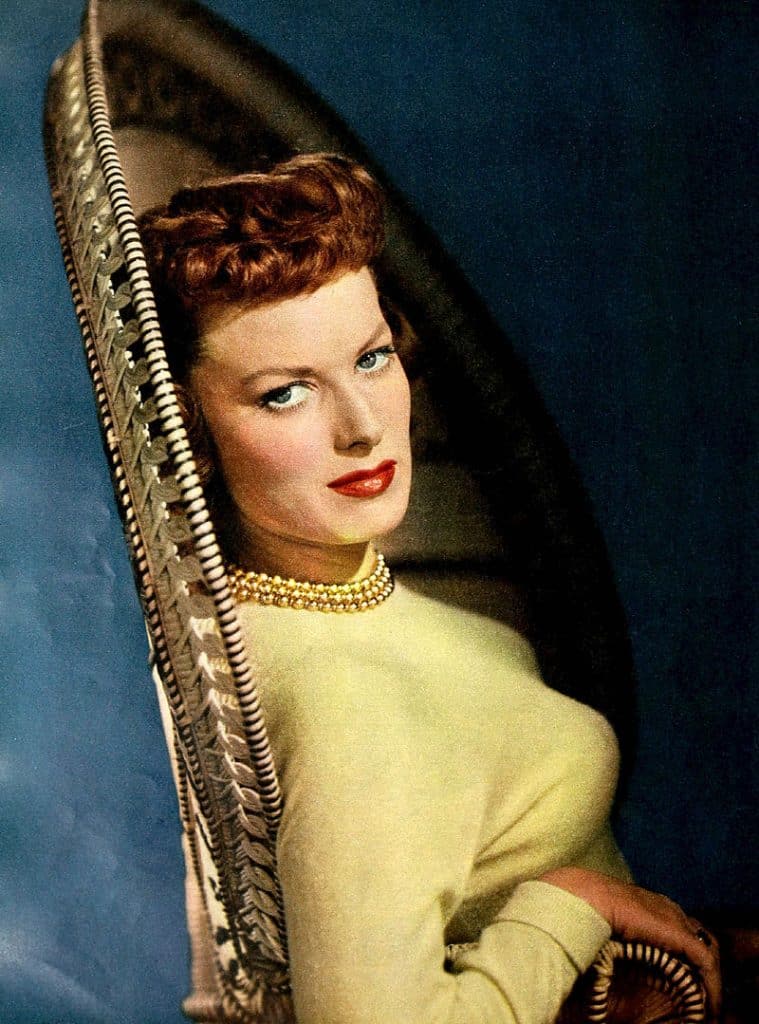 Maureen O'Hara is Ireland's golden-girl from the Golden Age of Hollywood cinema. Born in Ranelagh, County Dublin in 1920, she went on to become one of Ireland's treasures. She is one of the most recognisable actresses from our country.
Her most acclaimed performances (to name but a few) would include The Quiet Man (1952) and The Wings of Eagles (1957). In both, she was cast alongside John Wayne and directed by John Ford.
8. Brendan Gleeson – a mainstay of movies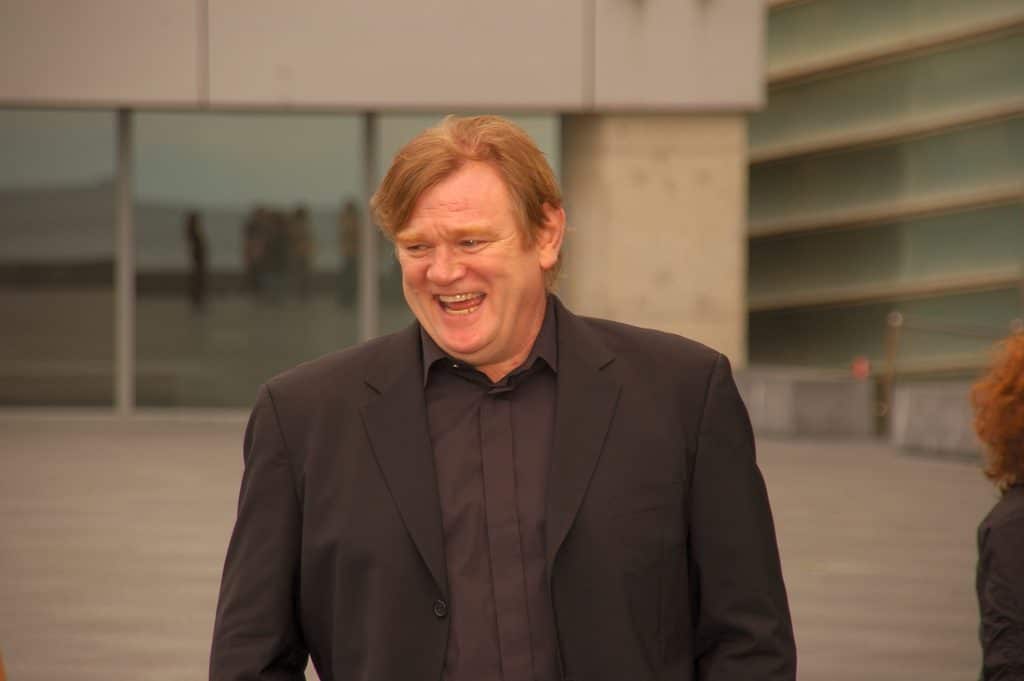 Brendan Gleeson is an iconic Irish actor and film director best known for his roles in Braveheart (1995), Mission: Impossible 2 (2000), Assassin's Creed (2016), and Gangs of New York (2002).
He also portrayed Alastor Moody in the Harry Potter film franchise (2005–10), amongst many other roles throughout his film career.
Born, raised, and residing in Dublin, this true local is a hero and has been nominated for BAFTA and Golden Globe Awards. Throughout the late 1980s, he acted in many Dublin-based stage productions.
He has won numerous awards including IFTA Awards, BIFA Awards, and an Emmy Award for his contribution to the arts.
7. Pierce Brosnan – known for playing 007
Pierce Brosnan is an Irish-American actor who was born in Drogheda, County Louth. His most notable role was as James Bond in four titles of the secret agent film series. Other feature films of note include Dante's Peak (1997) and Mamma Mia! (2008).
He has been an Ambassador for UNICEF Ireland since 2001, he has been nominated for a series of awards, and was also awarded an OBE (Officer of the Most Excellent Order of the British Empire) by the Queen of Britain for his contribution to the arts in 2003.
6. Cillian Murphy – climbing his way up stardom
This Cork-born Irish actor has dominated the world stage since his entrance into the world of acting in the late 1990s. He has starred in various famous films, including 28 Days Later (2002), Red Eye (2005), and The Dark Knight Trilogy (2005–2012).
Cillian Murphy is most widely known today for his lead role in BBC period drama Peaky Blinders (2013-present) as well as his role in Dunkirk (2017).
5. Chris O'Dowd – another of the best Irish actors
Irish funnyman, Chris O'Dowd, was born in County Roscommon. Having made his first appearance in the British comedy The IT Crowd, Chris O'Dowd quickly climbed the totem pole to Hollywood success.
Top credits include Bridesmaids (2011), and This is 40 (2012), as well as his New York Broadway debut in Of Mice and Men (2014).
4. Richard Harris – one of the greats!
Richard Harris is another of the famous Irish actors. He was a stage and film actor and singer from Limerick, Ireland. His most critically-acclaimed role was as King Arthur in Camelot (1967) for which he received an Academy Award for Best Actor nomination.
Other memorable titles include Unforgiven (1992) and his role as Albus Dumbledore, head of Hogwarts, in the first two Harry Potter films.
3. Liam Neeson – a global sensation
Hailing from County Antrim in Northern Ireland is Liam Neeson, one of the country's most-recognised actors.
One of his most well-known roles was when he starred as Michael Collins in the 1996 film adaptation of the life of Irish revolutionary Michael Collins. Prior to that, he was nominated for an Academy Award for his role in Schindler's List (1993).
Top film credits include The Bounty (1984), The Mission (1986), Schindler's List (1993), Batman Begins (2005), the action thriller series Taken (2008–2014) – to name but a few.
Fun fact: before he become known as one of Ireland's most talented actors, Neeson actually worked as a forklift operator for Guinness.
2. Domhnall Gleeson – paving the way to Hollywood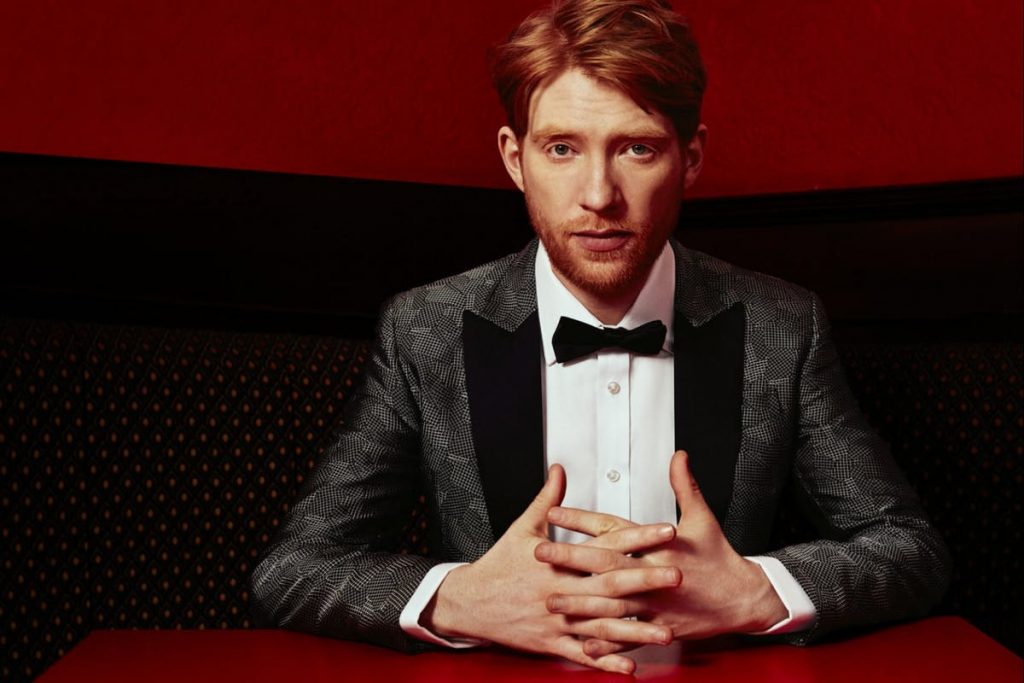 Son of the previously mention Brendan Gleeson is our very own, Domhnall Gleeson. Having followed in the thespian footsteps of his father – his brother Brian Gleeson is also a tremendous actor – Domhnall Gleeson broke only the scene in 2001.
Since then, it has only been steady sailing to Hollywood A-list. Top titles worth mentioning are the Harry Potter film series (2010–2011), About Time (2013), Ex Machina (2015) and Star Wars: The Last Jedi (2017).
He made his feature film debut in the horror comedy Boy Eats Girl (2005). Since, he has been nominated for a list of accolades, and won quite a few, too.
1. Saoirse Ronan – one of the top best Irish actors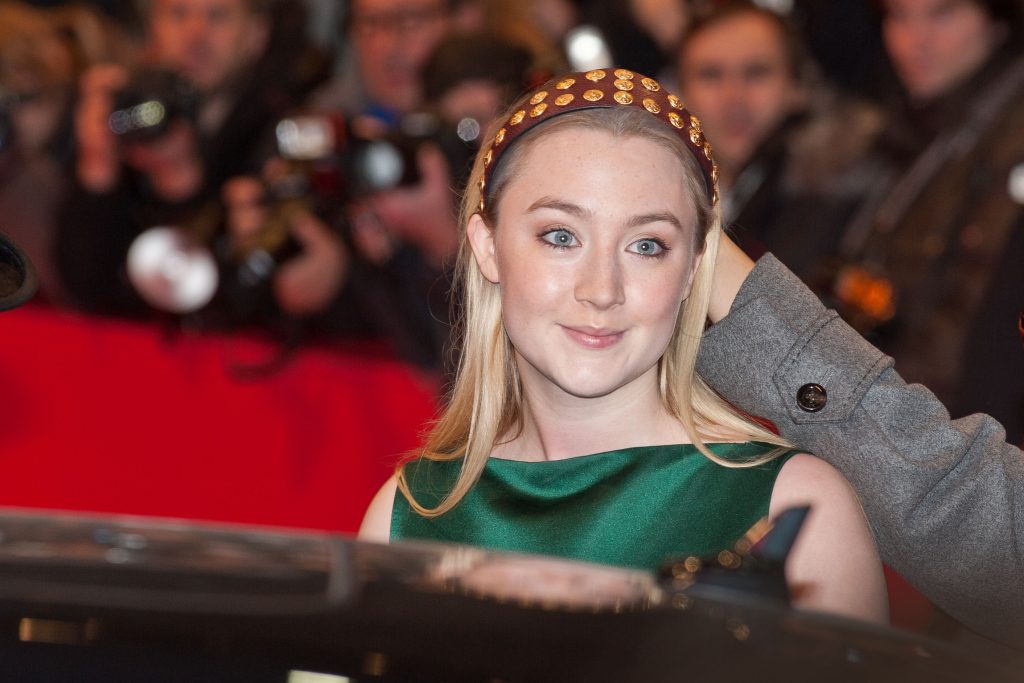 Saoirse Ronan is arguably one of Ireland's best actresses. As an Irish-American, she was born in New York, but lives between Dublin and the United States.
She has a steady stream of awards under her belt; in fact, she has been nominated 93 times to date and has won a whopping 46 awards! Top credits go for Atonement (2007), The Grand Budapest Hotel (2014), Brooklyn (2015), and Lady Bird (2017).
Other notable mentions
While we have listed ten of the most famous Irish film actors, there are plenty of others from Northern Ireland and the Republic of Ireland that we should also mention.
Michael Fassbender is an Irish actor who has had a very successful career, and Jamie Dornan is an actor from Northern Ireland who came to fame through his breakout role in the US TV series Once Upon a Time.
More recently, Irish actor Paul Mescal won a BAFTA Award for his portrayal of Connell Waldron in the BBC adaptation of Sally Rooney's Normal People.
Meanwhile, Aidan Turner is an actor from Clondalkin in County Dublin known for his role in the three-part fantasy film The Hobbit. Aidan Gillen is another actor from Dublin, known for his role in Game of Thrones.
Others we should mention include Robert Sheehan, Jack Gleeson, Brian Gleeson, Aidan Murphy, Ciarán Hinds, and Ruth Negga. Finally, Irish actor Brendan Coyle won an award for his role in The Weir at the Laurence Olivier Awards in 1999.
FAQs about Irish actors
Who is the most famous Irish actor?
Having such an impressive acting career spanning throughout the decades, Richard Harris might be considered the most famous Irish actor.
Others, such as Colin Farrell, Michael Fassbender, and Liam Neeson, have received much critical acclaim and are known worldwide.
Who is the most famous Irish actress?
Maureen O'Hara is one of the most famous Irish actresses of Irish film history. Meanwhile, Saoirse Ronan, who has dual citizenship in Ireland and the United States, is one of the most famous current actresses of Irish descent.