Ireland is one of the leading countries when it comes to golf. Here are the ten best golf courses in Ireland.
It's no surprise that people from all over the world with a love for golf flock to Ireland every year. They come to experience the high standard of golf courses we offer. It also helps that many of them have knockout views surrounding them.
Of course, every golfer will have a different preference for the best golf course in Ireland, that we can't argue with, just like we can't argue that we have produced some of the best golfers in the world i.e. Rory McIlroy, Darren Clarke, Padraig Harrington, and Graeme McDowell, to name a few.
But Ireland takes golf very seriously, and it shows in our golf courses, which are maintained to a high standard and some are ranked the best in the world.
It's always a tough call when it comes to creating a top ten list, but we certainly believe that each one of our picks on our ten best golf courses in Ireland list, deserve to be there. Let's take a look at these top golf courses in Ireland, shall we?
10. Mount Juliet, Co. Kilkenny – set amongst rolling countryside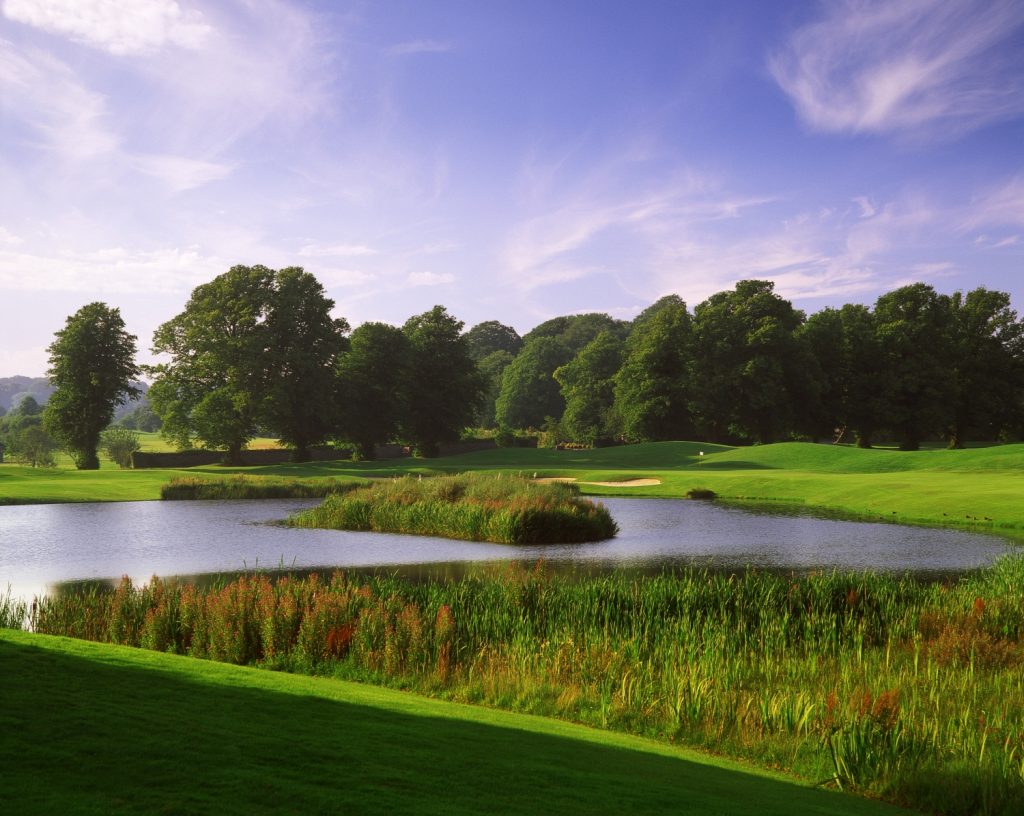 Having played host to some unforgettable tournaments, this course, set over 180 acres of parkland, is located in a truly magnificent area of Thomastown. It's no wonder it is such a popular spot to tee off! Truly one of the top golf courses in Ireland.
Address: Thomastown, Co. Kilkenny
9. K Club, Co. Kildare – Ryder Cup host
Home to numerous courses designed by pro-golfer Arnold Palmer, this luxurious estate has a spa, top-notch accommodations, and, of course, world-famous courses to play on.
Address: Straffan, Co. Kildare, W23 YX53
8. Waterville Golf Links, Co. Kerry – a genuine link
With a golf history dating back to 1889, this unique course is set among exposed sand dunes and the ocean and is one of the best golf courses in Killarney. Traditionally the land was useless for farming, but luckily it was perfect for golf. What a journey this place has been on. It's truly one of the top of all Ireland golf courses.
Address: Murreagh, Waterville, Co. Kerry
7. Ballyliffin, Co. Donegal – world class presentation
Boasting two championship link courses, this course has a fantastic setting along the Wild Atlantic Way. It draws crowds of golfers to the area year in and year out and is one of the best golf courses in Donegal.
Address: Ballyliffin, Inishowen, Co. Donegal
6. Rosses Point, Co. Sligo – an excellent challenge and one of the top golf courses in Ireland
This world-renowned golf course, designed by Harry Colt, utilizes the sand dunes' natural shapes, giving the course a very unique and dramatic effect. It is loved by many.
Address: Rosses Point, Rosses Upper, Co. Sligo
5. Portmarnock, Co. Dublin – a stone's throw from Dublin Airport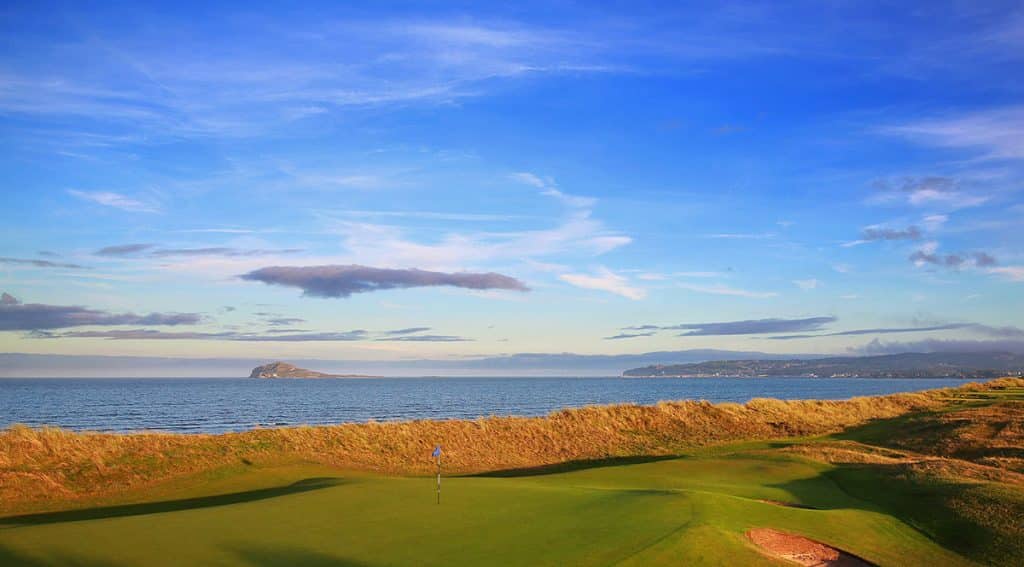 Conveniently located north of Dublin, along the beautiful coastline, this is one of the most respected golf courses not only in Ireland but worldwide.
Address: Golf Links Rd, Stapolin, Portmarnock, Co. Dublin, D13 KD96
4. Ballybunion, Co. Kerry – it's got that special something
Consistently rated one of the best courses in the world, this majestic course, overlooking the Atlantic Ocean, has some top-class courses to give you an enjoyable challenge.
Address: Sandhill Rd, Ballybunion, Co. Kerry
3. Lahinch, Co. Clare – one of the Ireland golf courses worthy of its ranking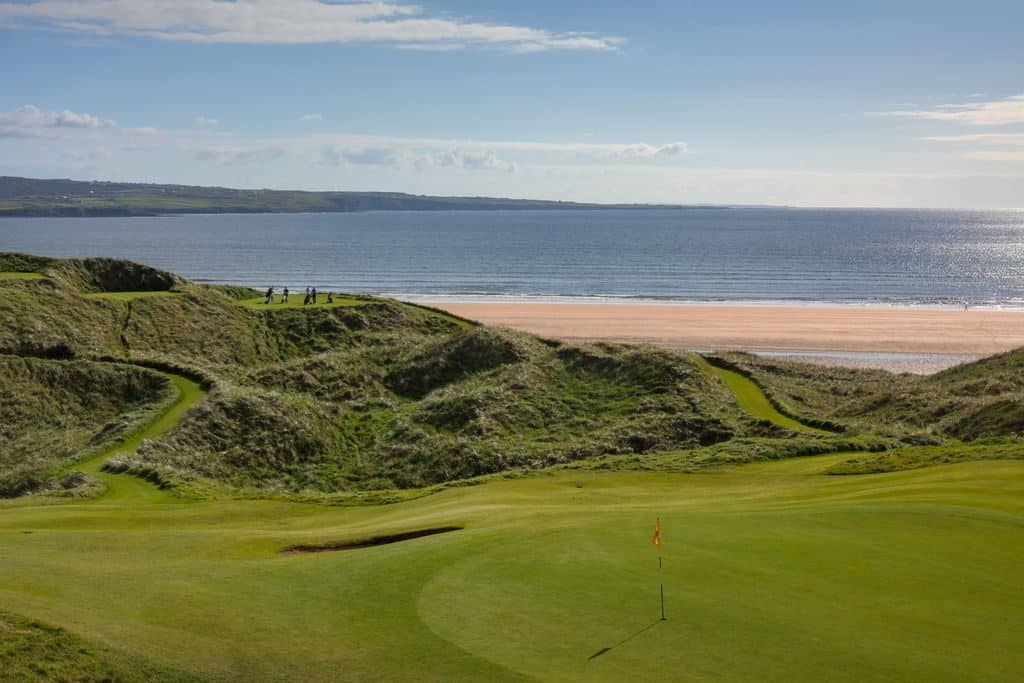 Not only is Lahinch a haven for surfers, but golfers absolutely love this spot, and for a good reason. Ranked among the World Top 50, this pristine spot has been around since 1852 to cater to all tour golfing goals.
Address: Dough, Lahinch, Co. Clare
2. Royal Portrush, Co. Antrim – truly one of the best golf courses in Ireland
A golfing venue like no other, this oceanside golf club has world-class links making Portrush an international golf destination and sensation.
Address: Dunluce Rd, Portrush, Co. Antrim
1. Royal County Down, Co. Down – tee off at the Mountains of Mourne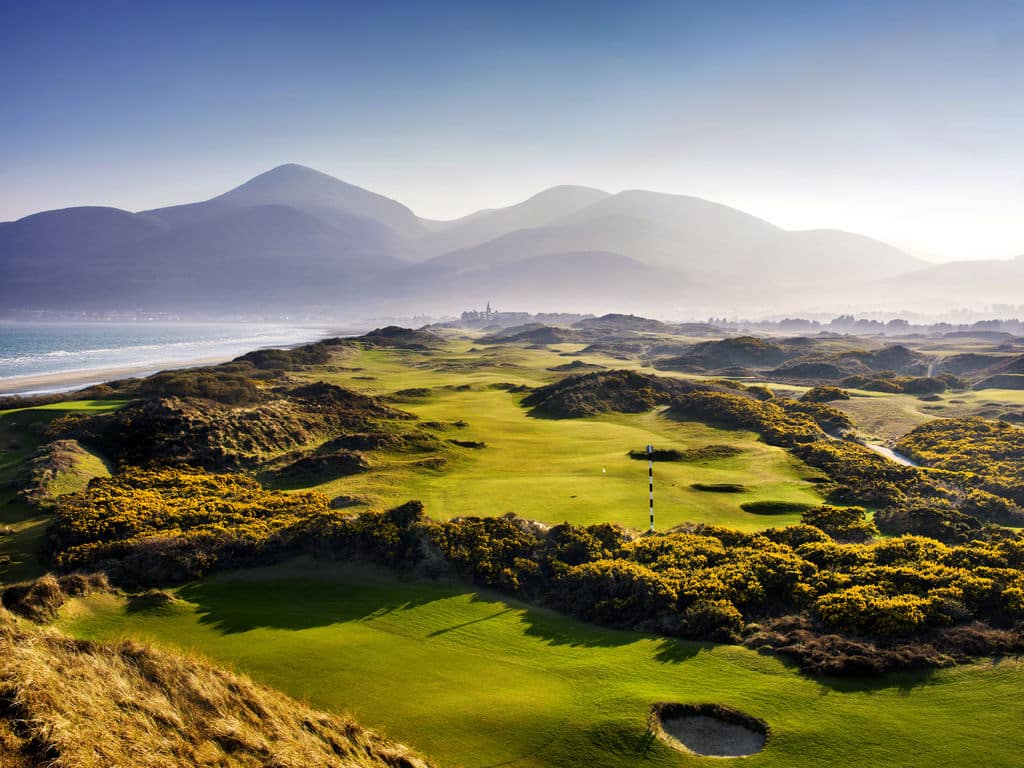 Imagine playing golf at a nature reserve, being greeted by a different view at every hole, and having a backdrop of the Mourne Mountains, pair this with championship links, and you've got Royal County Down. A golf course like no other, just see for yourself!
Address: 36 Golf Links Rd, Newcastle
There's something to be said about golf courses in Ireland, they really are unique in their own way. We have our natural beauty to thank for that, and the incredible designs by some very well known designers.
It's no wonder that the pros are continually coming back to Ireland for tournaments, it may be the renowned Irish hospitality. Still, we definitely think these incredible golf courses have something to do with it, or maybe it's a perfect combination of both. We hope you'll visit each and every one of these Ireland golf courses.
Get featured on Ireland Before You Die
Do you want to get your Irish business more online exposure? Especially to those interested in travelling the best places in Ireland? Then why not get a dedicated feature on Ireland Before You Die. Find out more 
here.
Legal Disclaimer
We cover articles relating to many activities. Some of our articles showcase gaming and gambling as activities. While we do not take money for bets or own any gambling venues, we feel it is important that our readers know the risks of such venues or sites that we may mention in our articles. Gambling involves risk. Please only gamble with funds that you can comfortably afford to lose. See our legal disclaimer for more info.