Local to Belfast or coming from further afield for a round of golf? Here are the ten best golf courses in Belfast, ranked.
When it comes to playing golf in Belfast, there are some seriously stunning courses dotted in and around the city to fulfill your needs.
From beginners to veteran golfers, these courses have a wide range to offer, including driving ranges to full 27-hole courses.
Whether you're a local looking to practice your par, or travelling to Belfast because you've heard great things about the golf courses, let's make sure you make the most of your time by showing you some of the best golf courses in Belfast.
10. Ormeau Golf Club – for anyone to test their skills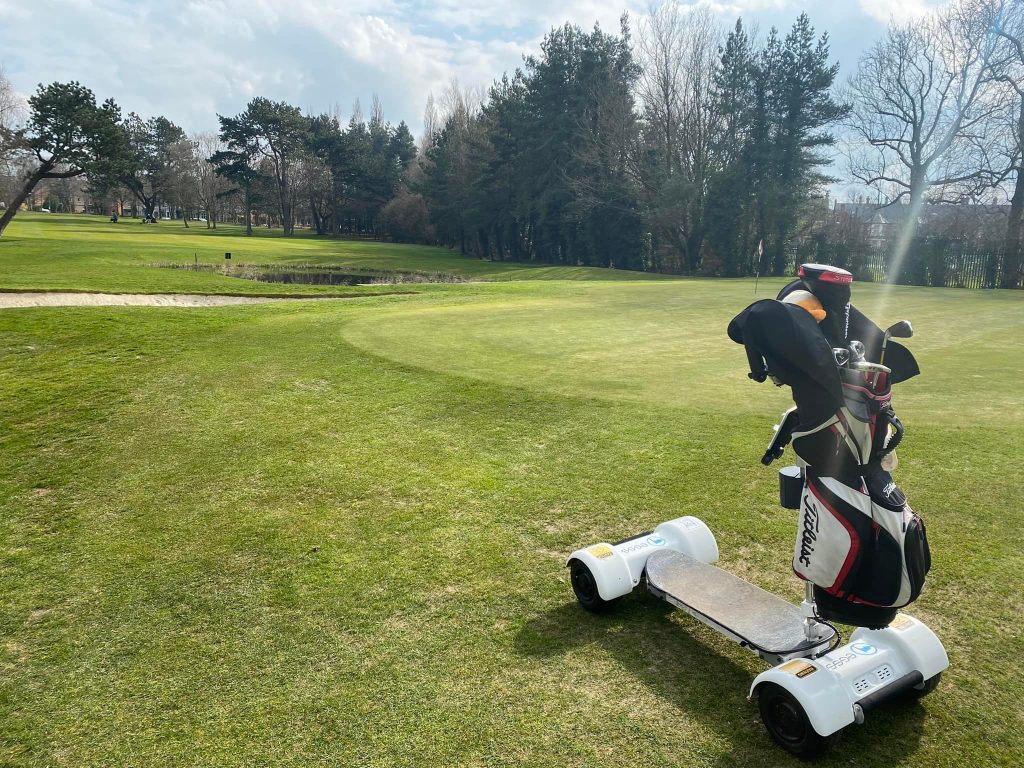 Ormeau Golf Club is nestled in next to Ormeau Park, right in between the Ravenhill Road and the Ormeau Road.
For high and low handicappers alike, this golf course is a great place to put your skills to the test. Daily green fees are usually available, except Saturdays all year round and Tuesdays in the summer.
With a restaurant on-site and the Ormeau Road close by, you can grab a drink, an ice cream, or a bite to eat after a hard day's golfing.
Address: 50 Park Rd, Belfast BT7 2FX
9. Knock Golf Club – sitting beside Stormont Estate
Located in the County Antrim countryside, Knock Golf Club is an 18-hole parkland course that is appropriate for anyone, from those just starting out to the more experienced golfers.
The club is admired for its excellent green's conditions. When you get to the 14th hole, you'll be able to enjoy the beautiful landscape with Stormont Castle in the distance. After your game, you can sit back and relax in the club's restaurant and bar.
Address: Knock Golf Club, Belfast BT16 2QX
8. Colin Glen – for all abilities
Colin Glen Golf Course provides a challenging nine-hole experience surrounded by lots of greenery, beautiful on a sunny day.
For those who would prefer to take it a little easier, you can experience their driving range, which now boasts interactive screens to measure your performance. Located close to Belfast City Centre, Colin Glen is great for a family day out.
Address: 115 Blacks Rd, Belfast BT10 0NF
7. Rockmount Golf Club – parkland-style golf course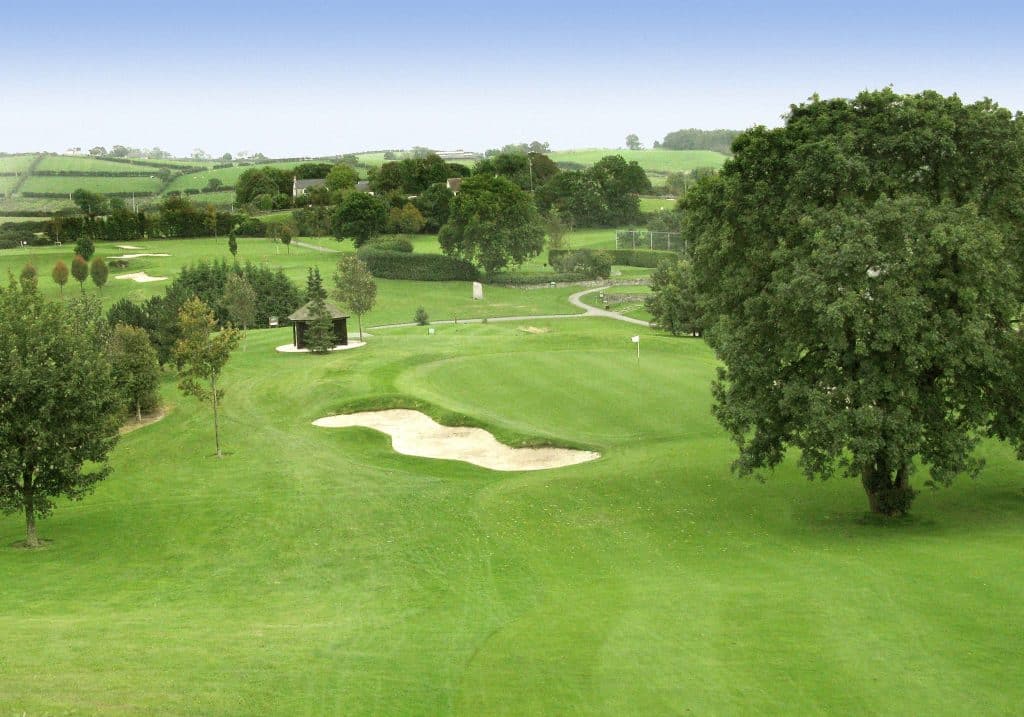 Rockmount Golf Club is just on the outskirts of Belfast. For anyone looking for an affordable yet quality round of gold, Rockmount Golf Club is a stunning location to visit.
Aside from the stunning championship golf course, the modern clubhouse boasts a great bar and restaurant for all visitors. Their delicious menu includes fantastic vegetarian and vegan options, too.
Address: 28 Drumalig Road, Carryduff BT8 8EQ
6. Fortwilliam Golf Club – nestled in the suburbs
Nestled in the suburbs of North Belfast is Fortwilliam Golf Club. The location of this course is incredible. While playing on the 18-hole course, you can enjoy the stunning scenery of Cavehill to the northwest, and the picturesque Belfast Lough to the east.
Come prepared to test your skills as although this course may not be overly big, most holes have narrow tree-lined fairways and far from easy-to-read greens.
The club has a great social buzz about it, with a late bar and entertainment every Saturday night.
Address: 8a Downview Ave, Belfast BT15 4EZ
5. Balmoral Golf Club – family-friendly atmosphere
Balmoral Golf Club is undoubtedly one of the best golf courses in Belfast. It is an 18-hole course with a par of 69. The course is over 100 years old, founded in 1914.
Synonymous with South Belfast, Balmoral Golf Club is one of Northern Ireland's finest golf clubs and is accessible for golfers of all levels. The club boasts a great restaurant with friendly staff that is great to enjoy with family and friends.
Check out this article on 20 inside facts about up-and-coming Belfast golfer Matthew McClean, who played out of Balmoral Golf Club.
Address: 518 Lisburn Rd, Belfast BT9 6GX
With idyllic views of Strangford Lough and County Down, Castlereagh Hills Golf Course has taken on a reputation of being a hidden gem in the world of golf courses in Northern Ireland.
Here, you can book private or group sessions, society golf days, corporate training, and much more. Located in the Castlereagh countryside, this course is without a doubt one of the best golf courses in Belfast.
Address: Belfast BT5 7SR
3. Royal Belfast Golf Club – Ireland's oldest golf club
Located just outside of Belfast, Royal Belfast Golf Club is one of the best, and oldest, golf clubs in the whole of Ireland. As soon as you step foot on the tee here, you're treated to great course conditions and beautiful surroundings.
The course is situated on the edge of Belfast Lough, so when you reach certain spots of the course, you can breathe in the fresh air that the lough below provides.
Address: Station Rd, Holywood BT18 0BP
2. Belvoir Park Golf Club – a famously praised golf club in Belfast
Just 3.2 km (2 miles) from Belfast City Centre, Belvoir Park Golf Club is rated as one of the best golf courses in Belfast, Northern Ireland, as well as the whole island of Ireland.
Famous golfer Rory McIlroy has said as much. The course is set on a beautiful landscape with lush parkland. The holes have been carefully thought out, with new varieties of plants and trees being planted to shape the course.
After your game, enjoy a meal in the club's restaurant, The View, for stunning panoramic views of Belfast.
Address: 73 Church Rd, Castlereagh, Belfast BT8 7AN
1. Malone Golf Club – the best golf course in Belfast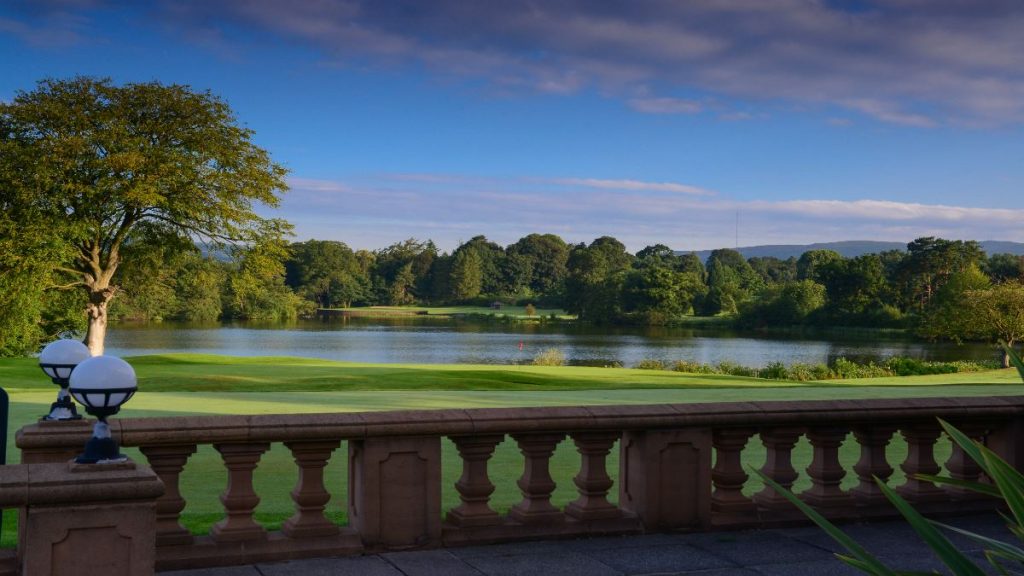 Coming in at number one on our list of the ten best golf courses in Belfast is Malone Golf Club. It is touted as one of the best parkland golf courses in the whole of Ireland.
The club boasts a whopping 27-hole course, set on a stunning landscape around the lake on the 330-acre Ballydrain Estate.
While out on the course, you'll experience beautiful views with tree-covered terrain, spying the picturesque lake by the time you reach the 13th hole.
Address: 240 Upper Malone Rd, Dunmurry, Belfast BT17 9GA
Other notable mentions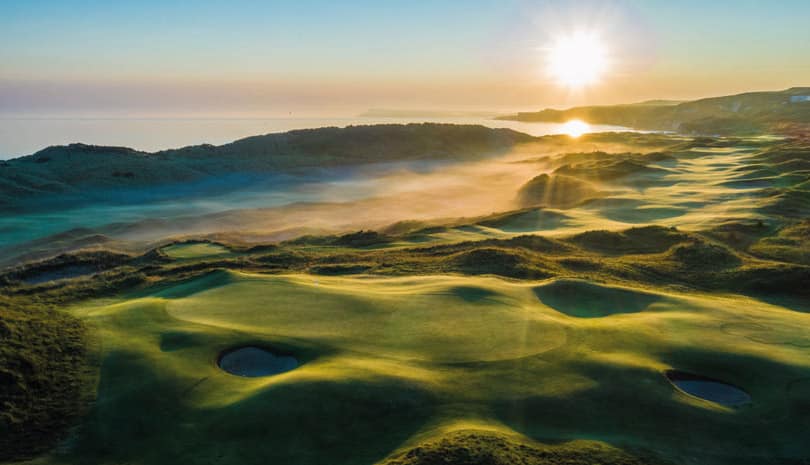 Mount Ober Golf Course: an 18-hole golf course with a floodlit driving range in the suburban Belfast area.
Clandeboye Golf Club: Located in Bangor, Northern Ireland, Clandeboye Golf Club offers two golf courses of international standing.
Royal Portrush Golf Club: Royal Portrush Golf Club is a private golf club in County Antrim, Northern Ireland. It boasts a whopping 36-hole golf course and one of the most beautiful golf clubs.
Royal County Down: Located in Newcastle, County Down, Royal County Down has two 18-hole links courses. Between Dundrum Bay and the Mourne Mountains, you'll enjoy truly stunning views.
Lough Erne (Faldo Course): The Faldo Course, designed by six-time Major Championship winner Sir Nick Faldo, provides superb all-year-round playing conditions
Castlerock Golf Club: Castlerock Golf Club has classic links courses situated on the Causeway Coast. The club is set amongst a beautiful landscape of towering dunes on both the Mussenden and Bann courses and is perfect for seaside holes.
Dunmurry Golf Club: This is a great 18-hole course with dry fairways. Why not make this your next golf trip?
FAQs about golf courses in Belfast
What makes Northern Irish golf courses unique?
The thing that makes Northern Irish golf courses is that they are the perfect mix of links and parkland golf courses.
How many golf courses are in Northern Ireland?
In total there are almost 100 golf clubs in Northern Ireland, and as a result, there are many golf resorts throughout.
When can visitors play golf in Northern Ireland?
A lot of clubs have daily green spaces available but be sure to check for each club when and if it might be available for members only.
Get featured on Ireland Before You Die
Do you want to get your Irish business more online exposure? Especially to those interested in travelling the best places in Ireland? Then why not get a dedicated feature on Ireland Before You Die. Find out more 
here.
Legal Disclaimer
We cover articles relating to many activities. Some of our articles showcase gaming and gambling as activities. While we do not take money for bets or own any gambling venues, we feel it is important that our readers know the risks of such venues or sites that we may mention in our articles. Gambling involves risk. Please only gamble with funds that you can comfortably afford to lose. See our legal disclaimer for more info.