Taylor Swift mania is sweeping the globe, and Belfast fans are buzzing that much of the pop star's new album was recorded in the city.
Taylor Swift's new album was recorded in Belfast and fans in the city are so excited.
The 31-year-old singer-songwriter released Red (Taylor's Version) on 12 November to much excitement from 'Swifties' worldwide.
The country-turned-pop artist released the highly anticipated update of her 2012 album Red as part of her attempt to gain control of her own music.
Red (Taylor's Version) recorded in Belfast – a big win for Irish Taylor Swift fans
Irish fans of Taylor Swift have enjoyed much excitement over the past year as the star was spotted in both Donegal and Belfast.
The singer accompanied boyfriend Joe Alwyn, who is currently filming for the BBC adaptation of Sally Rooney's Conversations With Friends, to the Emerald Isle.
Upon the release of Red (Taylor's Version) last week, eagle-eyed fans noticed that the singer wasn't just enjoying a well deserved holiday in Ireland.
In fact, she spent much of her time here recording Red (Taylor's Version). And fans can't believe that much of Taylor Swift's new album was recorded in Belfast.
A big win for Belfast – the brand new UNESCO City of Music
According to the album credits, much of the album was recorded in a home studio, known as Kitty Committee, set up by the star in Belfast.
Credits for songs such as 'Run', 'The Last Time', and others read, "Taylor Swift Vocals recorded by Christopher Rowe at the Kitty Committee Studio (Belfast, UK)".
Meanwhile, the star also recorded the most highly received song on the album, 'All Too Well (10 minute version) (Taylor's version) (from The Vault)'.
Belfast fans took to Twitter to share their shock and amazement that the singer chose to record much of her album here.
One wrote, "a huge win for belfast !!!! taylor swift recorded all too well (ten minute version) (taylor's version) (from the vault) here 💕 #RedTaylorsVersion #AllTooWellTheShortFilm":
Fans across the city are delighted at the news that much of Taylor Swift's new album was recorded in Belfast.
Local artists got involved – working with Northern Ireland's best musicians
Much of Swift's brand new album was recorded in collaboration with other well-known artists.
Big names, such as Chris Stapleton and Pheobe Bridgers, featured on tracks 'Nothing New' and 'I Bet You Think About Me'.
One such star was Snow Patrol frontman Gary Lightbody. He co-wrote and featured on the original track 'The Last Time' and had the chance to collaborate with Taylor yet again.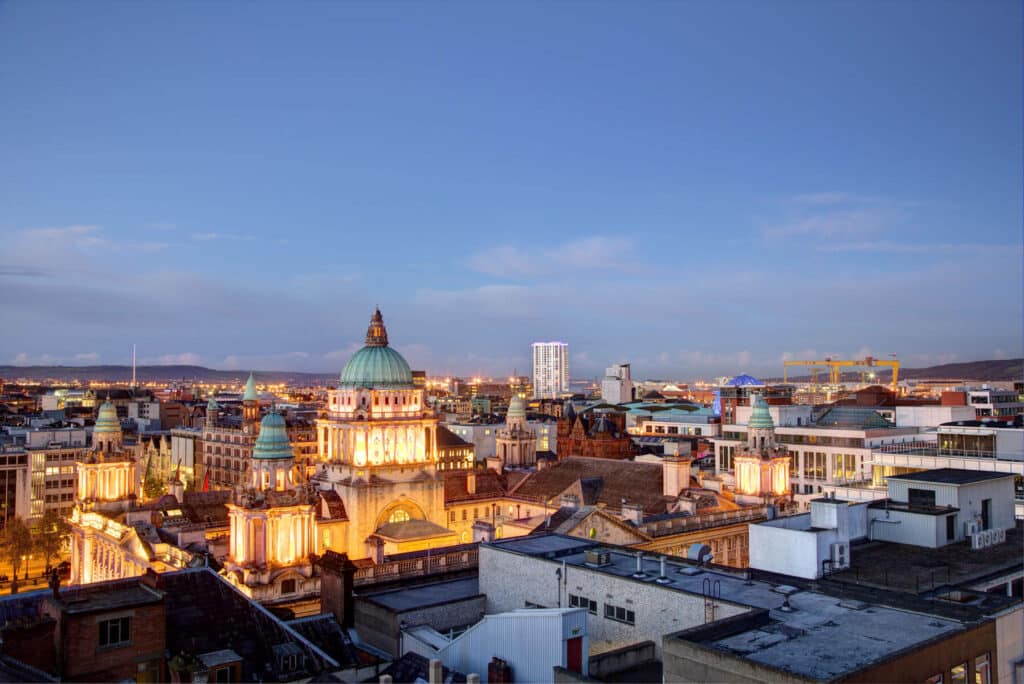 Taking to Instagram, Lightbody revealed he is "so happy to be a small part" of the new album. He wrote, "We co-wrote with Taylor on the song 'The Last Time'. And I had the privilege of singing on it too. I'm so proud of the song and delighted to revisit it.
"It is extraordinary what Taylor is doing with the new versions of her albums. A gargantuan feat that would consume the lives of any mortal musician.
"However, not only has TS been re-recording her previous albums but also finding the time somehow to record 'folklore' and 'evermore', two of the best albums of the last few years."