After a glorious week of sunshine, hot temperatures and light winds on the Emerald Isle, experts say we can look forward to more summer weather.
According to Irish Meteorological Service, Met Eireann, anyone in Ireland this weekend will continue to bask in summer conditions.
Friday is forecast to be the hottest day with a risk of showers on Saturday morning but a rise in temperature in the afternoon.
Sunday may be cooler but still bright and sunny before welcoming another working week of yet more clear skies.
Ending the week on a high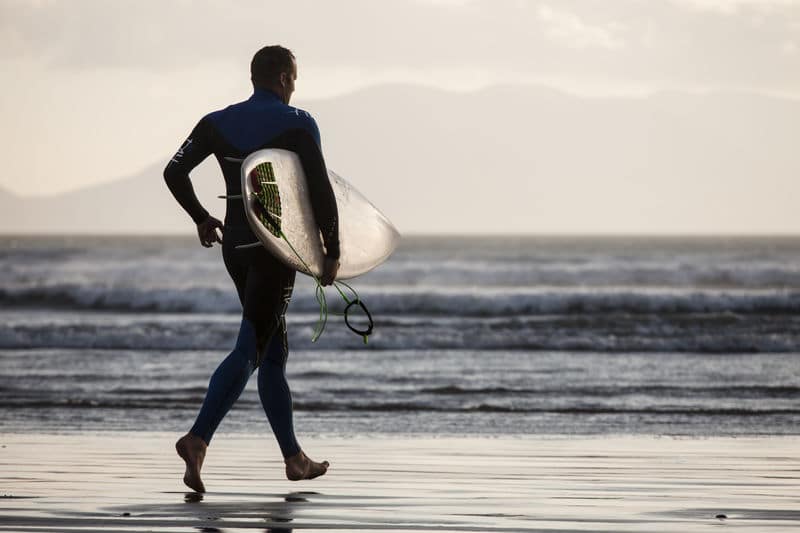 Weather experts predict Friday to end the week with temperatures staying higher than 20 degrees Celsius across Ireland.
Northern Ireland will feel particularly humid with sunny spells continuing throughout today and reaching highs of up to 26 degrees Celsius in some parts of Ulster.
Moderate southeast winds may help to keep the air slightly cool but generally the sun will shine into the evening.
A build up of cloud will form gradually towards Friday night but temperatures will remain high.
Similar temperatures of 25 degrees Celsius will keep the capital toasty while Friday commuters may be tempted to soak up some rays before heading home this evening.
Southern counties will have increased cloud coverage throughout today with highs of 20 degrees Celsius and a risk of heavy showers and even thunder in parts.
Despite feeling hotter in the west, rain will sweep along the Atlantic coastline throughout the day.
Heavy downpours
Rain will cover most parts of Ireland on Saturday morning with some counties getting heavy thundery downpours at times.
But it won't last too long and temperatures will stay above 20 degrees Celsius everywhere.
The northeast will feel the most humid, reaching highs of 25 degrees Celsius by midday.
Southerly breezes will keep Munster at a cool 20 degrees Celsius for most of Saturday but the rain will completely clear by Saturday night.
The west and southwest coast may still be at risk of showers into Sunday morning while the rest of the country will experience another muggy night.
Overnight temperatures in Dublin and the sunny southeast will stay at a warm 14 degrees Celsius while some parts of Ulster will feel even hotter in parts.
Summer is here!
Sunday may feel slightly cooler than the rest of the weekend as fresh westerly winds travel across the Emerald Isle from the Atlantic.
Temperatures, however, will still be pleasant with highs of 20 degrees Celsius in most parts of the country.
Passing showers will remain light with the west and northwest getting most of the rain.
Generally, the end of the weekend will be bright with cool winds keeping the humidity lower than previous days.
Nightfall may bring temperatures as low as 10 degrees Celsius in Cork as the rain clears and makes way for another week of summer.
Blue skies
Dry conditions, blue skies and sunshine are predicted for next week while temperatures drop slight on Monday but rise steadily towards Wednesday.
Any rain showers are set to be light during the early part of the week but pass swiftly.
This will leave clear skies and sunshine for the early part of school holidays and good vibes for the summer months ahead.