St Patrick's Day is widely celebrated across the globe, and here are some of the biggest parades to watch out for.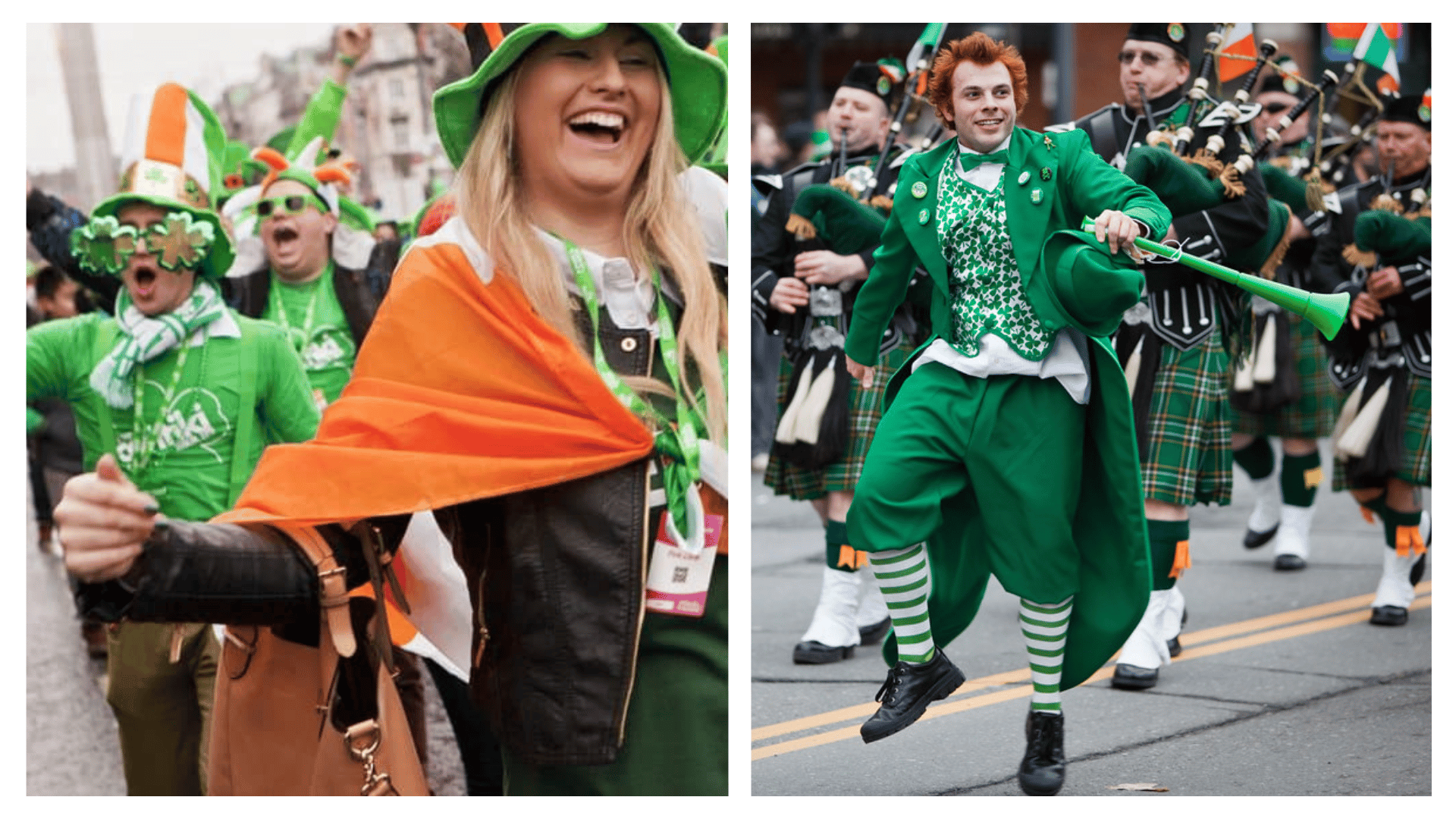 St Patrick's Day may be an Irish celebration. Still, if you think you can only celebrate this fun and exciting day in Ireland, you will be happy to hear that some incredible events are happening worldwide.
With the Irish influencing all corners of the globe with their culture and traditions, many people with Irish heritage celebrate all things Irish on 17 March.
So, if you are celebrating this special day abroad, then make sure to check out these ten biggest St. Patrick's Day parades around the world, and you could be in for a treat.
10. Munich, Germany – one of the youngest parades
Regardless of being one of the newest St Patrick's Day parades to be established (1995), this parade is one of the biggest in the world and attracts more than 150,000 participants each year.
Leopold Strasse is the place to go for all the shindigs, including a fantastic parade that captivates you.
9. Montreal, Canada – one of the best parades to see in 2023
Montreal's St Patrick's Day parade is renowned for having gone ahead during economic depression and war since 1824, and in 2023, it guarantees to be even more spectacular.
Having one of the longest-running parades on the continent, Montreal is the place to have fun, celebrate and drink some good beer, but make sure to start the day off with a typical Irish breakfast with the locals.
8. Montserrat Island – where Paddy's Day is a public holiday
Believe it or not, the Caribbean Island of Montserrat is the only nation that declares 17 March a public holiday.
If you fancy celebrating St Patrick's Day in the sun, this is the place to go, with a week-long festival leading up to the big day, when a big parade takes place.
7. Sydney, Australia – Paddy's Day down under
It's no surprise that Sydney has one of the biggest St Patrick's Day parades worldwide since it is home to the third largest population of Irish people.
The bustling city of Sydney comes even more alive than usual, with an expansive themed parade which has been on the go for 200 years and guarantees a fantastic time.
6. Chicago, USA – featuring an iconic green river
Chicago is the city that takes St Patrick's Day to the next level by dying the river green, something which attracts plenty of spectators.
The US is home to a vast population of Irish people and those with Irish connections, which means that this is one of the most famous Irish parades worldwide, which has been going strong since 1961.
5. Buenos Aires, Argentina – the biggest parade in South America
One of the biggest St Patrick's Day parades worldwide takes place in Buenos Aires, Argentina; this is the biggest one of its kind on the continent.
You can look forward to a big old party since that's what the Irish and Argentinians are known for, and this country has the fifth-largest Irish population in the world.
4. Savannah, USA – one of the longest-running parades in the USA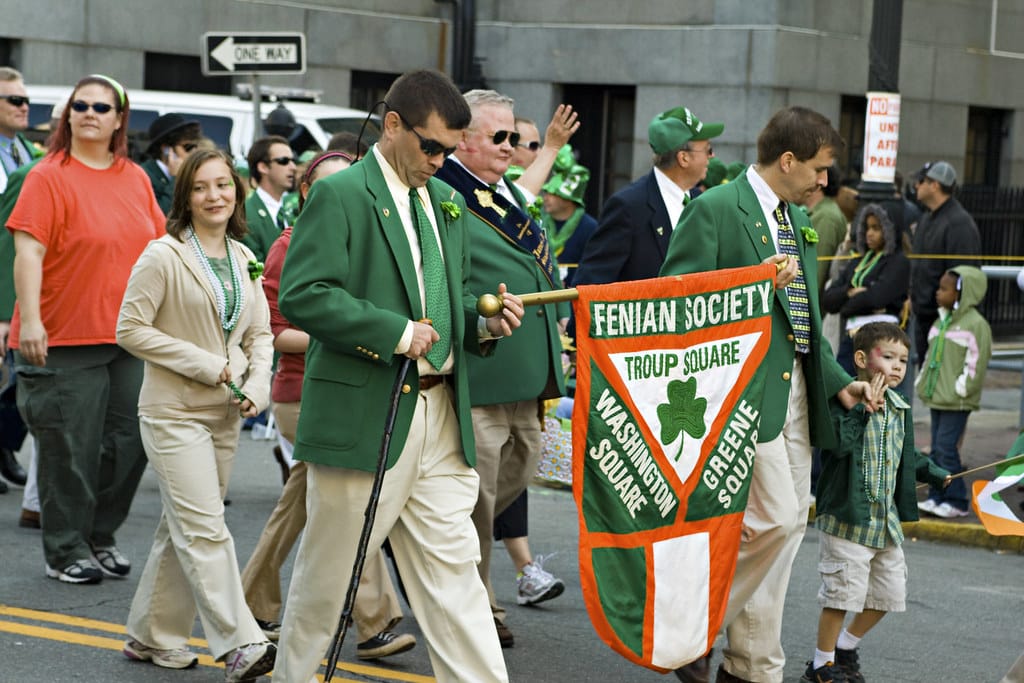 Savannah, Georgia, has hosted the second-largest parade in nearly 200 years, and they certainly know how to celebrate the day right.
We are featuring pipe bands and Irish dancers from all over, as well as a fantastic parade which takes place in downtown Savannah and attracts many people from all over the globe.
3. Dublin – the home of the Paddy's Day parade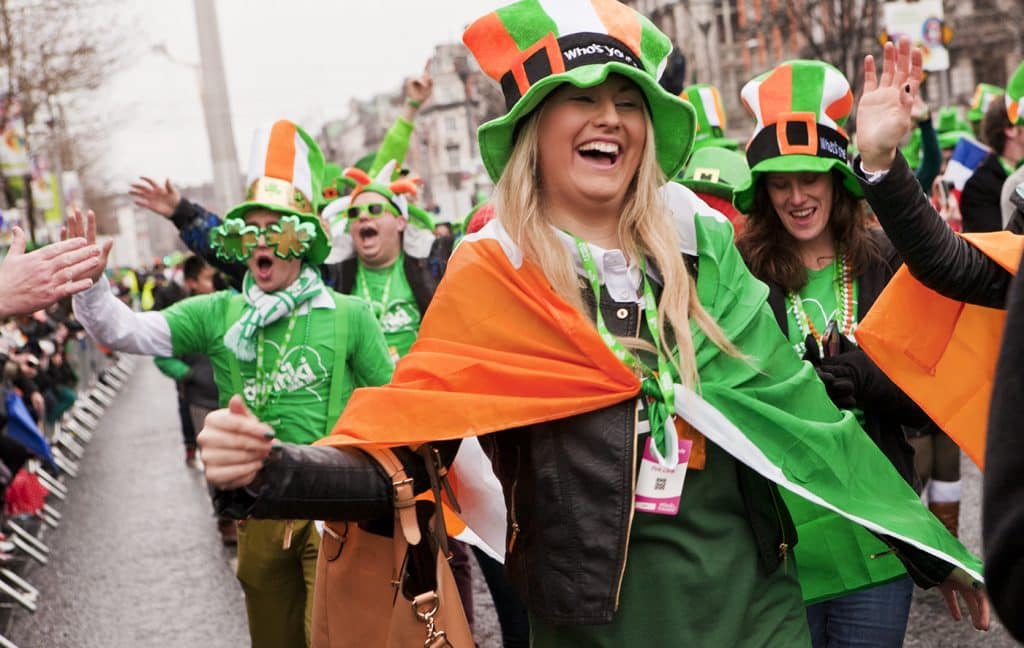 One of the biggest St. Patrick's Day parades around the world is, of course, in Dublin, the Irish capital.
Here you find an epic parade jam-packed full of fun, festivities, traditions and plenty of atmosphere to enjoy. This epic parade is streamed on TV for those who wish to celebrate in the capital.
2. London – a different theme each year
With just a hop, skip and jump across the pond, you will find one of the biggest St Patrick's Day parades worldwide.
London is one of the best places to enjoy this particular day, with a different theme each year, with marching bands, dancers and sports clubs gathering from all over the UK to celebrate.
1. New York – a city festival older than the USA
New York certainly has one of the biggest St. Patrick's Day parades around the world. You might think that the world's biggest St Patrick's Day parade is in Ireland, but it's not; it is held in New York.
This bustling city is home to many Irish people, and their traditions are alive and well, with an epic Paddy's Day parade taking place along Fifth Avenue, 44th Street and St Patrick's Cathedral.
With St Patrick's Day 2023 just around the corner, we do not doubt that these incredible parades will be even better than before, so where will you be celebrating?
Get featured on Ireland Before You Die
Do you want to get your Irish business more online exposure? Especially to those interested in travelling the best places in Ireland? Then why not get a dedicated feature on Ireland Before You Die. Find out more 
here.