In 1973, after managing to proclaim its indecency, Ireland joined the European Community. By that time, this extremely large agricultural country had already managed to catch up with the latest technological progress, transforming into a hi-tech, modernized society.
From that moment on, Ireland maintained its economic stability and continued to develop, while at the same time preserving all the important parts of its unique culture and tradition.
The Irish nation has always been defined by an extremely strong sense of nationality and courage and at the same time, known for its joyfulness and appetence for entertainment.
Some of the best brands of scotch and beer in the world originate from this place, and the current local scene is abundant in very cosy and attractive restaurants and pubs where people can relax and have a good time.
Both locals and tourists appreciate the variety and a large number of bars from where they can choose from and these are the 10 most renowned and praised ones:
10. Nancy's Pub in Ardara
This pub goes as far as seven generations back when the McHugh family opened the first location. Customers can savour a pint while watching current football matches on the central family TV. While there are no free money slots inside, the locals do follow up on their current betting actions through the same TV. The smoked mackerel served on toast comes highly recommended.
9. The Long Hall in Dublin
Renowned for its extremely friendly personnel and customer orientation, this extremely stylish location stands out through its famous local pint and equally famous clientele, among which Rhianna can be mentioned.
8. O'Shea's Bar in Borris
This is one of the most traditional pubs in Ireland with an interior that could rival a Museum and customers that aside from drinking, frequent if for the cultural experience.
7. O'Connell's Pub in Dublin
O'Connell's is one of the most popular locations among Dublin's younger generations and a great place to get in touch with the current trends in Ireland.
6. Tigh Neachtain's Bar in Galway
This is one of the many classic Irish pubs, with decent music and quite a good service. The local fries, the snugs and the stout must not be missed.
5. The Mulligan's Pub on Poolbeg Street, Dublin
This is one of the few locations that haven't changed a bit over the years, maintaining all traditional elements and renowned for possibly the best Guinness in the entire Ireland.
4. McEvoys Pub in Newcastle
This is one of the cosiest and intimate pubs that are this close to the canal. It is a perfect destination during warm summer days and evenings.
3. O'Riada's Bar in Kilkenny
O'Riada is one of the places that are full most of the times and renowned for the outstanding quality of its Guinness.
2. The Hi-B Pub in Cork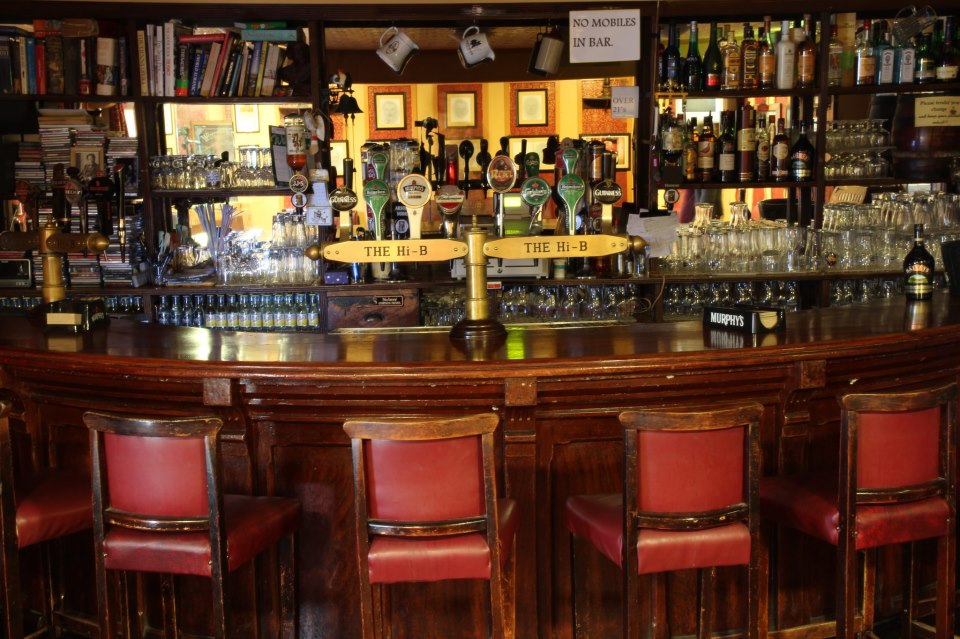 Despite the size of this pub, which is no larger than a single room, tourists and regulars alike prefer this location due to its predominant traditional style, which also prohibits the use of mobile phones.
1. O'Loclainn's Bar in Ballyvaughan
This here has to be the most secluded small pub in Ireland. Made up of only one room and a stove, it is considered the best pub in Ireland when it comes to the quality of the whiskey served.
While there are numerous other places pretty similar to the ones enlisted above, what sets them aside from the rest is that unique feeling of familiarity and comfort they manage to induct to customers right from the first visit.
Get featured on Ireland Before You Die
Do you want to get your Irish business more online exposure? Especially to those interested in travelling the best places in Ireland? Then why not get a dedicated feature on Ireland Before You Die. Find out more 
here.