If County Kerry is the Kingdom, then the beautiful town of Killarney is undoubtedly the jewel in its crown.
With a history stretching back to the very early days of Irish settlement, Killarney is a treasure trove for the tourists who visit en masse each year.
A visitor could happily spend days exploring the town and its surrounding scenic countryside.
However, if you're on a tight timescale and have just 24 hours to experience the best that Killarney has to offer, look no further!
Morning
Breakfast at Desire Kitchen
With only 24 hours in Killarney, we suggest you begin by indulging in some of the finest breakfast the town has to offer.
Start your day with a hearty meal in Desire. A quirky setting with mouth-watering options including a Full Irish, Eggs Benedict and crêpes.
There's no excuse for going hungry as you embark on a morning of adventure in Killarney!
The varied menu has options for vegetarians, vegans and gluten-free diners, so nobody need miss out on the most important meal of the day.
Shopping at Killarney Outlet Centre
You've set yourself up for the day with a good breakfast, so why not indulge in a spot of retail therapy?
Killarney Outlet Centre has a fantastic range of factory stores selling designer goods at discount prices. Top picks include Nike, Paco and Jack & Jones.
For the more adventurous traveller, the centre also has stores stocking outdoor wear and accessories (perfect for anyone planning a hike or bike trip around the Ring of Kerry!).
The many craft stores of Killarney also offer unique souvenirs for friends back home.
Muckross House and Gardens
Killarney is world-renowned for its scenic beauty, with mountains and lakes aplenty, but it is also steeped in history.
Visitors wishing to experience a bit of both need look no further than the famous Muckross House, Gardens and Traditional Farms.
The house itself is a beautifully preserved 19th-century Victorian mansion set on the shores of Muckross Lake in Killarney National Park.
In the 1850s, the owners of Muckross House planted ornate gardens throughout the property in preparation for Queen Victoria's visit to Killarney in 1861.
These beautiful gardens remain to this day and are the perfect spot for a late morning stroll.
Afternoon
Lunch at the Garden Restaurant
All that walking and soaking up the scenery will no doubt build a hunger! Luckily Muckross has a delicious spot for lunch.
The Garden Restaurant is a self-service buffet offering a variety of dishes to suit every palate.
Options include seafood, meat, gluten-free alternatives and an impressive salad bar.
The views from the Garden Restaurant are genuinely spectacular, overlooking Killarney National Park across the old Victorian Walled Garden.
Plus, the restaurant has a large conservatory, meaning that visitors can enjoy the view all year round, rain or shine!
Torc Waterfall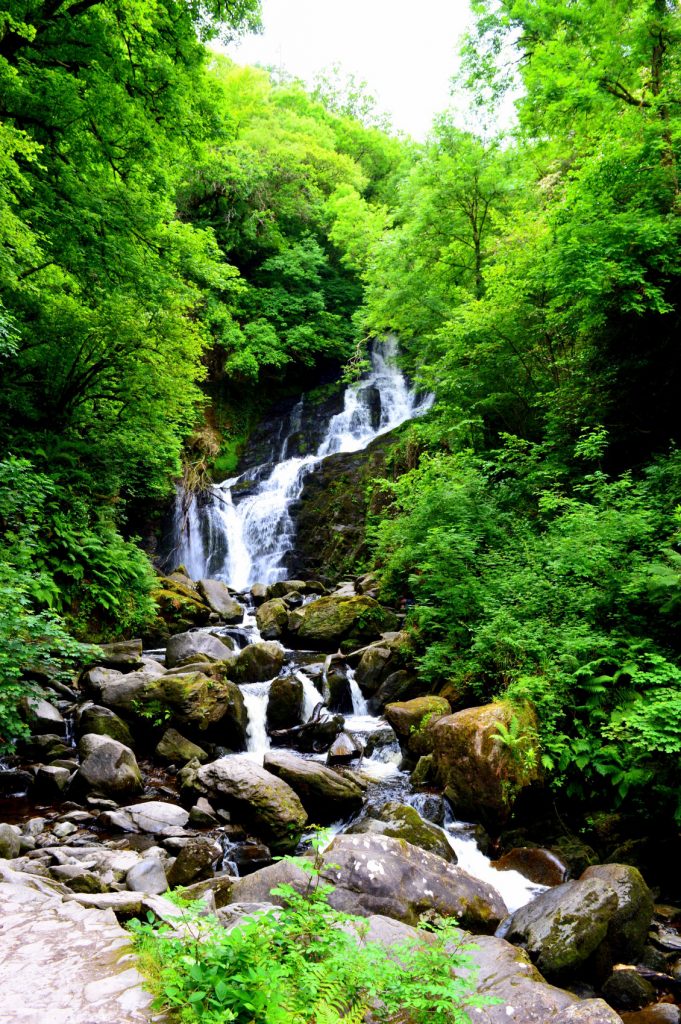 Walk off that delicious lunch with a short hike to the top of Torc Waterfall! This beautiful waterfall is one of Killarney's most sought-after tourist attractions, and it's not hard to see why.
With walking trails for varying abilities (one is called Cardiac Hill and involves climbing very steep and old stone steps!) and the potential to spot some of the native red deer, Torc Waterfall is a must-visit.
And if it is a rainy morning in Killarney, even better, as the waterfall is at its most spectacular after a heavy downpour!
A Boat Ride at Ross Castle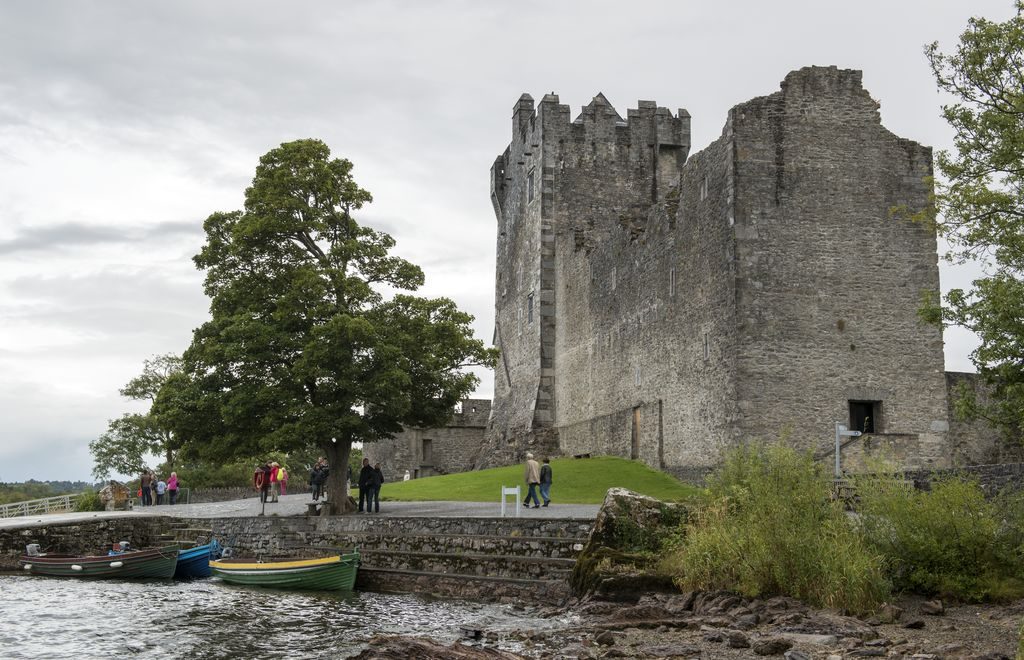 If Torc has given you a taste for water, look no further than Ross Castle. This 15th-century construction on the edge of Lough Leane in Killarney National Park is worth a visit on its own, but the boat tours from the castle are not to be missed.
One of the most relaxing ways to soak up the sights of the park is by boat ride.
These take approximately one hour and depart multiple times a day.
Sights include O'Sullivan's Cascade and Inishfallen Island, a medieval monastic settlement where Brian Boru is said to have studied.
Evening
Dinner at Rozzers Restaurant
Treat yourself to an unforgettable evening meal at the award-winning Rozzers Restaurant in the Killeen House Hotel.
Serving fresh produce from local suppliers, the menu is a delight, and the restaurant itself is lovely and cosy with views of the hotel's gardens. We highly recommend the rack of succulent Kerry lamb!
Drinks at the Laurels Pub
You can't spend 24 hours in Killarney without visiting one of the town's many pubs!
The Laurels is well-known for its regular live music nights, extensive drinks menu, traditional décor and friendly staff.
It's the perfect place to while away an evening after a busy day in fabulous Killarney!