Met Éireann has issued an urgent nationwide 'winter weather' advisory. As such, the weather providers confirm where and when snow will fall in Ireland this week.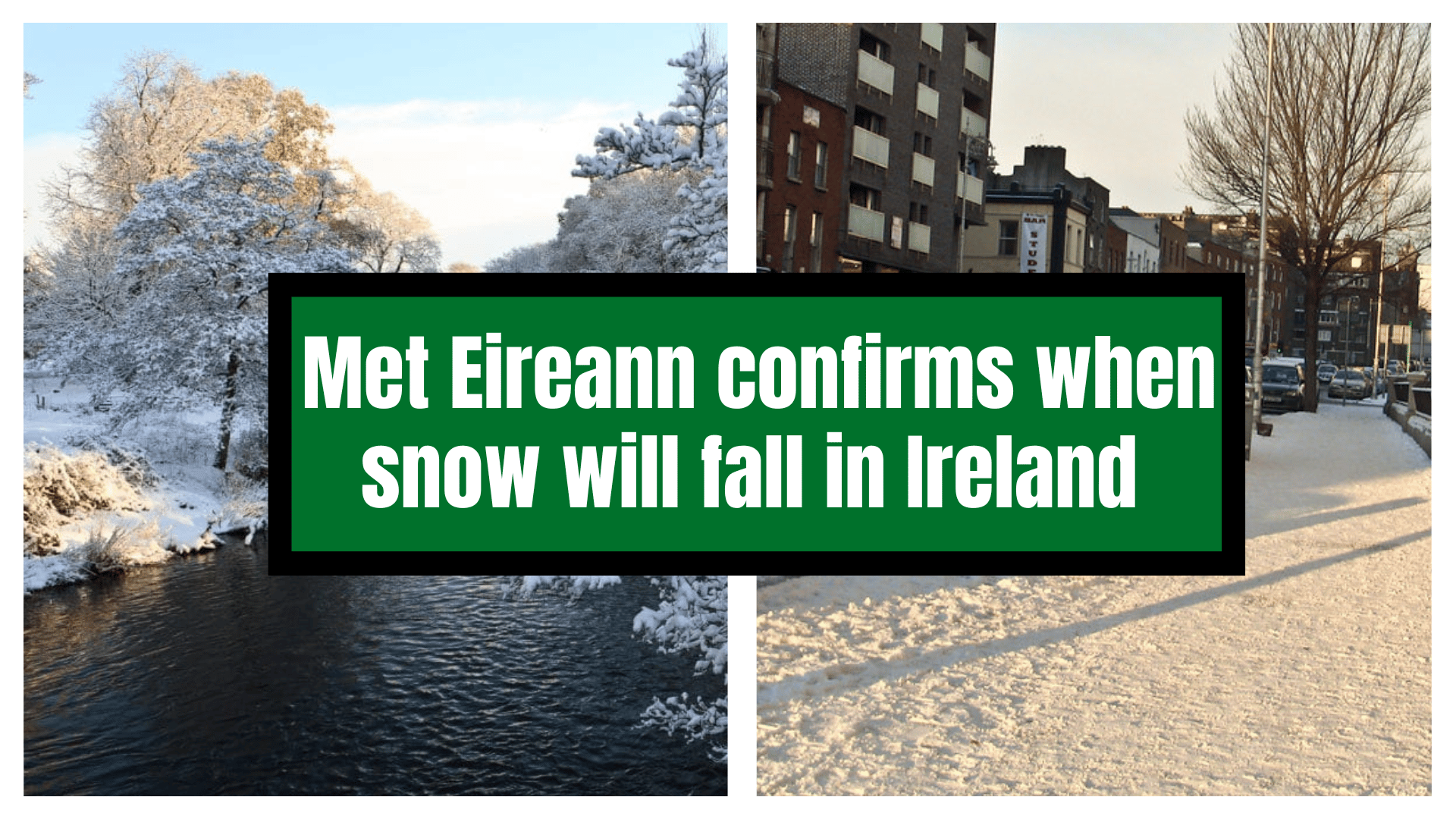 Temperatures have dropped noticeably over the last couple of days, and with it, national weather forecasters warn of the risk of snow in certain parts of the country.
The alert issued by Met Éireann reads as follows: "Very cold this week as an Arctic airmass sets in, bringing sharp to severe frosts and icy stretches on roads. Showers of hail, sleet, and snow will occur during the second half of the week."
Met Éireann has not ruled out issuing further weather warnings, either, as brutal weather prepares to take Ireland by storm. The service adds, "Updates with potential warnings will be issued in the coming days".
Met Éireann confirms where and when snow will fall in Ireland this week − Arctic winds bringing chances of snow
The onset of cold and blustery weather comes as a result of Arctic winds forecast to send temperatures to as low as -4 C (24. 8 F) later this week in parts of Ireland.
Temperatures will plummet well below zero overnight, with low single figures during the day throughout this week.
Wednesday has been identified as the day the freezing winter weather will really take hold, with snow likely on high ground in the day and further snowfall moving southward overnight.
By Thursday, the national forecaster predicts "a mix of sunny spells and well scattered showers of sleet, snow and hail".
National Outlook – where the snow is predicted
According to met.ie, the weather is expected to be "Very cold with widespread frost expected, along with some wintry showers and icy stretches on roads.
"Most areas will remain dry with the wintry showers mostly confined to coastal regions of the north and west".
While temperatures plummet across the UK, northern counties may expect wintry showers on Wednesday and Thursday.
Dreaming of a white Christmas? – the odds are going up
As the weather takes a turn this week, there is talk of a white Christmas in Ireland this year. People are even taking to the bookies to put bets on the matter.
Coming into the end of the week, Friday will remain largely cold, "struggling to get to +1 to +4 degrees in light westerly breezes" during the day.
On Friday night, another widespread frost is expected, with wintry coastal showers continuing near the western coasts.
In turn, the week ahead will be very cold, so be sure to wrap up properly! If you're dreaming of a white Christmas, your dreams might just come true yet.