Slieve Donard is the highest mountain in Northern Ireland. So, here is everything you need to know about completing the Slieve Donard hike.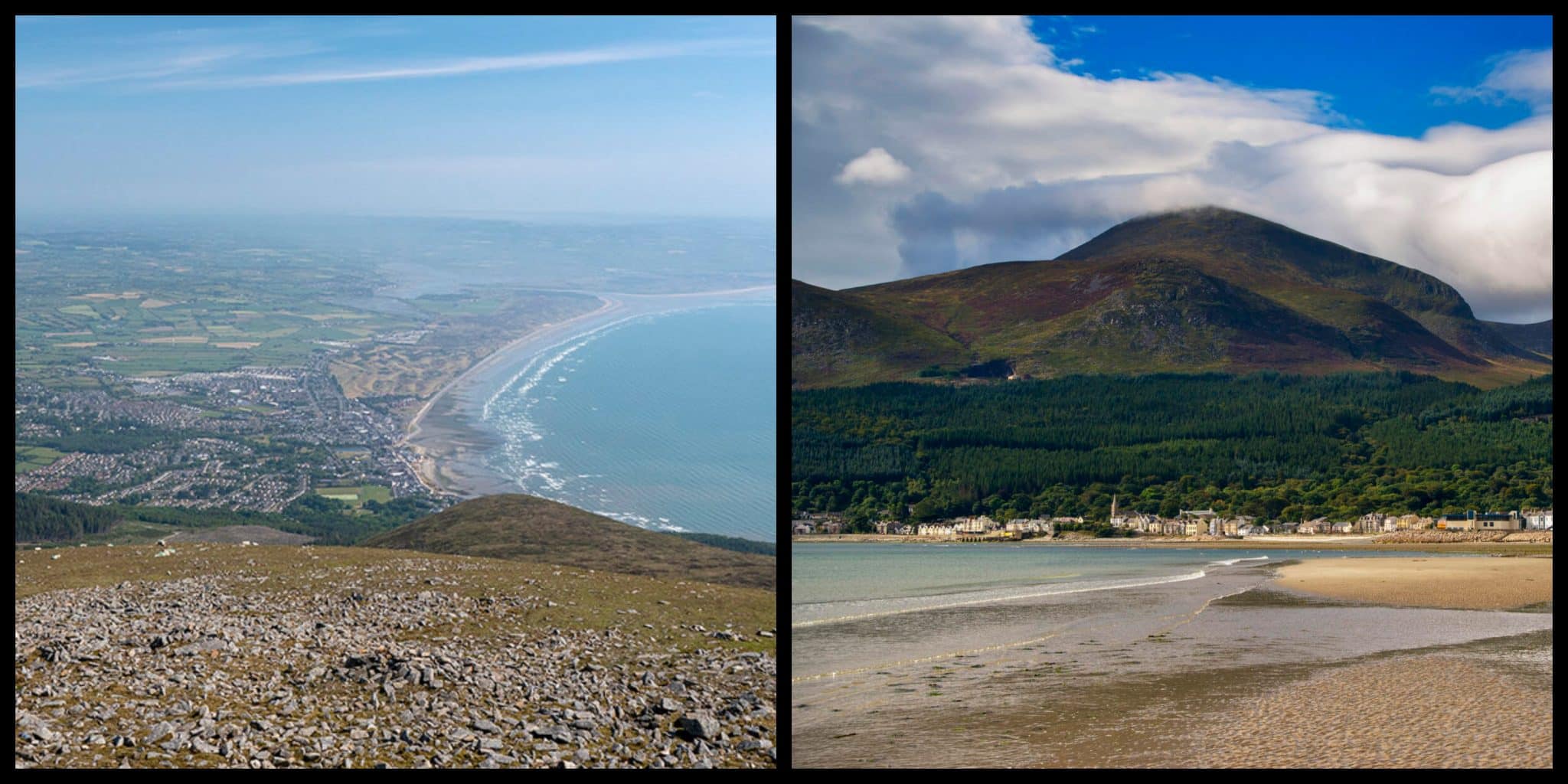 Located in County Down, the Slieve Donard walk and the Mourne Mountains stand proudly above the surrounding towns of Newcastle, Newry, Annalong, Kilkeel, and Warrenpoint.
Their striking presence as they sweep down to the Irish Sea and the fact that they are recognised as an 'Area of Outstanding Natural Beauty' make them a must-visit during your time in Northern Ireland.
Standing at an impressive 850 m in height, Slieve Donard is not only the highest peak in the Mournes but the whole of Northern Ireland and the wider province of Ulster.
So, for keen hikers and lovers of the great outdoors, the Slieve Donard hike is a must. From the best route to take and the distance to when to visit and what else to see in the area, here is everything you need to know about completing the Slieve Donard hike.
Basic overview – all you need to know
Distance: 9.2 km (5.8 miles return)
Start point: Donard Car Park or Bloody Bridge
Parking: Donard Car Park or Bloody Bridge Car Park
Difficulty: Moderate to strenuous. Rough terrain and steep climb at various points
Total time: Four to five hours
Best route – how to get to the top
The best route to take on the Slieve Donard hike starts in Donard Car Park in Newcastle. Leave your car here and take the well-defined trail through Donard Forest Park along the Glen River as you start your ascent.
As you make your way through the forest, continue straight, and you will cross a number of bridges until you reach a clearing. From here, you will be able to see Slieve Donard towering before you.
The path continues to be easy to follow as you make your way up to the saddle between Slieve Donard and Slieve Commedagh, at which point you will be greeted by the Mourne Wall – this is a great place to stop for a bite to eat as the wall provides shelter from the elements.
Once you've reached this point, turn left and follow the wall as it will guide you to the peak. Bear in mind; there are several false peaks on this part of the hike, so don't get too excited if you think you've reached your destination.
While this is the easiest route, it can often get very busy when the weather is good. So, if you fancy a quieter hike, start at Bloody Bridge and follow the river to reach the peak of Slieve Donard.
Distance – how long the hike will take
From Donard Car Park to the summit is 4.6 km (2.9 miles), so a return hike will be a total of 9.2 km (5.8 miles). While it is a relatively short hike, a steep climb will mean you need a decent amount of time to complete the walk.
Overall, hiking Slieve Donard should take around four or five hours to complete.
When to visit – weather and crowds
Due to the rocky terrain of the paths to the summit of the Slieve Donard hike, it is best to visit in mild conditions. So, spring, summer, or early autumn will be your best bet weather-wise.
However, it is important to note that, as with any mountainous region in Ireland, the weather can be very changeable, so make sure to pack light layers that you can take off and put on as you like.
As Slieve Donard is the highest peak in Northern Ireland and it happens to be a very manageable hike for anyone with a relative fitness level, it can often get very busy when the sun comes out.
So, to avoid the crowds, we would recommend visiting on a weekday in the spring or early autumn.
What to bring – pack the essentials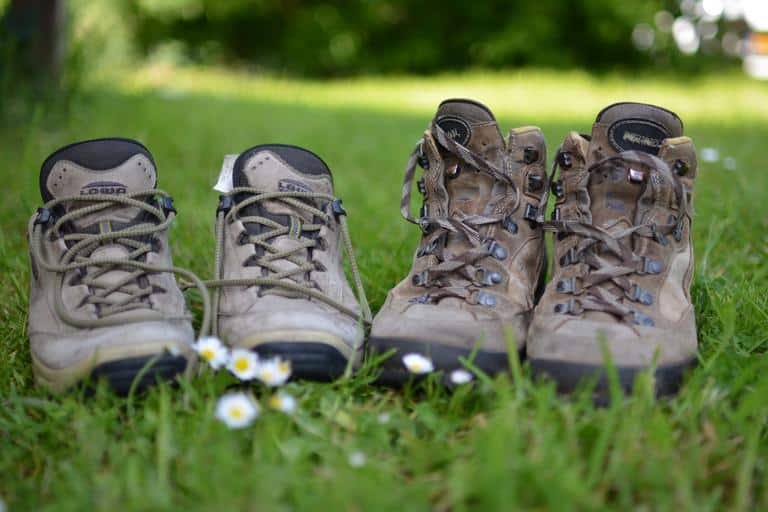 We would recommend wearing a decent pair of hiking boots or sturdy trainers as the terrain on the Slieve Donard walk is very rocky, so you want to make sure you have stable footing.
As previously mentioned, the weather in the Mourne region can be very changeable and thus, it is important to pack light layers and rain gear that you can put on and take off as you feel.
As this hike will last around four or five hours, make sure you also bring an adequate supply of food and water to keep your energy levels up as you make your way to the summit.
What to see – incredible views and other things to do in the area
From the summit, you will be treated to fantastic views of the surrounding Mourne Mountains, Newcastle town and the Irish Sea below.
If you do the Slieve Donard hike on a clear day, you may even be treated to views as far as the Isle of Man, the Wicklow Mountains, and the peaks of Wales, Scotland, and Donegal!
Once you have finished the Slieve Donard hike, you may also want to take a stroll along the Newcastle Promenade. This cute little seaside town is home to a number of great shops, amusements, and restaurants – the perfect way to spend a sunny day!