Shannon Airport's Christmas lights have seen their runway lit up like a glowing Christmas tree.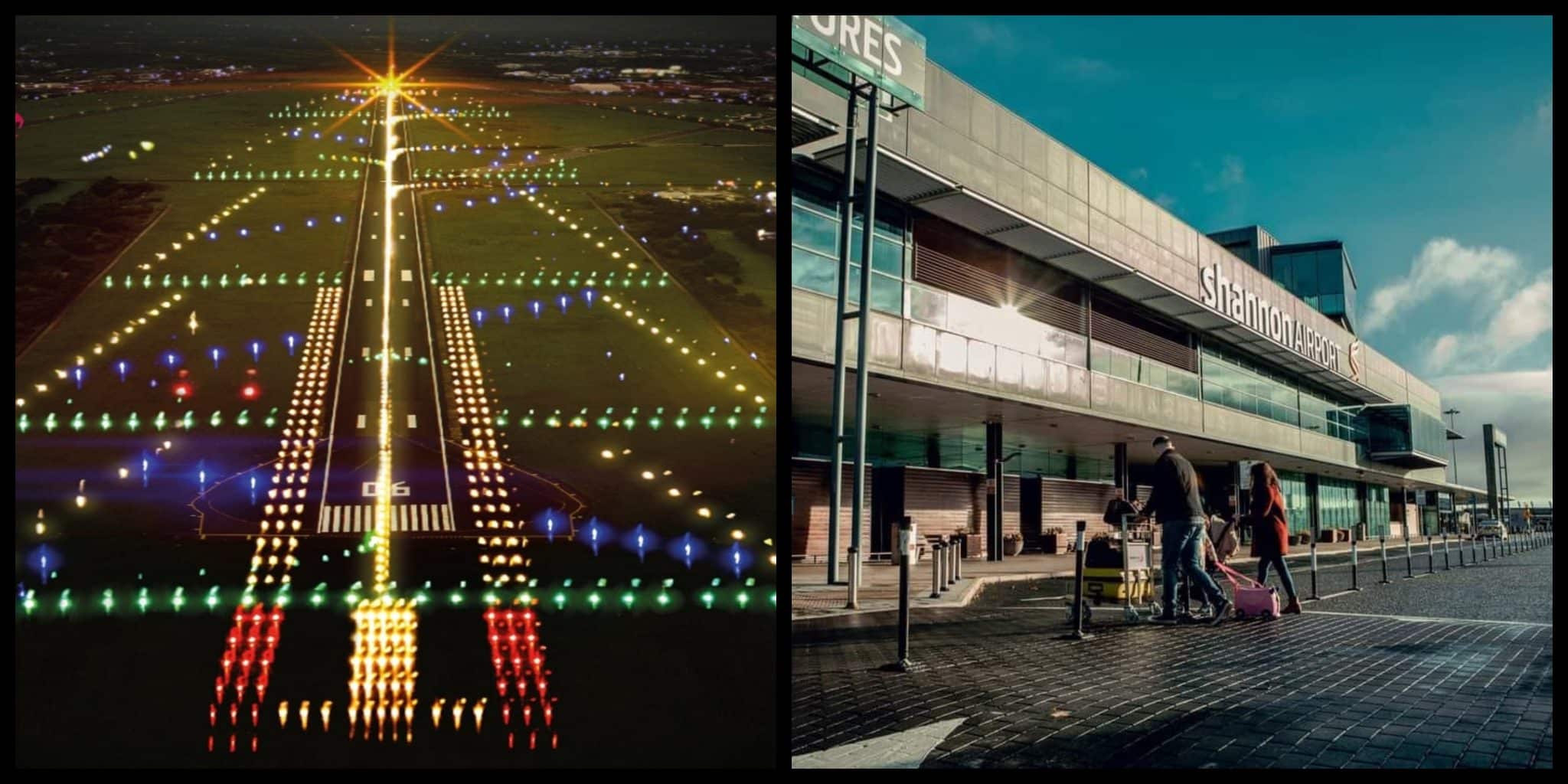 December is usually one of the busiest months for airports in Ireland and across the world. But things are a little different this year as flight numbers are down due to Coronavirus restrictions.
However, Shannon Airport in County Clare is still making the most of the festive season with their stunning runway Christmas light display.
A bright path – lighting Santa's way
Showing their festive spirit and helping Santa find his way to County Clare, Shannon Airport have lit up their runway like a glowing Christmas tree.
The runway, which is the longest runway in Ireland, is lit up in festive colours with the outline of a glowing green Christmas tree complete with blue tinsel and a Christmas star shining bright at the top.
Shannon Airport has confirmed that images of the festive runway will be sent "express to the North Pole" to show Santa and his elves Ireland's Christmas cheer and help his reindeer find their way to Ireland on Christmas eve.
Spreading festive cheer – a tough year
Commenting on the initiative, a spokesperson for Shannon Group said: "After a tough year for people in Ireland, we wanted to welcome Santa as he prepares to fly over Shannon Airport."
"Christmas is still Christmas no matter what and at a time of hope and joy, and we wanted to wish everyone a very Merry Christmas in a festive way."
The festive ad campaign is currently being rolled out across counties Limerick and Clare so people in those regions will be able to enjoy the colourful images around their local area.
Christmas opening hours – an Irish welcome
Shannon Airport is set to remain open throughout the festive period, and it is the only airport in Ireland that will be open on Christmas day.
Alongside the runway Christmas tree, staff at the airport have worked hard to get the terminal ready to welcome visitors in true festive style.
Visitors will be greeted with an abundance of Christmas decorations including trees and lights spread all over the airport, as well as festive Christmas hampers featuring plenty of Irish products available to buy at Shannon Airport Duty-Free.
As well as getting the airport decorated for Christmas, great effort has also been made when it comes to safety measures in line with the airport's COVID-19 charter to make sure staff and visitors can travel safely through the airport.