Perhaps the sweetest Irish language name there is, here is everything you need to know about the Irish name Sadhbh.
As we all know, there are many beautiful Irish origin names out there, some easier to pronounce than others. That's all part of the charm, though, of an Irish name, isn't it?
The Irish female name Sadhbh is no exception. It is up there with some of the most gorgeous Irish names. It even comes with a sweet meaning (literally) behind it.
As with anything, there are pros and cons to having an Irish language name. Pros include having a very unique name with normally a beautiful meaning. Cons include never finding your name on any souvenirs.
We still believe the pros outweigh the cons, though. So, if you are willing to cope with your child never being able to find their name on a fridge magnet on holidays, then Sadhbh is a lovely choice for your baby girl (not to mention it's a stunning name too).
Read below to learn more about the meaning, rich history, and anything else you need to know about the Gaelic and Celtic female name Sadhbh.
Pronunciation ‒ let's start off with the accurate pronunciation
How on earth do you pronounce 'd', 'h', and 'b' altogether, you're probably wondering. The complex spelling is quite daunting to a non-Irish person, but fear not, we are here to help.
Sadhbh is pronounced as 'sigh-ve'. Now that you have the correct pronunciation, it doesn't seem so bad, does it? Let's have a moment for all the Sadhbhs out there who have endured years of mispronunciation.
Thankfully there is only one way to pronounce Sadhbh. So, you have no excuse for getting this name wrong now that you've been told.
Spelling and variations ‒ it would be boring only having one definitive spelling of Sadhbh, wouldn't it?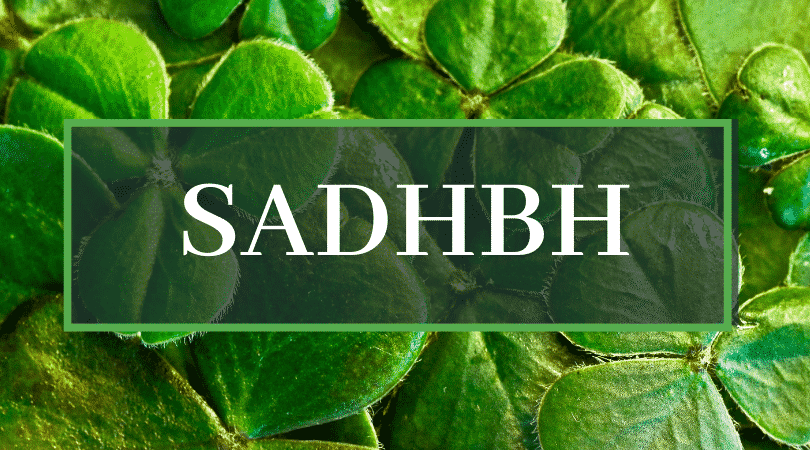 Like many Irish origin names, Sadhbh includes many letters that don't really need to be there, but we know this by now. However, unlike the majority of Gaelic names, Sadhbh only has one vowel.
There are many alternative spellings and variations of Sadhbh. It can also be spelt as Sadb (the old Celtic spelling), Saibh, Sadbh, Sadhb, Saoibh, Saoibhe, and lastly, the more phonetic spelling of Sive.
So, if you don't like the original spelling, don't worry, as you have many other options. Spoiled for choice, really!
Popularity ‒ one of the most beautiful names in Ireland
Sadhbh is an incredibly popular name in Ireland and has appeared in other countries such as the United Kingdom, Australia, and even Denmark.
Between 1964 and 2019, over 2,000 girls were called Sadhbh. In 2021 Sadhbh placed at number 35 on the list of most popular girl's names in Ireland, with 135 baby girls being given the gorgeous Irish name.
And the name's popularity is only growing!
Meaning and history ‒ time to brush up on your Irish mythology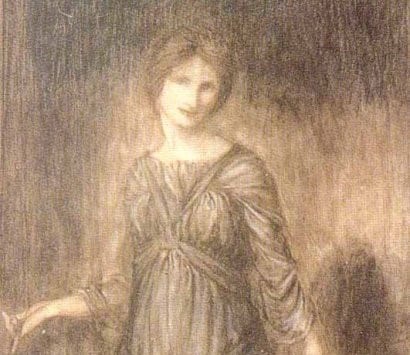 Irish names are famous for having beautiful meanings behind them. The name Sadhbh means 'sweet' or 'goodness'.
Sadhbh is often referred to as the 'sweet and lovely lady' in Irish mythology. We think that beats not having your name on a souvenir mug any day.
The name Sadhbh is synonymous with Irish mythology. Sadhbh was the mother of Oisín, best-known for his journey to Tír na nÓg, and she was married to Fionn MacCumhaill, the legendary leader of Na Fianna.
The story of Sadhbh ‒ a sad tale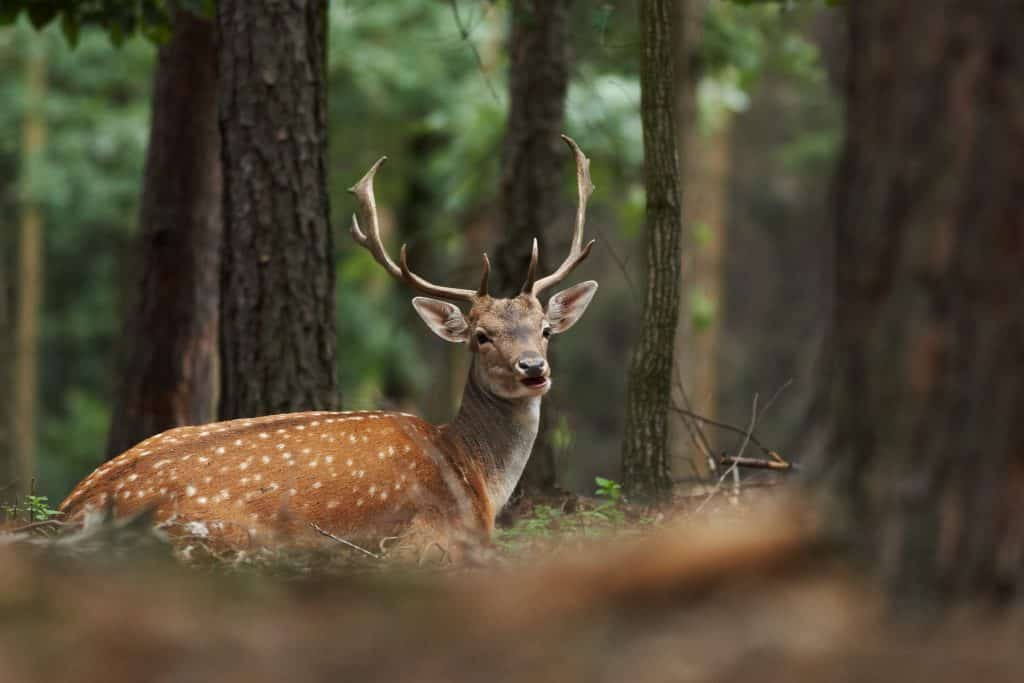 To go back to the beginning, Sadhbh was a young and beautiful woman. However, she fell victim to an awful curse placed on her by the Druid Fer Doirich (the dark man) after she refused his advances.
Outraged by the rejection, he placed a curse on her turning her into a young deer, which lasted for three years. Luckily for Sadhbh, one of the Druid's men took pity on her and told her that the curse could be broken if she entered a castle or home of Na Fianna.
Taking his advice, Sadhbh escaped and made her way to Almhuin, which happened to be the home of Fionn MacCumhaill, leader of Na Fianna.
She was instantly transformed back into the radiant woman she was, and Fionn fell in love with her and the couple soon married.
Sadhbh then informed Fionn that she was with child. Sadly, a familiar darkness was about to grace their doorstep. The Druid Fer Doirich had never stopped searching for Sadhbh, and when he eventually discovered her whereabouts, he devised a plan of revenge.
Fionn, being the leader of Na Fianna, eventually had to leave home to lead his army in battle. When he left, Fer Doirich seized his opportunity.
He created a fake image of Fionn outside the castle to lure Sadhbh out. Sadhbh, thinking she was greeting her husband, came out and was instantly turned back into the form of a deer.
After discovering his wife had gone missing, Fionn spent seven years searching all over Ireland for her but was not successful. Legend has it that Sadhbh still wanders the forests of Ireland in the form the Dark Druid cursed her into.
According to Irish legend, Sadhbh was also the name of an Irish princess, who was the daughter of Brian Boru.
Famous Sadhbhs ‒ a strong name for strong women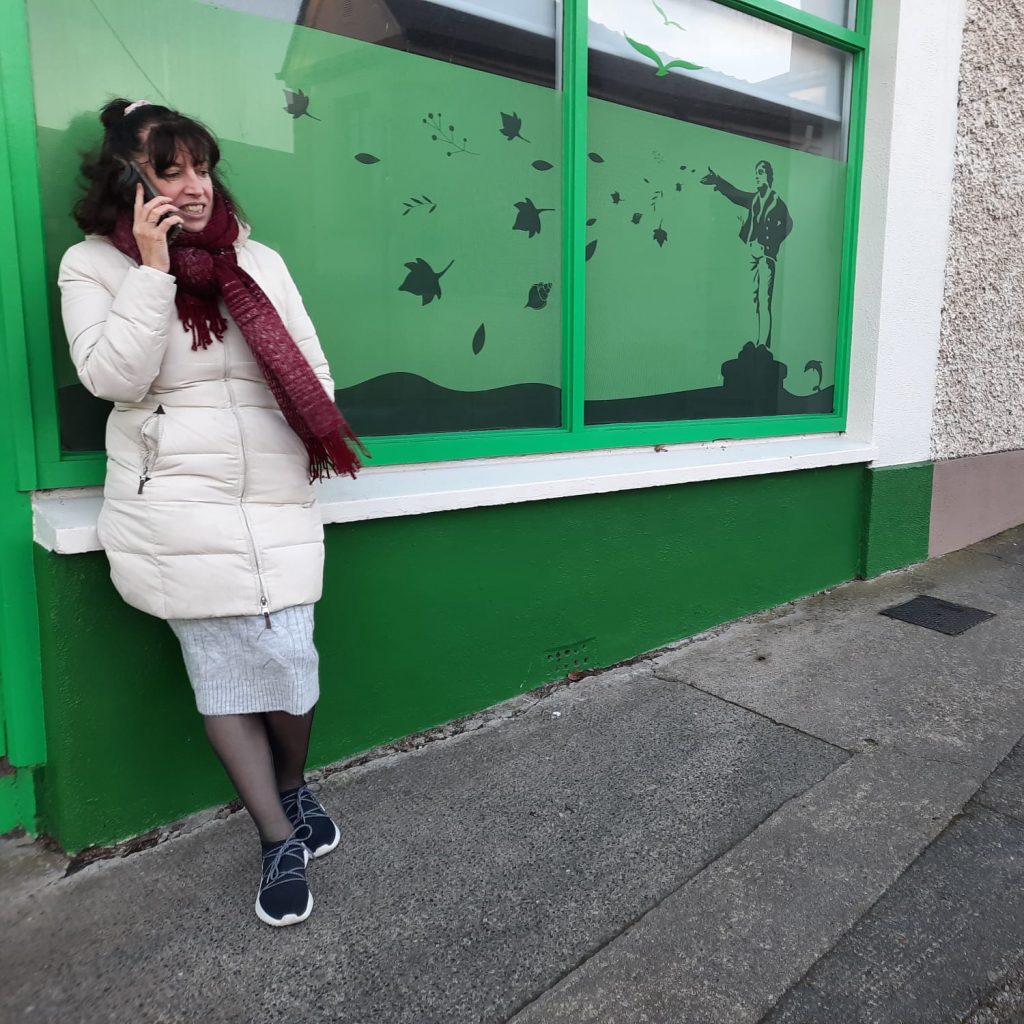 Sadhbh O'Neill is a former member of the Green Party and now is a candidate for the Senad. She has a strong interest in climate change and how we can tackle it.
In Irish mythology, Sadb ingen Chuinn was the daughter of Conn of the Hundred Battles, a High King of Ireland.
Sive is a well-known play by famous Irish playwright John B Keane, and the main character's name is also Sive.
Notable mentions
The name also appears in the popular video game Assassin's Creed as a character. She is described as an Irish noblewoman.
The song 'Sadhbh Ni Bhruinneallaigh' is a popular traditional sean-nós song. Have a listen to it here.
FAQs about the Irish name Sadhbh
What is the meaning/definition of Sadhbh?
Sadhbh means 'sweet' or 'goodness'.
How do you say Sadhbh?
It is pronounced as 'sigh-ve'.
Is Sadhbh a popular name?
Yes, it was number 35 on the most popular Irish baby name list for girls in 2021 and has featured on the list for many years.