The Duke and Duchess of Cambridge, William and Kate are in Ireland as they started their first-ever official visit to the Republic of Ireland.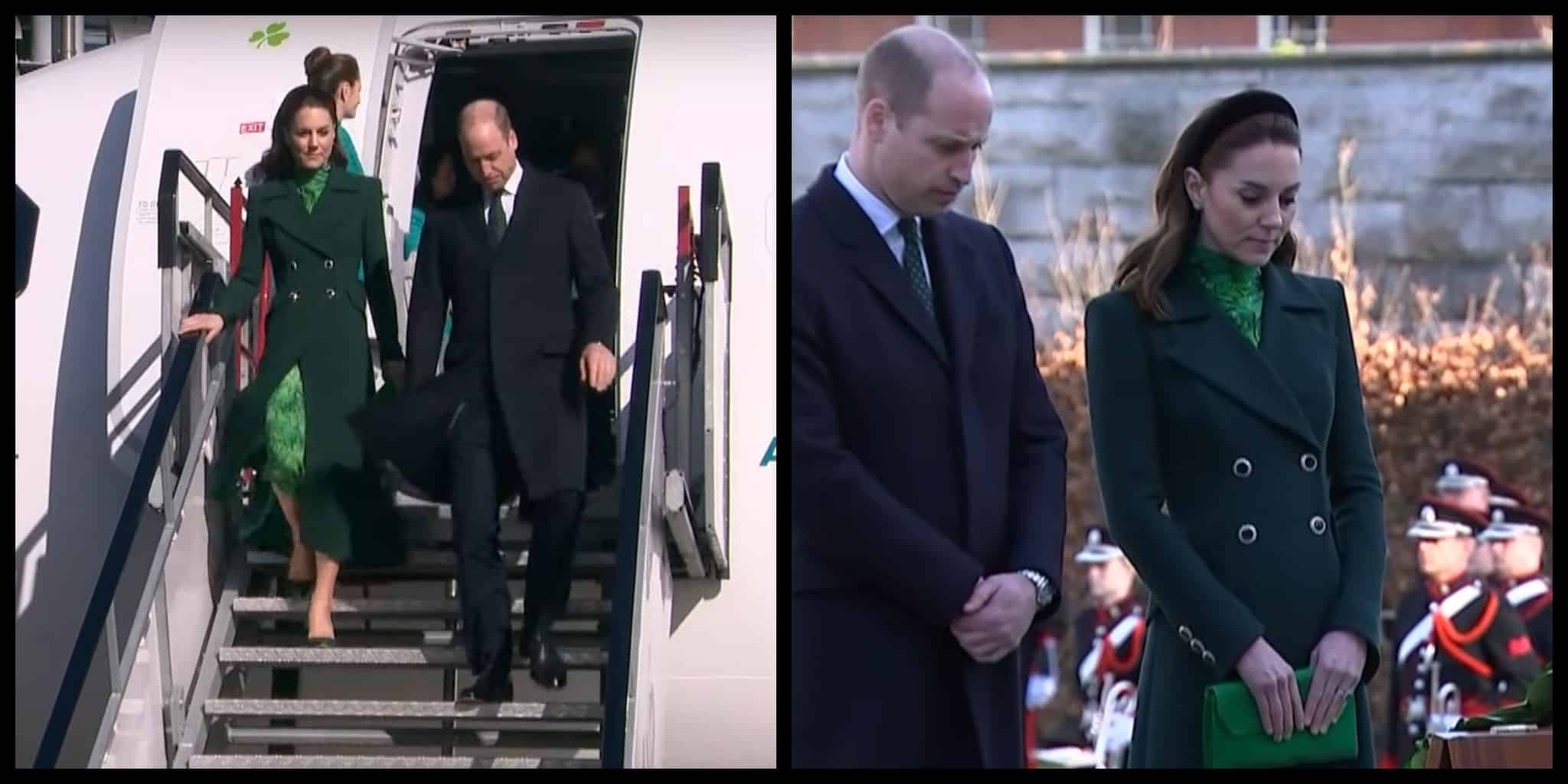 The British royal couple arrived at Dublin Airport on Tuesday afternoon for their three-day trip to the Republic of Ireland. According to Kensington Palace, it's said that the visit by the royal couple, while William and Kate are in Ireland, will mainly aim to highlight the "many strong links between the UK and Ireland".
While they have both visited Belfast in Northern Ireland on several occasions, with the most recent Northern Ireland visit being last month where the Duchess of Cambridge, Catherine, met children at an open farm in County Down, this will be their first official visit to the Republic of Ireland.
The royal itinerary for the visit
While William and Kate are in Ireland, they will have quite a busy schedule as during their stay in Ireland they will visit County Dublin, Galway, Meath, and Kildare.
During their visit to the Republic of Ireland, William and Kate will meet with young people and "those working in the creative arts, business, and charity sectors". Kensington Palace said that the royal couple will "take in Ireland's rich culture, its community initiatives, and spectacular scenery".
On the visit, they will also get the opportunity to hear more about some of Ireland's conservation initiatives and efforts to protect its environment. They will also, of course, get the chance to see and experience "modern and traditional Irish culture for themselves".
Tuesday's visit
The start of the royal couple's visit to the Republic of Ireland on Tuesday officially began with them meeting the current Irish President, Michael D. Higgins, and his wife Sabina at their residence, Áras an Uachtaráin. Despite the Irish weather being chilly, the sun still shone for the royal couple's visit.
From there they travelled to the Garden of Remembrance in Dublin, a garden dedicated to all the people who fought for Irish independence. At this remembrance ceremony, the royal couple laid down a wreath.
This event was not open to the public, but there was a modest crowd gathered outside the Garden of Remembrance in an attempt to get their own glimpse of the royal couple.
The crowd was rewarded for waiting as they got treated to a piper playing a traditional Irish lament, keeping with the tone of the ceremony. Besides the sounds of the piper and a helicopter circling above, there was a silence which kept the reflective atmosphere.
After the ceremony at the Garden of Remembrance, William and Kate met with the current Taoiseach Leo Varadkar and his partner at Ireland's government buildings. Afterwards, their last engagement for the day was an evening reception at the famous Irish institution that is the Guinness Storehouse.
William and Kate are in Ireland until Thursday and have plenty of things to see, to do, and enjoy before it is all over.