A National Trust property and gardens located just outside of Saintfield in County Down, Rowallane Gardens is a must-visit for those looking to get out in nature.
Rowallane Gardens is home to 50 acres of incredible gardens and provides a beautiful spot to spend the day. Filled with magical gardens and woodlands, there is so much to explore at this impressive National Trust property.
Often described as one of Northern Ireland's 'hidden gems', the gardens are a mix of formal and informal outdoor spaces waiting to be explored.
With a changing floral display depending on the season, there are reasons to visit Rowallane Gardens multiple times a year. So, here is everything you need to know about this beautiful park.
When to visit – open all year round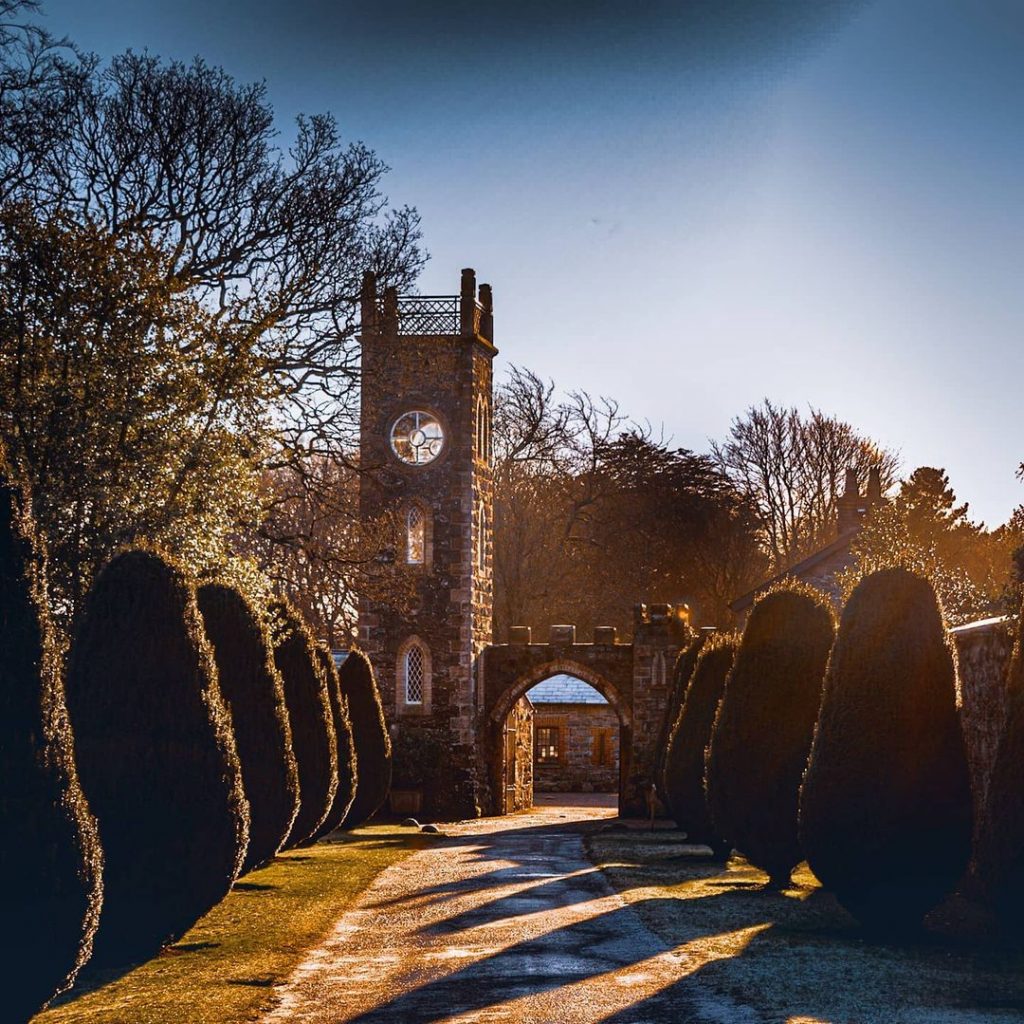 Open all year round, with the exception of Christmas and Boxing Day, there are great reasons to visit Rowallane Gardens at all times of the year.
Opening times throughout the winter from 1 November to 28 February are between 10 am and 4 pm.
From 1 March to 30 April and 1 September to 31 October, these opening times are extended to 10 am to 6 pm, and from 1 May to 30 August, the gardens are open from 10 am to 8 pm.
For nature enthusiasts and lovers of plant life, the best times of year to visit are spring and summer, when you can enjoy the fantastic displays of Rhododendrons and Azaleas, as well as the stunning wildflower meadows rich with orchids.
In autumn, visitors can enjoy the colourful scarlet and gold tree foliage and wild birds who pay a visit to eat the berries from the garden's tree.
In winter, while many plants begin to hibernate, a wide range of scented winter shrubs come to life.
What to see – fantastic gardens and a historic house
As well as a fantastic array of flora to see, visitors can also explore Rowallane House.
The historic house has been turned into a visitor centre, which provides plenty of amenities and activities for kids, such as workshops, pottery demonstrations, and to pick up their free 'Plant Hunters Passports'.
The main attraction, however, is the Walled Garden and estate, where you can spend hours exploring the beautiful tree-lined pathways and floral gardens on display.
Things to know – admission fees and more
As Rowallane Gardens is a National Trust property, there is an admission fee for those who are not National Trust members.
Current prices for entry to the gardens are £8 for adults, £4 for children, £20 for families, and £12.50 for one-adult families.
There are many facilities on offer at Rowallane Gardens, including toilets and baby-changing facilities, picnic areas, a visitor centre, café and gift shops, as well as various events and workshops that are put on throughout the year.
Dogs are permitted in the gardens. However, they must be kept on leads at all times.
What's nearby – explore what else is in the area
After exploring Rowallane Gardens, you can head to the nearby town of Saintfield, where you can take a look into the local shops and cafes that line the street.
Right in the heart of County Down, Saintfield is the perfect base for exploring the rest of the county.
Going south, you will reach Downpatrick, where you can visit sights such as Castle Ward and Inch Abbey, before making your way to the seaside town of Newcastle.
Heading east, you can take in all that Strangford Lough and its surrounding towns have to offer, including Killyleagh and the impressive Killyleagh Castle, as well as Comber, Killinchy, and Newtownards.
Heading north will take you towards Belfast, Holywood, and Bangor, where there are plenty of great things to see and do.
Finally, heading west will take you towards the Georgian village of Hillsborough and the incredible landscape of the Dromara Hills.
Where to eat – fantastic food
Grab a bite to eat at the rustic White Horse Inn Bar and Bistro in Saintfield, which dates back over 200 years as an old coaching inn.
Offering something for everyone from a cosy reading area beside the fire to comfortable booths, live music, and fine dining, this is a great place to fuel up after spending the day exploring Rowallane Gardens.
For fantastic coffee and a quick bite to eat, head to Tribe Coffee Shope in Saintfield. With a range of mouthwateringly good baked goods and a small selection of lunch options, this is a great place to stop if you're feeling peckish.