With 2020 fast approaching, we've rounded up the 10 best things that happened in Ireland in the past decade.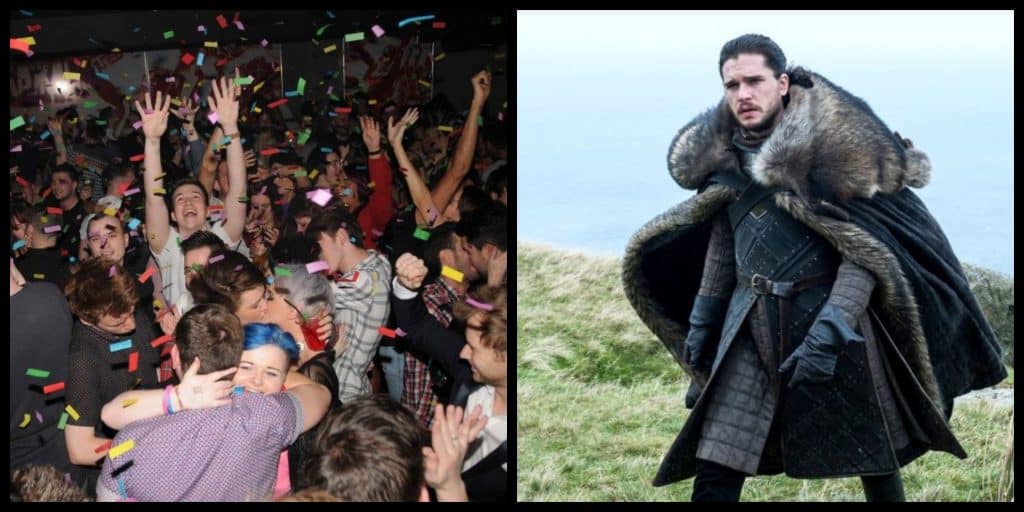 The year 2020 will soon be upon us, and we can't believe how quickly time has flown by. A lot has happened in Ireland in the 2010s, so before we jump into the New Year, let's have a look back at some of its greatest moments.
Here's what we think are the 10 best things to happen in Ireland in the past decade.
10. Northern Irish author Anna Burns wins the Man Booker Prize (2018)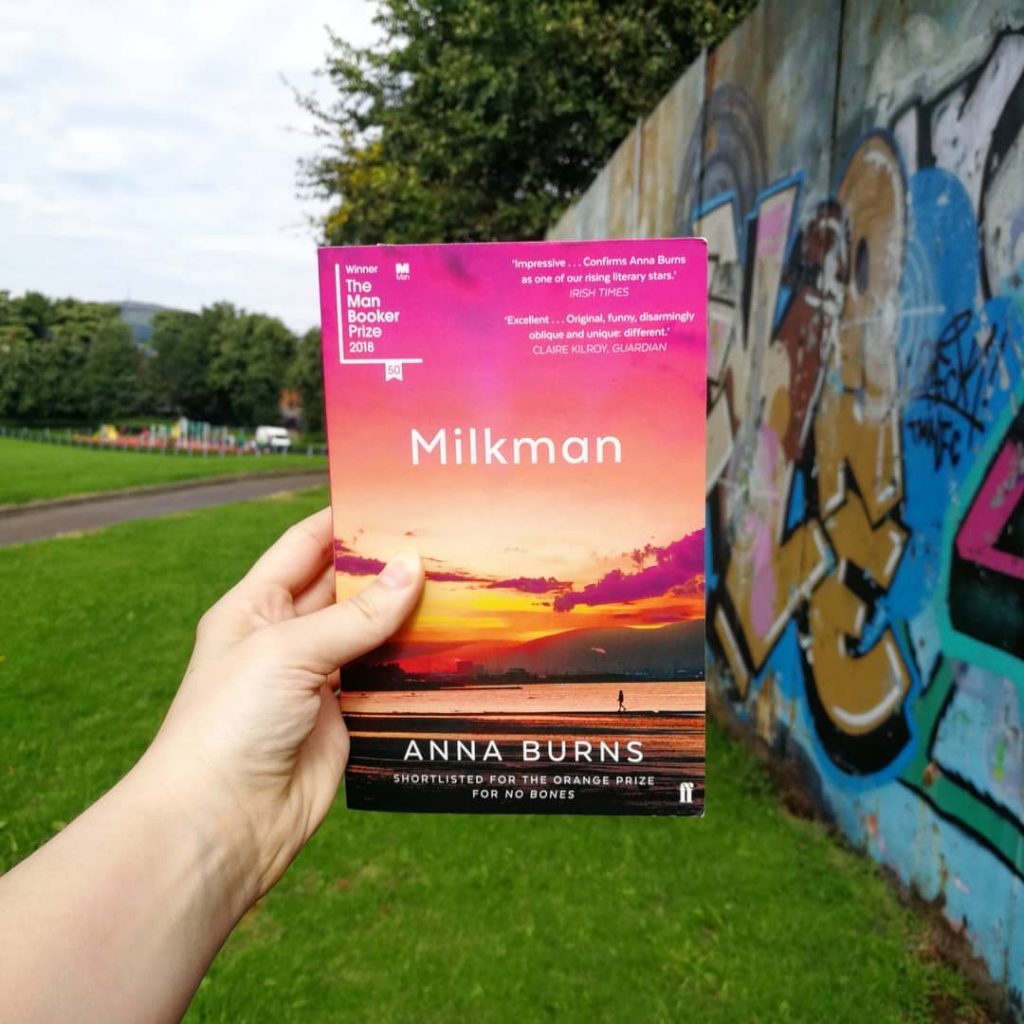 Northern Irish author Anna Burns won the Man Booker Prize last year for her novel Milkman, which was based on her experiences of growing up in Belfast during the Troubles, a time of great political unrest in Northern Ireland between the 1960s and 1990s. Burns was the first-ever Northern Irish winner of the award.
The Man Booker Prize is a highly esteemed literary award for the best fiction novel written in English and published inside of the UK. It's also one of the most prestigious literary awards in the world!
9. Ireland defeats New Zealand in Rugby (2018)
Ireland defeated New Zealand 16-9 during a rugby union game on 17 November 2018. The match took place at the Avia Stadium, Dublin, making it their first-ever home win against the All Blacks – the number-one rugby team in the world.
The achievement marked an incredible record for Ireland and a landmark point in its sporting history.
8. Ireland wins the U.S. Open two years consecutively (2010 & 2011)
Kickstarting Ireland's sporting achievements in the new decade was Graeme McDowell's win of the US Open in 2010. McDowell, from Portrush, was the first European to win the tournament since England's Tony Jacklin back in 1970, and the first Northern Irishman to win a major since 1947!
Amazingly, the following year saw another win for Ireland at the 2011 US Open as County Down's Rory McIlroy took the title, becoming the youngest player to ever reach 10 million in career earnings on the European Tour.
Milroy went on to win successive tournaments, set high scores, and become one of only three players to win three majors by the age of 25. These golfing achievements swung Ireland into the 2010s remarkably.
7. Derry Girls becomes most-watched series in Northern Ireland since modern records began (2018)
Everyone loves Derry Girls, the most-watched series in Northern Ireland since modern records began in 2002. Without a doubt, this was one of the best and most entertaining things to come out of Ireland in the last decade.
Produced by Lisa McGee, it is set in Derry, Northern Ireland, in the 1990s and the end of the Troubles. Each episode was watched by around two million people, and the series was compared in craft and success to other hit shows like The Inbetweeners, Father Ted, and Bad Education.
The show was even picked up by Netflix internationally, making it one of the most successful shows to ever leave the Emerald Isle.
6. Ireland wins an array of prestigious travel awards (since 2010)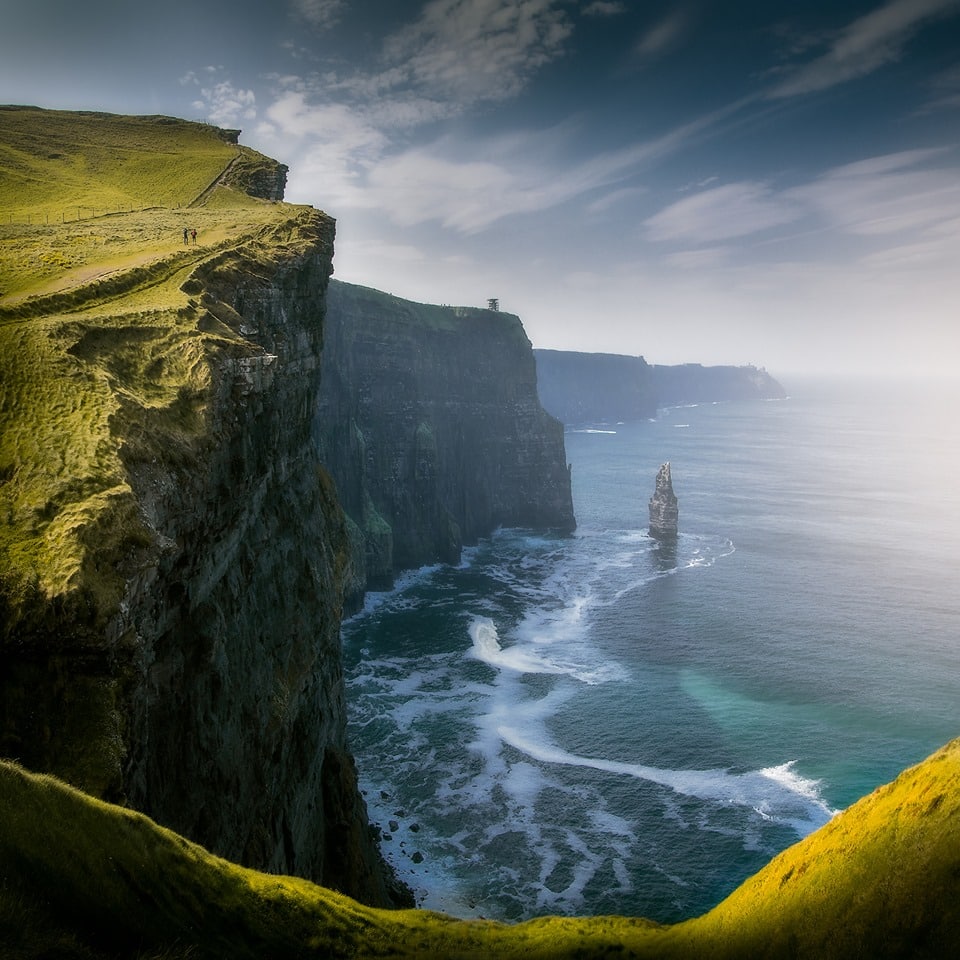 Ireland won a host of incredible travel awards over the past decade, many of which it won on a consecutive basis. A reader's survey in the Condé Nast Traveller even named Cork, Galway, and Dublin as some of the friendliest cities in the world.
Ireland was also named the best destination in Europe by Travel Weekly for five years in a row, making the 2010s a hugely successful decade for Irish tourism. Some of the island's top attractions also picked up awards at the World Travel Awards 2019, with the Epic Emigration Museum being voted Europe's Leading Tourist Attraction, and the James Distillery Bow St. being named Europe's Leading Distillery Tour.
5. Game of Thrones brings in enormous tourism for Northern Ireland (since 2011)
Who can forget the huge impact that Game of Thrones has had on pop culture around the world? There's hardly a person on earth that hasn't heard of George R.R. Martin's incredible fantasy franchise which is still on-going.
Much of the beloved tv adaption of Martin's novels was produced and filmed in Northern Ireland, especially around the Antrim Coast and County Down. The series began filming in 2010 and continued throughout the course of the show, which aired from 2011 to spring 2019.
Since then, tourism has boomed in Northern Ireland with huge murals, a stained glass trail, and exhibitions dedicated to the show rising around Belfast and Northern Ireland and attracting tourists by the thousands.
4. President Barack Obama and, for the first time in history, Queen Elizabeth II and Duke of Edinburgh visit Ireland (2011)
It was a rare sight indeed back in 2011 when for the first time in history Queen Elizabeth and Duke of Edinburgh made a monumental visit to Ireland, showing just how far relations between Britain and Ireland have come.
Not only that, but the much-loved Barack Obama – the then-President of USA, and his First Lady Michelle, marked their visit to Ireland only days afterwards. Both trips boosted Ireland's tourism and international profile massively.
3. Ireland has one of the fastest rates of increased gender equality in the European Union (2019)
Ireland reached 7th place out of 28 EU States in the gender equality index, seeing a dramatic improvement since 2005.
With 71.3 points, Ireland improved it's ranking by three places in the last decade with a particular development in healthcare.
2. Unemployment in Ireland falls to a 10-year low of 4.8% (2019)
It gives us some confidence knowing that Ireland's unemployment rate continues to fall as it sat at a 10-year low of just 4.8% last month.
The adjusted number of people who were without a job stood at 129,700 in April, a decrease of 10,200 when compared to the same month the year before.
The unemployment rate for males was recorded at 5.3 percent, also unchanged from the prior month and compared to 5.6 percent in November 2018, while the rate for females was 4.2 percent, below October's 4.3 percent, and down from 5.7 percent a year earlier.
1. Same-sex marriage and abortion are legalised (2016 and 2018 in ROI, 2019 in NI)
At the top of our list sits one of the most defining moments in modern Ireland's socio-political history, as not only can same-sex couples finally get married, but women are also permitted to have free, safe, and legal abortions.
In the Republic of Ireland (ROI), same-sex couples began to be officially recognised from 19 November 2015. Abortions were legalised after 2018's repeal of the Eighth Amendment.
Northern Ireland (NI) saw same-sex marriage and abortions legalised in 2019 after a failed attempt by the region's assembly to block the change. The first same-sex marriages there are expected in February 2020, while the first abortion services are in place from 31 March 2020.
There you have them: our top 10 best things to happen in Ireland in the last decade. The last 10 years here have seen a huge amount of incredible achievements and progress, and so we can't wait to see what the future holds for our gorgeous Emerald Isle in the new year.
Here's to the next decade, Ireland!