To say that Queen Maeve of Connaught is a truly legendary and iconic figure in Irish mythology would certainly not be an overstatement.
What makes Queen Maeve of Connaught an even more remarkable and impressive figure is that she was widely hailed as being one of the strongest leaders at the time.
This was despite the fact that during this period, Cuchulainn, the greatest of all Irish warriors, was around and in full force.
She was known as the Irish Goddess of intoxication as she was famous for her beauty and sexual prowess, which was incredibly advantageous for her.
In this article, we will explain the story of Queen Maeve of Connaught, the Irish Goddess of intoxication and one of the most famous Irish queens and kings of all time.
The early life of Queen Maeve of Connaught
Maeve was born as one of the many daughters of Eochaid Feidlech, the High King of Ireland. When she became a woman, her father married her off to the King of Ulster, Conchobar Mac Nessa.
Maeve, however, was unhappy with this marriage, and when she left King Conchobar, her father then offered him Maeve's sister Eithne to marry instead.
When Eithne fell pregnant by Conchobar, Maeve was consumed by anger and jealously, and in a terrible rage, she drowned her pregnant sister. The baby, however, miraculously survived the ordeal.
With her sister Eithne gone, Maeve then married a warrior called Aillil as she took over the province of Connaught, which would have been her sister's.
It was said that Aillil was only granted the honour of marrying Maeve because he was known to have the unique trait of feeling no jealously.
This benefited Maeve considering her promiscuous lifestyle, as she refused to let any King rule at Tara without first making love to her first.
She quickly became known as the Goddess of Sovereignty and territory as well as lust because of these actions.
The famous Cattle Raid of Cooley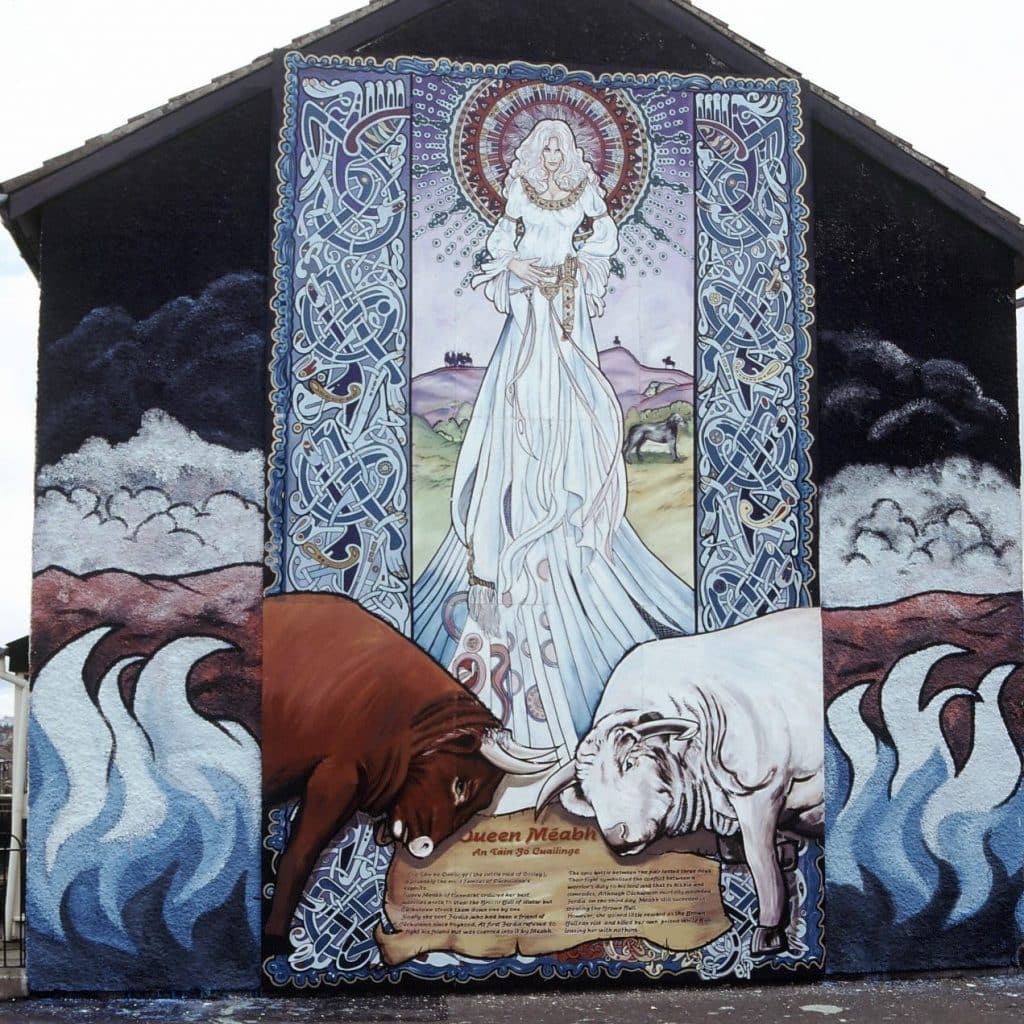 One evening, Maeve and King Ailill were trying to decide who was the superior one. So, they began to count out their belongings.
The only difference between them was that Ailill possessed a majestic, magnificent white-horned bull, whereas Maeve did not. Maeve immediately sent messengers to the four corners of Ireland in search of a bull as perfect as Ailill's.
The search revealed that there was only one other bull that could rival Ailill's, the Brown Bull of Cooley, which was owned by Dara of Cooley.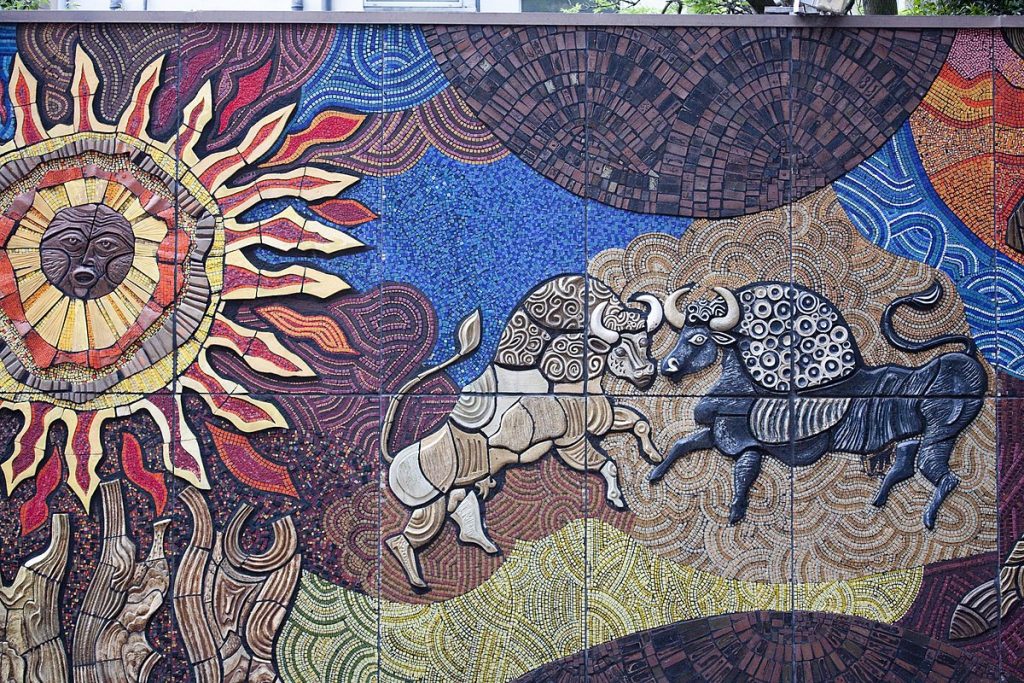 Maeve offered gold and lands to him in exchange for the bull. Dara was initially going to accept the offer until he heard one of Maeve's drunken messengers boasting that if Dara didn't sell the bull, Maeve would take it by force anyway.
This angered Dara, and he refused to sell the bull to Maeve. True to form, Maeve was outraged by this and assembled a huge army of her allies from all over Ireland to invade Ulster and take the bull by force.
This began the famous battle of Táin Bó Cuailnge, otherwise known as the Cattle Raid of Cooley.
Coming up against Cú Chulainn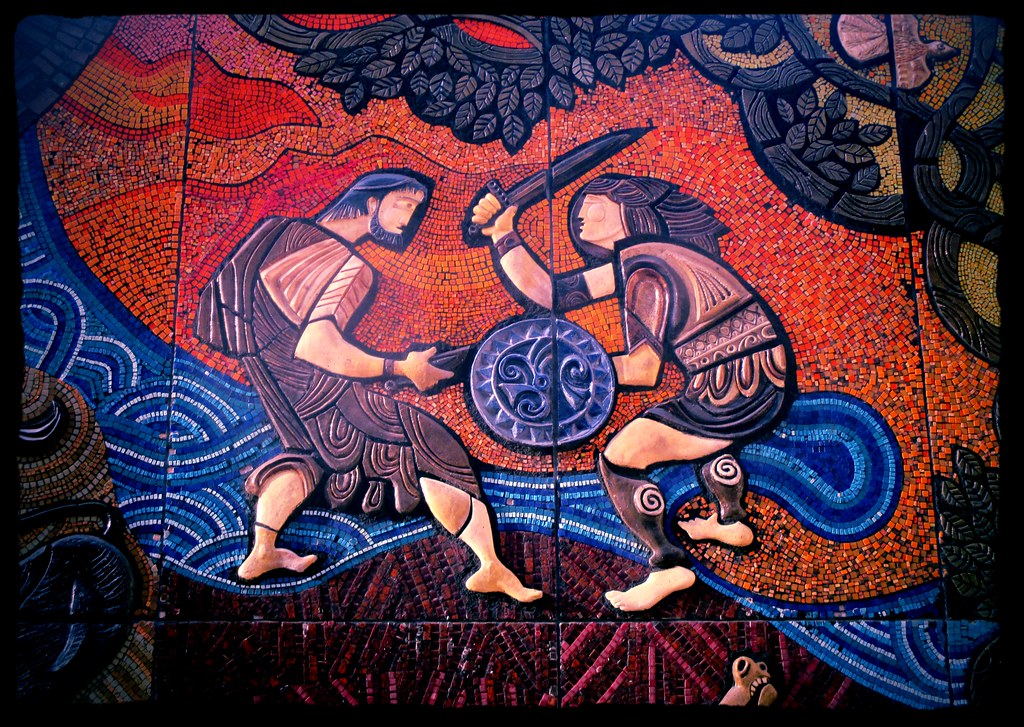 Their main opposition came in the form of the young warrior, the famous Cú Chulainn, who stood between Maeve and the entire province of Ulster.
Maeve sent her champions to fight him in single combat, but he dispatched each one of them with ease, one of which was even his foster brother Ferdia.
Upon seeing this, many of Maeve's followers began to turn on her by repenting and claiming that she was an evil and vengeful woman.
On the eve of the final battle between the two armies, the Brown Bull of Cooley was smuggled into Connaught, where it entered the same pasture as Aillill's White Bull.
Upon seeing each other, both bulls fought and gored each other to death which symbolised the wasteful and pointless conflict that the Queen of Connaught had caused between Connacht and Ulster.
The death of Queen Maeve of Connaught
Years later, after the Cattle Raid of Cooley, Maeve re-invaded Ulster once again to take vengeance on Cú Chulainn.
While Maeve, the ancient goddess, ultimately got her revenge as Cú Chulainn fell, it was short-lived as her past came back to haunt her in the form of her murdered sister's son, who was said to have killed her with a slingshot bearing a piece of cheese!
The legacy of Queen Maeve of Connaught
The legacy of Queen Maeve of Connaught remains strong today as she is known for both positives and negatives.
For example, being an Irish goddess who was independent, strong, lustful, vengeful, beautiful and ruthless all at the same time.
Queen Maeve is said to be buried upright in the cairn at the summit of Knocknarea, County Sligo. She has her spear in hand, ready for her enemies in Ulster.
That concludes our article on the Irish Goddess of intoxication. Before reading this article, were you familiar with the tale of the warrior Queen Maeve of Connaught?
Other notable mentions
Maeve's sons: When asked who would slay King Conchobar, Maeve replied "Maine". Therefore, all of her son's names were changed.
Maine Andoe, Main Athramail, Maine Mathramail, Maine Milscothach, Maine Moepirt, Maine Morgor, and Maine Tai were all Maeve's sons.
Knowledge of magic: Maeve was a figure well-versed in magic and sorcery.
FAQs about Queen Maeve of Connaught
Was Queen Maeve real?
Queen Maeve, the Fertility Goddess of Celtic Ireland, reigned over the West of Ireland for 60 years. This was sometime between 50 BCE – 50 CE. The Sovereignty Goddess was indeed a real person.
When was Queen Maeve alive?
If Queen Maeve had lived, it's believed that it would have been around 50 BCE. The stories of Maeve lie in most of the early literature of Ireland.
How is Maeve pronounced?
Maeve is a name of Irish origin. It is pronounced 'may-ve'.