As one of Dublin's most scenic stretches of sand, it comes as no surprise that this destination is on everyone's bucket list. From when to visit and things to know, here is the inside scoop on Portmarnock Beach.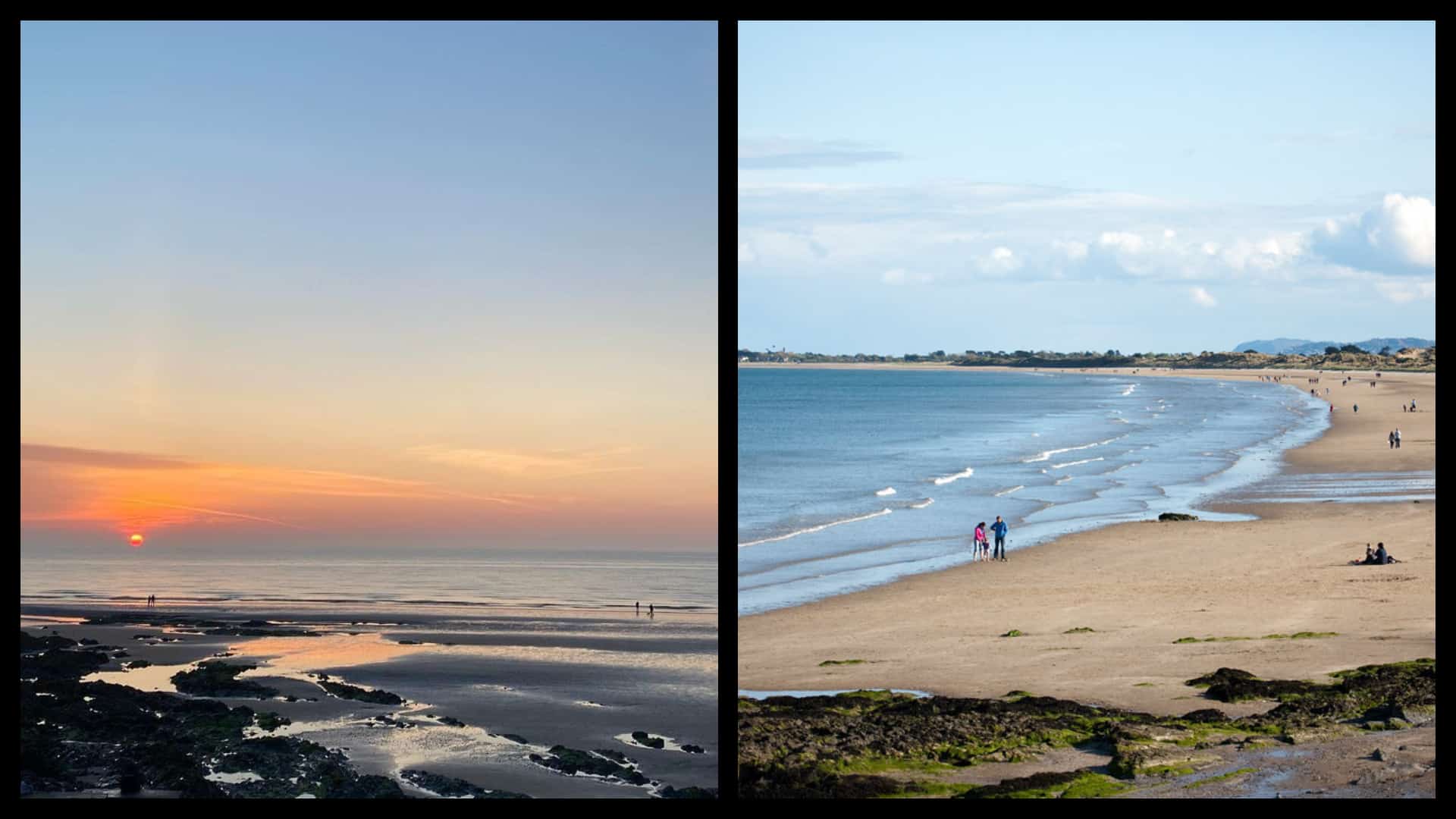 Located along the sleepy seaside suburb of Portmarnock is Portmarnock Beach. Popular with tourists and locals alike, this scenic spot is a hive of activity year-round.
Whether you're after a winter walk or summer sizzle in the sun, here is all you need to know about a visit to Portmarnock Beach.
Overview – a North Dublin gem
With a local nickname of the 'Velvet Strand,' this beach in North County Dublin lives up to its lush expectations.
Stretching eight kilometres (5 miles) along the coast from Baldoyle to Malahide via Portmarnock, it provides stunning seaside views over the Irish Sea, Ireland's Eye, and Lambay Island.
Historically, Portmarnock Beach is of significance as two pioneering flights took off from its shores.
The first was on 23 June 1930 by Australian aviator Charles Kingsford Smith. The second on 18 August 1932 by British pilot Jim Mollison; notably, this was the first solo westbound transatlantic flight.
When to visit – a treat year-round
Portmarnock Beach is a treat year-round. With vast expanses of golden sands to walk at high and low tide, it's a picturesque place to spend the day.
Summer sees the highest number of visitors to the area, and congestion on surrounding roads in and out of Portmarnock can be a challenge as sun-seekers vie for a stretch of sand.
Late spring or early autumn can offer a calmer environment, particularly on weekdays when the kids are still in school.
Although winter in Ireland can be somewhat cold and windy, a walk on Portmarnock Strand should not be ruled out.
What to see – the perfect coastal track
After visiting Portmarnock Strand, we urge you to continue onwards to Malahide via the coastal track, which sits along the beach. Perfect for walkers, cyclists, skaters, and joggers, this is one of the most enjoyable coastal walks in the area.
Distance – from Dublin City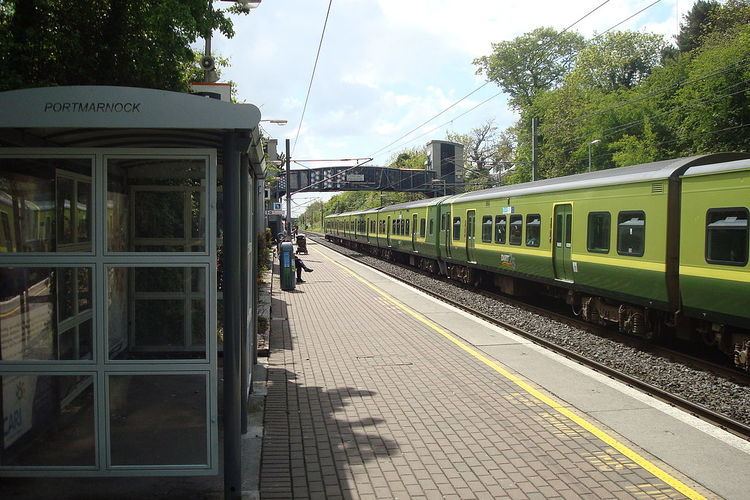 Portmarnock Beach is just over 14 kilometres (8.6 miles) from Dublin City. By car, the journey from Dublin City takes just forty minutes, and by bus (number 32), under an hour.
You can also hop on the DART (Dublin Area Rapid Transit) train. This will bring you to Portmarnock Train Station in 20 minutes and then you can walk 30 minutes down to the beach.
Cycling from Dublin City would take around an hour, and walking around three and a half hours. However, neither of these journeys are particularly picturesque, so we'd recommend keeping your energy for when you arrive in the scenic suburb itself.
Where to park – be mindful when parking
There is free parking around much of Portmarnock and the surrounding area, but be mindful that it is a local suburb and only to park in designated public parking spaces.
There is free parking along the coast. Just make sure to arrive early if you plan on snagging a spot.
Due to congestion in the area – particularly during the warmer months – we advise using public transport when travelling to Portmarnock Strand.
Things to know – useful information
There are public toilets on-site at Portmarnock Beach. During summer, lifeguards patrol the water, and you can expect to find food and ice cream trucks as well as an old-school kiosk in operation.
Your furry friends are allowed to join, too. Just make sure to keep them on their lead.
The waters along 'Velvet Strand' are also popular with kite and windsurfers, so even if the weather is not great, it can be a fun place to watch the water.
How long is the experience – how much time you will need
On a hot, sunny day in the height of summer, you can expect to spend an entire day on Portmarnock Beach, but even in the cooler months, it's well worth a lengthy visit, so carve out a couple of hours at least.
What to bring – come prepared
Depending on the weather, your packing list will vary. During the summer, you'll want to come equipped with all the bits and bobs, from beach towels to toys.
When the weather is cooler, it's always wise to bring a few layers as the beach can be quite breezy. For those looking for a bit of fun, bring a kite along to make the most of bad weather!
What's nearby – what else to see
Malahide Village is a short distance away (10 minutes by car or one hour on foot). There, you can find lots of little local stores, both independent and artisan, as well as restaurants and cafes.
Where to stay – cosy accommodation
Stay at the nearby Portmarnock Hotel & Golf Links – one of the best golf hotels in the country, and voted #14 on Golfscape's 18 Best Courses In The World!