Safe access has finally been provided to one of County Donegal's most remote yet magnificent beaches along Ireland's Wild Atlantic Way.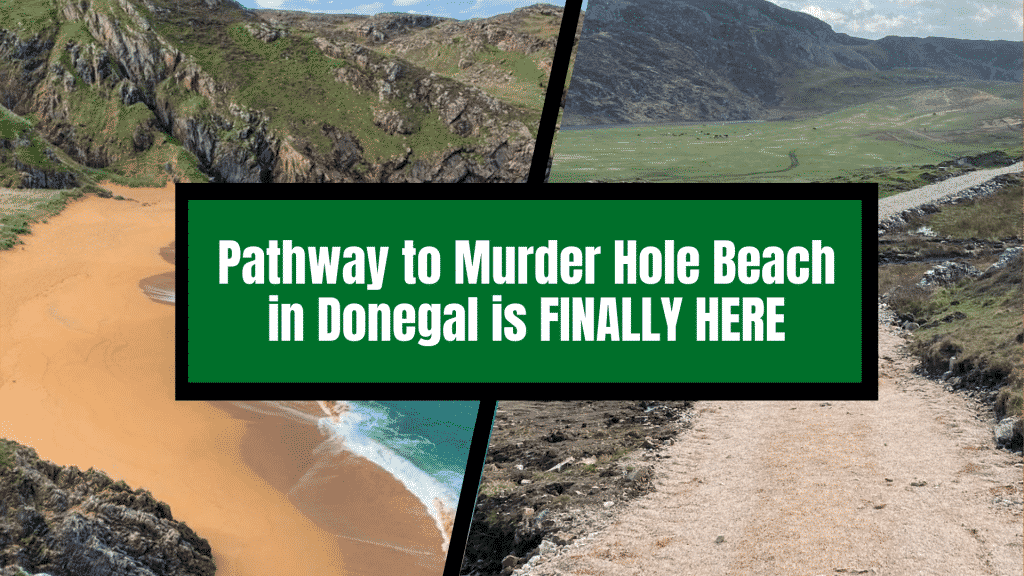 A new pathway to one of Ireland's most reclusive and secluded beaches has finally been made, which will help with access to this stunning cove.
Found in County Donegal near Downings, the Murder Hole Beach is one of the county's most stunning and beautiful beaches. It has long suffered from a lack of direct access, making it a 'hidden gem' in Tir Chonaill.
Due to its remote location, Murder Hole Beach has been difficult for the people of Donegal and beyond to reach. However, with the establishment of the new pathway to Murder Hole Beach, the magnificent beach will behold an array of visitors.
Reaching Murder Hole Beach – accessing the new pathway
Access to Murder Hole Beach was previously gained via access from a gated field. Many had previously held off from going as they did not want to trample on the farmers' land.
Additionally, tempers flared during the 'staycation' era of the pandemic as many flocked to the beach. This forced the family who owned the farm to temporarily restrict access, owing to parking, traffic, and issues with animal welfare on the farm.
However, the family has allowed some of their land to be used for the pathway. Thus, providing the first direct access to the beach. There is also now a car park from which you can make your way to the pathway, and then the beach.
Where is Murder Hole Beach? – planning your summer trip
With the news that the new pathway to Murder Hole Beach is in operation, it is likely that many will now make their way to the beach, especially with the summer months soon upon us.
Murder Hole Beach, originally known as Boyeeghter Bay, is located on the Melmore Head peninsula. The soft coat of golden sand sits in an almost 'm' shape as it meets with the Atlantic. The back of the beach is protected by sand dunes and cliffs alike.
The beach is a 44-minute drive from Letterkenny and is not far from Downings. Murder Hole Beach is the archetypal hidden gem along Ireland's famous Wild Atlantic Way.
Attend with caution – swimming is forbidden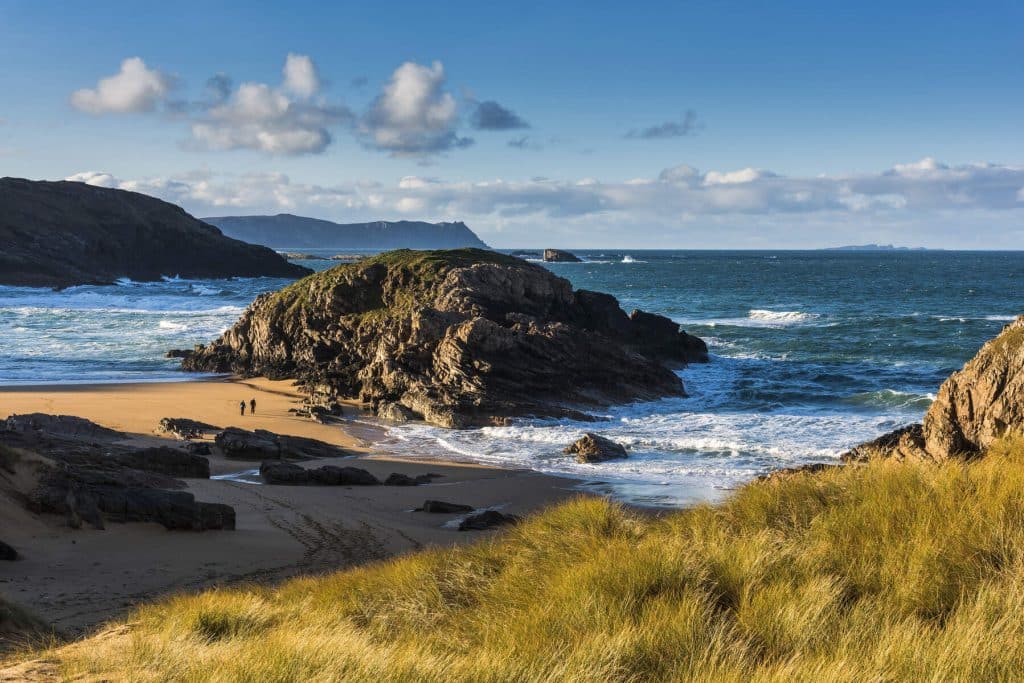 It is great news that the pathway to Murder Hole Beach in Donegal is finally here. However, we would also advise that you act with caution when attending.
The beach is found in a very remote area of County Donegal. Here, swimming is forbidden due to dangerous rip tides, strong undercurrents, and treacherous conditions. Please do not attempt to swim here.
However, with the new pathway to Murder Hole Beach made, there is no harm in attending the beach and taking in the awe-inspiring natural beauty that surrounds you.