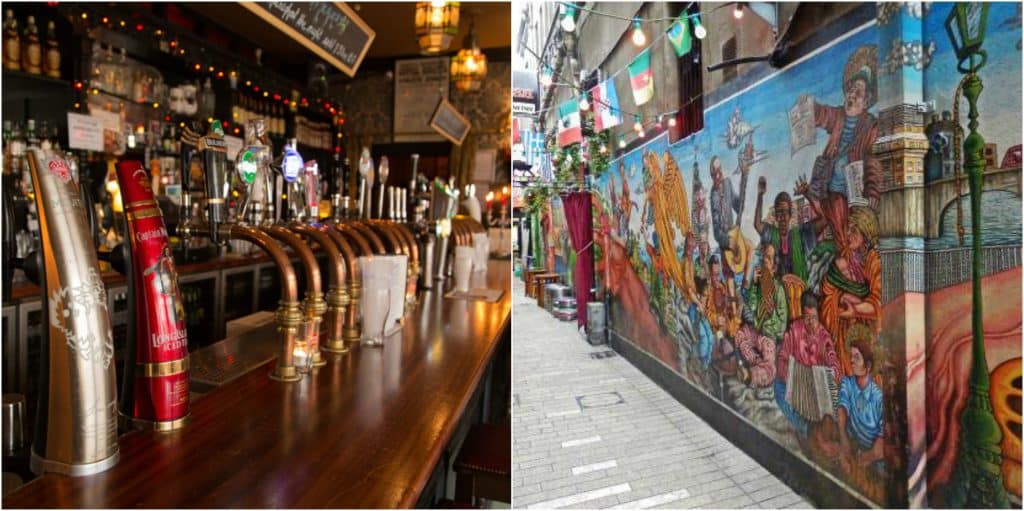 Cork has a long history, full of splendid architecture, museums and world-renowned tourist sites. However, did you know that Cork is also famous for its plentiful old pubs? Here are 10 pubs in County Cork that are famous not just for serving the perfect pint, but for their fascinating history.
10. Sin É, Coburg Street, Cork City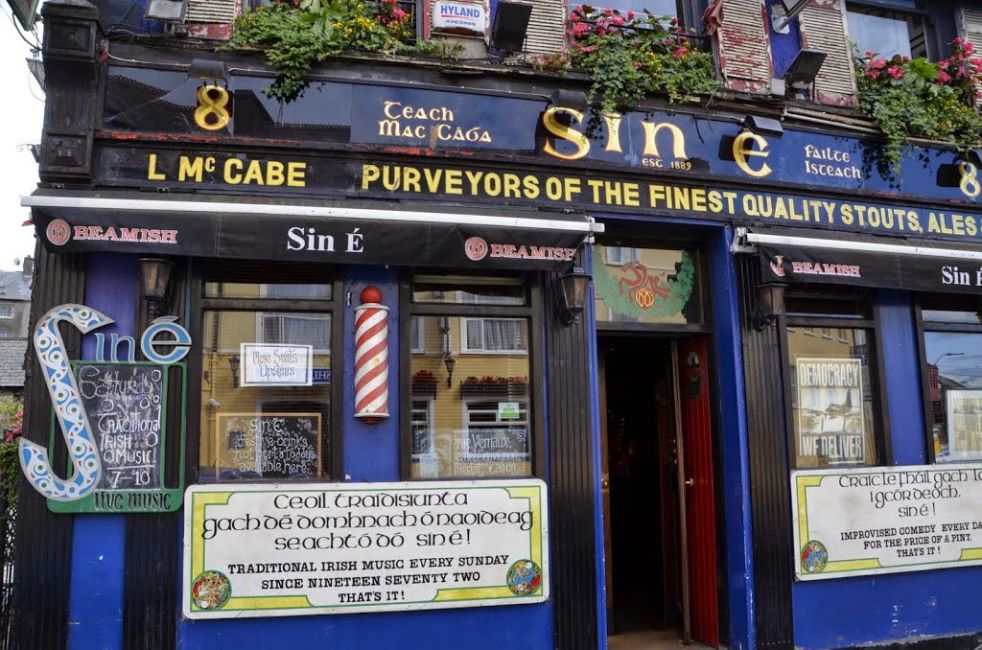 Visitors seeking a traditional music session need look no further than Sin É. This charming pub – established in 1889 – is famous for its live Irish music every night. The name Sin É translates to "That's It" in English, and is said to be a reference to the funeral parlour next door!
Address: 8 Coburg St, Victorian Quarter, Cork
9. The Old Thatch, Killeagh, County Cork
Nestled in the East Cork village of Killeagh is one of the county's most famous pubs – the Old Thatch. A pub has existed on the site since 1650, and still boasts a traditional thatched roof. The oldest thatched pub in Ireland, it is the perfect place for a relaxing pint, and if the weather is nice, you can admire the roof from the pub's sunny beer garden.
Address: Main St, Killeagh Gardens, Killeagh, Co. Cork
8. The Oval, South Main Street, Cork City
One of the most popular pubs in County Cork, it's a struggle to find a seat in the Oval on a weekend night, but the atmosphere makes up for the crowd! It may have recently celebrated its 100th birthday, but the bar is still in its original condition.
Watch out for the ghost of a soldier who apparently haunts the premises – although there are plenty of more appealing spirits on offer!
Address: 25 South Main St, Centre, Cork, T12 Y15D
7. An Teach Beag, Pearse Street, Clonakilty
Originally a storehouse for O'Donovan's Hotel – established in the 1850s – this old 'teach beag' (small house) has been a pub since 1994. As the name suggests, it is a tiny, cosy haven in the bustling West Cork town of Clonakilty.
If you're visiting this idyllic part of the country and looking for traditional music, An Teach Beag is the perfect venue.
Address: 46 Pearse St, Maulnaskehy, Clonakilty, Co. Cork
6. Crane Lane Theatre, Phoenix Street, Cork City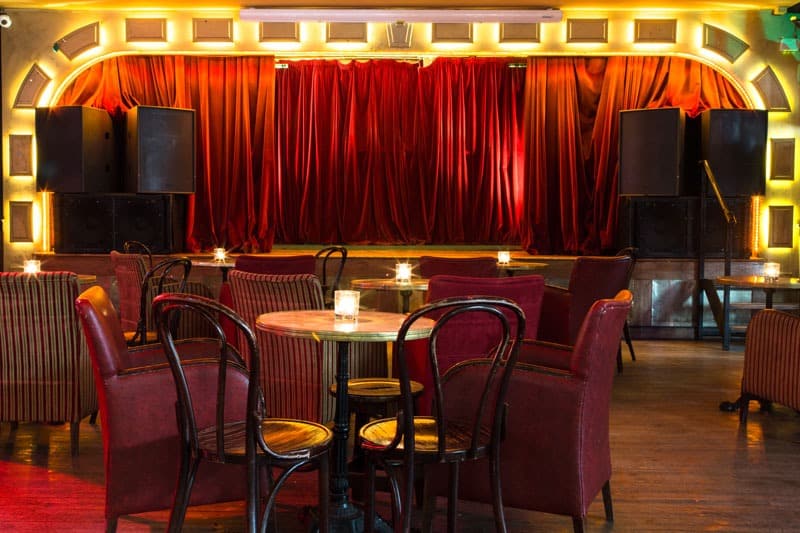 Now famous for being one of Cork's premier live music venues, in the early 20thcentury Crane Lane Theatre was one of the city's most notorious gentlemen's clubs!
Less riotous these days, perhaps, the late-night pub remains lively, with three bars to choose from and a quirky architectural style channelling 1920s burlesque with a bit of country thrown in.
Address: Phoenix St, Centre, Cork
5. The Long Valley, Winthrop Street, Cork City
With a heritage stretching back to 1842, the Long Valley has been a popular Cork pub for generations. It was spared in the 1920s when the British forces burned much of Cork City, allegedly because the bar was a favourite haunt of the soldiers!
Nowadays it's popular with locals and visitors alike. Order one of their famous doorstep sandwiches for lunch!
Address: 10 Winthrop St, Centre, Cork, T12 NW64
4. Barry's of Douglas
Now one of the busiest night spots in Douglas – a bustling city suburb – Barry's began in 1771 as a mid-way stop for the tram connecting Crosshaven and the city.
The perfect spot to stock up on food and drink on the way into town, Barry's remains one of the popular pubs in County Cork to this day.
Address: Douglas East, Cork, T12 YV08
3. The Spaniard, Kinsale
One of Ireland's most historic towns, Kinsale has no shortage of old pubs. But the Spaniard, based on the same site for centuries, has a history like no other.
Built in the 1600s on the ruins of a castle, the original Castle pub was renamed the Spaniard in the 1960s as a nod to Don Juan d'Aquila, a Spanish hero at the Battle of Kinsale in 1601.
Address: Scilly, Kinsale, Co. Cork
2. The Mutton Lane Inn, Mutton Lane, Cork City
Hidden on a side street near the famous English Market, Mutton Lane Inn is a Cork institution. This candlelit pub takes its name from the lane where sheep were run into the market in the old days.
With no TV to encourage conversation and walls adorned with pictures celebrating the pub's heritage, it's the perfect place to while away an afternoon after shopping in the English Market.
Address: 3 Mutton Lane, Centre, Cork
1. Mansworth's Bar, Cobh
When this pub opened in 1868, it had a 24-hour licence to cater for the huge number of sailors docking at this famous harbour every day. Cobh was the last port of call for many emigrants leaving for America, and it was at Mansworth's where they might have had their final drink in Ireland.
Indeed, as the only modern-day Cobh pub to have been open in 1912, it is certain to have been the last stop of some of the Titanic's passengers before she left Cobh on her ill-fated voyage.
Address: 4-16 Midleton St, Kilgarvan, Cobh, Co. Cork
Get featured on Ireland Before You Die
Do you want to get your Irish business more online exposure? Especially to those interested in travelling the best places in Ireland? Then why not get a dedicated feature on Ireland Before You Die. Find out more 
here.