Eden McAllister has become the first Northern Irish contestant to win the Miss Great Britain pageant in nine years.
A lot has been going on for Eden McAllister recently. She just graduated from Northumbria University with First Class Honours in Criminology and Forensic Science.
She has also returned home to start a Masters in Law at Queen's University Belfast. But perhaps most thrilling of all, she is one of four Northern Irish contestants to have been crowned Miss Great Britain.
Making it to the top – one of four Northern Irish winners
McAllister is only the fourth Northern Irish contestant to win Miss Great Britain since it began in 1945, the UK's longest-running and most prestigious pageant. That's no mean feat for a girl from East Belfast.
Talking to Belfast Live, the student was dazed. "It was amazing, but it still hasn't settled in yet; I still can't quite believe it.
"I woke up this morning, and the first thing I saw was the crown and I thought 'this is real'. When it got down to the final two, I thought I would be thrilled to be the runner up and then they announced I had won.
"I couldn't stop shaking. That moment when they put the crown on my head I just felt full. I felt that I have achieved everything I had set out to do.
"I am so proud and also so proud to have done it for Belfast. It just shows that Belfast girls can do it!"
Where it all began – soaring in the pageant world
Eden is originally from Dundonald and attended Methodist College. In her teens, she launched her paeant career when she won Miss Teen Galaxy Ireland in 2016.
A year later, she made it into the top five of the Miss Northern Ireland contest and later was crowned Miss Pageant Girl UK in 2019. These are just some of the amazing titles that she has snatched up in recent years.
McAllister is following in the footsteps of Gemma Garrett, another contestant from Dundonald who took the Miss Great Britain Crown in 2007.
As well as juggling her pageantry success over the years, she's now taken her hand to returning to Belfast to study at Queen's University Belfast.
Living with spina bifida – a diagnosis that never held her back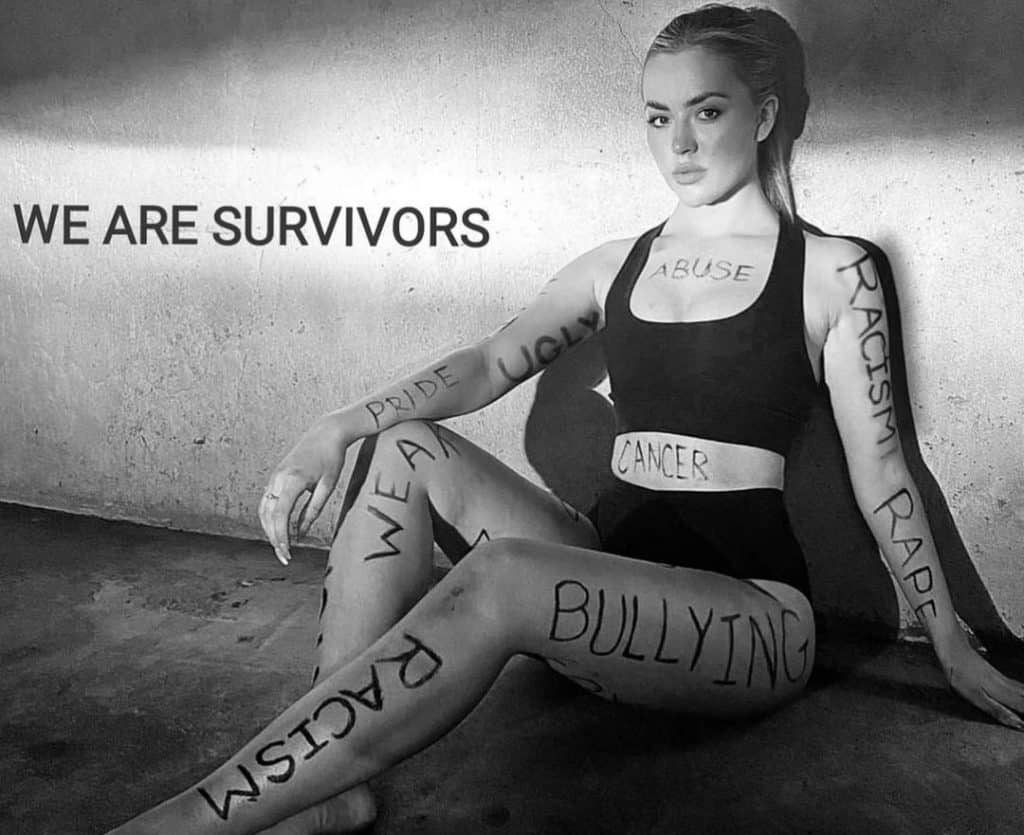 In her teens, Eden discovered that she had spina bifida, a condition where the spine doesn't develop properly in the womb.
Speaking about living with the condition, she stated that, "It was obviously a huge shock to receive that diagnosis later in life, but I've learned to live with it and to know my own limits."
However, the now 22-year-old has never let her diagnosis hold her back, and now proves to be an inspiration for people suffering from chronic illness.
"It certainly didn't stop me pursuing my dreams or pushing myself in any way," she proudly said.
An inspiration for other NI girls – knocking down the stigma surrounding the pageant world
From the outset, Eden proudly strove to prove Northern Ireland's worth and change the stigma that often surrounds the world of beauty pageantry.
Eden has insisted that, "Northern Ireland has been overlooked in the past.
"I gave it my all and worked so hard and all I ever wanted was to do Belfast and Northern Ireland proud."
She also explained how the stigma around beauty pageants often holds people back. "I want to change the stigma around what people think pageants are.
"It's for everyone and anyone. I want to inspire other young girls from Belfast and Northern Ireland if they have a dream to go for it and enter."