A 15-year-old girl from Newtownards, Northern Ireland, has been dubbed the world's fittest teenager after taking home the gold at the World CrossFit Games.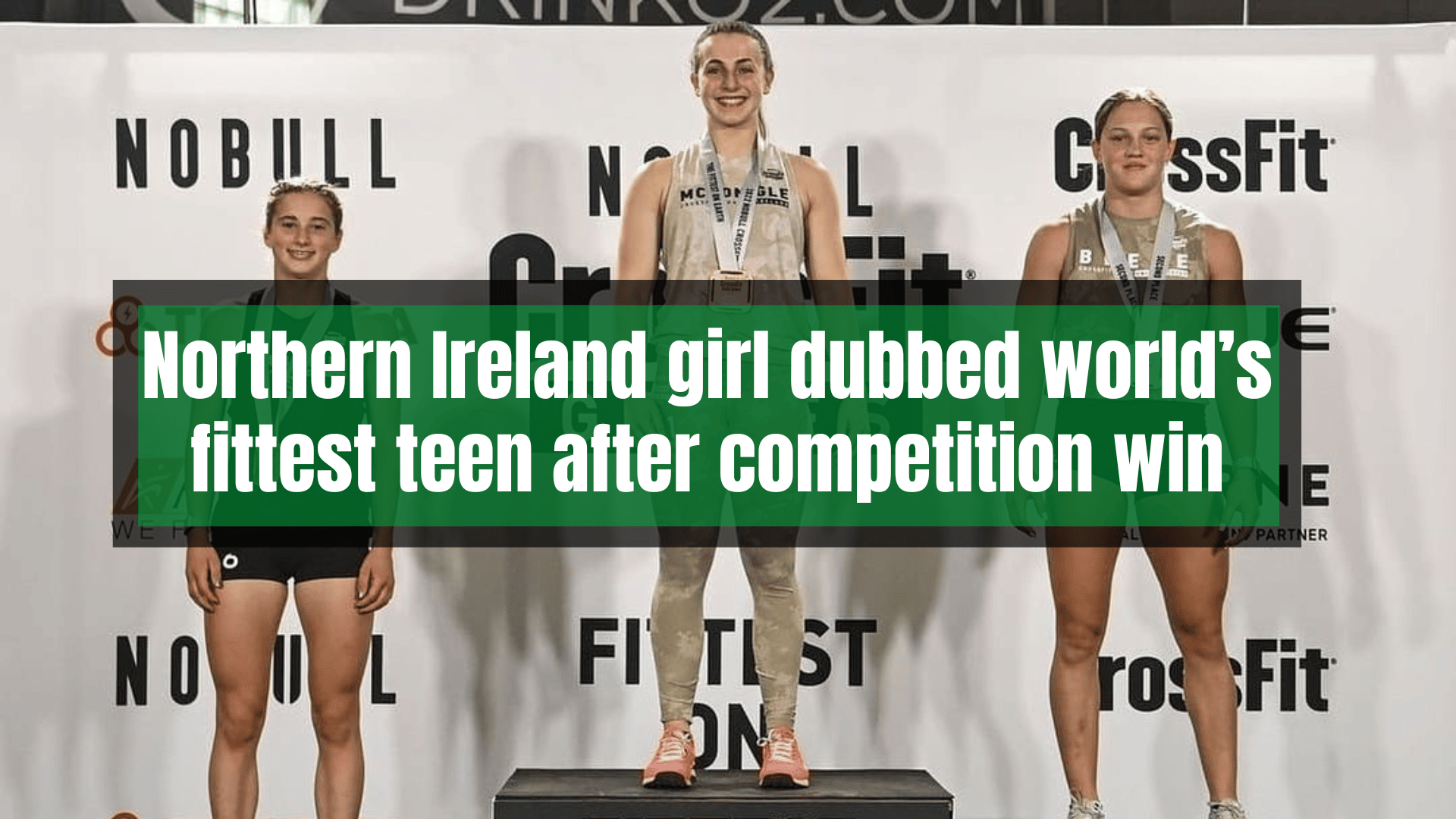 Lucy McGonigle has won the gold for her age group at the event, which took in Madison, Wisconsin, last weekend. She is the Northern Ireland girl dubbed the world's fittest teen.
The teen didn't stop there as she went on to take two bronze medals at the European Youth Weightlifting Championships in Poland this week.
Those who win at the CrossFit Games are labelled the world's fittest, and this teenager from Northern Ireland is the latest to join the prestigious ranks.
The World CrossFit Games – what it's all about
The World CrossFit Games is an annual competition where athletes are scored across a number of challenging exercises.
These include burpees, weightlifting, and pull-ups. This regime was created by American coach Greg Glassman. There are over 15,000 CrossFit-affiliated gyms across 160 countries.
When speaking to BBC's Good Morning Ulster, Lucy described the games as "basically every sport mushed into one."
Northern Ireland girl dubbed world's fittest teen – Lucy McGonigle of Newtownards
Lucy went on to say, "There's gymnastics, running, biking… a whole load of high-intensity interval-style training is what I do.
"I also do running, swimming, paddle boarding, weightlifting – (they) would be the main elements," she added.
The NI teen was awarded a silver medal at the competition last year, and this was her first time taking home the gold.
She developed an interest in CrossFit at a young age, having previously been a dedicated swimmer. She is currently supported by her coach, Sam Duckett.
"I'm proud after I know all the effort that's gone into it. I feel like it's good to finally compete and get the title I thought I deserved," she said.
Her coach saw potential from a young age – recognised talent
"From ten years old, I recognised how good she was… probably from when Lucy was thirteen-and-a-half, she also recognised how good she was, she won't admit it," her coach said.
Duckett praised her talent and willingness to take feedback. He said she was able to "pick up things straight away" as well as push through a "deep, dark cave" of pain.
Having secured two medals at this year's European Youth Weightlifting Championships, in which she deadlifted 148kg, Mr Duckett is anticipating further success for Lucy. He anticipates that she will someday compete in the Olympics.
You can find out more about the World CrossFit Games and other winners here.