From correct spelling, pronunciation, and meaning to fun facts and mythology, here's a look at one of the most popular Irish girl names of all time, Niamh.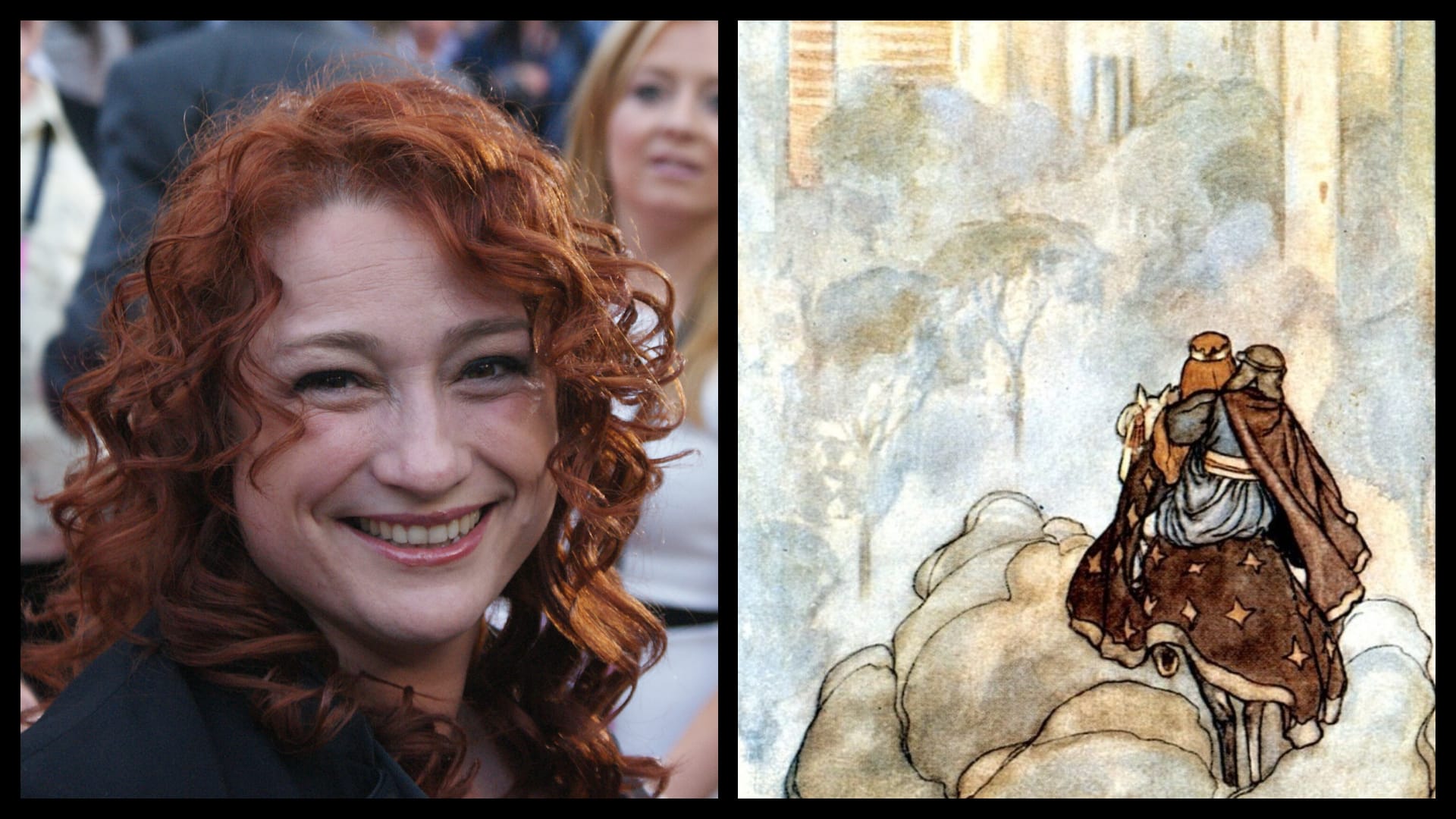 If your name is Niamh, you probably have had a life filled with pronunciation frustrations. Maybe you call yourself Eve on holiday, no one gets the proper spelling on Christmas cards, and you're a constant source of amazement to American tourists.
Honestly, forget about getting a keyring with your name on it. The Nicoles and Naomis of this world will never know the pain.
Don't worry; we're here to give you some background on one of the oldest and most popular Irish names around. Despite all the confusion, it's still a pretty cool name to have… and one of the most beautiful names about.
Learn more about the pronunciation and meaning of the Irish name Niamh below.
Meaning, pronunciation, and anglicisation – a fascinating insight
Niamh traditionally means "brightness and radiance", according to Irish legend. Not to be confused with the Irish spelling of Naomh, a different name meaning "saint".
Niamh is pronounced "neeve", with the letters "mh" producing a "v" sound in the correct spelling of the Irish form.
Over the water in England, the Irish spelling has changed and become popular as the Anglicised form, "Neve", with alternative spellings, "Nieve" or "Neave". Slightly different from the Irish version
Niamh in mythology – strong Irish roots and a place in Irish legend
Niamh is basically the Elsa of Irish mythology. According to Irish legend, she is known as Niamh Cinn-Óir, meaning Niamh of Golden Hair in Irish.
She's a beautiful princess, strong, and mysterious and has links with magic and faeries. She is also the daughter of Manannán mac Lir, god of the sea, and rides a magical white horse called Enbarr.
She rules over the land of Tír na nÓg (the land of eternal youth), and the story in which she features most is "Oisín in Tír na nÓg" from the Ossianic/Fenian Cycle of Irish mythology.
According to Irish legend, Niamh spotted Oisín from across the sea, a young warrior who was a part of the Fianna.
They swiftly fell in love, and she whisked him off to the land of Tír na nÓg so they could be young and in love together forever. They lived happily for 300 years in the faerie land.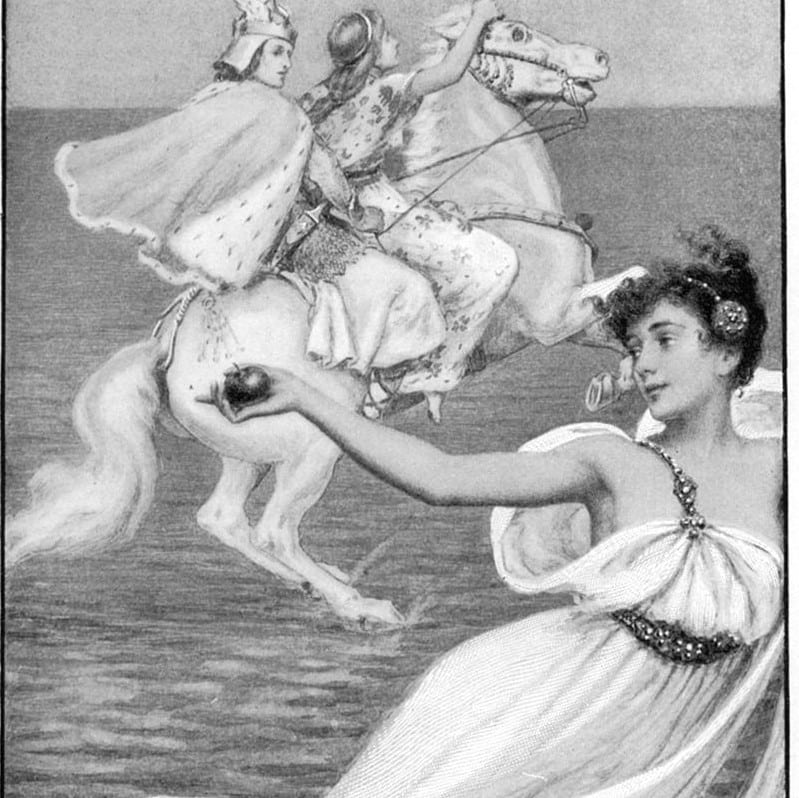 After some time, however, a small part of Oisín longed to see Ireland and his family again. Niamh loaned Oisín her horse, with the warning that, should his feet touch Irish soil, he would never be able to return to Tír na nÓg.
That Irish legend states that upon his return, Oisín found his childhood home covered in moss and his family long buried. Some men in his village informed him that the Fianna were only childhood stories told to them by their grandfathers.
Oisín offered to help them as they struggled to move a stone and fell from his horse in the process. The minute he touched the ground, he aged the 300 years he had spent with Niamh in Tír na nÓg, and their love story had a tragic end.
The medieval story of Niamh – a fascinating tale of Irish history
In the medieval version of the story from Irish history, Niamh is the daughter of the King of Munster, Aengus Tírech of ancient Ireland. She elopes with Oisín to Ulster, where they spent six weeks together.
Tragically, the story ends with her death as her father arrives with an army in tow. The first official account of Niamh in Tír na nÓg was in a poem by Mícheál Coimín around 1750.
The poem is thought to be based on traditional material from Irish history that has been lost or destroyed over the years. The first recorded use of the Irish form of this name was in 1910!
Famous Niamhs – on the stage and screen
As a popular name among Irish girls, there are some famous Niamhs across many different industries both in Ireland and overseas. Here are some you might have heard of.
Niamh Kavanagh is a famous Irish singer from Dublin and was the Irish winner of the Eurovision Song Contest in 1993 when it was held in Millstreet, County Cork.
She sang the song 'In Your Eyes' and also represented Ireland in 2010.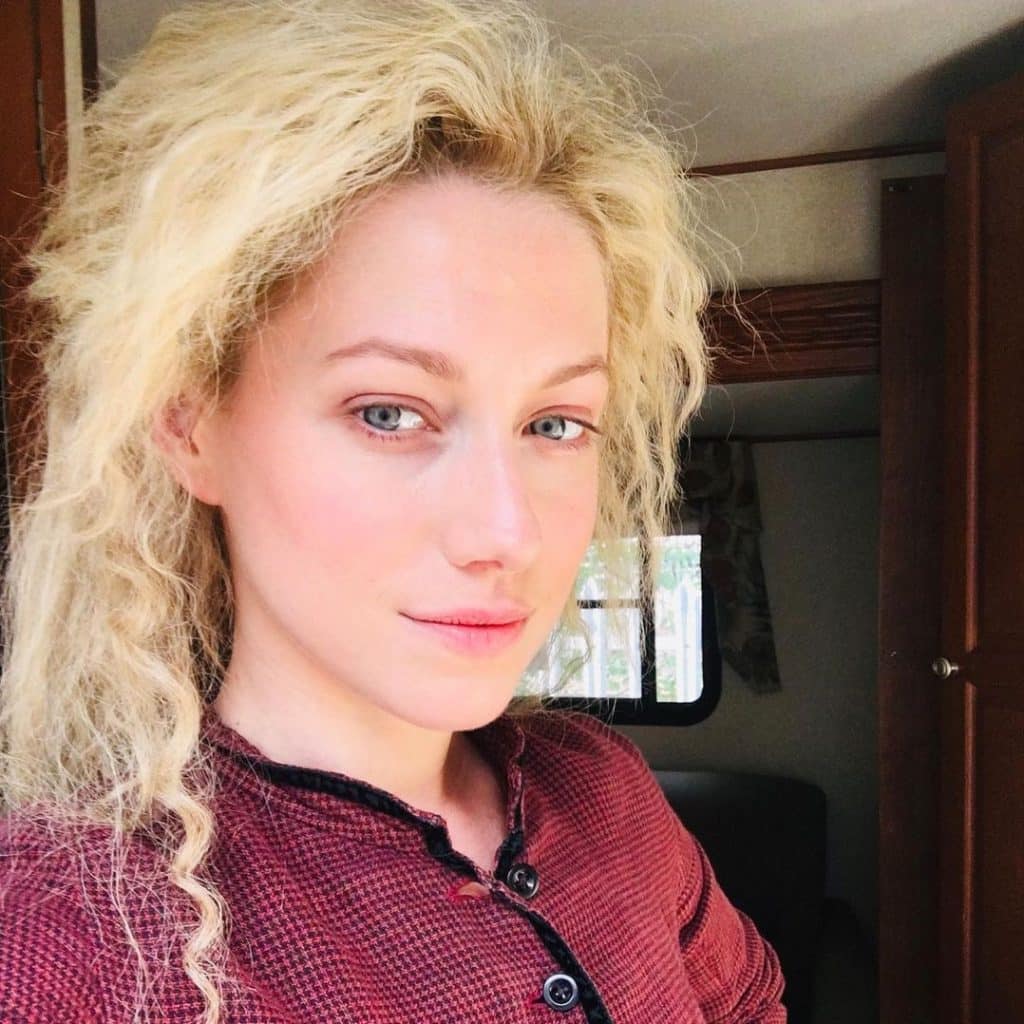 Niamh Walsh is an Irish actress from County Wicklow. She is best known for her role as Cara Martinez in Holby City (2015 to 2016).
Niamh Briggs from County Waterford was the captain of the female Irish rugby team when they won the Six Nations title in 2015.
Canadian actress Niamh Perry, Irish actress and singer Niamh Fahey from Northern Ireland, and Irish actress Niamh Cusack are some other well-known Niamhs.
Some fictional Niamhs include Niamh Quigley in the BBC television programme Ballykissangel and Niamh Connolly in Channel 4 TV series Father Ted. There is also a ship named LÉ Niamh (P52) in the Irish Naval Service. Pretty cool, right?
Memes – for a laugh
Now that all the educational stuff is out of the way, it's time for some memes. In the last few years, the name has featured in a few memes on Facebook and Twitter.
Due to its growing popularity in England and America, many are baffled by its Irish pronunciation.
All jokes aside, Irish baby names such as this are slowly bringing traditionally spelt Irish names onto the scene. They came alongside anglicised Irish names with a global impact such as Patrick, the name of Ireland's patron saint.
Keeping its original Irish form, rather than using the anglicised Neve, is a good way to educate the world on our language and Irish legend. Thus, the world can know how rich and unique our culture here in Ireland is through these beautiful names.
FAQs about the Irish name Niamh
How do you pronounce the name Niamh?
Niamh is pronounced "neeve", with the letters "mh" producing a "v" sound in the Irish form.
What does Niamh mean?
Niamh means "brightness and radiance".
How rare is the name Niamh?
The Irish name Niamh has steadily dropped in popularity in Ireland, since peaking at number five in 1999. In 2020, it ranked as the 86th most popular name in Ireland.