Fans of the show will be delighted to hear that the long-anticipated Derry Girls exhibition at the Tower Museum in Derry will open to visitors this July.
Preparing to showcase a treasure trove of original items from the series, courtesy of creator Lisa McGee and Hat Trick Productions, this exhibit is set to delight Derry Girls fans who visit.
It has now been revealed that the fantastic new collection of all things Derry Girls will officially open its doors at the Tower Museum on Monday, 3 July, with a special 90s-inspired opening event at 6 pm.
New Derry Girls exhibition will open to visitors this summer – a great new boost for Derry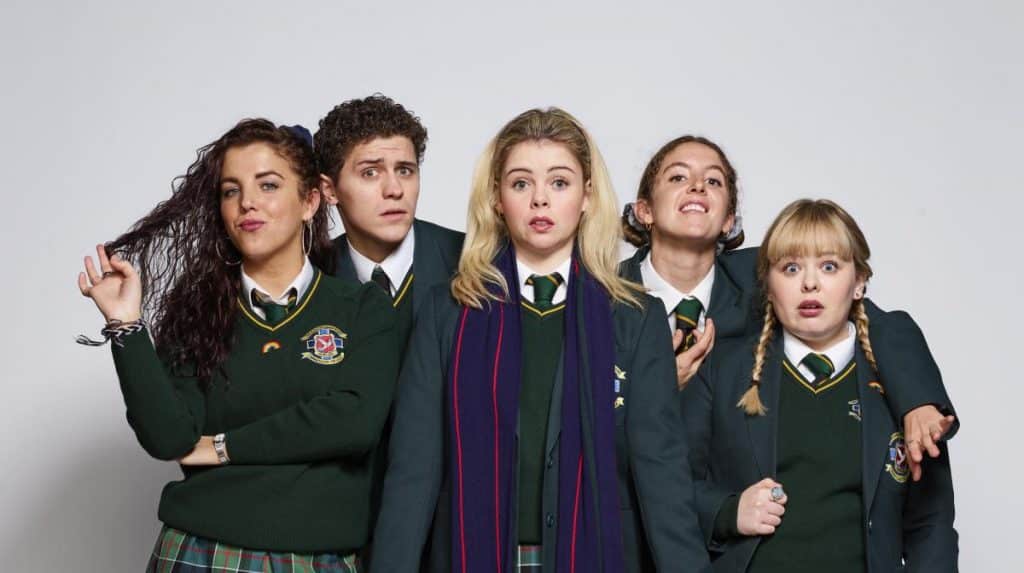 The new Derry Girls experience is expected to draw in fans and visitors from around the globe and will remain on display until the following year.
Announcing the opening date for the exhibition on 7 June, the Mayor of Derry and Strabane, Councillor Patricia Logue, said the experience would be a brilliant legacy for Derry.
"I am so excited to see the Derry Girls collection coming home to Derry where it will be warmly welcomed by everyone.
"I really want to thank Tourism NI for their support and both Lisa McGee and Hat Trick Productions for working with Council to establish this legacy for the series, bringing it back to its original roots".
What will be on display – iconic memorabilia from the show
For those visiting the iconic Derry Girls collection, you can expect to see memorabilia like Erin's diary, Aunt Sarah's famous pyjamas, Ma Mary's Woolworth's sweater, and the iconic Spice Girls costumes, to name a few.
Patricia Logue said that the new collection "will really be a major resource for Derry and help bring the story back to where Lisa McGee found her inspiration in the family, friends and the streets of this city where she grew up".
She also pointed out that thanks to the show, there has already been an upsurge in visitors wishing to find out more about the place the show takes place.
She said, "I look forward to the exhibition launch, and also plans to develop that experience throughout the city involving a range of partners dedicated to telling the story of Derry".
While the initial launch event is for invited guests, a small number of special tickets will be available for the public. There will be more information on this closer to the time.
An exciting new experience in Derry – open to the public on 4 July
There is already immense interest in the event. Aeidin McCarter, Head of Culture with Derry City and Strabane District Council, said, "We are just delighted to announce the opening of this exhibition which is a fitting tribute to Lisa McGee's creation and really takes it all back to its origins.
"It's an opportunity to tell the story right here in the city and for visitors to see it in the context of the place that Lisa wanted to celebrate".
After initial plans and a loan agreement with Hat Trick Productions, the exhibition will feature a variety of original set pieces, props, and dressings.
Furthermore, AR technology will be used to bring some interactive elements to the experience. The exhibition will open to the public on 4 July and will run until July 2024. Will you be visiting?