As the oldest building in the Tipperary town of Nenagh, Nenagh castle is both magnificently beautiful and rich in history. Here is everything you need to know about Nenagh Castle.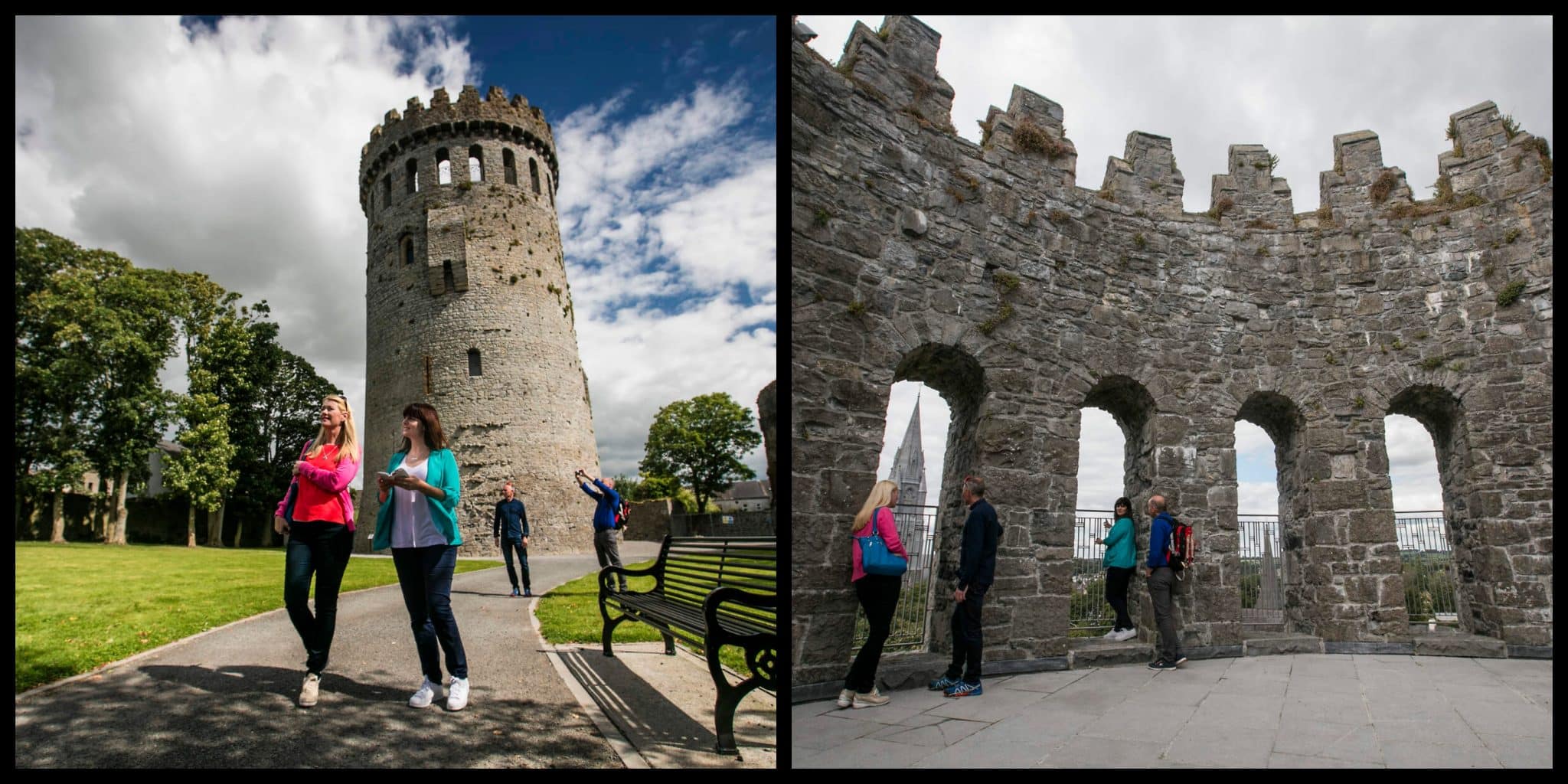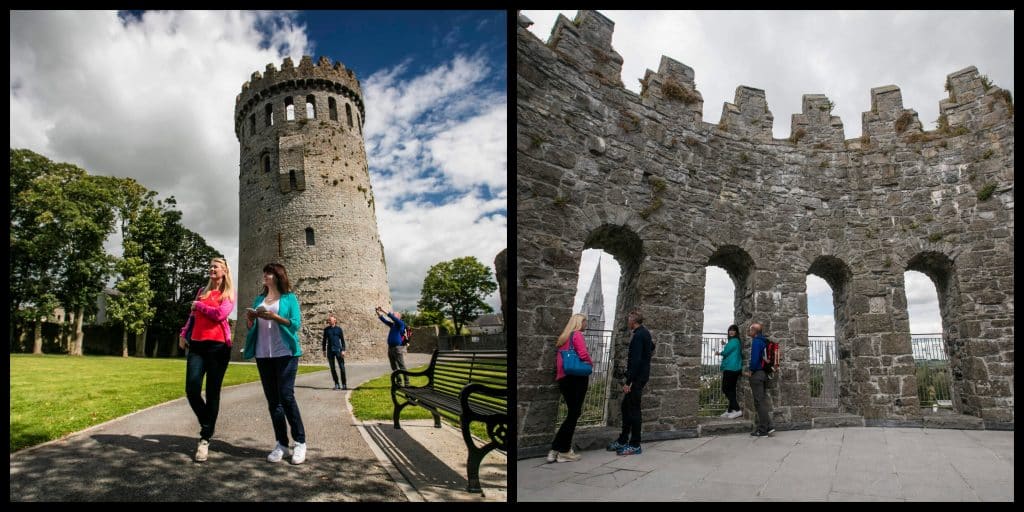 Nenagh Castle is a stunning 13th-century castle that is nestled in the heart of Nenagh town in County Tipperary. The tall castle tower overlooks the bustling town of Nenagh while also offering spectacular views of the nearby Tipperary countryside.
The castle was built in 1216 by Theobald FitzWalter and his son, Theobald Butler.
Once completed, Nenagh Castle served as the main seat of the Butler family until 1391. The Butler family would become the Earls and Dukes of Ormond, who would eventually rule from Kilkenny Castle for the next 500 years.
History – Nenagh Castle throughout the years
Nenagh Castle is one of the most historic castles in Ireland. It has been at the centre of local history and events over the years.
In 1332 a group of prisoners who were captured here escaped and managed to take over the castle. Some of the castle was burned before the prisoners were recaptured and returned to their cells.
Over the years since, the castle has changed hands multiple times and has battled tragedy and destruction.
However, today Nenagh Castle is Nenagh's top tourist attraction, attracting upwards of 15,000 visitors to it every year.
When to visit – opening times and more
The castle is open all year round; however, it is only open from Tuesday to Saturday.
The opening hours vary depending on the time of year, so it is best to ring up in advance to find out more details.
Although the castle is open during the winter months, it is only ever open for an hour or two a day due to the decreased demand.
What to see – delve into Ireland's history
Nenagh Castle is home to the finest cylindrical keep in all of Ireland. It stands at an impressive 90 ft (27.4 m) high and is the only tower that remains of the original structure.
The castle used to have four towers, which were surrounded by a five-sided courtyard.
Admire the thickness of the walls of the tower, which were built specifically for defence purposes.
At the base of the tower, the walls are approximately 16 ft (5 m) thick so that the keep could be protected against cannon fire and tunnelling.
The castle's interior has been beautifully restored in recent years and is dotted with information and history.
Be sure to ascend the 101 steps up the narrow spiral stone stairs to the top of this medieval keep. While it is quite steep, the views from the top are worth breaking a small sweat for!
Adjacent to the castle is the medieval Castle Garden, which is a small, well-kept garden.
This is the perfect place to admire Nenagh Castle, which looks exactly like the rook of a chessboard.
Things to know – useful information
You can visit and explore the castle and grounds of Nenagh Castle free of charge. There are guided tours available on request that are led by a local historian; these too are free of charge.
Nenagh can be a pretty busy town, and as such, parking can be quite tricky to find. We suggest parking in the Nenagh Courthouse car park but remember to pay and display.
Address: The Courthouse, Banba Square, Nenagh North, Nenagh, Co. Tipperary
Where to eat – tasty Irish food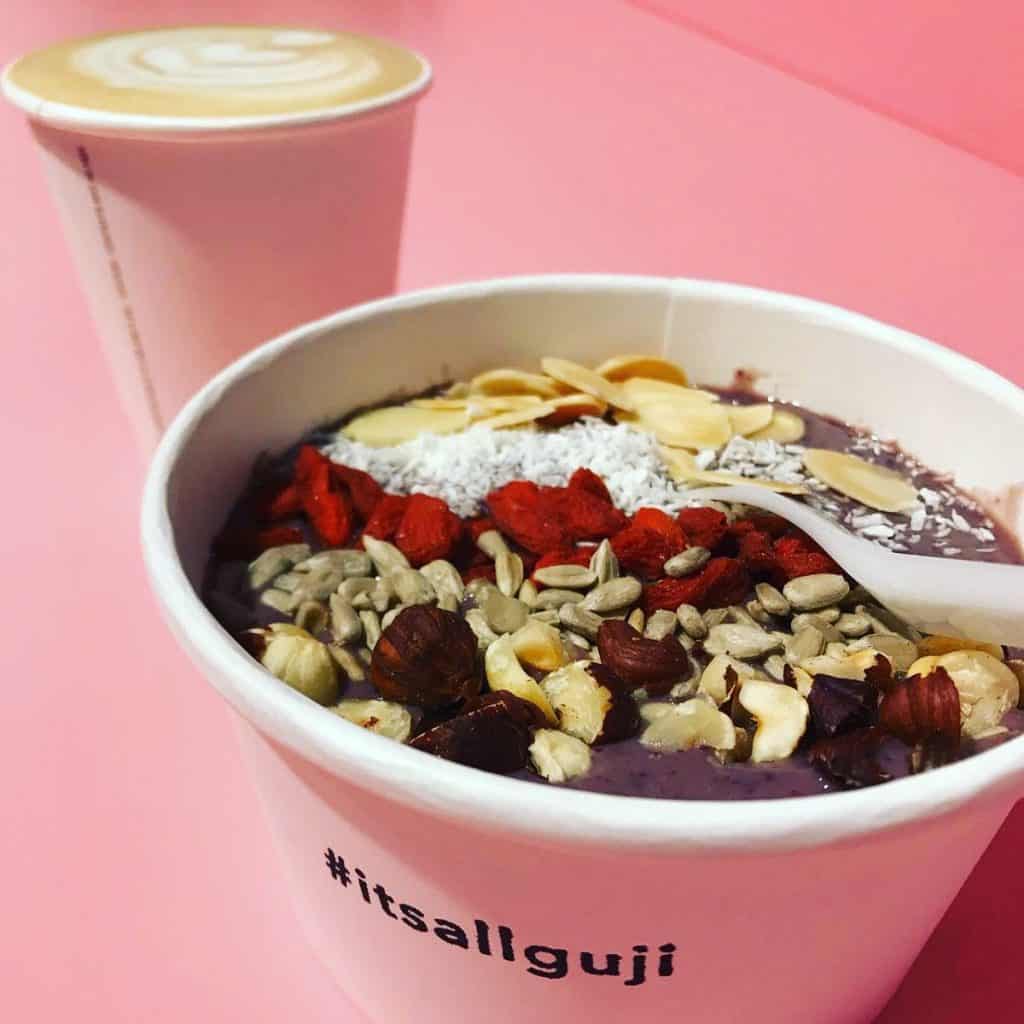 If you are looking for a delicious coffee and some yummy treats, we suggest heading to GUJI, a boutique coffee bar just a short stroll from Nenagh Castle.
They serve speciality coffee and home-baked treats every day. The interior of this coffee bar is exceptionally unique in that it is entirely pink in colour.
Address: Quintins Way, 10, Nenagh, Co. Tipperary, E45 TX92
If you are looking for something with a little bit more substance, head to the Pantry Café.
They offer delicious homemade salads, bread, scones, and a whole array of desserts. It is a very popular spot with the locals, and it is no wonder as their food is absolutely mouth-watering!
Address: Quintins Way, 12 Pearse St, Nenagh South, Nenagh, Co. Tipperary, E45 PH32
Where to stay – fantastic accommodation
Nenagh is home to the Abbey Court Hotel & Spa, which has a range of hotel rooms to suit everyone.
There is a pool, gym, jacuzzi, and sauna in their leisure centre, which guests have complimentary access to. The Abbey Court is the perfect place to act as a base for exploring Nenagh and the surrounding Tipperary towns.
Address: Dublin Rd, Nenagh South, Nenagh, Co. Tipperary, E45 KA99
What's nearby – what else to see
If you are looking for something to do that is nearby but is quite the hidden gem, we suggest heading to Portroe Quarry.
This is definitely one of the most beautiful places in the country, and it is just a short 15-minute drive from Nenagh Castle. Portroe Quarry is known as the blue lagoon after rising to fame on Instagram because of its incredible bright blue waters.