There was terrible news for motor racing fans in Northern Ireland recently as the country looks to be without the majority of their intended motorcycle road races for the 2023 calendar.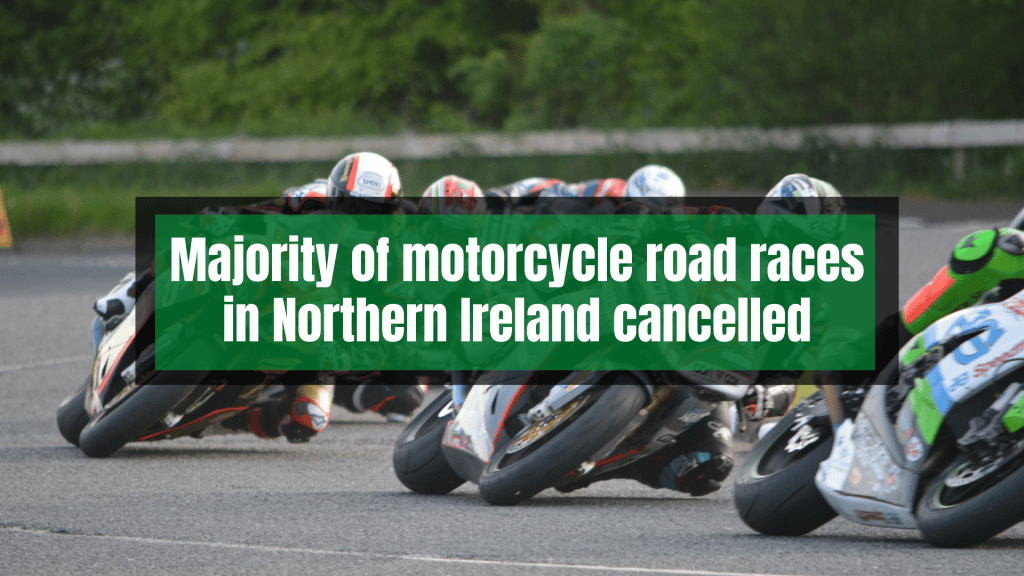 After an emergency meeting, the organising motorcycle racing clubs sadly concluded that it would be financially unviable for them to attempt to run motorcycle racing events in Northern Ireland.
The decision was made in the face of huge and unprecedented increases in insurance costs. This means 2023 will be without popular events such as road racing, trials, and short circuit racing.
Majority of motorcycle road races in Northern Ireland cancelled – terrible news for race fans
The decision is terrible news for fans of the sport, but organisers claim it was unavoidable.
The cancelled events include the Cookstown 100, Tandragee 100, and Armoy Race of Legends. The Ulster Grand Prix, Sunflower Trophy at Bishopscourt, and Ulster Superbike Championship have also been affected.
As of now, it's understood that the organisers of the North West 200, Northern Ireland's biggest outdoor sporting event, aim to pursue every possible avenue to ensure that this year's event still happens. Motocross remains unaffected.
Speaking about the need to cover costs by charging spectators, former racing champion Phillip McCallen said, "It's an absolute disaster. The general public have had free racing and for 50 years, and some people expect that to continue, but it can't.
"You don't go to Windsor Park and get in for nothing. So you shouldn't have free spectating at the North West 200, for example. It's about how we get that money from people into the organisation."
Soaring insurance charges – making running events extremely difficult
There seem to be many reasons why insurance costs have risen so much recently. Inflation and an overall increase in claims have had an effect. The sad deaths of six riders in the Isle of Man TT also cannot be overlooked.
Democratic Unionist Party MP Ian Paisley, a keen biker himself, said he hoped the announcement was premature.
Paisley also revealed that talks with international insurance companies were ongoing, aiming to extend councils' public liability insurance.
The future of motorcycle racing in Northern Ireland – looking bleak
Unless a solution is found, the future of motorcycle racing seems quite bleak.
Motorcycle Union of Ireland (Ulster Centre) chairman, John Dillon, said meetings had been held on Monday and Thursday. He remains hopeful as they continue to pursue their options.
"The consensus was that the costs proposed were, at this time, unsustainable for most clubs in order to provide the required public liability cover to run our planned events.
"The MCUI (UC) will, however, continue to pursue all options for the provision of public liability insurance should they arise in the near future."
Get featured on Ireland Before You Die
Do you want to get your Irish business more online exposure? Especially to those interested in travelling the best places in Ireland? Then why not get a dedicated feature on Ireland Before You Die. Find out more 
here.
Legal Disclaimer
We cover articles relating to many activities. Some of our articles showcase gaming and gambling as activities. While we do not take money for bets or own any gambling venues, we feel it is important that our readers know the risks of such venues or sites that we may mention in our articles. Gambling involves risk. Please only gamble with funds that you can comfortably afford to lose. See our legal disclaimer for more info.