Irish pubs can be found all over the world in some strange places. Here is our pick of the strangest and furthest places to find an Irish pub!
The tiny Silver's Irish Pub, Moscow, Russia – 1,736 MfD (Miles from Dublin)

Moscow, Russia: The tiny Silver's Irish Pub opened in 1997, and in a city (and country) awash with vodka, has been a beery haven for the city's expat crowd ever since.
The Tower, Baku, Azerbaijan – 2,721 MfD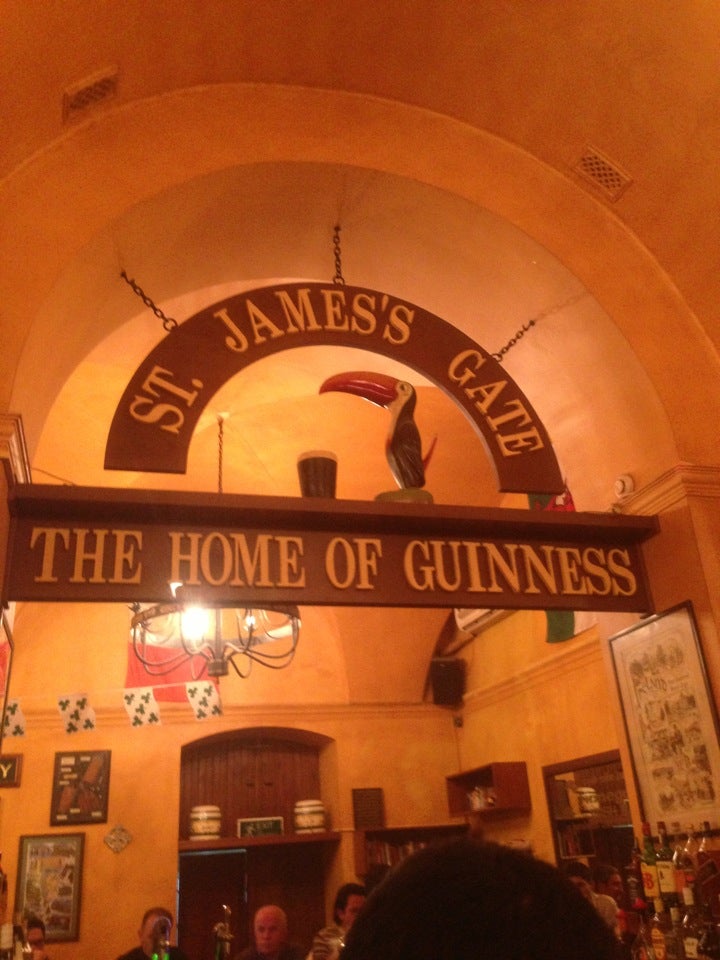 The capital of Azerbaijan is home to at least five Irish pubs, including The Tower, The Corner, Finnegan's, Shamrock, and O'Malleys, alongside a bunch of other British pubs, like the Caledonia and Britannia, kept in business by the city's large population of Scottish oil workers.
The Grand Khaan, Ulaanbaatar, Mongolia – 4,428 MfD

The Grand Khaan Irish Pub looks more like a mini-mall than a hole-in-the-wall, but it's still got Guinness. Unfortunately, that Guinness only comes in cans (!), according to a recent TripAdvisor reviewer, who also called it "the place to be if you are doing business in UB" and noted that they have "good pizza".
O'Hagan's, Lusaka, Zambia – 5,177 MfD

Lusaka, Zambia: Like many other cities that were once under British colonial rule, the capital of Zambia has at least two Irish pubs, McGinty's and O'Hagan's, the latter of which has been making some weird jokes on Facebook about Barack O'Bama visiting on St. Paddy's.
The Toucan, Wuhan, China – 5630 MfD
Wuhan, China: a city in central China which isn't a popular destination for westerners. In fact, there is very little western tourism to Wuhan and most of the locals can't speak English or Irish so this is why it's even more amazing that there is an Irish bar here! The Toucan Irish Pub is a tasteful Irish style bar with traditional Irish fixtures and fittings and is really unique in Wuhan. The bar offers reasonable prices in Wuhan for draught and bottled beers! And it serves some real Irish favorites such as Sausage & Mash and Beef & Guinness Pie.
Murphy's Irish pub, Osaka, Japan – 5,944 MfD

Osaka, Japan: Murphy's Irish pub claims to be the oldest in Japan, nestled on the sixth floor of a downtown building that looks a lot like a '50s-style rocketship. This bar was, believe it or not, actually the first place where I ever ordered a Guinness, when I was 16 years old and traveling alone in the Kansai region. I was there to try to make some expat friends and watch the hilariously bad North Korean Godzilla rip-off Pulgasari. The pint tasted great.
NEXT PAGE: Even further away…

Get featured on Ireland Before You Die

Do you want to get your Irish business more online exposure? Especially to those interested in travelling the best places in Ireland? Then why not get a dedicated feature on Ireland Before You Die. Find out more 

here.