There are many stunning towns on the Wild Atlantic Way to visit and experience when taking this critically acclaimed tourist route through the Irish countryside.
From scenic seaside towns to quaint and traditional villages full of character, there are many stunning towns on the Wild Atlantic Way, which is one of the best and most scenic cycle routes, that deserve to be seen and experienced when taking this famous tourist route.
In this article, we will list what we believe are the five most stunning towns on the Wild Atlantic Way that you can't afford to miss.
5. Eyeries, West Cork, Southern Peninsulas – located in the wild West Cork wilderness
Eyeries is a lively village which is located on a headland that overlooks Coulagh Bay. Within the town are many colourful houses and a pristine main street.
Eyeries is situated in the stunning West Cork wilderness and is a welcome reprieve for those travelling the quiet and isolated country roads.
4. Doolin, County Clare, Cliff Coast – one of the most popular destinations on Ireland's west coast
If you are a lover of thatched-roofed cottages and friendly and fun-filled pubs surrounded by stunning countryside, then Doolin is the town for you.
Besides its great traditional pubs, which are famous for their brilliant traditional music scene, the village also offers visitors the opportunity to take a walk along the Cliffs of Moher Coastal Walk.
The path along the way hugs the west coast from the cliffs and on out to the Burren, which is home to a dramatic karst limestone plateau.
3. Clifden, County Galway, Bay Coast – the "Capital of Connemara"
Clifden is commonly known as the "capital of Connemara". It is a lively town that is surrounded by beautiful scenery and is home to many great shops, traditional pubs, and seafood restaurants.
This town also acts as a great launching point for those wishing to do a number of outdoor activities.
This could include exploring nearby coral beaches, such as Mannin Bay, a horseback ride on the beach at Cleggan village, or exploring the picturesque Kylemore Abbey and Connemara National Park.
2. Dingle, County Kerry, Southern Peninsulas – a beautiful seaside town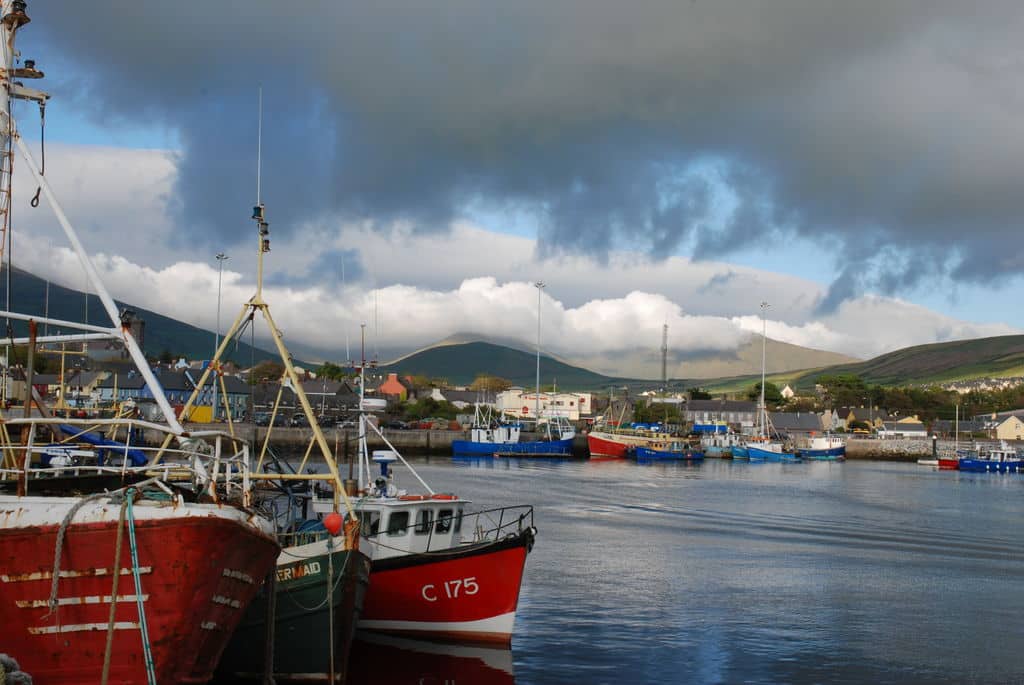 With bright and colourful shop fronts and cafés, Dingle is a beautiful seaside town that has a proud seafood heritage in its many excellent restaurants and pubs, which are known for their traditional charm.
As Dingle is located by the sea, it is the perfect example of what a Wild Atlantic town has to offer. It is also rich in culture as it is home to many different types of festivals throughout the year.
Also, as it is home to many of the country's greatest pubs, you will be guaranteed a great night. While there, why not try some local brews, such as Dingle Gin or Tom Crean's beer.
1. Westport, County Mayo, Bay Coast – the most stunning town on the Wild Atlantic Way
In first place on our list of the five most stunning towns on the Wild Atlantic Way is Westport in County Mayo. In our humble opinion, it is the most stunning town on the Wild Atlantic Way and one that you must make a priority to visit.
From pirate queens, scenic nature trails, and full-of-character pubs, such as Matt Molloy's, there is so much to do in Westport.
For those who are looking for exciting outdoor activities, there is sure to be no shortage in Westport.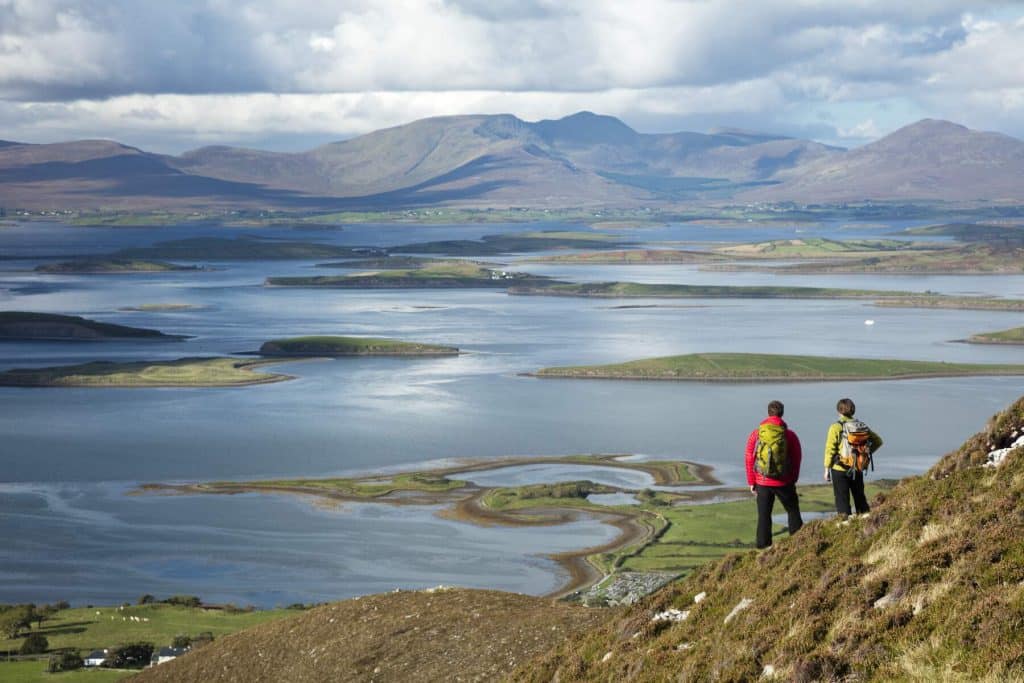 You can do anything from cycling out to Achill Island along the Great Western Greenway, which is one of the most scenic cycle routes in County Mayo, to climbing the historic Croagh Patrick, as well as canoeing around the many islands that dot Clew Bay.
Whether you enjoy a quiet pint in a lively pub or the thrill of outdoor adventure, then you will find everything that you need and more in the stunning Wild Atlantic Way town of Westport.
Have you been to any of these stunning towns? Check out our book on the ultimate guide to The Wild Atlantic Way HERE.