"He who has water and peat on his farm has the world his own way." – an Old Irish Proverb.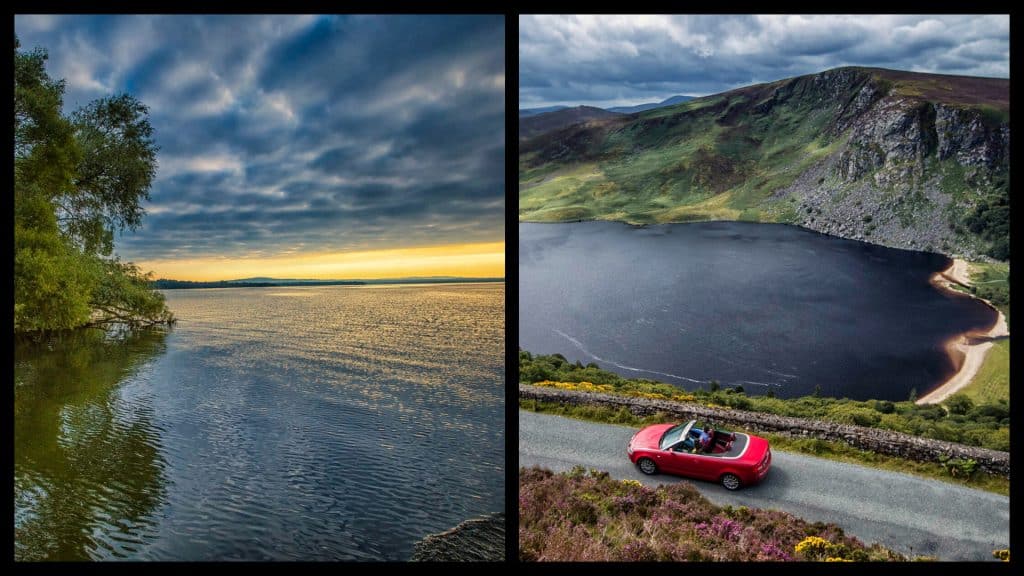 The power of water is recognized worldwide, but when experienced on the most beautiful lakes in Ireland, surrounded by breathtaking scenery, it is a gift to behold.
Each lake has its own unique qualities and distinct beauty. Plus, some even offer the perfect spot to fish, bird watch, or just take a breath!
In this article, we look at ten of the most beautiful lakes to visit on the Emerald Isle.
10. Lough Cullin, Co. Mayo – for ancient mysticism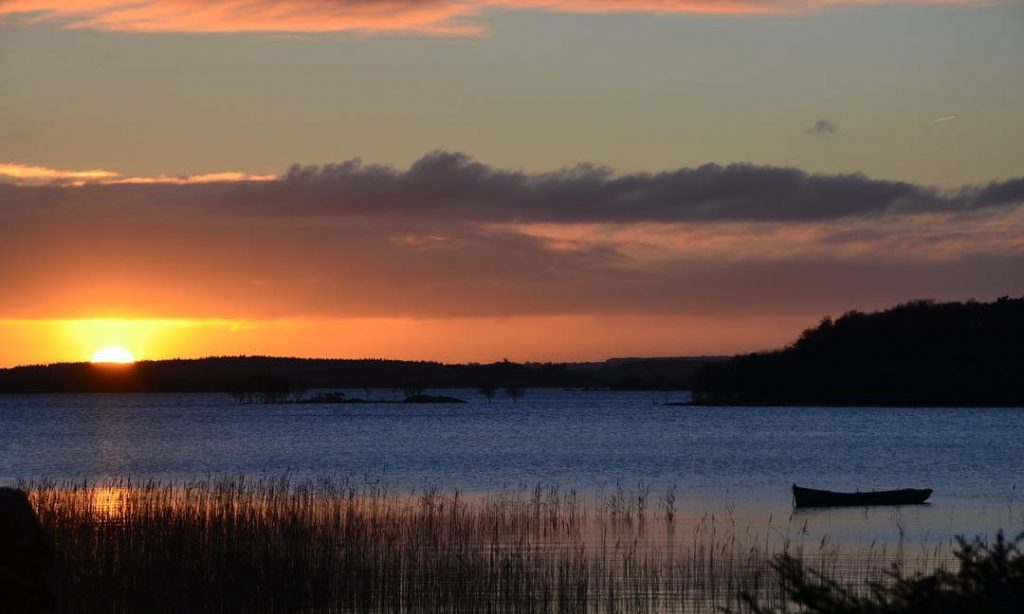 First up on our list of the most beautiful lakes in Ireland is Lough Cullin in County Mayo.
Lough Cullin appears in a Celtic Myth in which Fionn mac Cumhaill comes across a wild boar while hunting with his wolfhounds, Cullin and Conn. As they chase the boar, water pours from its feet, and as days pass, a lake appears.
Conn overtakes Cullin but drowns in the lake ahead before the boar swims back to safety. The second hound, Cullin, drowns further south. Legend has it, Lough Cullin and Lough Conn were thus created.
9. Lough Corrib, Co. Galway – for game angling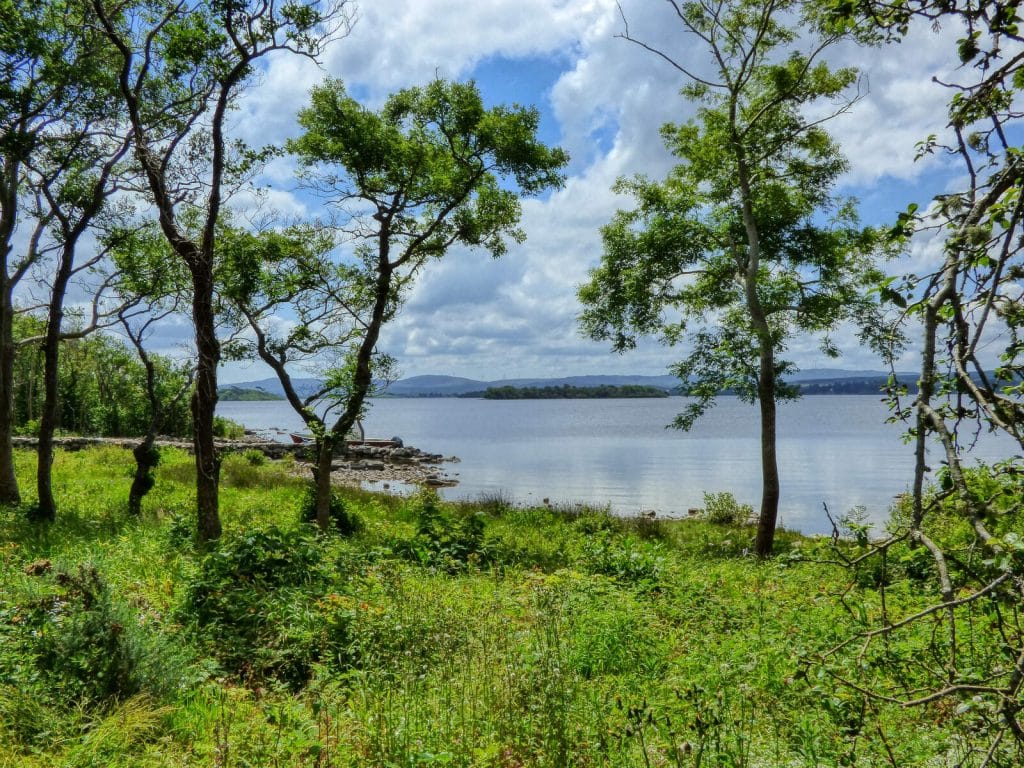 The second largest lake in Ireland, Lough Corrib, is in the West of Ireland. Most of the lake lies in Galway, with a small part of its northeast corner in Mayo.
This stunning lake is a popular spot for game angling and has 365 islands, including Inchagoill, famous for its enchanted woodlands and spectacular views of Connemara.
Lough Corrib drains via the Corrib River into Galway Bay and is a must-see for anyone who loves the West.
8. Lough Ree, Co. Longford, Westmeath, and Roscommon – the 'Lake of Kings'
Set in the Midlands, Lough Ree runs through three counties and is a popular holiday location for tourists.
The second largest lake on the River Shannon, the so-called 'Lake of Kings' attracts visitors all year round with restaurants, shops, and heritage trails stretching from Lanesborough in Longford to Athlone in Westmeath to enjoy.
7. Lough Derg, Co. Donegal – for spiritual reflection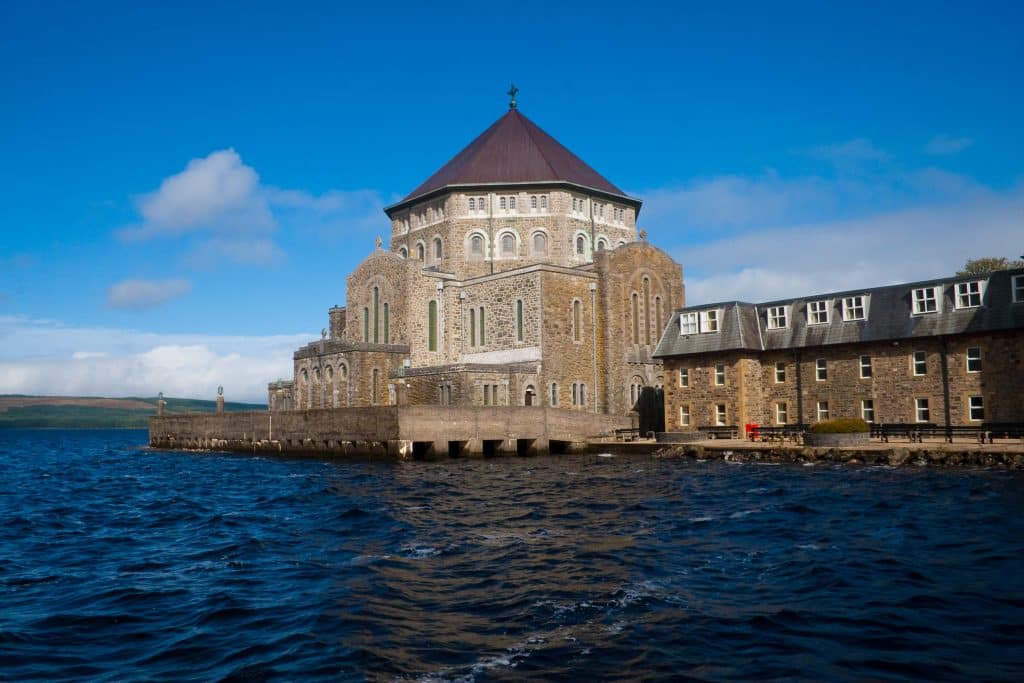 Located in Donegal, Lough Derg is a place of spiritual reflection for many.
Referred to as Saint Patrick's Purgatory, it has been offering retreats and pilgrimages for over a thousand years. Its 'Island of Quiet Miracles' is renowned for its healing power and as a sanctuary to escape everyday life.
6. Lough Allen, Co. Leitrim – for fishing competitions
Lough Allen is another of the three main lakes on the River Shannon. Most of it is in Leitrim, with a smaller part in Roscommon.
An angler's paradise, it hosts national and international angling competitions throughout the season.
Although noted as a pike fishery, Lough Allen also holds an excellent brown trout and coarse fish stock.
5. Lough Erne, Co. Fermanagh – for endless islands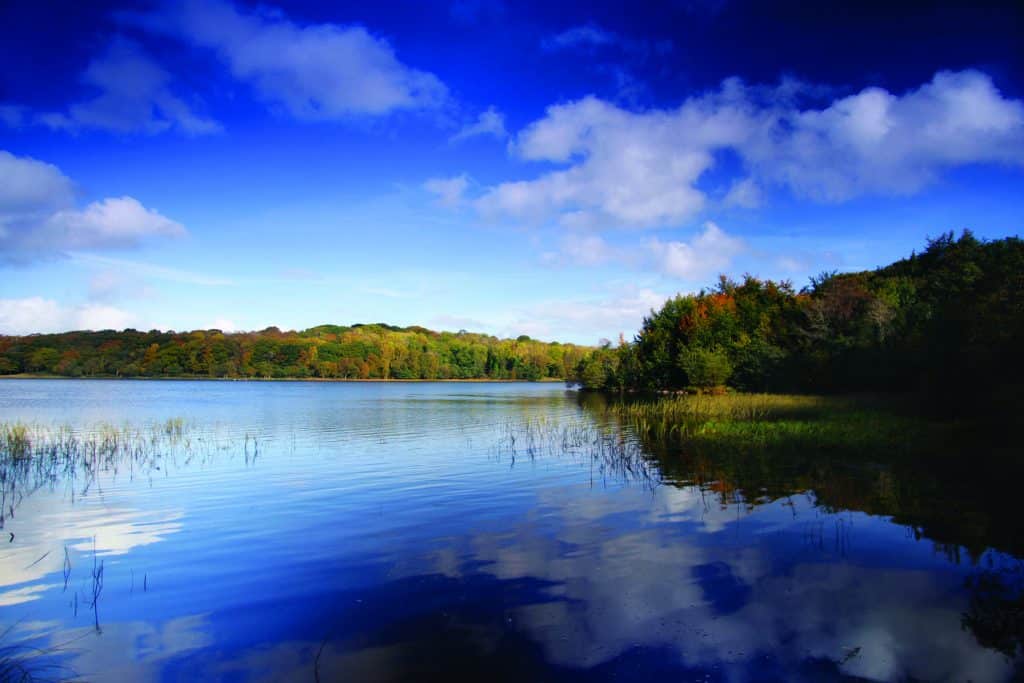 Next up on our list of the most beautiful lakes in Ireland is Lough Erne in County Fermanagh.
Believed to be named after a goddess named Erann, this lake in Northern Ireland is one of mythical beauty. It has 154 islands, including Boa Island, and many coves and inlets.
Its 42 km (26 miles) almost to the Atlantic is known to be a challenge to navigate high winds.
4. Lough Tay, Co. Wicklow – in honour of the 'black stuff'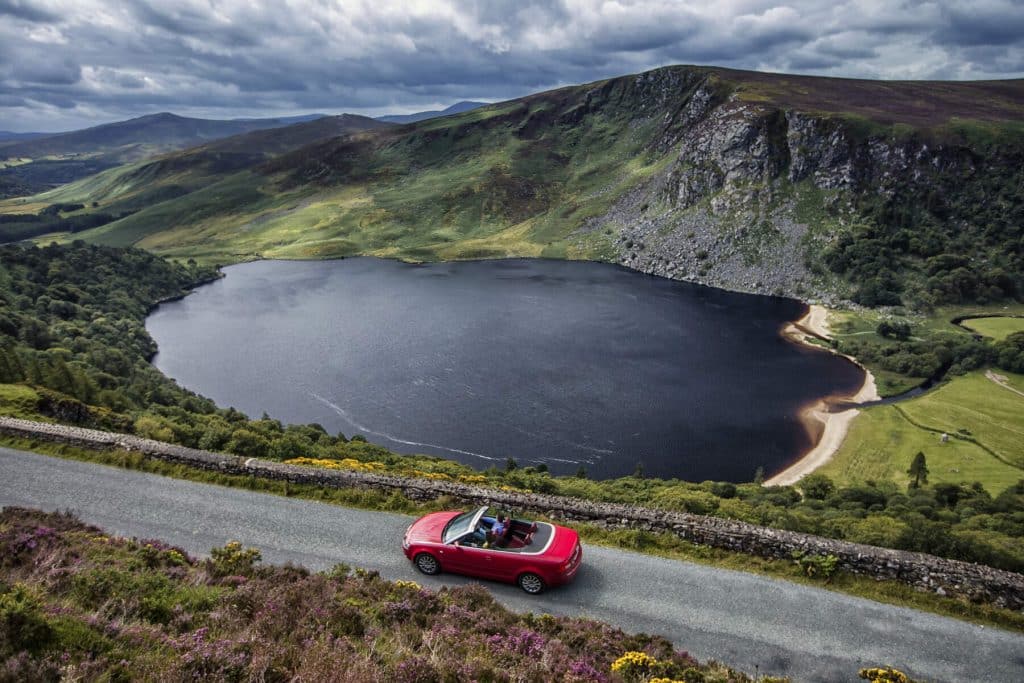 The Guinness Lake, or Lough Tay, is a breathtaking sight to behold. It is nestled in the Wicklow Mountains and popular with seasoned trail walkers.
Imported by the Guinness family, a white sandy beach at the north of the lake makes it a unique spot often visited by keen photographers.
3. Lough Neagh, Northern Ireland – for wildlife and tranquillity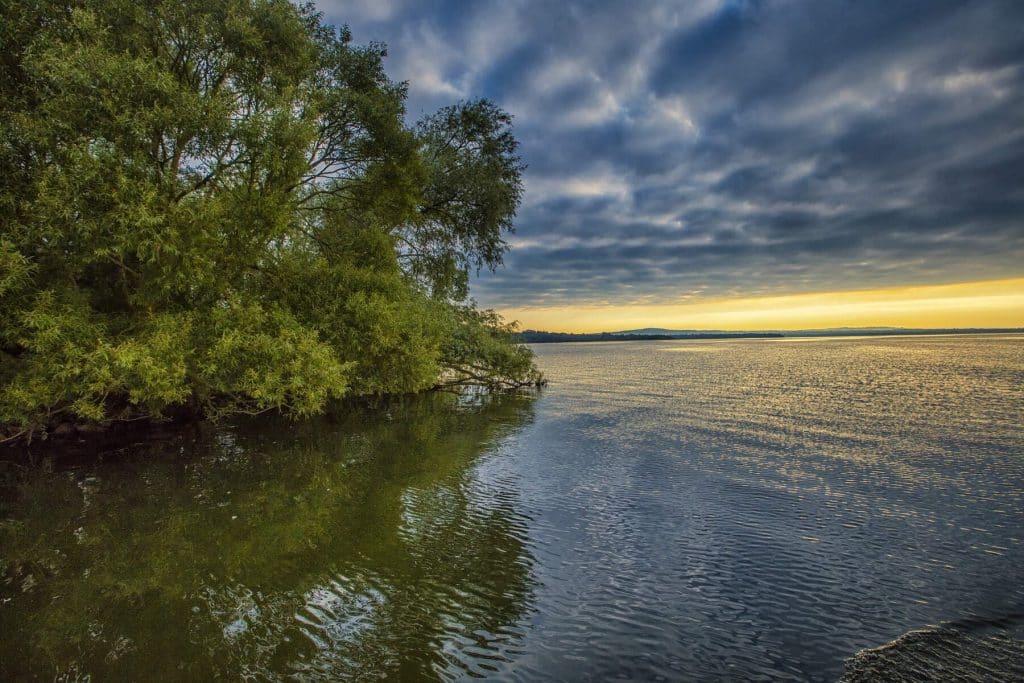 The largest lake in Ireland, Lough Neagh, is a haven for wildlife and offers the perfect place to soak up the tranquillity and natural beauty.
Five of the six counties of Northern Ireland – Fermanagh being the exception – have shores on the lough with its area split among them. Its two secluded islands can be visited by boat, and there are tons of water-based activities to enjoy on the lake.
2. Lough Leane, Co. Kerry – the 'Lake of Learning'
The 'Lake of Learning' is the largest of the three Lakes of Killarney and sits around the island of Innisfallen. The island is home to a monastery historically believed to have schooled King Brian Boru.
Guided boat trips are available to take across the three lakes, with Lough Leane well-known for its brown trout and salmon fishing.
1. Glendalough, Co. Wicklow – for a world-famous attraction
Glendalough is unsurprisingly one of the most popular tourist destinations in Ireland. This stunning lake and surrounding area are enough to calm the most stressed of minds.
Set in the Wicklow Mountains National Park, 'the valley of the two lakes' is steeped in history and rich in natural beauty. Thus, it had to make our list of the most beautiful lakes in Ireland.
It is home to the world-famous Monastic City founded in the 6th-century by Saint Kevin, including the Round Tower overlooking the serene lough and rugged landscape below.