A Maureen O'Hara statue in West Cork has been removed only two days after its grand unveiling as locals can't see the resemblance.
A statue of Hollywood star Maureen O'Hara was recently unveiled in Glengarriff, West Cork. However, it was quickly taken down after it was met with fierce criticism from locals.
The bronze statue of the beloved Irish-American actress was taken down just two days after its unveiling.
It was met with much criticism from locals. Visit Glengarriff confirmed on their Facebook page that the statue has been removed.
A happy occasion – met with much criticism
On the day the Maureen O'Hara statue in West Cork was erected, Visit Glengarriff took to Facebook to say, "We are delighted to say the long-awaited statue of Maureen O'Hara has been erected in Glengarriff today."
Two short days later, the tourism page would be posting something completely different. "The statue was removed today," they posted.
"We don't have any further information at this point, but we will let you know about how our beloved Maureen is going to be remembered in the village in the long term."
Unhappy locals – the statue was met with disdain
Local people took to social media to share their frustrations with the Maureen O'Hara statue in West Cork.
Many made clear their belief that the statue was an injustice to the Irish-American beauty. They believe that in the statue, O'Hara was unrecognisable.
One person said, "Melt it down and start again. Maureen O'Hara was a true beauty. This does her a disservice."
Another said the statue was an insult to the people of Glengarriff, and several likened the bronze statue to a "banshee".
Maureen O'Hara and Glengarriff – a place she once called home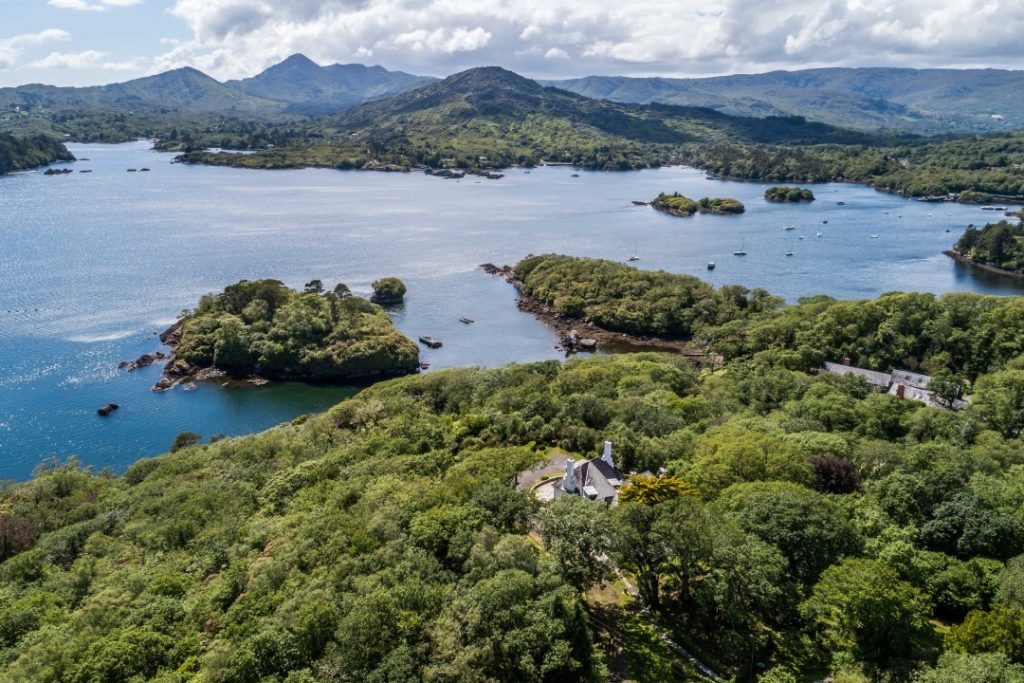 There is a special connection between Maureen O'Hara and the town and people of Glengarriff. This was where she spent her last years on the Emerald Isle.
The Dublin-born actress and her husband, Captain Charles F. Blair, Jr, bought Lugdine Park in Glengarriff in 1970, eight years before her husband died in a plane crash.
O'Hara settled in Lugdine Park in 2005 permanently. This was before moving to the United States to live with her grandson and his family in Idaho in 2014, the year before she passed away.
Despite the reactions to the Maureen O'Hara statue in West Cork, there have been successful representations of the star elsewhere in Ireland.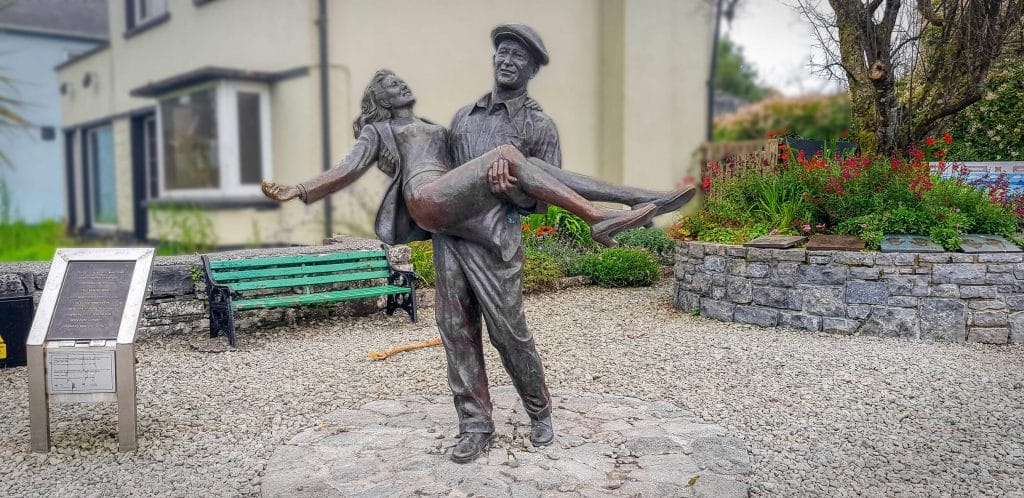 In 2013, a statue of John Wayne and Maureen O'Hara from their famous film The Quiet Man was installed in Cong, County Mayo.
However, it was met with a different reaction entirely. Locals and tourists alike adore the classicly posed statue from the film. People still flock to it to take pictures and reenactments.
Sadly, Glengarriff's statue of the Hollywood star didn't quite meet expectations. We wonder, as per their Facebook post, what the next step will be in remembering the beloved star in the place that was once her home.