eFlow is an Irish toll booth which was introduced in 2008 on the M50 motorway that provides a ring road around Dublin city.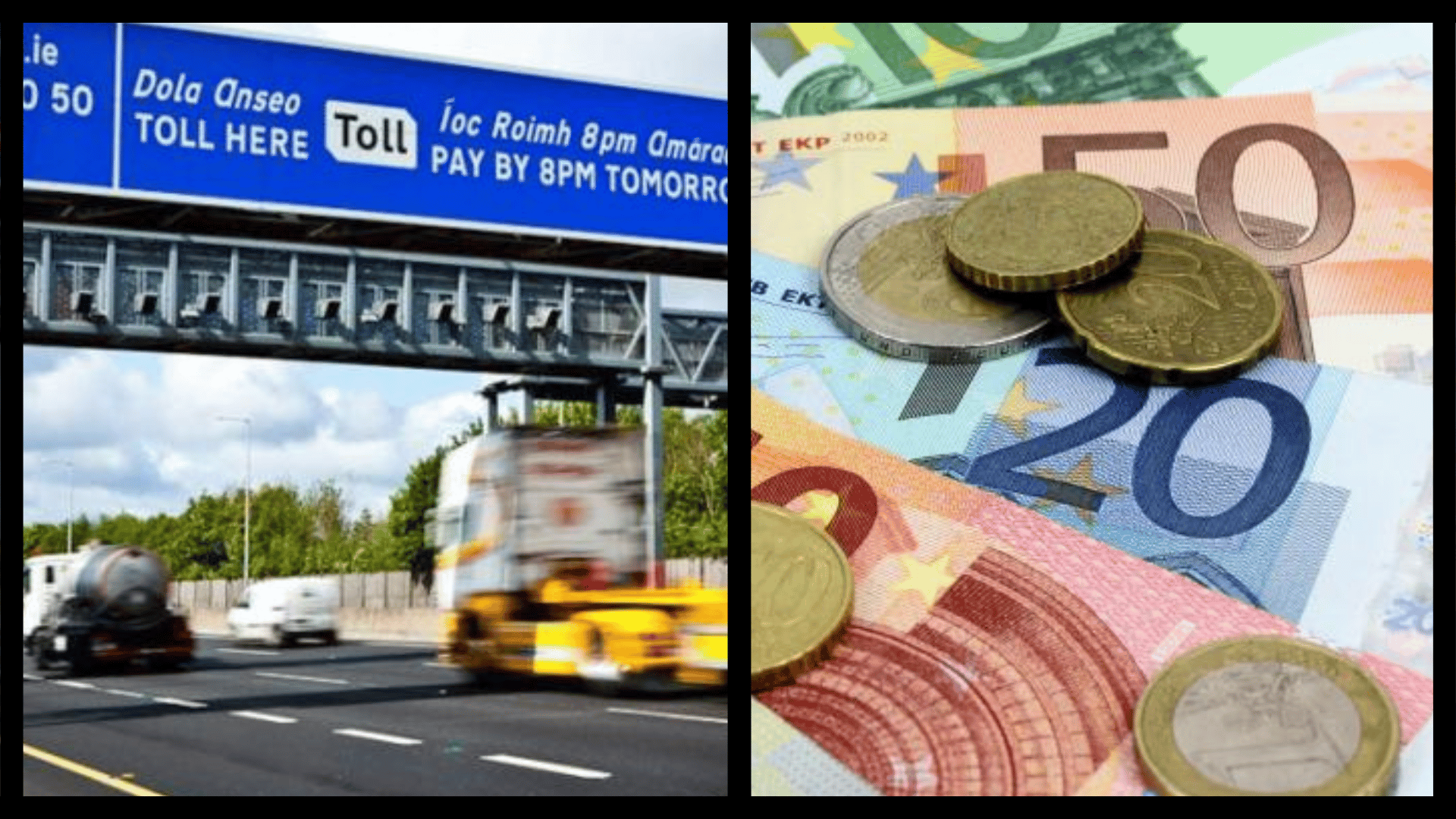 The eFlow toll system eliminates traditional tollbooths, where you must pay with exact coins or at a cashier.
Instead, eFlow manages the collection of toll fees electronically as cars pass the "virtual toll" point. There is no physical stop system in place.
Here is everything you know, from how to pay and penalties to exemptions and more important details.
Ireland Before You Die's top tips and facts about the M50 toll:
Dublin's M50 toll uses barrier-free vehicle recognition technology to record number plates.
For new road users, the easiest way to pay your M50 toll is by pre-paying.
You can pre-pay for the M50 toll over the phone by calling +353 1 4610122 or 0818 501050, or you can pay in person with cash or card at any retail outlet with Payzone signs.
Register for an account with eFlow at eToll.ie. You can find other tag providers here too.
If you forget to pay the M50, penalties will continue to be added to your fee until you make the payment.
If you are renting a car on your trip to Ireland, be sure to read the ins and outs of the m50 toll below.
Where is the M50 Toll? − the location
This "virtual toll" is located on the M50 motorway in Dublin, between Junction 6 (N3 Blanchardstown) and Junction 7 (N4 Lucan).
There will be signs indicating the toll on the approach in either direction. On crossing the toll, there will be a purple "TOLL HERE" sign and a string of cameras overhead, clocking registrations.
Toll costs − dependent on the vehicle
The cost of the M50 toll depends on the vehicle you are driving (October 2022):
Unpaid tolls and penalties − how to avoid
If you are unregistered, (and do not have an account with eFlow or an electronic tag provider), you must make a toll payment before 8 pm the following day.
If you do not, €3.00 will be added to your charge. A penalty letter will also be issued to the address registered to the vehicle in question. After 14 days, an additional late payment penalty of €41.50 will be added to the penalty.
If the toll charge remains unpaid after 72 days, an additional penalty charge of €104 will be added on top of that. If the payment continues to remain outstanding, legal proceedings may be carried out.
How to pay − online payments
There are many ways to pay your M50 eFlow toll. Unregistered users can simply pay online before their journey or by 8 pm the following day penalty-free.
The two easiest methods, however, are via the M50 Video Account (eFlow account) and a tag provider (a system to help pay toll charges for frequent motorway users).
M50 Video Account
This auto-pay account manages all of your toll fees with a reduction of €0.50 per journey. This means that whenever you pass a toll, your account will automatically be charged, and you will not have to pay manually.
Tag Provider
This is another type of auto-pay which is best suited for those who use motorway tolls often.
The driver rents a "tag" for €1.23 per month, and this enables the driver to use the "express lane" at any toll in Ireland.
It also offers great savings on toll fees, too. For example, a reduction of €1.10 per M50 journey. See more benefits of prepayment here.
RELATED: everything you need to know about renting a car in Ireland
When to pay − useful info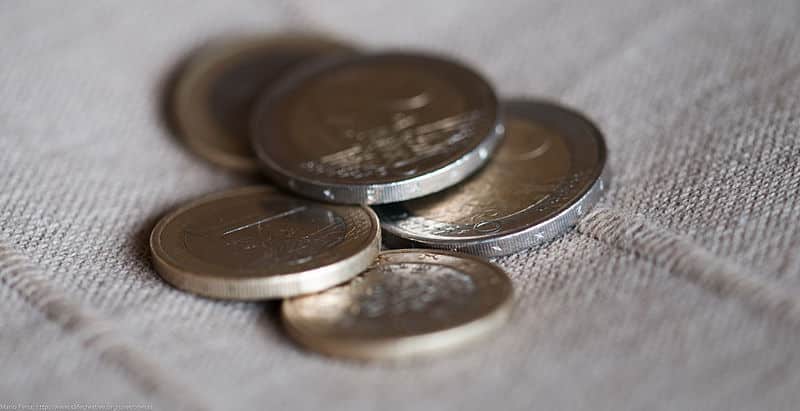 If you have an auto-pay account (either an eFlow account or a tag provider), you will be charged automatically.
If you are unregistered, you have until 8 pm the following day to pay the toll.
Vehicle exemptions − motorbikes and more
The following vehicles are exempt from paying toll fees:
Motorcycles
Vehicles modified for disabled use
Garda and ambulance vehicles
Fingal County Council vehicles
Army vehicles
Vehicles performing maintenance on the M50
Electric vehicle − certain reductions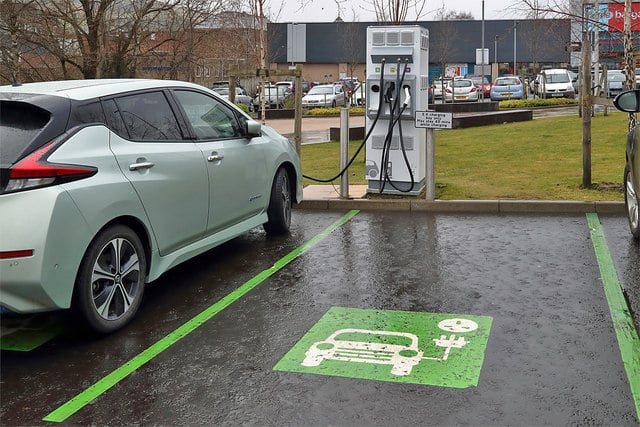 As an extension of the Electric Vehicle Toll Incentive Scheme introduced in June 2018, the Low Emission Vehicle Toll Incentive (LEVTI) was introduced as a result of a new budget in 2020.
The new scheme will run until December this year (2022) and varies depending on the toll collection location.
Eligible vehicles must be registered and approved for the LEVTI Scheme by a participating Tag Provider.
Eligible vehicles include Battery Electric Vehicles, Fuel Cell Electric Vehicles, and Plug-in Hybrid Vehicles. Please note that Conventional hybrid vehicles are not included in the Scheme.
To find out specifics about varying costs, reductions, and peak times, visit the LEVTI section of the eFlow website here.
Who is eFlow? − about the company
eFlow is the operator of the barrier-free tolling system on the M50. eFlow has a registered business name of Transport Infrastructure Ireland (TII).
All fares and penalties collected from the toll go directly to TII, which uses this money for network improvement and road maintenance.
Your questions answered about the M50 toll
If you still have questions, we have you covered! In this section, we've compiled some of our readers' most frequently asked questions and popular questions that have been asked online about this topic.
Is the M50 privately owned?
No, the M50 is a public infrastructure of the Irish government, managed by TII.
Can I "skip" the eFlow toll?
Yes, if you do not pass the toll by choosing to exit the M50 motorway, you will not be charged.
Who does the money for the toll go to?
All the money collected from the toll, including penalties and the M50 toll road, goes straight to TII.