Tralee is a beautiful base for exploring the Kingdom of Kerry, and these are some excellent luxury spa hotels to cosy up in during your visit.
Tralee is the largest town in County Kerry. It is best known for its international festival known as The Rose of Tralee, celebrated by Irish communities all over the world.
It's a great starting point for discovering the iconic and scenic Dingle Peninsula, as well as The Ring of Kerry. Tralee has quickly become a firm favourite to use as a base.
As well as being ideally located for discovering the Kingdom of Kerry, there are plenty of things to do right in Tralee city and plenty of fun activities to enjoy in the nearby surrounding areas.
For example, walking parts of The Kerry Way, golfing at Tralee Golf Club, as well as visiting Tralee Bay Wetlands and Eco Park, which make it an ideal destination for all ages and all interests.
For a comfortable and memorable stay, some of the best luxury spa hotels in Tralee offer a host of excellent hotel facilities and quality service. So, let's look at the rundown of these fantastic luxury accommodation options.
The rundown – our top picks for the best luxury spa hotels in Tralee
The best luxury spa hotels in Tralee – tips and Advice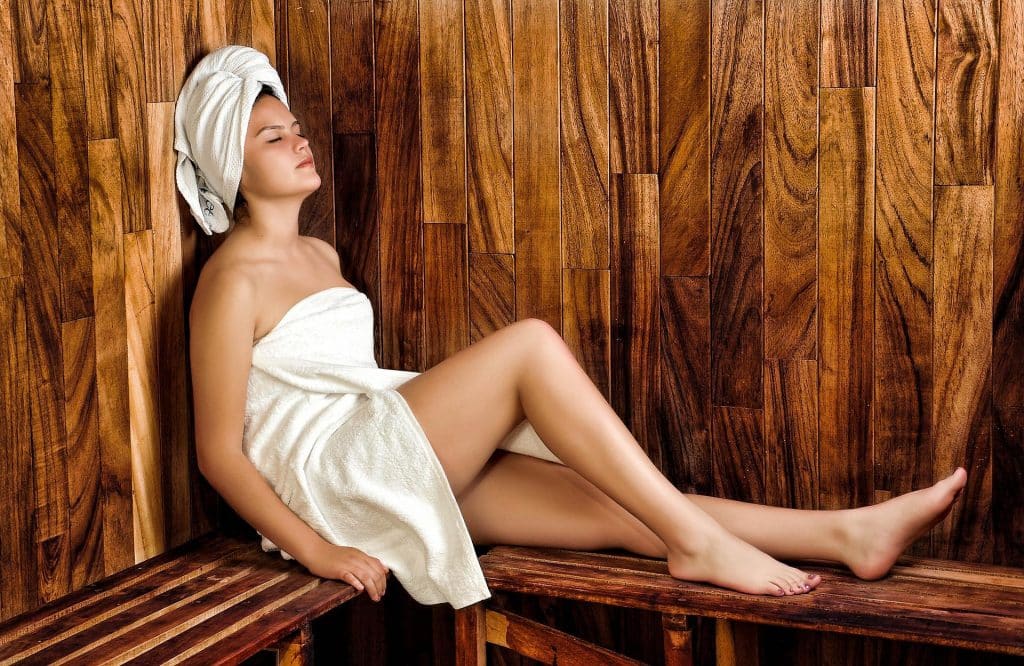 When to book: When booking one of these luxury spa hotels in Tralee, always plan and book in advance and never wait until the last minute, as many of these popular accommodation choices are in high demand.
Booking.com: This is the best booking site for securing your stay at these luxury spa hotels in Tralee, reading reviews, getting an overview of the facilities and much more.
Where to stay in Tralee – The best areas to stay for discovering Tralee
Tralee Centre: Basing yourself in the heart of Tralee is an ideal option for exploring the local attractions, children's activities, pubs and eateries. This is perfect if you want to be within walking distance of these places yet be able to take day trips further from town if you wish.
Tralee Countryside: Staying on the outskirts of Tralee is a popular option if you want to enjoy a tranquil retreat and beautiful nature and be near the town simultaneously. There are many great hotels located in the surrounding areas of Tralee which fit this purpose.
Killarney: The bustling town of Killarney is just half an hour's drive from Tralee and is an ideal place to visit Tralee as well as Killarney National Park, The Ring of Kerry and the Dingle Peninsula.
1. Ballygarry Estate Hotel & Spa –for a luxurious stay in a fantastic location
Overview: One of the finest spa hotels in Tralee has to be Ballygarry Estate Hotel & Spa, which is the ideal place to experience exceptional spa treatments, panoramic views from all directions, delicious locally sourced cuisine and ultra-luxurious rooms which feature pampering toiletries.
As well as having the best spa and wellness facilities in Tralee, this beautiful estate also has a few dining options and an on-site bar which serves food and drinks in a casual or intimate environment, depending on your mood. So no matter what you decide to do during your stay, you will be in comforting surroundings and a perfect place for discovering this beautiful region of Ireland.
The hotel is close to…Leebrook, Tralee!
The hotel is perfect for…an indulgent getaway!
IN HIGH DEMAND: This is one of the best luxury spa hotels in Tralee and is always in high demand, so be sure to book early to avoid disappointment.
Key features here include:
Located at the heart of the Wild Atlantic Way for easy day trips
A fantastic spa which offers signature body treatments, spa facials and mud wraps
Spa facilities include an outdoor hot tub, open glass sauna, crystal steam room and vitality pool, plus a range of treatments
The award-winning spa also provides maternity treatments, touch therapy and specialised rituals
64 guest rooms, all individually designed and featuring the best luxury features
Complimentary bike hire, estate walks, fairy trails, and foraging walks to enjoy
Owen Macs Bar is ideal for pre, or post-dinner beverages created by knowledgeable bartenders
Restaurant 58 ensures luxurious dining with a fantastic view
The Brasserie is a must for all-day casual dining at its best
A fully equipped gym with an on-site personal trainer
Address: Leebrook, Tralee, Co. Kerry, V92 W279, Ireland
2. The Rose Hotel –one of the best-located spa hotels
Overview: The aptly named Rose Hotel is ideally situated for a spa break in the city. With just a 1.5 km (0.9 miles) distance to the town, it is ideal for daytime exploring or checking out the nightly entertainment and Irish pub scene at nightfall. In addition, you can easily take trips from the hotel to The Dingle Peninsula and the Ring of Kerry while returning to relax in luxury, especially with a fantastic spa on site.
There are a host of excellent hotel facilities, which makes this one of the best luxury spa hotels in Tralee, and some of them include a bar, restaurant, spa and gym, all of which are of the best standard and provide excellent service. Therefore, when looking for a central hotel in Tralee with all the attributes of a tranquil spa hotel, The Rose Hotel must be considered.
The hotel is close to…Tralee City Centre!
The hotel is perfect for…a centrally located spa city break!
IN HIGH DEMAND: This is one of the best-located spa hotels in Tralee, which makes it a firm favourite with visitors, so if you want a centrally located hotel, then book The Rose Hotel well in advance.
Key features here include:
Serenity Spa provides deluxe Elemis spa face and body treatments
Sauna and steam room for ultimate relaxation
A fully equipped modern gym for staying active
Manhattan-inspired Dott's Bar is ideal for breakfast, all-day bar food and drinks
Park Restaurant serves breakfast and dinner using the best local ingredients
Stunning views of the Slieve Mish Mountains
Ideally located to plenty of family attractions and local walks
Complimentary car parking and free Wi-Fi throughout for guests
Just a ten-minute walk to the centre of Tralee town
Roaring fires to cosy up to with a coffee and a good book
Address: Dan Spring Rd, Cloon Beg, Tralee, Co. Kerry, V92 HKA4, Ireland
3. Meadowlands Hotel Tralee –a traditional family-run hotel in Tralee
Overview: Meadowlands Hotel has situated just 1 km (0.62 miles) outside of the town, yet you will feel like you are a world away, making this hotel one of the best for a perfect combination of city exploration and a tranquil retreat. As well as providing an excellent base for exploring all corners of County Kerry, this family-run hotel also oozes a welcoming atmosphere, making coming home at the end of the day a bit more special.
This is the ideal hotel of choice if you want to experience traditional Irish culture and craic at its best, with lots of history and heritage to be enjoyed, from the antique furnishings to the locally caught fish, straight from their own company. But there are plenty more reasons to choose Meadowlands, and it doesn't stop there.
The hotel is close to…Tralee!
The hotel is perfect for…experiencing a traditional Irish stay!
Key features here include:
A family-run hotel since 1998
Famous for their seafood which is sourced from their own Dingle-based fish company
Johnny Franks Bar, Lounge & Terrace is perfect for bar snacks, light meals and casual drinks
An Moinear Restaurant is a warm and cosy place for daily breakfast
Outdoor covered and heated terrace for cosy dinners with a view
In-house pies come from Piog Pies, and there is a dedicated vegan menu and
Meadow Beauty is on-site for deluxe relaxation treatments, facials and pedicures
Complimentary access to Tralee Leisure centre, which has two swimming pools, a gym and sports facilities
Massages, facials, waxing, eye treatments and various nail treatments are provided on site
58 luxurious rooms purposefully create a home-from-home feeling
Address: Oakpark, Tralee, Co. Kerry, Ireland
4. Brandon Hotel Conference & Leisure Centre –an ideal hotel for business and leisure
Overview: Boasting an excellent health and leisure club, a perfect central location for exploring the sights of Tralee, and all the necessary facilities for conducting business meetings or conferences, Brandon Hotel Conference & Leisure Centre is a top choice for luxury accommodation in Tralee.
This three-star hotel in the heart of Tralee features excellent fitness facilities, a choice of luxurious rooms and both casual and private dining options, and one of the top purpose-built event venues in the region.
The hotel is close to…Tralee Centre!
The hotel is perfect for…a business trip!
Key features here include:
Right in the heart of the city for easy access to all of Tralee's attractions
Sanctuary Health & Leisure Club has all the modern equipment and technology to stay active
A range of fitness classes such as spinning, Tabata, Pilates and Aquafit is available
Entry to the gym, 15m pool, jacuzzi and sauna are included for all guests
Plenty of event rooms to choose from to cater to your business needs
The B Bar is a traditional Irish bar ideal for casual drinks and an extensive food menu
Private dining is offered for special occasions
Elegant and comfortable rooms ideal for both leisure and business
Free car parking is available for guests
Free WIFI is available throughout the hotel
Address: Prince's St, Tralee, Co. Kerry, V92 PVK6, Ireland
5. Manor West Hotel & Leisure Club –a welcoming, family-friendly hotel
Overview: Not only is this hotel located next to the award-winning shopping area of Manor West Shopping Centre, but it also features on-site health, fitness and relaxation facilities as well as luxurious accommodation in the centre of Tralee.
As well as having facilities for adults to enjoy, there are dedicated children's areas, which make this a fantastic family-friendly hotel with family packages, bedrooms and family activities to enjoy. This is an ideal place for people of all ages to enjoy while using it as an excellent base for exploring fun activities around Tralee and beyond.
The hotel is close to…Tralee Centre!
The hotel is perfect for…a fun family getaway!
Key features here include:
Next to Manor West Retail Park for all your shopping needs
Manor West Leisure Club, which is complimentary for all guests
Leisure facilities include a well-equipped gym, fitness classes,
Sauna, steam room, jacuzzi, children's paddling pool, 18m pool and underwater loungers
Manor Movie Nights are ideal for children's entertainment
Full use of arm bands, kickboards and rubber rings for kids to use at the pool
Family-friendly rooms and interlocking rooms available to book
Sea Salt Café is perfect for a casual breakfast, lunch or daytime coffee
Mercantile Bar & Bistro is a great dining option for Sunday Lunch and simple dinner or drinks
The Den is a play area designed for 3–12-year-olds to have fun in a safe space
Ideally located to visit the best beaches, go on nature walks and visit Tralee's attractions
Address: Manor West Hotel, Ratass, Tralee, Co. Kerry, V92 YC59, Ireland
Notable mentions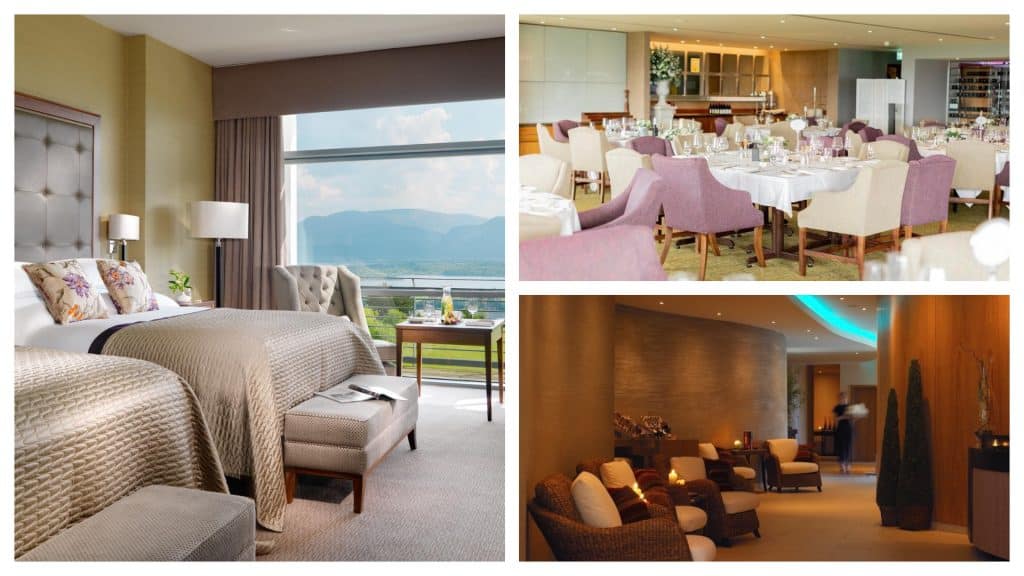 FAQs about the best luxury spa hotels in Tralee
What are the best hotels in Tralee?
Ballygarry Estate Hotel & Spa and Ballyseede Castle are two of the best hotels in Tralee.
What are the best 4 and 5-star hotels in Tralee?
The best four-star hotel is the Ballygarry Hotel & Spa, while the best 5-star hotel close to Tralee is The Europe Hotel and Resort.
What are the best spa hotels in Tralee?
Ballygarry Estate and The Rose Hotel are two of the best spa hotels in Tralee.
So, there we have the best luxury spa hotels in Tralee, ideal for any occasion; whether you fancy exploring with the family, planning a business meeting or enjoying a relaxing spa getaway, there is an option for everyone in this thriving city in County Kerry.
Get featured on Ireland Before You Die
Do you want to get your Irish business more online exposure? Especially to those interested in travelling the best places in Ireland? Then why not get a dedicated feature on Ireland Before You Die. Find out more 
here.