One of the most well-respected travel publications in the world has revealed its top ten list of cities to visit this year ‒ and one iconic Irish city has made the shortlist.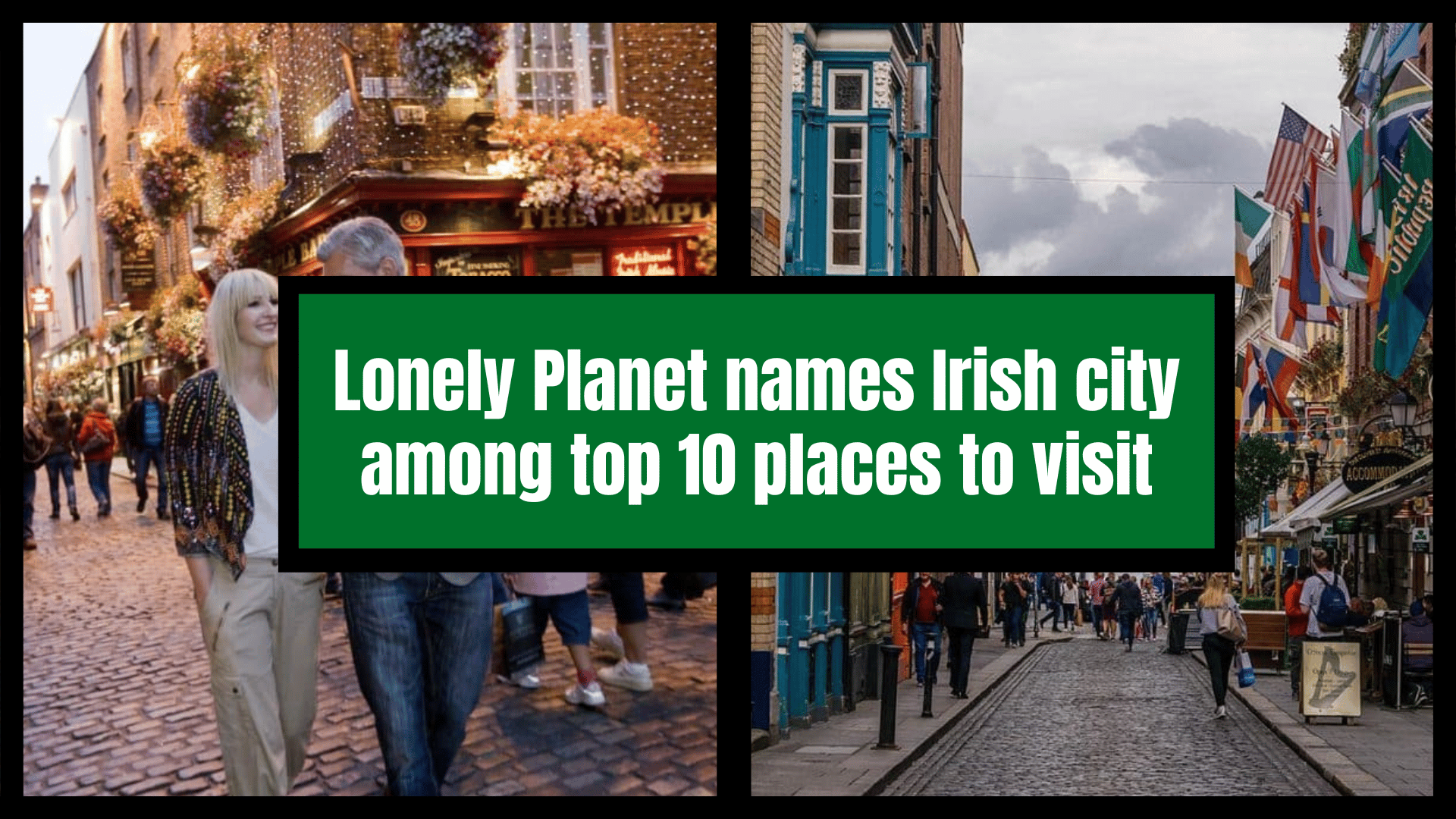 Lonely Planet has named a popular Irish city among its top ten best places to visit in 2022.
The Irish capital of Dublin welcomes thousands of visitors every year looking to soak up the history, culture, and atmosphere of its iconic streets. So, it is no surprise it has featured so highly on Lonely Planet's list.
Read on to discover which locations ranked alongside Dublin as the best cities to visit this year.
A beloved travel destination ‒ full of cultural experiences like none other
The island of Ireland welcomes thousands of visitors every year. Many arrive in the hopes of discovering their ancestral heritage, while others are keen to check out iconic filming locations from their favourite movies and TV shows.
With most international visitors arriving in Dublin, thanks to its convenient transport links, many choose to stay and explore the sights and sounds of this historical city before venturing out across the island.
Proving so popular among visitors, both local and international, Lonely Planet has named the Irish city among the best places to visit for 2022. From nightlife to history, a thriving culinary scene to a unique cultural atmosphere, there is something for everyone to enjoy in Dublin.
Lonely Planet names Irish city among best places to visit ‒ a bucket list-worthy destination
Ranking alongside some of the world's most popular cities, Dublin ranked highly in seventh position on the travel experts' list.
Explaining the appeal of the Irish city, they write, "The real city Leopold walked around in 1922 on his Irish odyssey, with its Georgian squares, traditional pubs, and warm people, is still there a century on.
"And its long-established highlights are now complemented by new layers of community and diversity that add to the capital's contemporary appeal."
Dublin is an ever-expanding city that has seen huge modernisation in recent years while still maintaining its historic feel. Therefore, making it a real bucket list-worthy destination.
The best cities to visit in 2022 ‒ plenty of unique options
Lonely Planet named various other stunning locations alongside the Irish city on their list of best places to visit.
Taking the top spot is Auckland in New Zealand. Home to "53 volcanoes, more than 50 islands, three wine regions, and numerous beaches", this diverse and exciting city offers plenty to see and do.
Taipei in Taiwan, known for its amazing culinary scene, ancient traditions, and progressive LGBTQ+ culture, claimed second place. Germany's Freiburg ranked third and was closely followed by Atlanta, USA, in fourth.
Coming just ahead of Dublin, Lagos in Nigeria claimed fifth place and Nicosia/Lefkosia in Cyprus claimed sixth. Hot on the heels of the Irish capital, Mérida in Mexico claimed eighth, and Florence in Italy came ninth.
Closing out the top ten list, Gyeongju in South Korea, home to an array of ancient royal artefacts, ranked in tenth position.