Waterford's Copper Coast claims a spot in Lonely Planet's newest publication of the best places in the world off the beaten track you need to visit. Read on for more.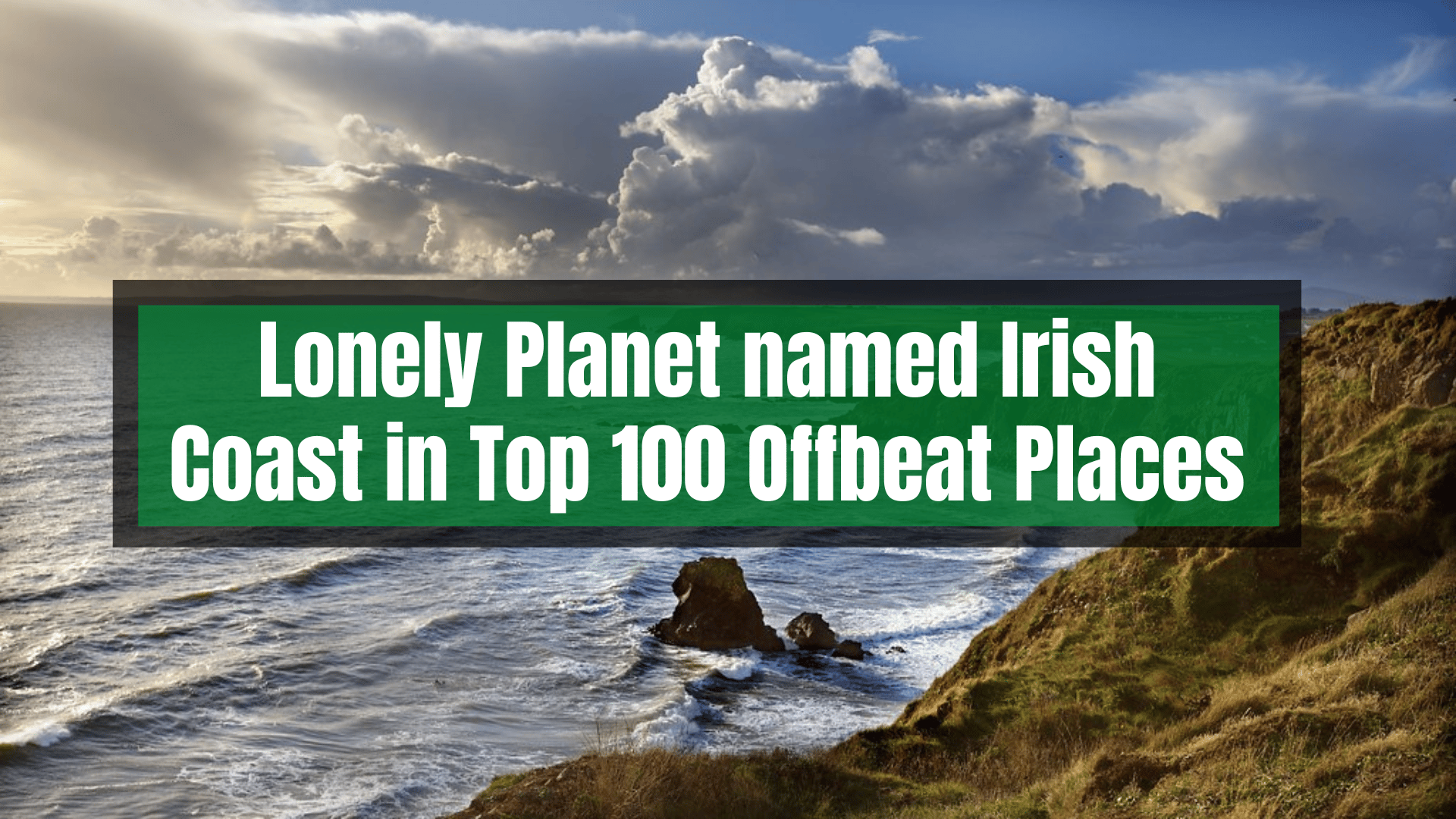 In a new book named Offbeat, the esteemed travel website Lonely Planet has named an Irish coastline as one of the top offbeat places in the world.
The Copper Coast in County Waterford has made the century list, joining other rare, infrequent, and unorthodox spots the budding traveller ought to visit. So, read on to find out why the coastline in Ireland's east has made the shortlist.
Offbeat – Lonely Planet named Irish coast in top 100 offbeat places
The book is expected to be sold in November 2022; not much longer to wait. In its own description, the book helps us to "discover 100 exciting alternative travel experiences where tourists are few and far between".
Within this publication, you will find 100 lesser-known cities, regions and countries, crowd-free experiences, insider knowledge of these spots, and helpful tips if you are a first-time traveller.
So, if you follow Lonely Planet's advice, you will "connect with vibrant cultures, unearth amazing stories and make these exhilarating under-the-radar travel experiences part of your next great trip".
Finding Waterford's place off the beaten track – the Copper Coast
Lonely Planet named an Irish coast in the top 100 offbeat places, the Copper Coast in County Waterford. The travel guide explains how the Copper Coast is an area "sorely overlooked".
It also advises; "On all but the busiest summer weekends you can expect to have its gorgeously secluded, wave-whipped coves, walking trails and coastal woodlands largely to your lucky self".
The Copper Coast is deemed a UNESCO Global Geopark. It extends 25km (15.5 miles) along the Waterford coast between Tramore and Dungarvan.
Travelling this scenic route, you will encounter dramatic coastal landscapes, cliffs and numerous blue flag beaches. It is indeed an often overlooked part of the country, perhaps overshadowed by the famous Wild Atlantic Way.
Who else made the list? ­– the best offbeat spots
The Offbeat selections covered every corner of the globe. However, in the process, they were able to narrow the list down to a top ten selection.
Speaking of the new publication, Chris Zeiher said, "Offbeat presents 100 detailed options for travellers". Within this is "lesser-known National Parks in North America, gorgeous yet surprisingly less frequented cities across Europe, or islands off Australia and New Zealand".
Thus, the top ten selection covered underrated spots from around the world. Here's the list from number ten to number one.
Caceres in Spain, the Tatra Mountains IN Poland, the Copper Coast, the Torridon Hills in Scotland, the Shropshire Hills in the UK, Braga of Portugal, Andros in Greece, Lyon in France, Tartu in Estonia, and Kufstein, Austria, in the top spot.