Buckle up! We've put together the ultimate itinerary for a one-week road trip from Limerick to Cork via Kerry.
The west of Ireland is an ancient land full of myth, tradition, culture, and folklore. Any travels in Ireland wouldn't be complete without seeing the wonders of the west.
Road trippers favour the terrain as, being small in size, Ireland is an easy country to explore and navigate.
If you're feeling like a road trip is overdue, we advise you to check out our suggested route, which traces the coast from Limerick to Cork via Kerry in one week!
Day 1: Limerick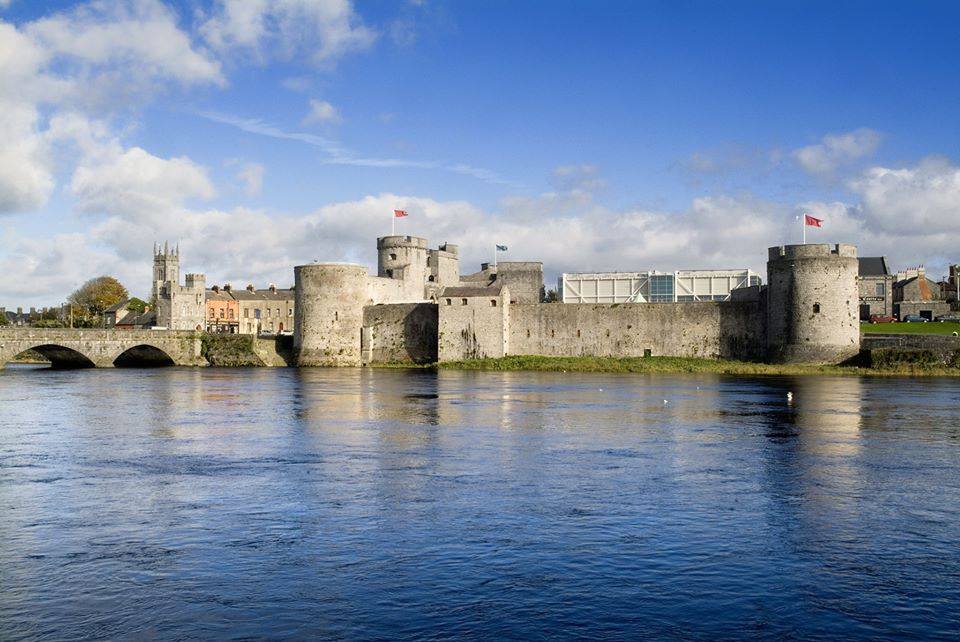 Start out your road trip in Limerick city. This bustling Westerly city offers tonnes of things to do.
Have breakfast at the Buttery, eat lunch at the Old Fire Station (great for veggies and vegans), and enjoy a dinner at Freddy's Bistro.
Top attractions in the city include King John's Castle, the weekend Milk Market, and the Hunt Museum.
Enjoy pints at Dolan's and rest your head at the Limerick City Hotel—a solid, affordable choice. For a more upscale affair, look no further than Absolute Hotel Limerick.
Day 2: Limerick > Tralee (approx. 90 mins)
On day two of your seven-day Limerick to Cork via Kerry road trip, head towards Tralee.
En route, stop in the enchanting village of Adare, which is as fairytale-esque as they come. Think thatched roofs and tea rooms in a small country village! This also makes for a great place to stop for a coffee or some brunch.
Once in Tralee, there are heaps of activities on offer. Yummy Cafe Market is an award-winning family-friendly café that does a great range of dishes. For dinner, we suggest the Croí Restaurant.
Key attractions in Tralee include the Kerry County Museum and Blennerville Windmill. The Aqua Dome also is a fantastic rainy-day excursion for all the family!
Stay at Tralee Townhouse B&B in the centre for a budget-friendly night's stay. For a little added luxury, check out the Ashe Hotel.
Day 3: Tralee > Dingle (approx. 50 mins)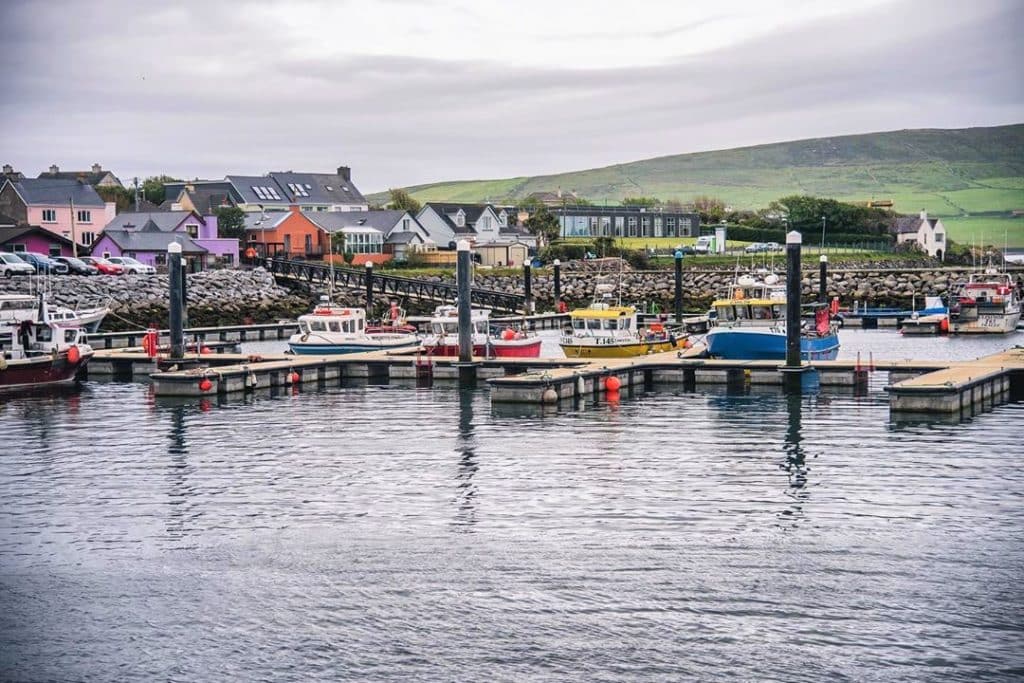 In just under an hour, you will get from Tralee to Dingle. Dingle is a stunning seaside fishing village and offers gorgeous small community vibes.
Have brunch or lunch at My Boy Blue and enjoy the finest dinner Dingle has to offer at Solas Tapas. If you're craving some fresh seafood, make sure to stop by Out of the Blue.
A dolphin tour, as well as a trip to the Dingle Oceanworld Aquarium or a scenic drive around Slea Head, will add excitement your daytime activities in Dingle.
At night, stay at the charming little Quayside B&B if you're looking to overlook the harbour. If luxury is what you're after, Dingle Skellig will do the trick. Pubs like Foxy John's and Dick Mack's should also not be missed.
Day 4: Dingle > Killarney > Kenmare (approx. 105 mins)
On the fourth day of your seven-day road trip, leave Dingle in transit to Killarney. Stop at Inch Beach for a quick breath of sea breeze before heading towards the National Park.
You can grab a quick bite in Killarney town too. Treyvaud's Restaurant is a local's favourite, and you'll want to enjoy a big feed before hitting the park; Killarney National Park is a hotbed of outdoor activity.
If you have enough time, squeeze in Ross Castle, Muckross House, and Torc Waterfall. On leaving the park, you'll end up in Kenmare, where you can spend the night.
Enjoy dinner and drinks at the Purple Heather Bistro & Pub and stay at either the Melrose B&B (the more budget-friendly suggestion) or the four-star Brook Lane Hotel.
Day 5: Kenmare > Skibbereen (approx. 70 mins)
As your route runs south, you will cross the border into County Cork. The next major stop on your trip is Skibbereen.
This charming little country town has heaps of character and a sparkling local culture. For food, check out An Chistin Beag for brunch or lunch and Church Restaurant for a heartier dinnertime feed.
Make sure to stop by the Heritage Centre and Liss Ard Gardens and go sea kayaking if time permits.
Annie Mays B&B makes for a lively place to spend a night, located over a vibrant watering hole, or try the Courtyard Cottages Skibbereen for a more immersive experience in the Cork countryside. Liss Ard Estate offers luxury in the locale.
Day 6: Skibbereen > Kinsale (approx. 70 mins)
On day six of your Limerick to Cork via Kerry one-week road trip, you're going to be heading to the resort town of Kinsale in County Cork.
This seaside setting is tremendously popular, especially in the mid-year months, so we suggest the spring or autumn for a visit!
Denoted by its extravagantly painted shop fronts, this postcard-worthy town has tonnes on offer. Visit Charles Fort and Desmond Castle, as well as the Old Head of Kinsale Loop walk, if you can squeeze it in.
Have lunch at Fishy Fishy for some of the finest seafood in the country, and enjoy a hearty dinner at Kinsale's 2016 Bib Gourmand restaurant, Bastion.
Gallery B&B is a great little local stay, but if you want to step things up a notch, check out the Trident Hotel.
Day 7: Kinsale > Cork city (approx. 30 mins)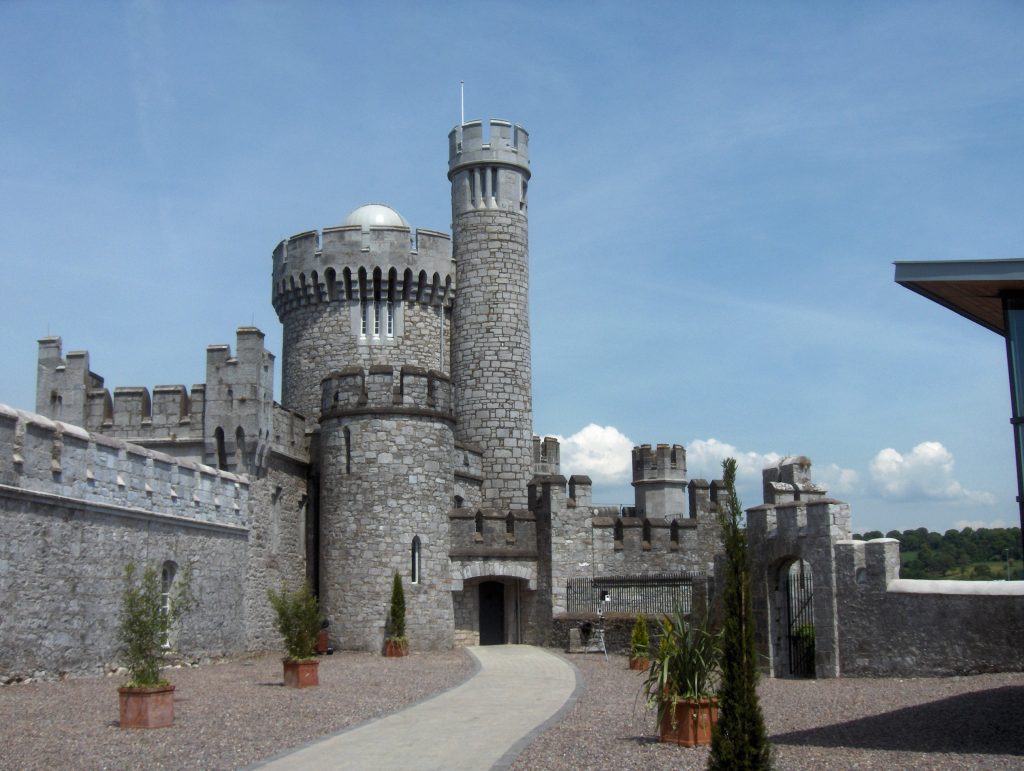 Cork City is a short 30-minute drive from Kinsale, and this will round up the final day of your road trip. Cork is a vibrant city with a fantastic youth population and great local culture.
Dine at Market Lane for lunch; indulge at Elbow Lane Brew and Smoke House in the eve, and drink at Gallagher's Gastro Pub or Mutton Lane Inn.
Make sure to see Cork City Gaol, Fota Wildlife, the Shandon Bells, and Blackrock Castle Observatory—if you can press it all in!
A great place to rest your head (on a budget) in Cork is Bru Bar & Hostel. If you're looking for a swankier affair, check out the Montenotte Hotel.