This Belfast café promises a lunch like no other. Check out our Jack Straws review below.
Jack Straws is a relatively new addition to Belfast's fine eateries, having only been open now for the past few years. Already it has become one of Belfast's most-loved cafés, and with good reason. Check out our impressions in our Jack Straws review below.
You see, it's not just any regular old café. It's a board game café, Northern Ireland's only one, in fact. Meaning, yes—you can play all your favourite board games while dining over some delicious food. (And the food really is superb, but we'll get to that a bit later.)
Overview
This wonderful place has over 500 board games for you to choose from, and they're all arranged into categories to assist selection. Some examples of the types of board games they have include trivia, word-based, party, quick and easy, two-player, kids, themed, strategy, and co-operative.
With such a vast array, we hardly knew what to pick, but thankfully for us, Jack Straws employ some seriously knowledgeable staff when it comes to this sort of thing. We were aided in our choice by our lovely waiter. (We chose Cards Against Humanity. Yeah, it was that kind of lunch.)
Now, shall we talk about the food we had at this phenomenal Belfast café?
Lunch
We ordered the ham and cheese sandwich with a side salad and tortilla chips, and the pancake stack with bacon and maple syrup. Between fits of laughter we managed to eat our lunch, we'd say, pretty successfully.
The Jack Straws bunch don't mess around with their pancake stacks—four big pancakes cut in half with three slices of lightly cooked bacon coated in maple syrup made for an outstandingly mouth-watering lunch. It was so good I blacked out for the rest of the day and now have to refer to my scribbled notes to somehow complete this article.
Alright, I'm exaggerating. But they were GOOD.
We loved the presentation of the ham and cheese sandwich dish. The side salad was lovely, and the tortilla chips made an excellent end-of-meal snack. I guess if we had to push for criticism, we would say the sandwich was a little too heavy on the cheese, a bit more ham would've been nice.
Dessert
We asked for the dessert menu, unsure whether or not we would order anything, but when we saw the delicious options, we had to get something. It had also started to rain pretty heavily outside (thanks to Storm Dennis), so another 20 minutes in the cosy café wouldn't go amiss. 
In the end, we decided on the banoffee pie with ice cream (my stomach is rumbling at the memory), and the Nutella chocolate-covered waffle. We sampled each other's dessert, and both concluded that Jack Straws is our new favourite café in Belfast.
The banoffee pie had the perfect balance of banana and toffee, neither overpowered the other. It was also a decent whack of pie, and, unfortunately, we couldn't finish it all. 
The Nutella waffle was simply fantastic, we could've ordered another one to take home with us, but we figured our blood sugar was already spiking pretty hard.
Drinks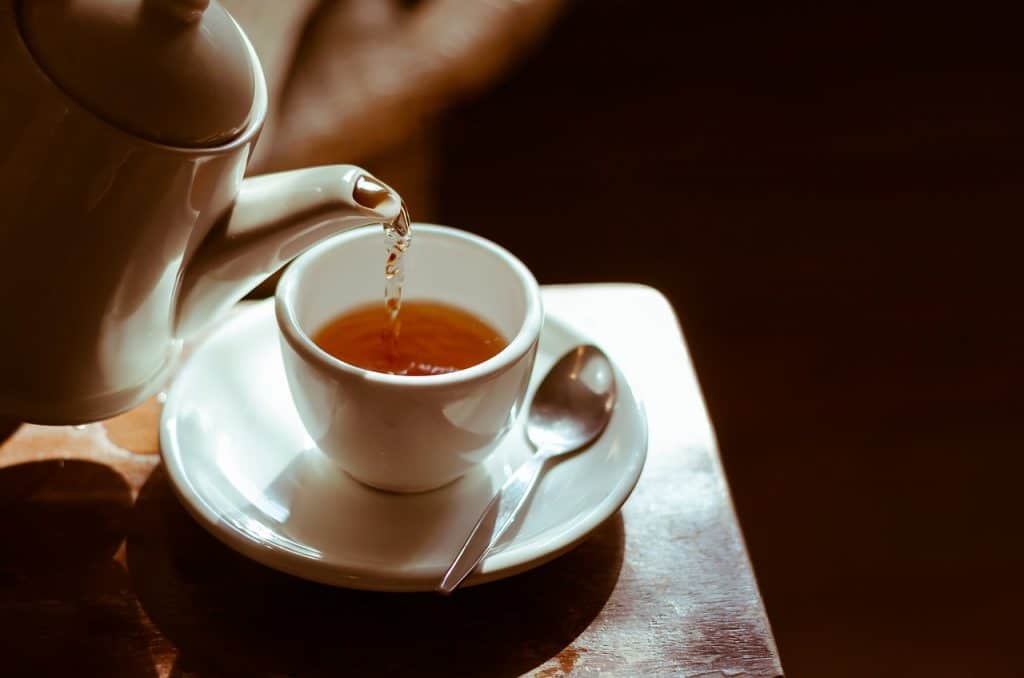 We had a couple of cups of coffee and tea with our lunch. The filter coffee was excellent, probably some of the nicest we've tried from any café in Belfast. Tea was good too—it's hard to mess up a good cup of tea.
Jack Straws also operate a BYOB (bring your own booze) policy in the evenings, charging a small corkage fee so you can enjoy a glass of wine with your dinner and a board game. Since we were there for lunch, we didn't get to experience this, but we've made plans to go back to this Belfast café for an evening and enjoy a game of Monopoly with some wine!
Service
We arrived soon after the café opened for lunch, the place was already half-full. We hadn't placed a reservation and were lucky to get a table. If you're going to visit here, we recommend booking in advance.
Even though Jack Straws has a small number of staff, they served us brilliantly and were on hand to offer us advice about which board game would best suit us. One of the waiters spent a good ten minutes at a table up from us helpfully explaining to a large group of people how the strategy game they'd picked worked. 
Really impressive stuff.
Price
The price of our food came to just over £25, which was amazing considering how significant the portions were. We were happy to pay for it.
It also cost us a further £5 to play the board game we had chosen for the hour we were there, but again we were happy to do so. How many places offer this kind of dining experience and serve delicious food? This Belfast café more than earns its money.
Address: 697, 703 Upper Newtownards Rd, Belfast BT4 3NT
Now it's down to you, you've read our Jack Straws review, now go and make your own.
Note: our travel articles should be used only to plan future trips. Please stay at home until the government has advised otherwise.