The Emerald Isle has a considerable amount to offer visitors but is Ireland safe to visit? Keep reading to find out which areas of Ireland are the most dangerous, according to the latest statistics.
Ireland is an amazing country packed with stunning scenic views, attractions, outdoor activities, and more but is Ireland safe to visit?
When it comes to going on holidays or taking a trip abroad, the country's safety is one of the most crucial questions.
We have all heard stories from friends or friends of friends from when they went aboard, such as their items being stolen, being harassed, or worse, getting attacked.
While these issues are most of the time unlikely to happen, they should be taken seriously. As a result, various factors should be considered and remain a top priority when planning a safe trip.
Continue reading to find out the answer to your question – is Ireland safe to visit?
Overview of Ireland and how safe it is – Ireland's crime rate
Ireland was recently ranked in the top ten safest countries in the world. So, tourists should feel at ease visiting the Emerald Isle.
That being said, it is always important to bear in mind a few precautions when visiting somewhere new. Some areas of the country will be much safer than others, so it is important to research the particular areas you plan to visit, as some worry parts of Dublin are not safe for example.
With very low rates of violent crime throughout the country, you can travel to Ireland knowing that you are at relatively low risk.
Ireland travel safety tips – important cautionary measures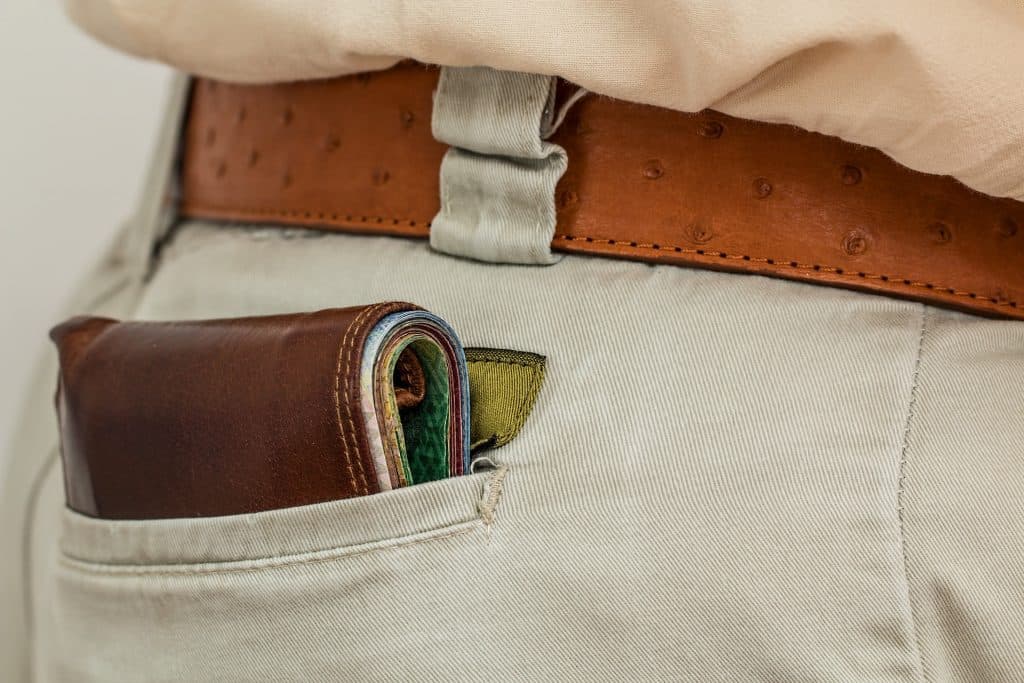 We would argue that, in general, the answer to the question of "Is Ireland safe to visit?" is yes. However, there are still a few cautionary measures you should take when visiting to ensure you enjoy a safe trip.
Firstly, we advise against going out alone, especially at night and in quiet areas. Always travel in groups of at least two.
Some parts of Ireland are extremely remote. So, it is best to avoid going out alone as it can be very easy to get lost when you don't know where you are.
If you feel unsafe and need help, Gardaí (the Irish police service) normally patrol the streets in the country's city centres. So, if you are here, you can ask one of them for help.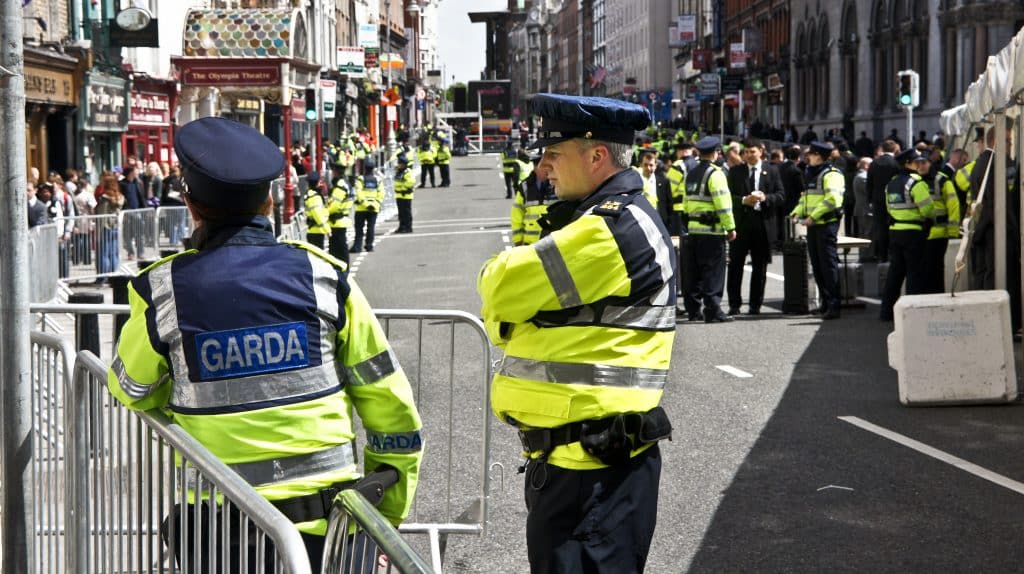 If there are no Gardaí around, you can go into a shop and ask for help there. In case of emergency, you can phone the emergency services by dialling 999 or 122.
Keep all of your personal belongings close by and your valuables secure, particularly on crowded public transportation and when seated at cafés or restaurants. As with any big city, pickpockets will target tourists.
Always be aware of your surroundings, practise common sense, and refrain from drinking too much while out and about.
Unsafe areas of Ireland – areas you are advised to visit with caution
When it comes to any country, there are dangerous areas and safe areas. It is best not to paint the entire country with one brush, so let's look at which areas in Ireland are deemed the most dangerous and where you should exercise a bit of extra caution.
Dublin
Dublin is likely the first place you want to stop on your trip to Ireland. After all, it is the capital. Unfortunately, it is also Ireland's crime capital. However, it is important to bear in mind that this is largely due to it having the biggest population in Ireland.
Dublin is one of Ireland's larger cities, and as a result, the number of offences that occur here is higher than in the country's other counties. Robberies, alcohol and drug-fueled violence, theft, and fraud offences are not uncommon in Dublin.
Don't let this put you off visiting Dublin, though; it is a beautiful and vibrant area with lots of great attractions. Just be extra vigilant when you visit here. Unfortunately, tourists can be an easier target.
Galway City
Is Ireland safe to visit? Well, when it comes to dangerous areas, we must mention Galway City. The city has been particularly bad for anti-social behaviour, especially in the past few years.
As of only recently, a firework struck a young woman waiting at a bus stop near a taxi rank just after midnight on
Similar to Dublin, Galway City is stunning and definitely a must-stop place for tourists. So, if you are planning a trip here, just exercise some caution.
Waterford City
Crime rates in Waterford City are higher in most categories than the national average, as reported in an analysis by the Irish Independent.
Dublin has always been the number one area for crime in Ireland, but Waterford and Louth are creeping up behind it. They were over the national average for five crimes.
These include public order, thefts, assaults, drugs, and possession of weapons. It is a beautiful area of Ireland with so much to offer, so if you are coming here, just be extra vigilant.
Louth
Is Ireland safe to visit? Well, Louth is another county that is creeping up to Dublin's crime rate level. They were also above the national average for thefts, drugs, assaults, public order, and possession of weapons offences.
Louth had 717 drug offences this year, mainly in part to do with the success of Operation Stratus, which was introduced to target criminal gangs in Drogheda.
If you plan on taking a trip to Louth or Drogheda, there is a lot to see here, but do look after yourself.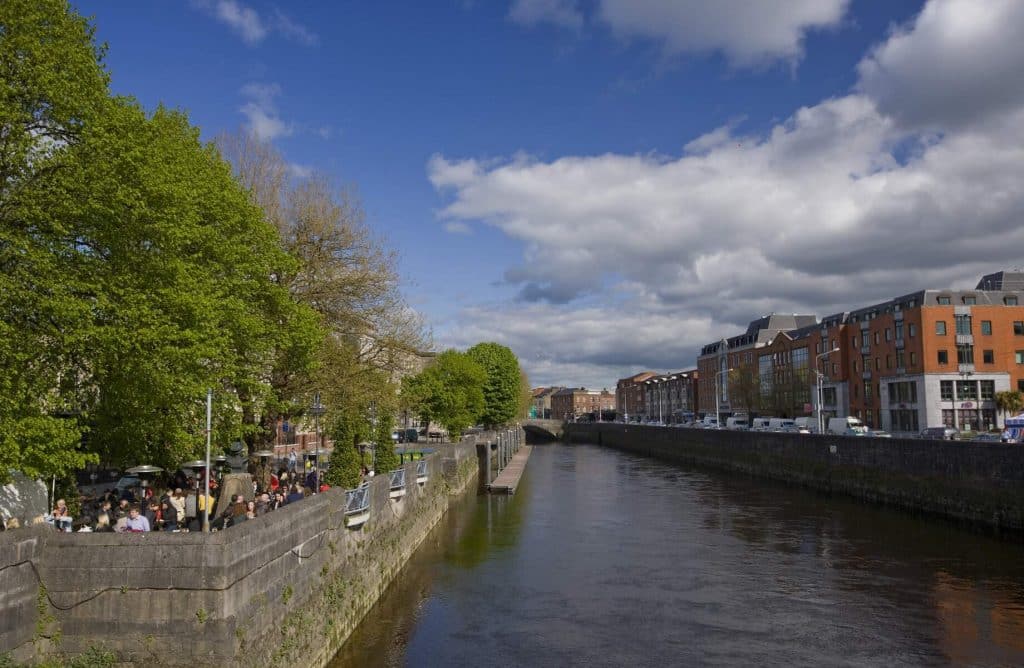 Limerick
In 2008, Limerick was dubbed the official 'murder capital' of Europe, and since then, it has seen the greatest decrease in crime. The crime rate fell by 29 per cent.
While this is good news, it is important to be cautious since the rate could increase again. The main types of crimes occurring here include homicide and possession of weapons offences. 
Safest areas of Ireland – where to stay in Ireland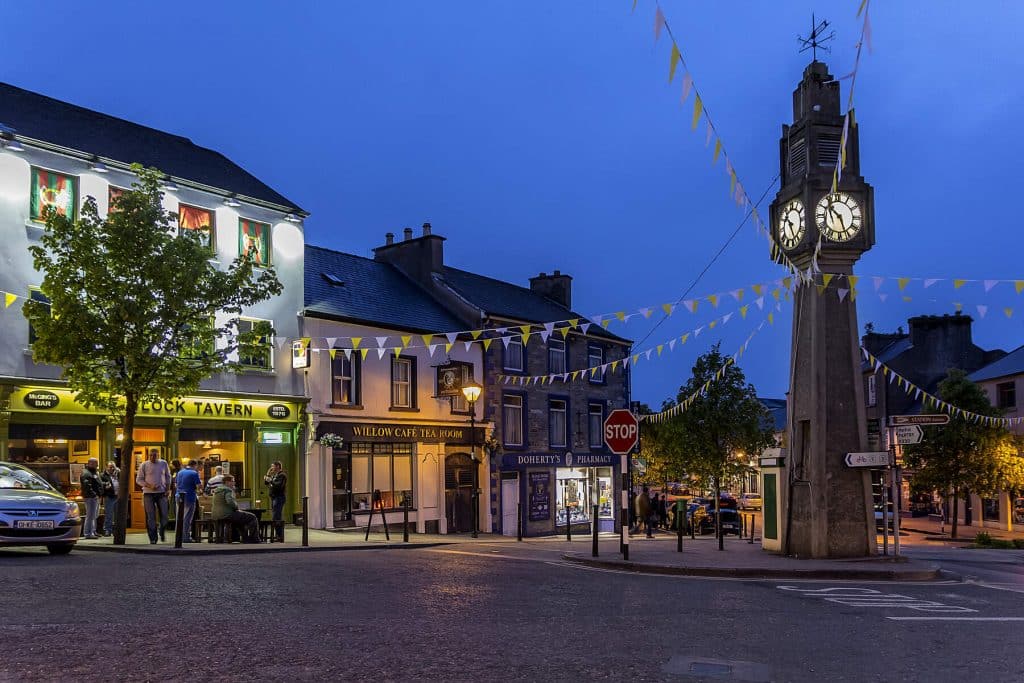 On the flip side, when considering the question, 'Is Ireland safe to visit?', there are several counties and areas that enjoy incredibly low crime rates.
According to Ireland's official crime statistics, Roscommon and Longford are ranked as the safest places to live in Ireland. However, County Mayo came out as the area with the lowest crime rate.
When it comes to cities, Cork enjoys the lowest crime rate of Ireland's larger cities. However, it also has the highest homicide rate.
It is also important to consider specific areas within Ireland's cities and counties. For example, some areas of Dublin may have much lower crime statistics than others!
Northern Ireland is also relatively safe to visit, despite being impacted by conflict throughout the 20th-century. So, if you're looking to visit Northern Ireland, check out our article, which answers, 'Is Northern Ireland safe?'
Is Ireland safe to visit? – our final verdict
In general, Irish people are renowned for being very hospitable and friendly people. So, most of the Irish people you'll meet on your trip will be happy to offer assistance to tourists.
When going on holiday, you are probably primarily focused on planning the perfect trip and fitting all the essential attractions into your itinerary. However, it is also important to ask – is Ireland safe to visit?
Just as it is crucial to tick off the places you have always wanted to visit, it is important to make sure you are visiting a safe country.
Ireland is a beautiful country and, just like any country, it is, in general, safe to visit. Some areas are slightly more dangerous than others, but you should always be vigilant and proceed with some basic safety precautions to ensure you enjoy a safe trip.