Dublin is probably one of the most popular travel destinations in Ireland, and because of this, many people wonder, is Dublin safe? Keep reading to find out what the most dangerous areas in Dublin are.
Today we are answering one of the most common questions about visiting Ireland's capital city: is Dublin safe? Here we are giving you the lowdown, including the most dangerous areas in Dublin.
We've all been there before, the friend who has a story about when they went to a specific country and things went poorly. Whether you are travelling within your country or going further afield, you're likely to want to ensure that your destination is safe.
Every place has specific areas that can be deemed dangerous or where you should be a bit careful. However, in saying that, everyone's experiences are different.
As a result, you may not experience any danger visiting these areas of Dublin. Keep reading to discover the most dangerous areas in Dublin, according to the current 2021 statistics. 
Overview of Dublin and how safe it is – Dublin's crime rate
Ireland was recently ranked as the tenth safest country in the world. So, tourists should feel at ease visiting the Emerald Isle.
Dublin falls under this category as a relatively safe city. The city centre has a wide range of beautiful attractions and activities to do on your travels, which is what appeals to many tourists.
You should, of course, still come here but proceed with some caution because Dublin City has the highest crime rates in Ireland, according to statistics from Dublin City Council.
The top five common crimes committed include violent crimes, such as theft and assault, drug abuse, possession of weapons, and public order offences.
Dublin travel safety tips – important cautionary measures
While Dublin is regarded as a relatively safe city to visit, there are a few cautionary measures you should take when visiting to ensure you enjoy a safe trip.
Firstly, we advise against going out alone, especially at night and in quiet areas. Always travel in groups of at least two.
If you feel unsafe and need help, Gardaí normally patrol the streets in the city centre. So, you can ask one of them for help.
If there are no Gardaí around, you can go into a shop and ask for help there. In case of emergency, you can phone the emergency services by dialling 999 or 122.
Keep all of your personal belongings close by and your valuables secure, particularly on crowded public transport and when seated at cafés or restaurants. As with any big city, pickpockets will target tourists.
Always be aware of your surroundings, practise common sense, and refrain from drinking too much while out in the city.
Unsafe areas of Dublin – areas you are advised to avoid or visit with caution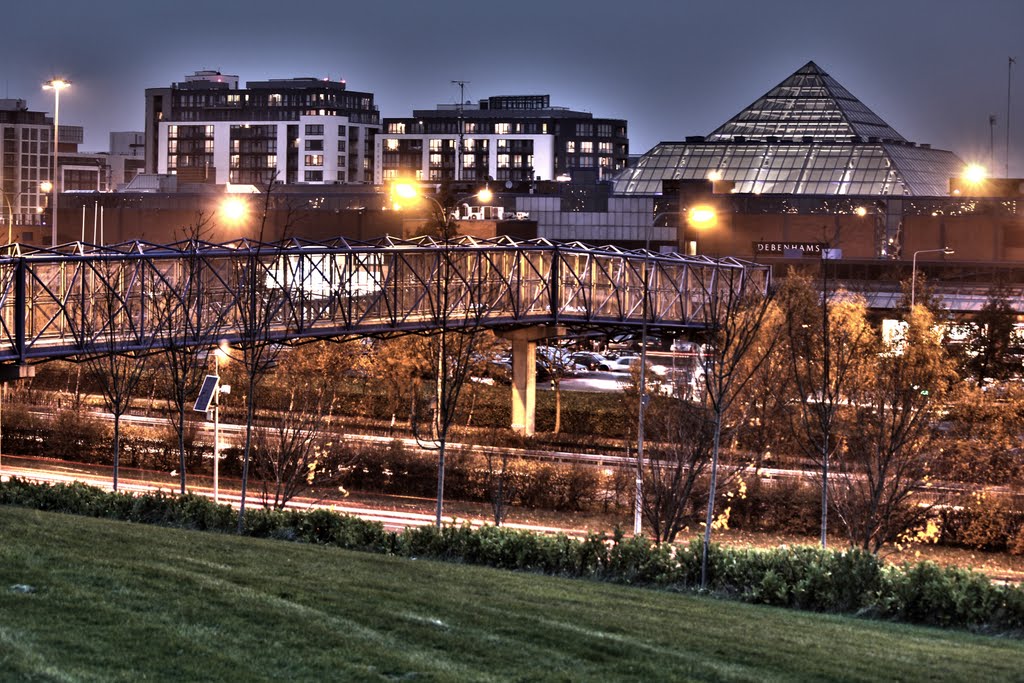 Overall, Dublin is a relatively safe city to visit. However, certain areas suffer from higher crime stats, such as increased drug-related violence, alcohol-fuelled violence, and various minor offences.
Ballymun
Ballymun is another place with stunning attractions. Unfortunately, however, it falls a bit short due to its crime rates. It is known as an area where gangs hang around and vandalise.
Irish newspapers regularly report the surge of drug use and drug dealing in Ballymun. Therefore, if you are a tourist and do not want to encounter any trouble, it may be best to avoid Ballymun.
Tallaght
Tallaght is regarded as one of the most dangerous areas in Dublin. Deliveroo drivers have had many issues in various areas of Dublin, where they have been mistreated and abused by members of the public.
They have made a map to categorise the areas in Dublin and have placed Tallaght under a big grey square. Between 2003 and 2019, 100,000 crimes have been recorded in Tallaght. Given that, it may be best to avoid it or proceed with extra caution.
Pearse Street
Pearse Street is another area that is known for its high crime rate. Between 2003 and 2019, it was said to deal with more crimes than any other location in Dublin, a whopping 171,759, according to the Central Statistics Office.
They have the nation's most significant number of frauds, attempted murders, and public order offences in addition to hijacking, extortion, and robbery crimes.
Blanchardstown
Blanchardstown is a fantastic shopping area and the home to the delightful Krispy Kreme doughnuts. However, it has a pretty high crime rate. According to the Central Statistics Office, the area dealt with 95,371 incidents between 2003 and 2019.
It is unlikely tourists will visit as Blanchardstown is relatively residential; however, be vigilant if you find yourself here.
Dublin West
Dublin West, which comprises Finglas, Clondalkin, Lucan, and Blanchardstown, also has a high crime rate. For this reason, some of the city buses have changed their routes to avoid driving here.
Finglas regularly features in the Irish newspapers for crimes such as murder, weapons, drugs, and more. If you plan to visit places in Dublin West, mainly Finglas, it is best to proceed with caution.
Safest areas of Dublin – where to stay in Dublin?
Some areas of the city are much safer than others. So, if you're wondering where is best to stay to give you that peace of mind and ensure you have a safe trip, then read on.
Dublin City Centre
There are plenty of great hotels and other accommodation options around Dublin City Centre. Areas such as Grafton Street, Temple Bar, Trinity College, and St Stephen's Green are all great options as you won't have far to travel from the city's main attractions.
These areas always tend to be busy, so you won't have to worry about travelling down quiet streets.
Portobello
Portobello is another great area to stay in Dublin. Vibrant and friendly, this area is within a ten-minute walking distance from the city centre. Known to be relatively safe for tourists, you won't have to worry about staying here.
Smithfield
Smithfield is another fantastic area of the city for tourists to stay. Having undergone heaps of regeneration in recent years, Smithfield provides more affordable accommodation and a vibrant café culture while being within a short walking distance of the city centre.
Is Dublin safe for tourists? – know before you go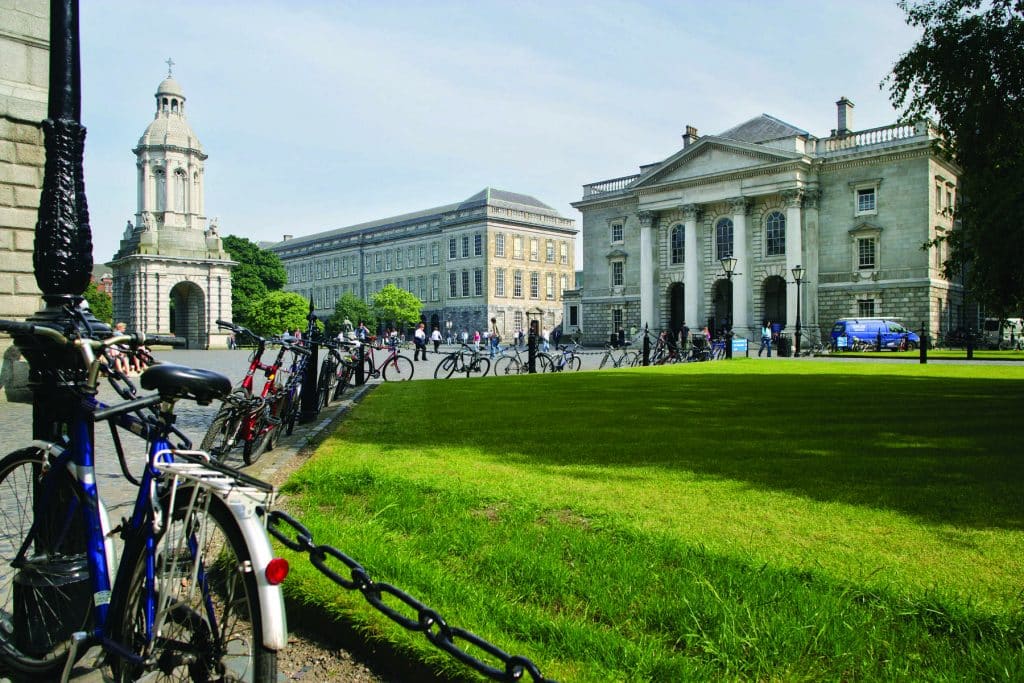 Yes! Ireland has frequently ranked among the safest countries in the world, and although Dublin is regarded as the most dangerous area of the country, it is still a relatively safe place to visit.
The city has a strong sense of community and friendliness. Most locals are lovely people and will be very friendly and accommodating to tourists. Most will be happy to offer help and advice when you need it.
There is no reason to worry about visiting the city. Still, as with travelling anywhere, it is always important to ensure your own safety.
Is Dublin safe? – our verdict and final words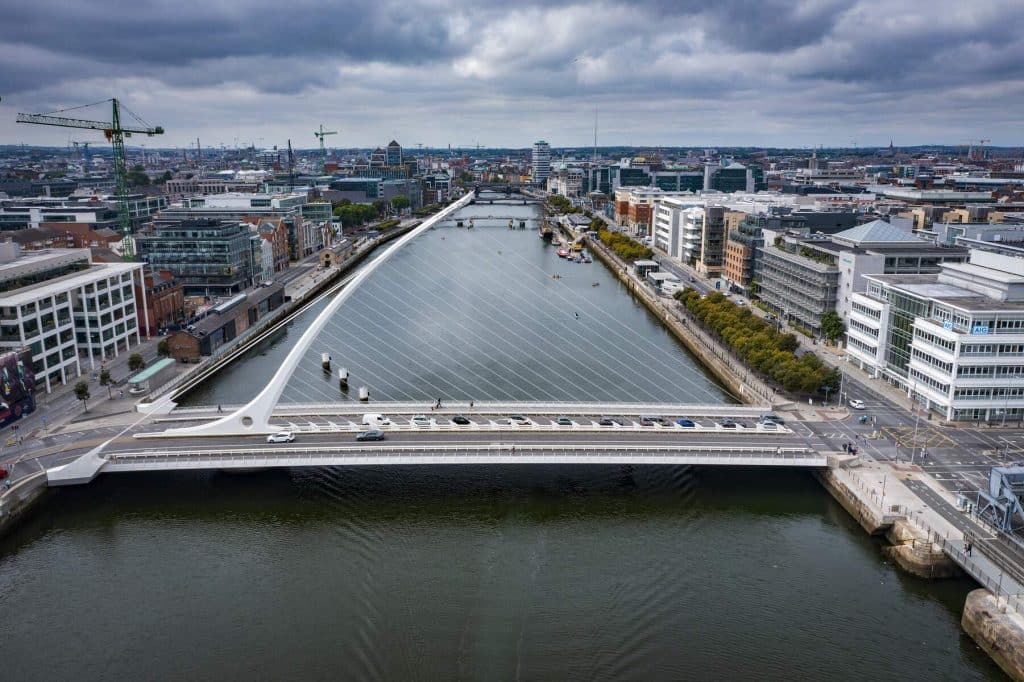 So, there you have it: the most dangerous areas in Dublin, according to the current research and statistics.
When travelling to different counties in Ireland or abroad, it is increasingly important to have common sense and ensure you travel to safe places. Dublin City is the capital of Ireland, and given that, it is a big place with lots of different areas.
Some of these areas are safer than others and require you to be vigilant if you decide to visit. It is also important to note that these experiences may not be the case for everyone.
Every area is made up of lovely people who are likely to be friendly to tourists. Therefore, you may not experience any of these dangers visiting these areas in Dublin.
Follow our advice, always be vigilant, and we are sure you will have a safe trip and an amazing time!
FAQs about safety in Dublin
Is Dublin safe?
The simple answer is yes. Dublin is a relatively safe city to visit. However, it is important to undertake some safety measures, particularly in certain areas, such as avoiding travelling alone and looking after your belongings.
Is Ireland safe?
Overall, yes! At the time of writing, Ireland ranked as the tenth safest country in the world. However, it is always important to undertake safety measures while travelling. For more info, see: Is Ireland Safe?
What is the Irish police force?
The Irish police force is known as the Garda.