Things are looking up on the Emerald Isle with temperatures predicted to gradually rise from Sunday and reach as high as 20 degrees Celsius later in the week.
Weather experts have forecast a 'mini-heatwave' to sweep across from the Atlantic replacing rain and cold winds with warm sunshine and a light breeze.
With a wet week of heavy rain, biting winds and night temperatures dropping below freezing we can finally look forward to some summery conditions.
Not out of the woods yet
According to Irish Meteorological Service, Met Eireann, the week will continue to stay cold until Sunday. Friday will bring scattered showers with some downpours heavy and thundery in places.
Dublin is set to stay dry and bright on Friday morning but will experience intermittent showers in the afternoon with the risk of thunder.
Dry periods will bring highs of between 11 and 13 degrees Celsius in the capital with further clear spells developing throughout the night.
Saturday's forecast is set to begin dry and sunny in the morning with light showers and a breeze coming in from the north and travelling south, making it feel gradually colder in southern counties.
Temperatures will drop in the north on Saturday night with lows of 0 – 2 degrees Celsius in Belfast and risk of ground frost forming in the early hours of Sunday morning.
Rising temperatures
Sunday is set to be dry and hazy with temperatures rising throughout the day.
Highs are predicted to rise between 15 and 17 degrees Celsius with the west of the country experiencing the best of the sunshine.
Temperatures will fall no further than 14 degrees Celsius in other parts with a southeasterly breeze making it feel a bit cooler in the east and south.
Sunday night will stay mild with Ireland waking up to a sunny start to the week.
Highs of between 13 and 17 degrees Celsius will make it feel more like summer with Connacht and counties in the Midlands getting the best of the weather.
The wet weather will start to become a distant memory as Monday remains dry and sunny.
The breeze will be mild and warm as the day progresses and temperatures will rise even further on Tuesday.
Mini-heatwave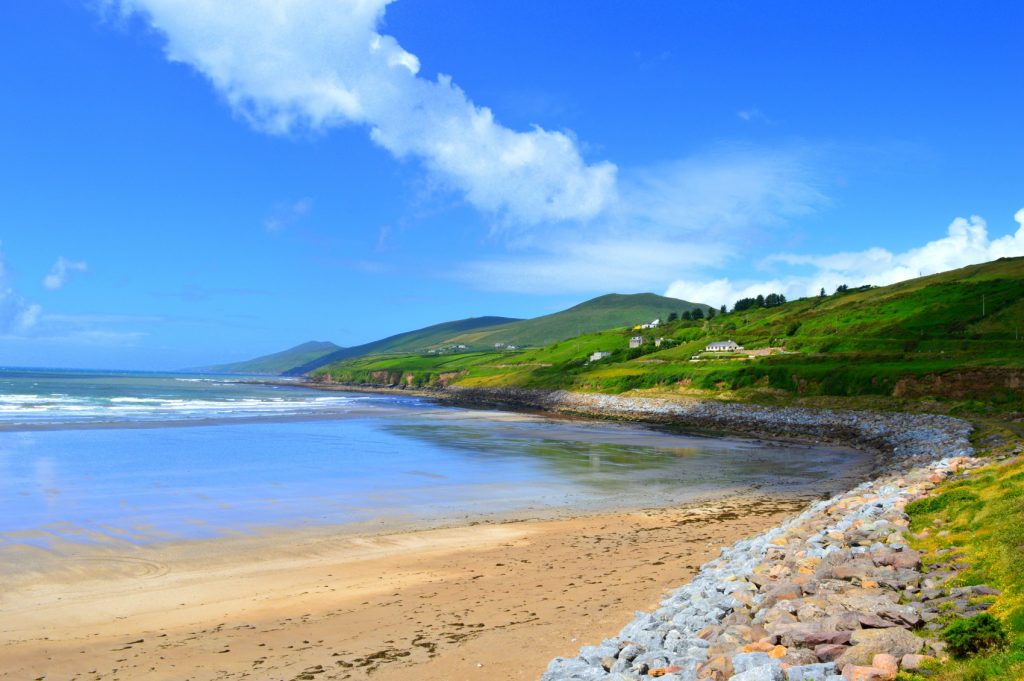 Tuesday will bring even more clear skies across the country with the west continuing to bask in the full glory.
Commuters in Galway city will enjoy highs of 17 degrees Celsius as those lucky enough to be off work will flock to the seaside to catch some rays.
Wednesday and Thursday are set to be the hottest days with some western parts reaching temperatures as high as 20 degrees Celsius.
If you are heading to the beach then west is best as the southeasterly breeze will continue to blow, leaving coastlines along the north-east, east and south-east struggling to match the high temperatures in the west.
With clearer skies, dry conditions and warm rays of sunshine on the way it will be a great week to either visit Ireland or use up some of that well-earned annual leave.