Anyone in Ireland this week needs to wrap up warm, with the Irish weather forecast predicting freezing cold conditions.
Icy fog and chilly frost will kick off the cold snap, while overnight temperatures will drop as low as -3 degrees Celsius.
Irish weather forecast experts have issued warnings to drivers that roads will be treacherous in parts of the country.
A bright start to Monday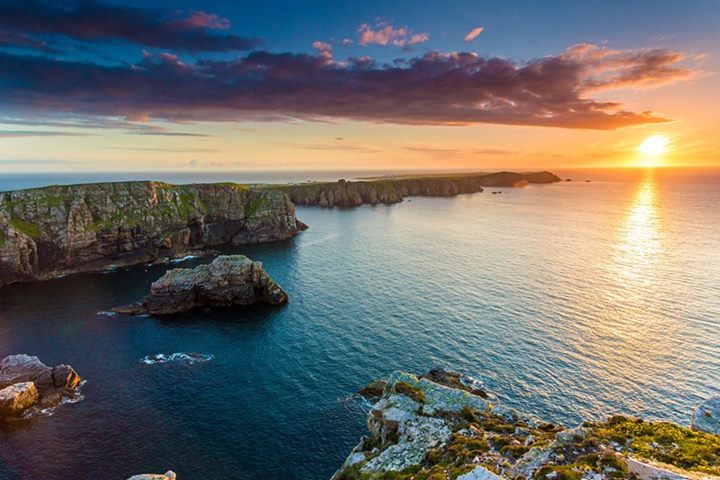 The week is set to start bright and dry for most with today offering a mix of sunny spells and cloud.
Temperatures will remain low ranging from a chilly 5C in the capital and a slightly warmer 8C in west Cork.
Variable breezes will accompany sunny spells in Munster, Leinster and Connacht while parts of Ulster will remain cloudy all afternoon.
Temperatures will plummet overnight with rural areas of the Midlands reaching lows of -3C and southwest and northwest counties maintaining an average 4C.
Clear skies will see a thick frost settling quickly before cloud coverage arrives in the west.
A southerly breeze will become moderate along the Atlantic coast while the risk of ice patches will increase by dawn.
Dangerous driving conditions
Irish weather forecast experts have warned early drivers of potentially treacherous conditions on Tuesday morning.
Ice and frost will make the roads very dangerous to drive on especially in rural areas where overnight temperatures dropped below 0C and roads may not be gritted.
Conditions will remain dry and bright for most with sunny spells clearing any fog patches.
Strong winds along the Atlantic will make coastal areas of Connacht feel very fresh while light showers towards the northern part of Galway will arrive in the afternoon.
Moderate southerly winds elsewhere and temperatures of between 6C and 9C will make a rather pleasant winters day.
Patchy rain developing
Tuesday night will see an increase of patchy rain along the west and southwest coast.
The Irish weather forecast has predicted milder temperatures with a minimum of 3C in Belfast and a low risk of morning frost for Wednesday.
Southerly winds will be moderate making it feel suitably cold for December before the rain spreads in the afternoon.
Light showers will cover the north, west and south of the country by Wednesday evening before clearing up again overnight.
Wednesday night will be another cold one with temperatures set to drop as low as 1C in the northeast and between 3C and 5C elsewhere.
Temperatures will recover on Thursday but the day will be windy with outbreaks of rain in the west and the north.
Elsewhere will remain dry with highs of 13C in places before scattered showers arrive overnight.
Thursday will be a windy, rainy night with an average temperature of 8C and a low risk of frost or ice forming.
The heaviest rain will be along the southwest coastline bringing rather torrential conditions ahead of Friday morning.
The week is forecast to end with more rain covering Ulster and Connacht with temperatures ranging between 7C and 10C.
Dublin will be dry but blustery with sunny spells bringing a crisp cold wintry feeling to the capital.