Add some of these beautiful Irish towns that aren't Dublin or Belfast to your itinerary to make your Irish trip one to remember.
While our main cities of Dublin and Belfast are lovely, we urge any tourist to explore broader horizons when visiting our beautiful country. There are many beautiful towns to see, so we recommend a bit of research to make the most of your trip.
To lessen your load, we have highlighted some of our favourite towns to visit that aren't Dublin or Belfast.
10. Lismore, Co. Waterford – a heritage town in the sunny southeast
Located on the banks of the Blackwater River, Lismore is a town steeped in history. One of its famous tourist attractions is, of course, Lismore Castle and Gardens.
The Castle Gardens are the oldest cultivated gardens in Ireland, with some of the garden walls dating back to the 13th century.
9. Bundoran, Co. Donegal – a popular seaside destination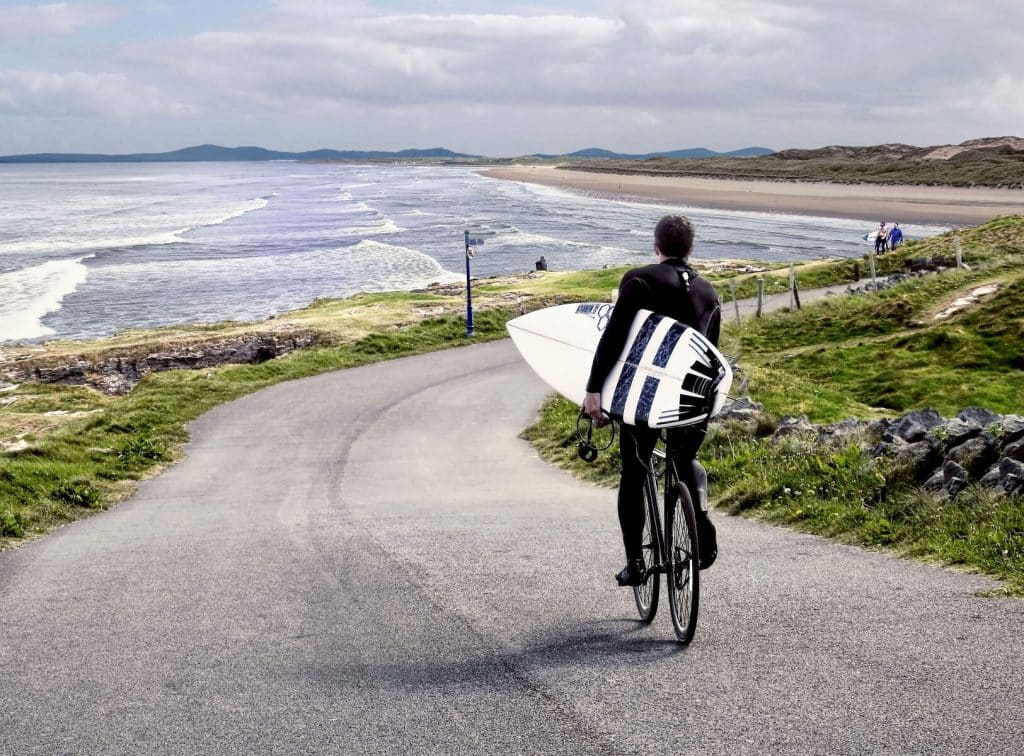 If you're looking for a surfers' paradise, then Bundoran in County Donegal is the perfect spot to catch those much sought-after waves. If surfing isn't your thing, then fear not; the town's cliff walks provide some of Ireland's most stunning scenic views.
8. Clifden, Co. Galway – a scenic paradise
Clifden, the biggest town in Connemara, is the perfect base camp for those visiting the area. Connemara is a must-see, and there are many delicious places to eat here.
Clifden is also the ideal place to pick up 'cúpla focal Gaeilge' ('a couple of Irish words'), as it is one of the few areas in Ireland that uses the Irish language in everyday speech.
7. Kinsale, Co. Cork – one of the most Instagrammable towns in Ireland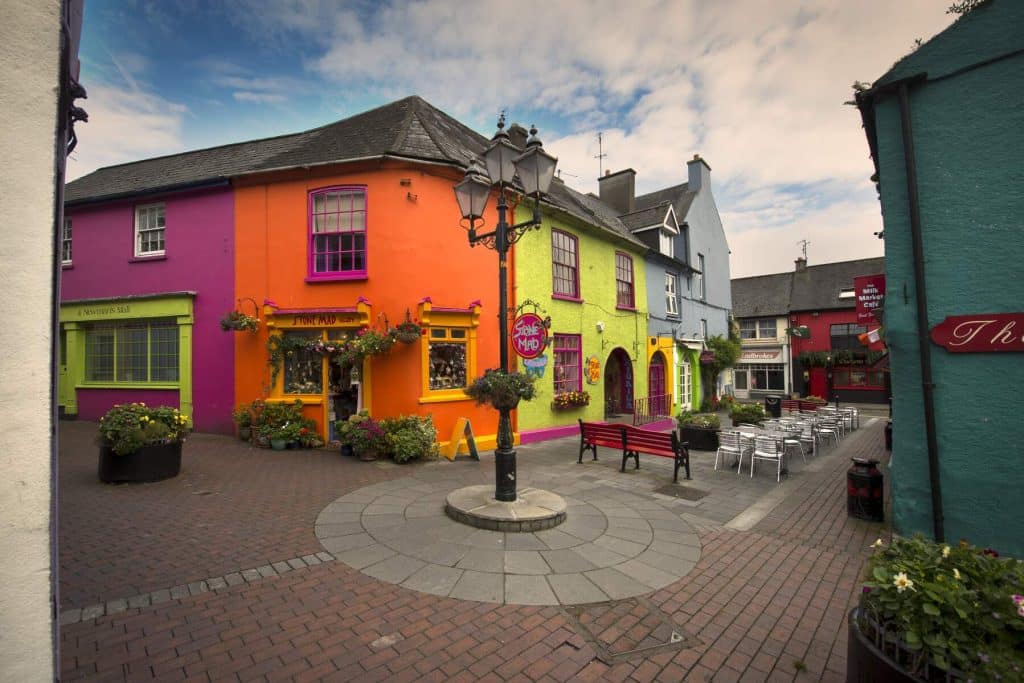 Nothing will prepare you for the adorable aesthetic that is Kinsale town. Located on the coast, this area has many beautiful beaches to explore.
Not only that, but this fishing town is home to some fantastic restaurants that will make even the most elite food snob weak at the knees. If you're a true foodie, we recommend planning your stay around their annual All Ireland Chowder Festival.
6. Carlingford, Co. Louth – a beautiful medieval town on the east coast of Ireland
Carlingford is a great place to visit if you like outdoor activities. The town is lovely even to walk through, retaining much of its mediaeval architecture.
The Carlingford Adventure Centre covers all land, sea, and sky bases. Whether you're looking for an orienteering experience in the woodlands or an exciting obstacle course in the air, there will be a package to suit each party member's needs.
5. Kilkenny, Co. Kilkenny – for comedy cats
While Kilkenny is a beautiful place to visit year-round, we can't recommend the Kilkenny Cat Laughs Festival enough to see some of the best Irish comedy talents.
The town itself oozes culture and is a beautiful place to visit if you are a foodie or a lover of history. If you are both, we advise visiting Petronella, a restaurant named after Petronella de Meath, the first European woman to be burnt at the stake for witchcraft.
4. Killarney, Co. Kerry – one of the best towns in Ireland
If you're looking for one of the best towns to visit that isn't Dublin or Belfast, Killarney should be on your list. It's a fabulous place to stay if you're planning a trip around the spectacular Ring of Kerry.
The town is close to Killarney National Park, which is well worth the visit. Killarney is also a wonderful place to experience a traditional Irish music session.
3. Westport, Co. Mayo – a seaside heritage town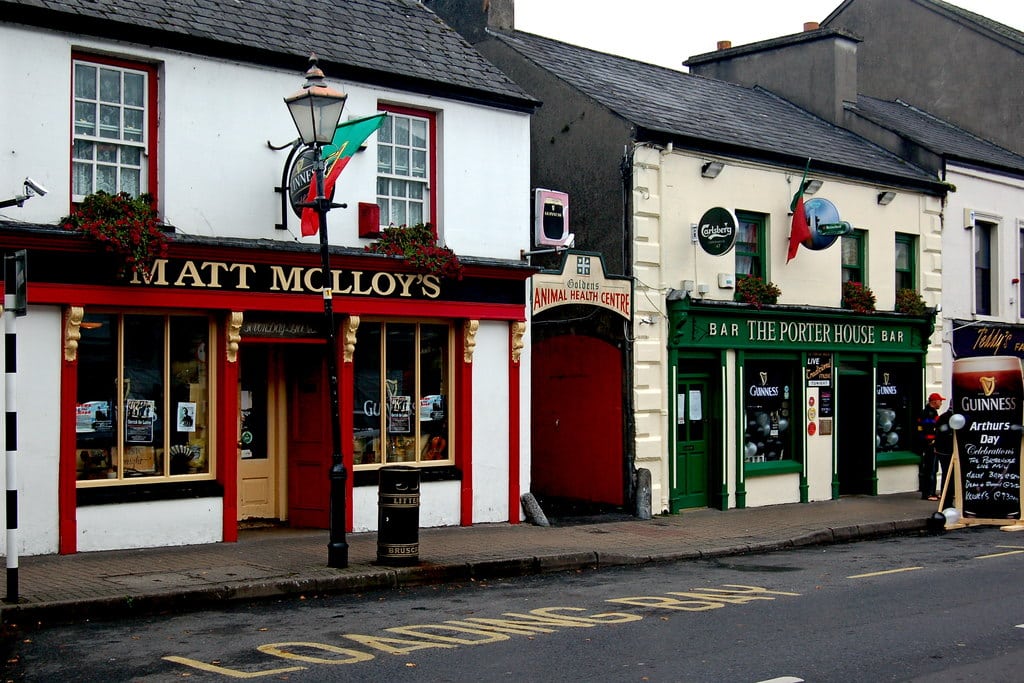 Deemed the "best place to live in Ireland" by The Irish Times in 2012, Westport is just as fantastic today as it was 11 years ago.
Westport is located 10 km (6.2 mi) from the historic Croagh Patrick mountain, a popular pilgrimage site with historical links to Saint Patrick, the patron saint of Ireland.
2. Newcastle, Co. Down – some of the best ice cream in Ireland
You can't beat Irish ice cream. The seaside town of Newcastle is the home of multiple family-run ice cream businesses, and it's hard to pick the best one of the lot.
Newcastle is also a gem if you want to play a few rounds of golf, with the Royal County Down Club being rated as one of the best courses in the world.
1. Dingle, Co. Kerry – one of the best towns to visit in Ireland
If you're looking for towns to visit that aren't Dublin or Belfast, then Dingle needs to be number one on your list. Dingle was the home of one of Ireland's most beloved residents, Fungie the Dolphin, who made Dingle Bay his home for nearly 40 years.