The Mourne Gullion Strangford region joins three other Irish parks with UNESCO Global Geopark status.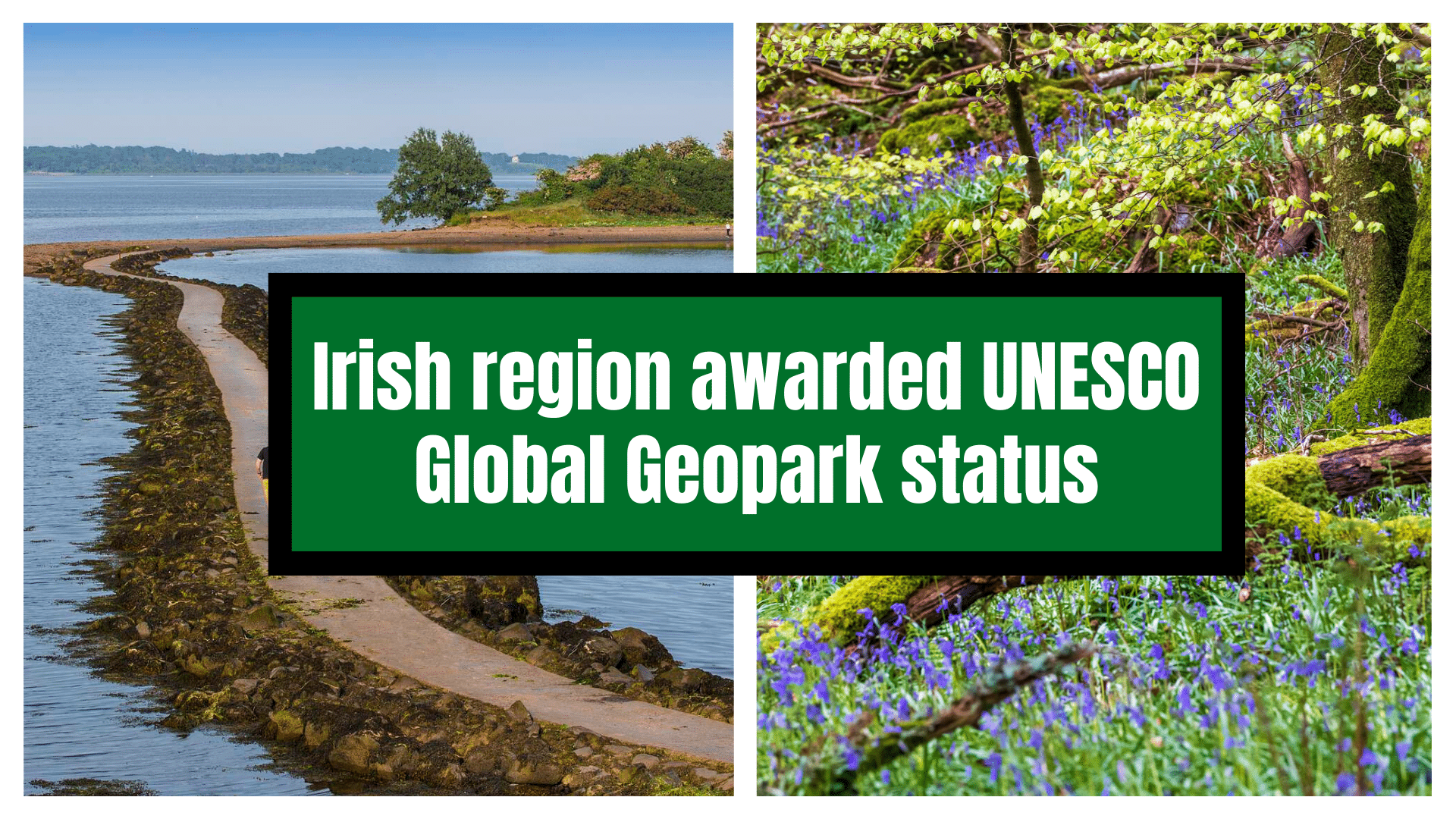 The Mourne Gullion Strangford region, towards the southeast of Ulster, is home to three UNESCO Areas of Outstanding Natural Beauty.
The region, used as a backdrop for HBO's hit series Game of Thrones, has now received UNESCO Global Geopark status thanks to its geological history and its present sustainable culture.
Local creatives hope that the status will help preserve the area's beauty and promote international tourism to the region.
Mourne Gullion Strangford – home to three Areas of Outstanding Natural Beauty
Mourne Gullion Strangford includes three distinct sites designated as Areas of Outstanding Natural Beauty by UNESCO.
The Ring of Gullion in County Armagh is a geological formation that centres on Slieve Gullion – the county's highest peak at 1,880 ft (573 m).
County Down's Mourne Mountains are also included. The Mournes are just outside the seaside town of Newcastle and are home to the highest peak in Ulster and the seventh highest in Ireland, Slieve Donard.
Also in County Down is Strangford Lough. Strangford is the largest coastal lough in the United Kingdom and is almost entirely enclosed by the Ards Peninsula, save for a narrow southeast channel connecting it to the Irish Sea.
UNESCO Global Geopark – the criteria
In order to achieve UNESCO Global Geopark status, an area must meet three main criteria.
Firstly, a management plan must be in place to promote sustainable socio-economic growth. Often this takes the form of agritourism or geo-tourism – tourism based on geological attractions.
The area must also demonstrate a means for conserving and improving geological heritage and methods for teaching on environmental issues and geoscientific disciplines.
Finally, a joint proposal must be submitted by local communities, public authorities, and private interests displaying good practice regarding Earth heritage conservation and the integration of this practice into sustainable development strategies.
Europe has the most UNESCO Global Geoparks of any continent, and Mourne Gullion Strangford joins 75 other parks.
Ireland is home to three of Europe's 75 Geoparks: County Waterford's Copper Coast, County Clare's Burren and Cliffs of Moher, and the Marble Arch Caves between Fermanagh and Cavan.
"Our backyard is beautiful; it needs protecting" – what the status means to the local community
Mark Hanna runs a dry stone walling workshop out of a disused flax mill in the area. He told The Guardian that local farmers fear that UNESCO Global Geopark status will mean more restrictions on their practice.
However, he also lauded the protection that comes with the status. "I think we take for granted how beautiful our backyard is", he said. "It needs protecting".
Pádraig Carragher is working on rewilding part of the Ring of Gullion. Carragher is hopeful that the status will attract international tourism to the area, the current lack of which he laments.
His expectations, however, remain realistic: "I see getting visitors to come here as a marathon, not a sprint".