The Top 10 Dishes You Need To Try in an Irish Pub
While Ireland may not be considered at the top of the ranks when it comes to culinary prowess; we must admit it has its strong points.
Having not changed all that much in the past century, Irish food still today holds much of what it used to close to heart – that being meaty, affordable soul food cooked best by our nans or the local pub.
Here is our Irish Food Bucket List: the top 10 dishes you need to try in an Irish pub before you die.
10. Soup of the Day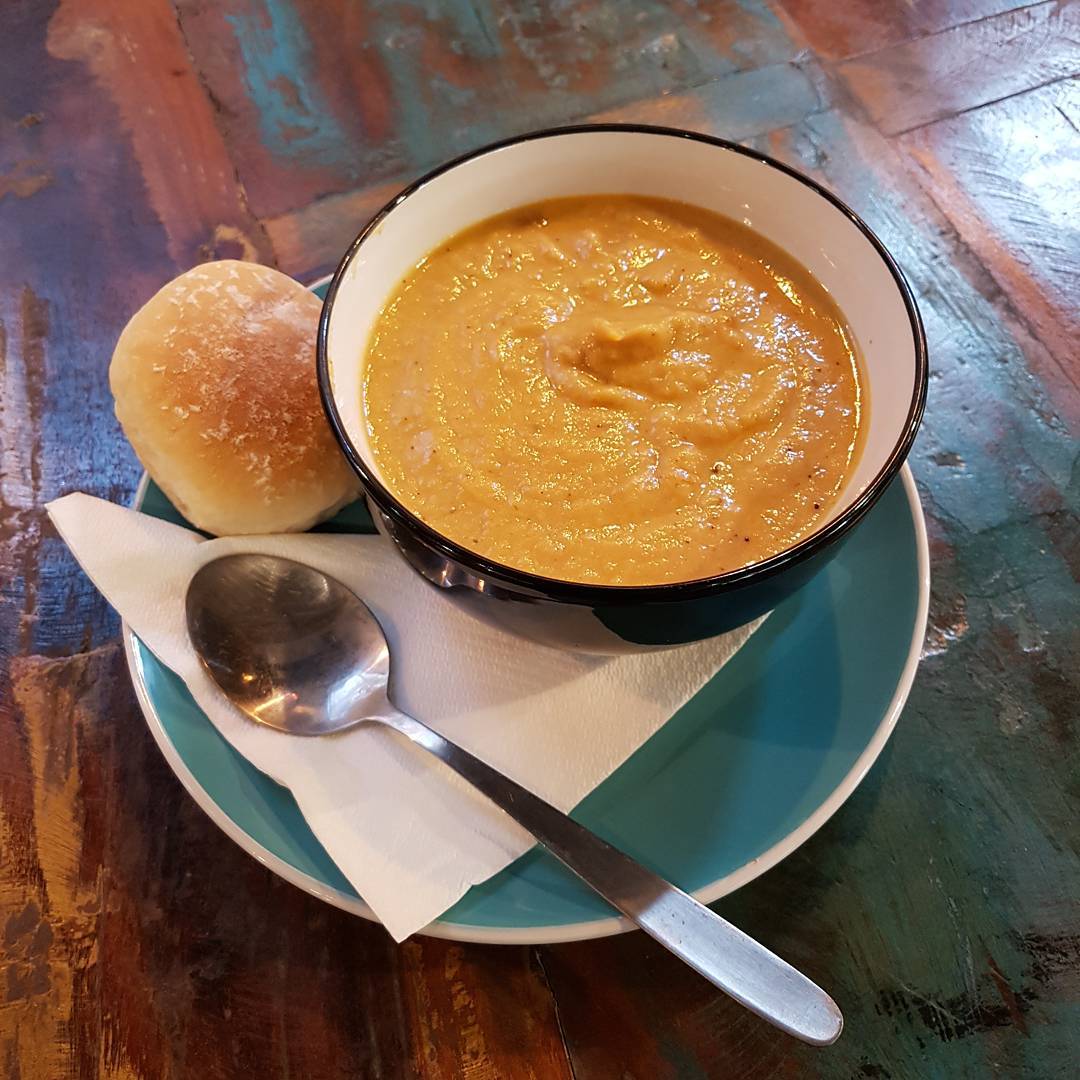 It may seem like an obvious choice to add to the list, but often, bar from a side salad or fries, this is the only vegetarian (or sometimes vegan) option in traditional Irish pubs.
Although many public houses are beginning to respond to the culinary, cultural shift towards diets free of meat, many older pubs have stuck to what they know.
This, unfortunately, means a meat-heavy menu void of many options for those with speciality dietary requirements… in which case you'll be delighted to see a soup of the day.
This generally translates to vegetable soup served with homemade brown bread and Irish butter.
9. Bangers and Mash
This classic has been on Irish pub menus for years and most certainly isn't going anywhere any time soon.
Perfect for adults and kids alike, this budget-friendly dish has your traditional meat and veg make-up.
The bangers (also known as sausages) are often made of lamb, beef or pork and are served alongside creamy mash potato with a healthy dollop of Irish butter.
8. Seafood Chowder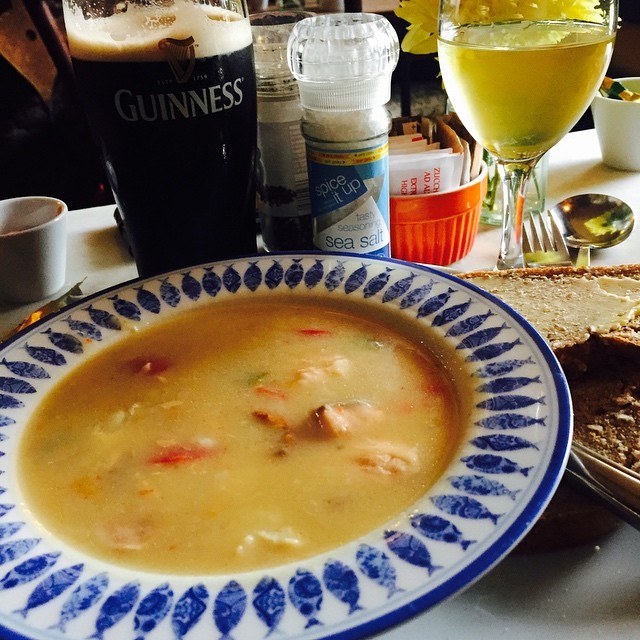 Seeing as Ireland has been a little fishing island since first settlement, it comes as no surprise that seafood chowder is such a popular dish.
Found in most pubs and showcasing a selection of fish from cod to salmon, mussels to clams, this classic Irish dish is certainly one to try!
7. Irish Steak
In a land where farming is one of the cornerstones of our community, it is safe to say Ireland has top-quality beef.
Normally a few cuts will be available. Whichever you choose to go for, however, you're bound to leave satisfied.
Irish steak is usually served with potatoes and a selection of vegetables.
6. Coddle
This leftover inspired dish is a stew at heart. Seeing as the ingredients are generally based on what remains from the previous night's dinner menu, an exact recipe for this Irish staple is not available.
The general make-up of coddle, however, consists of sausages and rashers (also known as bacon), alongside potato, carrot and sliced onion. Safe to say this is an Irish classic and pub favourite.
5. Fish and Chips
Although there are endless places to get fish and chips in Ireland, nothing beats sitting in your local watering hole with a pint of "The Black Stuff" (slang for Guinness) over a plate of delicately battered fish and crispy, golden fries. A meal of champions, some may say. Excellent Irish food.
4. Boxty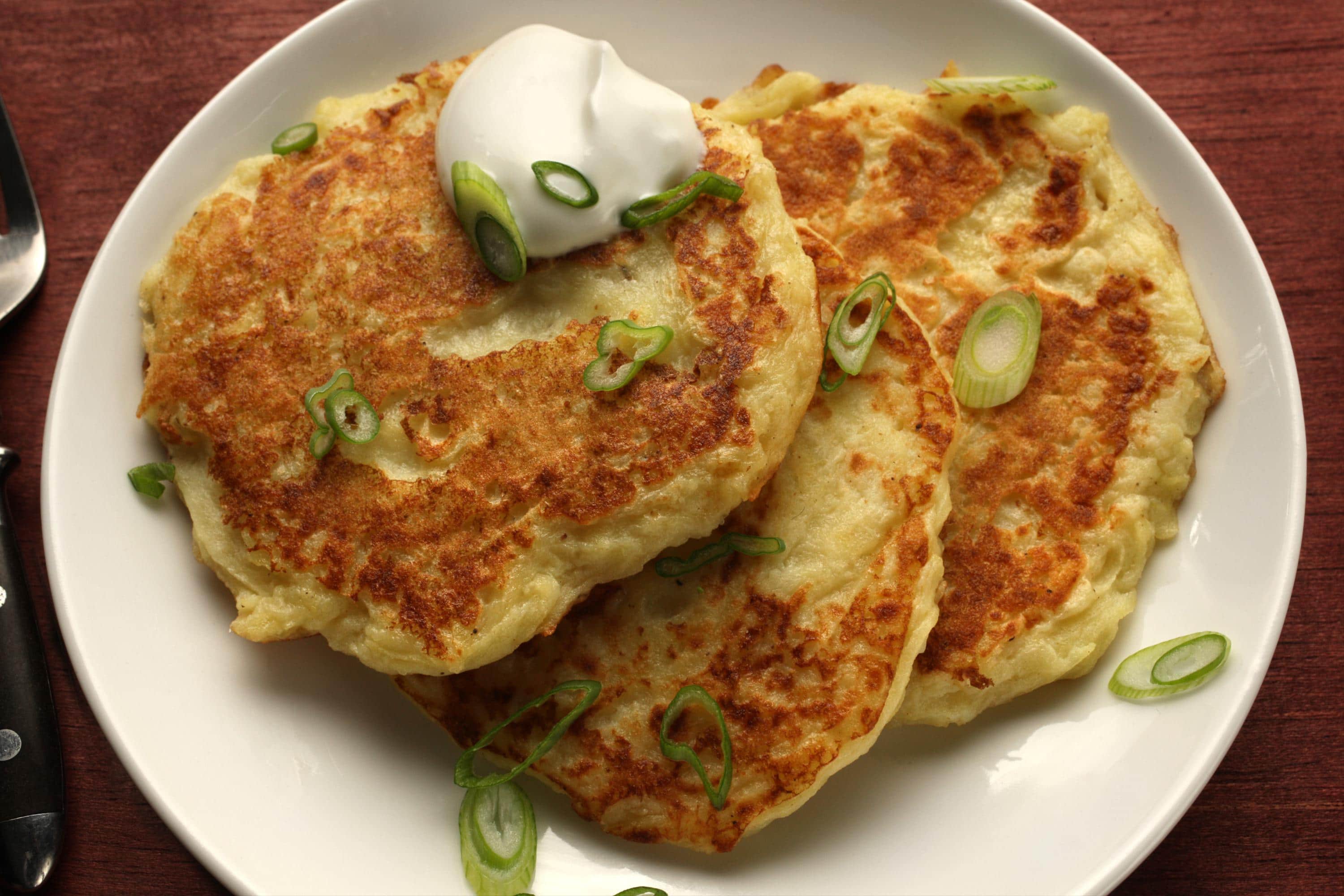 Boxty is an Irish potato-based pancake. Consisting mainly of potato, flour, baking soda, egg and buttermilk, this dish can be served alongside a breakfast meal or used as a wrap for other fillings.
3. Irish Stew
An Irish specialty most often served with mutton or beef as the key ingredient, Irish stew is a leading dish in the Irish diet and a solid pub favourite.
The meat is usually served in a stew with chunks of potato and sliced onion and served with a chunk of farmhouse bread on the side, which is then used to soak up all the broth.
Dating back as far as 1880, it is safe to say the Irish have got the recipe for this dish down by now, ensuring it is one of the best meals going in the pub!
2. Beef and Guinness Pie
This classic Irish dish is one which always finds itself on the top of a tourists list of foods to try when in Ireland. And, in all fairness, we can see why. It has Guinness in it and sounds amazing.
The pie consists of a rich, velvety Guinness gravy with tender beef and vegetables, all hidden beneath a buttery golden pastry.
1. Sunday Roast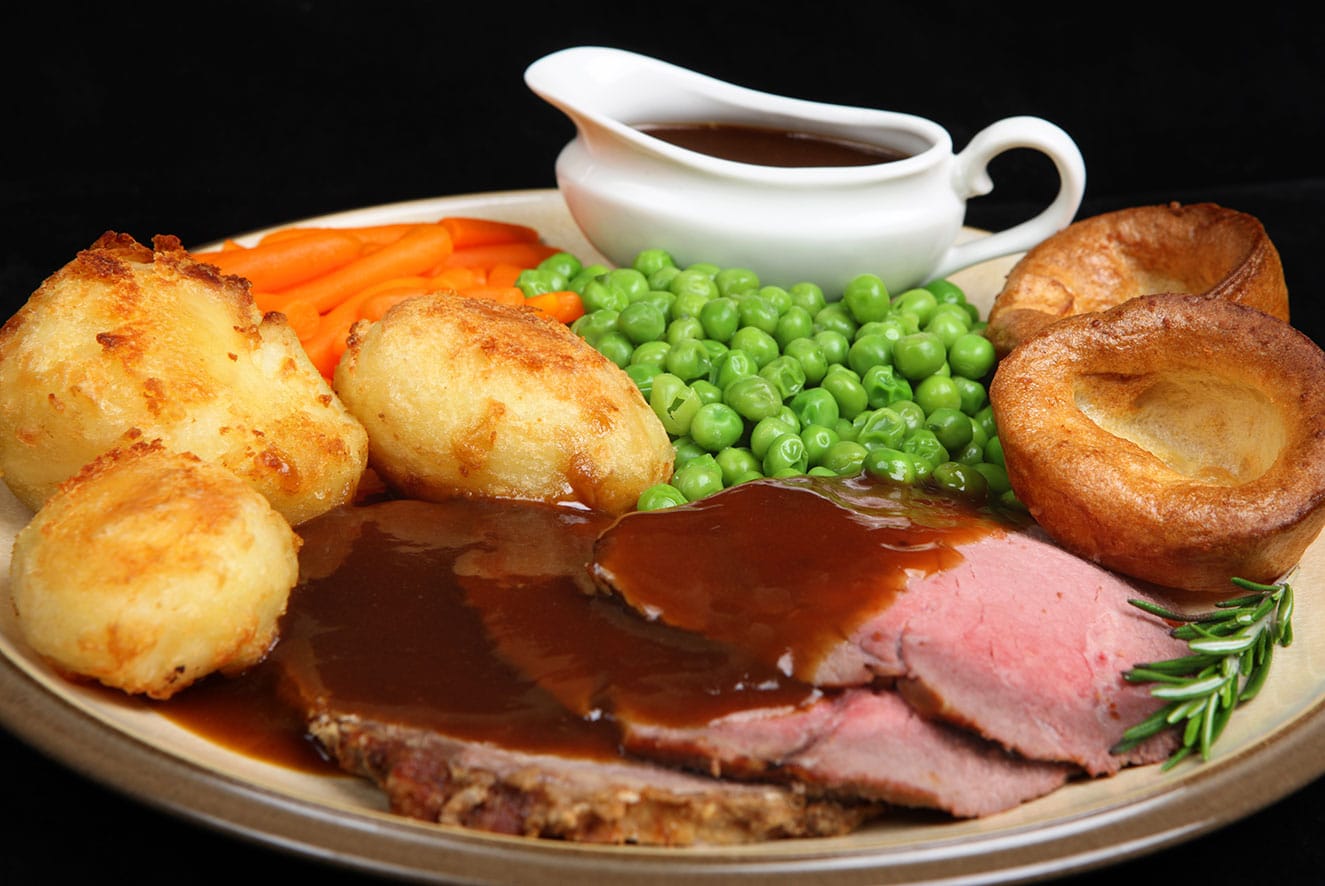 The Sunday Roast is a staple of Irish cuisine. It is comfort food in its fullest form and the stuff of memories for most Irish, having grown up with it as the ultimate "treat".
Often found in pubs, on a Sunday of course, this is the top "must-try" dish when in Ireland.
Get featured on Ireland Before You Die
Do you want to get your Irish business more online exposure? Especially to those interested in travelling the best places in Ireland? Then why not get a dedicated feature on Ireland Before You Die. Find out more 
here.