Irish artists have long since been renowned as some of the most talented in the world. Here are ten Irish painters who will make you fall in love with Ireland.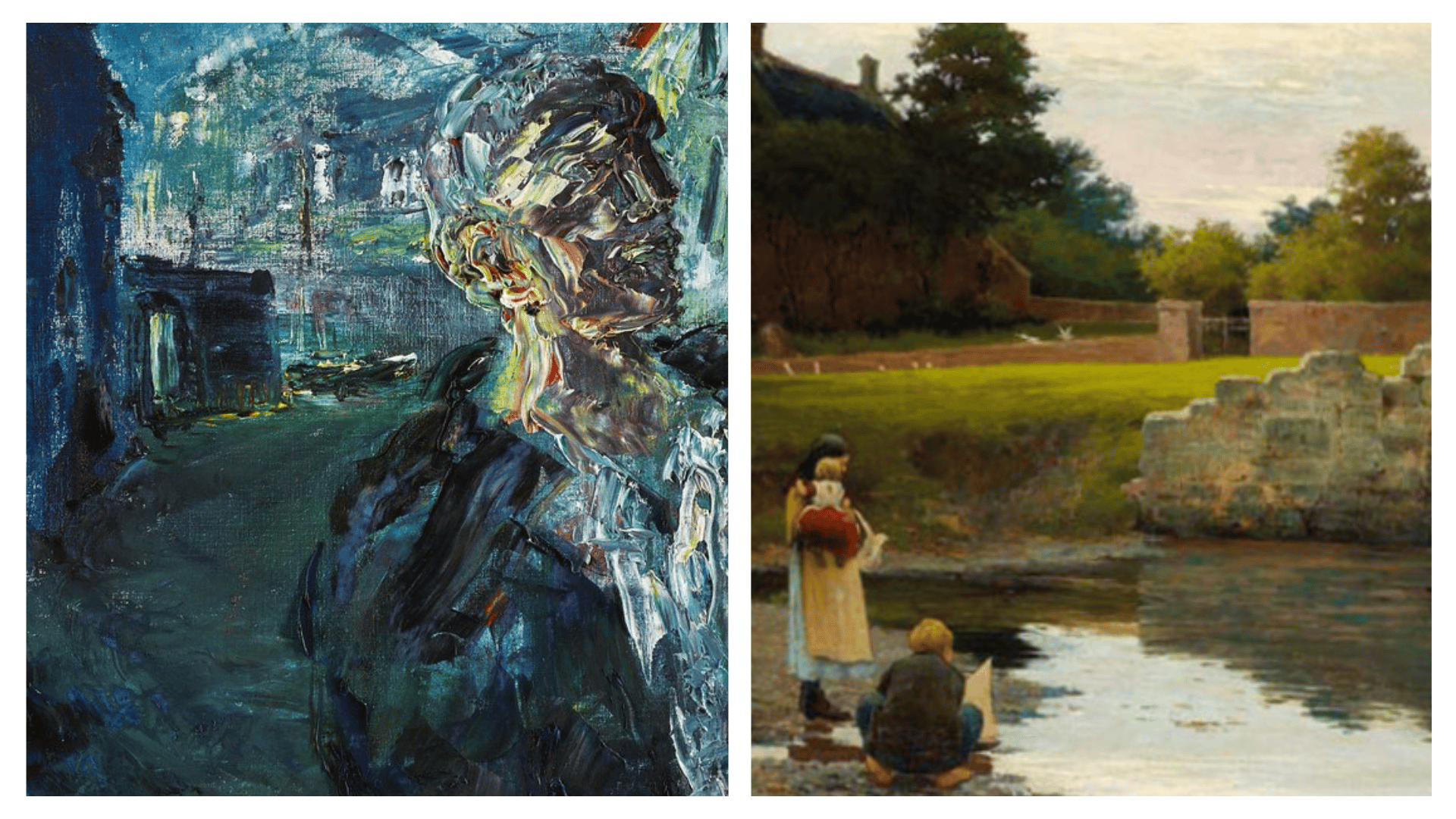 From breathtaking landscapes to rural scenes, Ireland is truly a beautiful island that is a delight to the eyes.
Thankfully, some of the best Irish painters have immortalised these landscapes in paint with beautiful works that can be seen in art galleries, homes, and important buildings across the world.
Whether you're looking to be more informed ahead of your next gallery visit or you are looking for a beautiful painting to brighten up the walls of your home, you'll be spoilt for choice when it comes to famous pieces by Irish artists.
Curious to discover more? Here are ten Irish painters who will make you fall in love with Ireland.
10. Joseph Malachy Kavanagh – known for his stunning landscape paintings
Born in the mid-19th-century, Joseph Malachy Kavanagh is a painter from Dublin.
He trained at the National College of Art and Design and is known for his landscapes, seascapes, and rural scenes that depict locations in Ireland, France, and Belgium.
9. Edith Gladys Wynne – a talented watercolour painter
Born in 1876, Edith Gladys Wynne is a talented Irish artist known for her works in watercolour. Throughout her artistic career, she exhibited regularly with the Watercolour Society of Ireland.
Spending the majority of her life in Glendalough, County Wicklow, many of her paintings depict the serene landscape of this stunning part of Ireland's east.
8. Letitia Marion Hamilton – an Irish painter and athlete
An incredibly talented lady, Letitia Marion Hamilton was not only an Irish landscape artist. Rather, she was also an Olympic Bronze Medallist.
Born in Dunboyne, a commuter town of the Irish capital, Hamilton was educated at the Dublin Metropolitan School of Art under William Orpen and the Slade School of Fine Art.
She was also one of the founders of the Society of Dublin Painters, along with Paul Henry, Grace Henry, Mary Swanzy, and Jack Butler Yeats.
7. Jack Butler Yeats – from a famous Irish family
Jack B Yeats is perhaps one of the most famous Irish painters because of his famous pieces and family connections.
The brother of one of the most famous Irish literary figures, William Butler Yeats, and the son of Irish artist John Butler Yeats, he comes from a very significant family.
His famous paintings are recognisable for their muted colours and can be viewed at the Irish National Gallery in Dublin.
6. Paul Kelly – a well-known watercolour and oil painter
Known for both his watercolour and oil paintings, Paul Kelly is a self-taught artist from Dublin. Born in 1968, he is known for his post-war paintings and pre-impressionist style.
Most recognisable for his paintings of north county Dublin, Kelly has gained an impressive global reputation, selling paintings all around the world.
5. John Morris – one of the best Irish painters that will make you fall in love with Ireland
Born in Dublin in 1958, John Morris is another talented self-taught artist known for his landscapes and streetscapes.
With a huge focus on light and how light changes what we see around us, Morris' works are truly unique and will undoubtedly have you dreaming of the beautiful Irish landscape.
4. Walter Frederick Osborne – showing day-to-day life
An Impressionist and Post-Impressionist landscape and portrait painter born in Dublin in 1859, Walter Frederick Osborne is known for his depictions of 19th-century working-class life in Ireland.
With a focus on women, children, the elderly, and the poor, his works feature rural scenes as well as Dublin streets showing day-to-day life.
3. John Lavery – a prolific Irish painter
John Lavery, born in Belfast, Northern Ireland, in 1856, was a prolific Irish painter known for his breathtaking landscape paintings and striking depictions of wartime Ireland.
One of his most famous paintings depicts the stunning natural surroundings of Glendalough in County Wicklow.
2. Norah McGuinness – known for her beautiful abstract paintings
Born in Derry in 1901, Norah McGuinness was a well-known abstract painter known for her landscape paintings and illustrations.
Often depicting rural life, her works show Ireland in a new and interesting way. Her paintings can be viewed at various locations, including the Ulster Museum and Trinity College Dublin.
1. Paul Henry – a talented Irish landscape artist
Noted for his depictions of the west of Ireland landscape in the Post-Impressionist style, Paul Henry is undoubtedly one of the best Irish painters who will make you fall in love with Ireland.
Born in Belfast, his most famous works depict scenes such as the Connemara Landscape and In the West of Ireland.
Notable mentions
Mary Swanzy: Dublin-born Mary Swanzy was an eclectic Irish painter recognisable for her cubist and futurist works. One of Ireland's first abstract artists, Swanzy's works truly stand out from the crowd.
William Conor: William Conor was an Irish artist from Belfast, Northern Ireland. Known for his iconic depictions of working-class life in Ulster, his paintings can be viewed at various locations across Belfast today.
Eileen O'Sullivan: An artist working in Meath and Dublin, Eileen O'Sullivan is primarily known for her oil paintings that combine both lighthearted and difficult themes.
FAQs about the best Irish painters
Who is the most famous Irish painter?
Jack Butler Yeats is among the most famous Irish painters.
Who is the most famous Irish street artist?
Irish-born and US-based, Maser is regarded as Ireland's most famous street artist.
What is the most famous painting in the National Gallery of Ireland?
Caravaggio's The Taking of Christ is perhaps the most famous painting in the National Gallery of Ireland.