It's that time of the week again, and you know what that means: it's time for our Irish name of the week, and this week we'll be talking all about the Irish name Sinéad.
Irish name of the week is where we give you the incredibly informative and oh-so-interesting low down on a chosen Irish name.
This week at Ireland Before You Die, we have come together to produce some awesome literature about the name Sinéad, a name you have probably seen once or twice before.
Like most Irish names, Sinéad, one of the most popular girl names, has some rich history and tradition, which we will delve into.
Pronunciation – how to say the name correctly
There's no particular trick when it comes to pronouncing Sinéad correctly, but we are here to break it down for you and, of course, explain the meaning of the fada over the 'e'.
Sinéad is simply spoken as Shin-Ade, where the é makes the sound 'ay'.
If we didn't have the é, the name could simply be mistaken for Shin-Ed, so this little accent really does a lot to the pronunciation of the name.
Outside of Ireland, it is common for people to spell the name phonetically such as Shinayde to avoid any uncertainty, and we don't blame them.
Sinéad, also spelt Sinead without the 'fada', is commonly translated as Jeanette, Jean, Jennifer, Jane, and Janet. On the flip side, it's masculine version is simply John.
Spelling and variants – there are plenty of variations of this popular Irish name
When it comes to spelling, there are a few varieties for the name Sinead. See what I did there?
Sinéad can, in fact, be spelt with or without the fada over the 'e', depending on personal preference.
Some examples of the variety of this super popular name, are Sinnead/Synead/Shinead/Sanaide/Sinaid or even Sinnayde.
When it comes to the spelling of this name, there is no doubt that there will be a few more variations added to this list.
People like to be unique right? We do not doubt that any of you out there with the name Sinéad, if you have ever travelled abroad, have had some situation where you have had your name mispronounced.
So at Ireland Before You Die, it is our obligation to set the record straight each week with an Irish name of the week.
Meaning and history – fascinating facts
There is such a diverse meaning with the name Sinéad, considering it hails not only from Ireland but from Hebrew times, where it's meaning is translated as 'Johovah is gracious' or 'God is gracious'.
In Ireland, the name became extremely popular when the patriotic Irish fighting for their country chose to switch back to using Irish for both first and last names.
One particular person who did this was the wife of former Irish president Eamonn de Valera, Jane de Valera, who went on to be known as Sinéad De Valera.
This started a huge movement and saw many people follow in her footsteps, referring back to their Irish forenames and their Irish surnames.
Famous people with the name Sinéad – a popular name around the world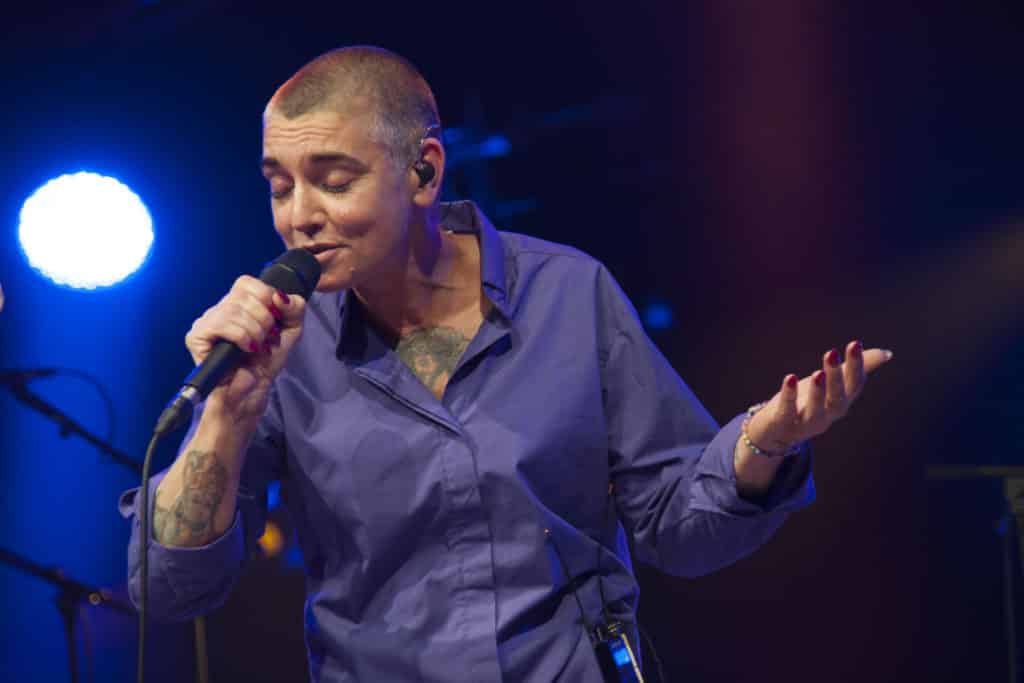 Now we've already mentioned one famous Sinéad, but there are more famous Irish women with the name, from fictional Sinead's to well known Sinead's, there are probably a lot more than you first thought.
Any fans of the famous Irish pop group B*Witched that were big in the 2000s will know Sinéad O' Carroll.
Alternatively, any fans of the telly box soaps will be familiar with Sinéad Tinker, one of the main characters in Coronation Street.
Apart from these two ladies, we, of course, have Sinéad O' Connor, one of the most well-known Sinéads to come out of Ireland and she definitely made the name popular around the world.
Fans of famous Irish movies will recognize the name Sinéad as being used for one of the main fictional characters Sinéad Ní Shúilleabháin (Jane O' Sullivan in English and Ní being the feminine version of Mc/Mac), in the movie The Wind That Shakes The Barley starting our own Cillian Murphy.
Fans of sports may be more familiar with Sinéad Russell, Irish Olympic swimmer, ice dancer Sinéad Kerr, and Sinéad Millea, a former camogie player. The list goes on!
You see, the Irish language is not as complicated as people may think, it's all about knowing what letters are pronounced in what way, and once you have this as a rule of thumb, then you will be set for life.
Keep your eyes peeled for the next Sinéad spotted in the limelight because this is a name that's definitely sticking around.